Meet Aberdeen's NESCol professional cookery level 3 student chef Kirsty Will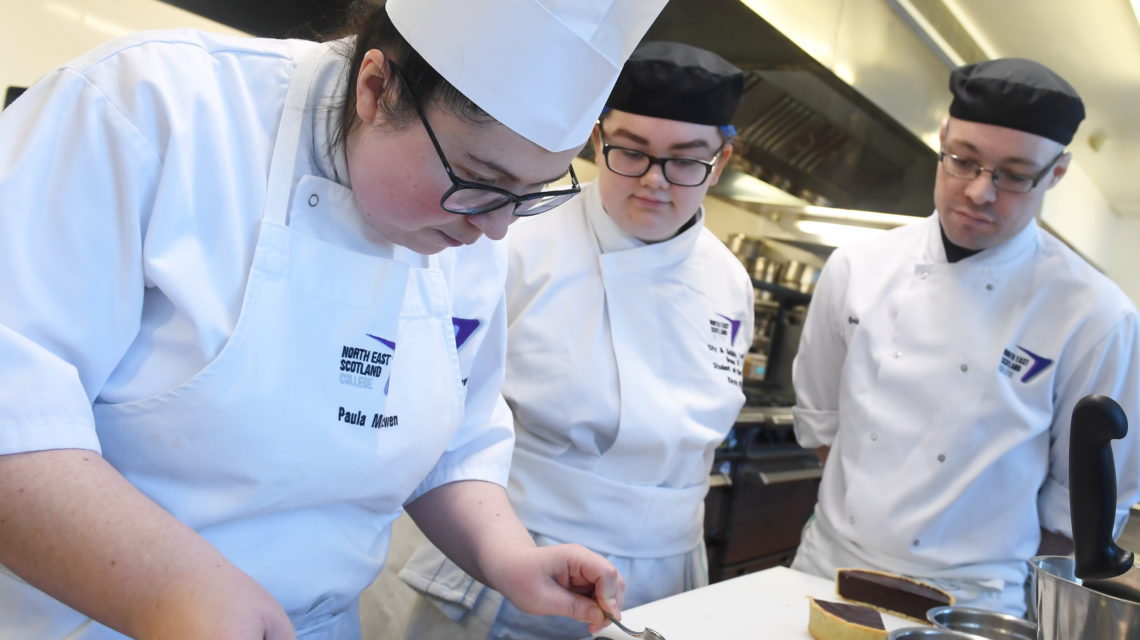 Teaching the future talent of the industry, North East Scotland College (NESCol) is an excellent institute for individuals of all ages eager to learn a multitude of skills.
Welcoming students from all around the world, NESCol's Professional Cookery course is a great way for those looking to get into the hospitality industry to gain the skillsets and experience they need to work in any busy kitchen.
Catching up with Kirsty Will, a level three Advanced Professional Cookery student, we asked her why she went to study at NESCol and what she hopes to achieve once she's graduated.
Kirsty has also created a delicious dessert that she says is easy enough for everyone can try their hand at. To see it, click here.
---
How are you finding the Professional Cookery course?
---
It's great, it's so much fun and a real step up from last year. We get more time in the restaurant and we're learning more advanced skills. When you come into the restaurant you're creating and running your own menu. We get given a country and have to design a three-course menu around it.
---
Why did you want to study Professional Cookery?
---
I left school when I was 18 and went straight to college. I've always been a little more interested in the baking side of things. You learn so much and in the second year you learn a lot more pastry techniques which was great for me. In third year, because you're making the menu up yourself, you can incorporate all your own ideas and skills into it.
---
What's the best part of the course?
---
The lecturers are what make the course in my opinion. They've got so much knowledge and they have so many different skills and experiences that it makes it very varied. If it wasn't for them I don't think it would be the same.
---
What's next for you?
---
I'd love to do more with pastry, desserts and cakes as that's what I'm really interested in. I may move away, but I'm going to look closer to home to see what options I may have. Working in a patisserie or bakery might be the first thing, but only time will tell.
---
Talk to us a little about the dish you created for our chef feature.
---
I created a chocolate torte with chantilly cream, honeycomb, meringue and a mixed berry sauce. It's quite simple to make and anyone can really make it at home. The pasty is the hardest part and once you've mastered that the rest is pretty easy. I like using things like honeycomb and meringue in different sizes – it adds real texture to the dish.