Invercamey Dairy delivers local, freshly produced milk straight to your north-east doorstep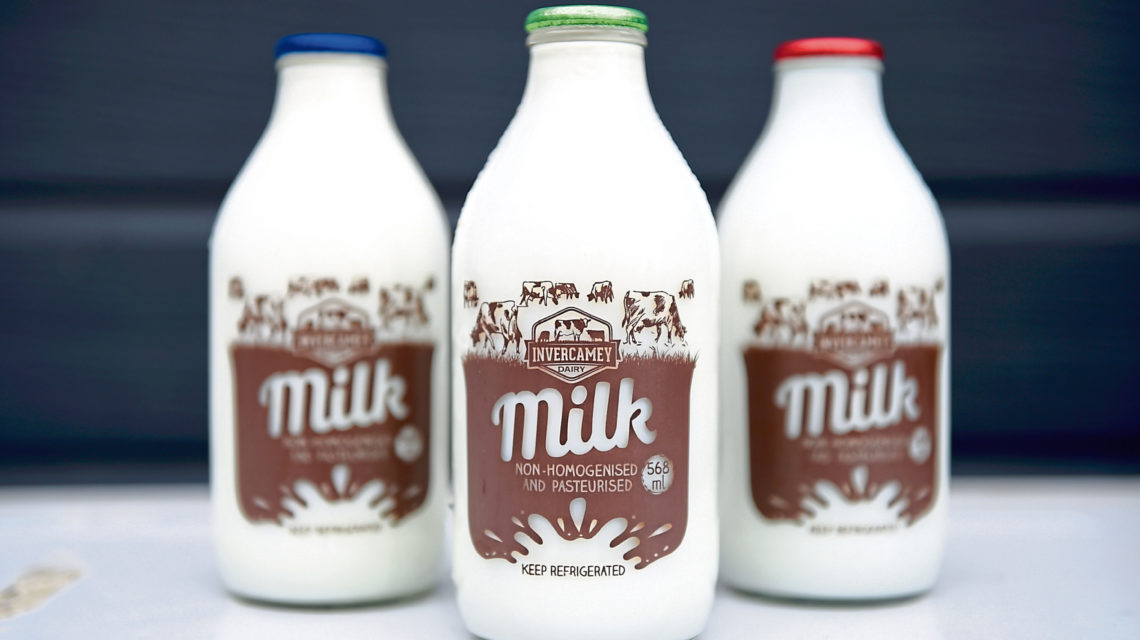 Bringing the milk round into the 21st century, Invercamey Dairy delivers local, freshly produced milk straight to your doorstep.
Since 1963, the Fisher family have lived and breathed rural life on their farm in Woodhead, near Fyvie.
Throughout the decades, the 250-acre plot has housed flocks and cattle of all shapes and sizes, but it wasn't until January this year that the family decided to take the farm on an exciting new venture.
Richard Fisher – a third generation farmer, who formerly studied digital media – has always possessed a passion for running his own business.
For around four years, Richard urged his father, Alexander Fisher, to take "a leap of faith" and begin bottling their very own milk to deliver to homes, stores and farm shops across the north-east.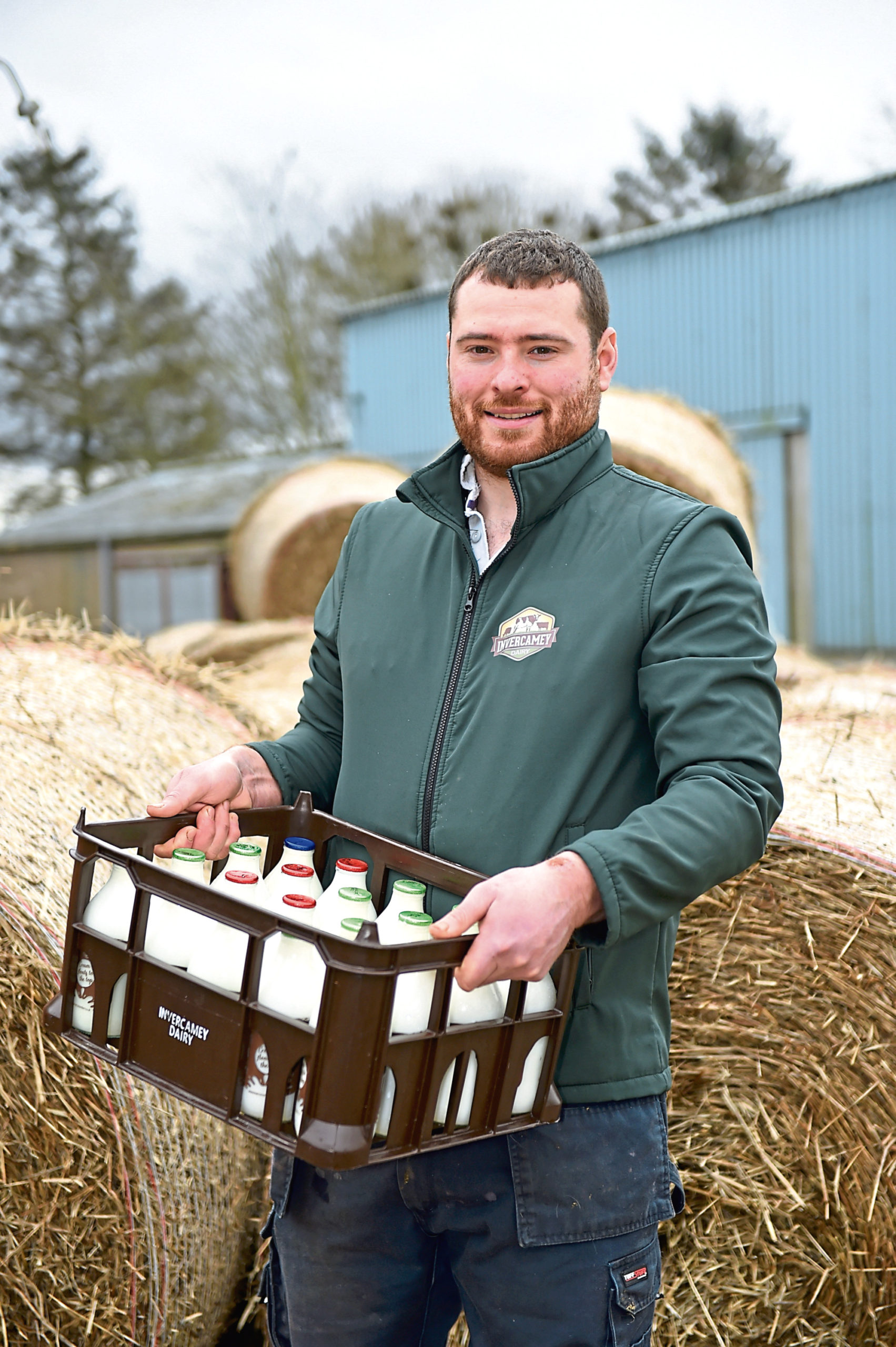 Richard explained that the falling milk price had a key part to play in the decision, forcing them to take their farm "on a new journey".
"With the falling milk price, my family and I either stopped milking altogether or tried to do something a little different and diversify the farm," said Richard.
"I certainly wasn't prepared to let the cows go that easily, although my father did consider the option.
"But, thankfully, I persuaded him to get on board in November 2018, which has resulted in Invercamey Dairy becoming a legitimate business.
"The pair of us now co-own Invercamey Dairy.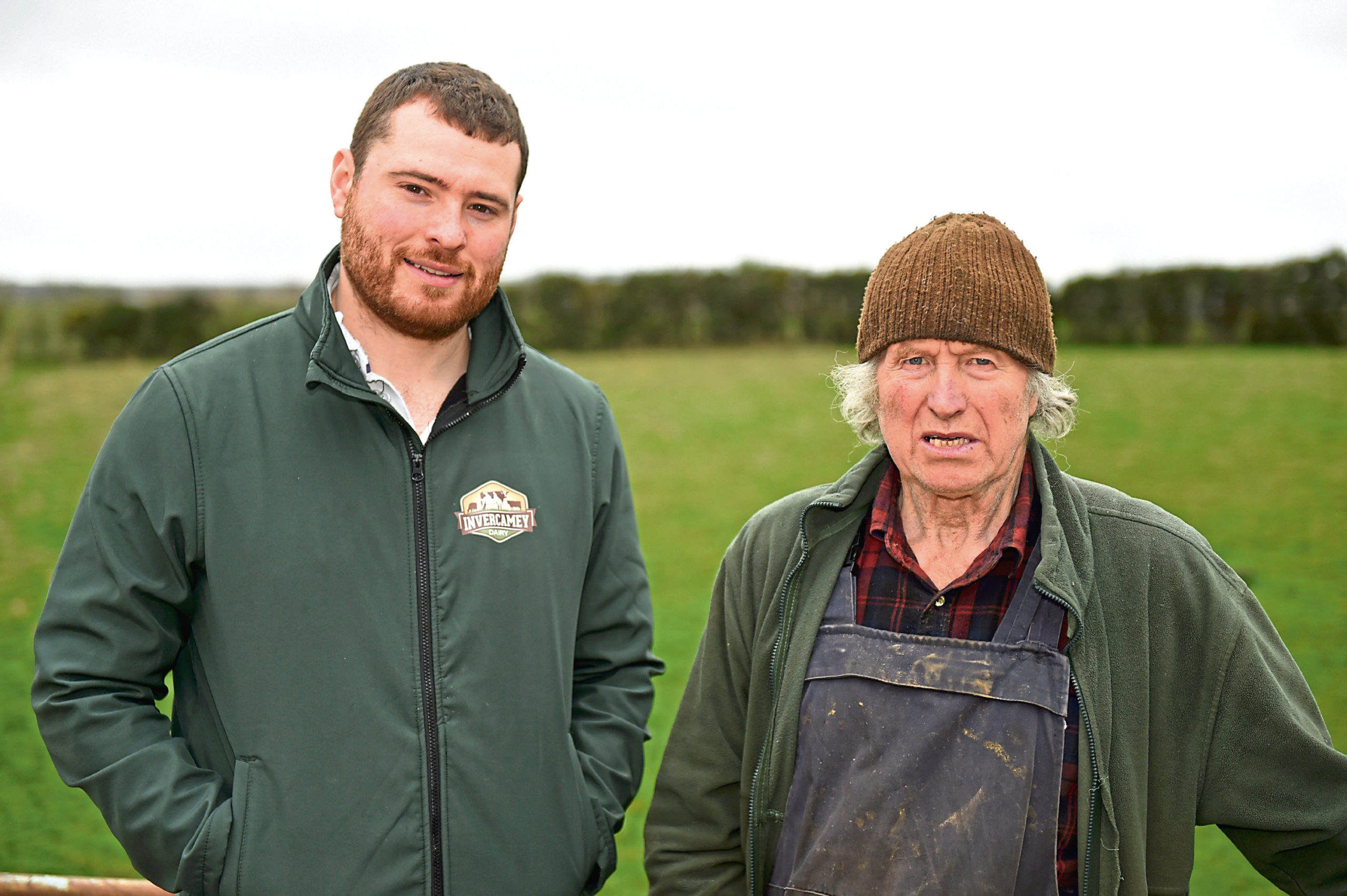 "It's always been a goal of mine to run my own company, so it's been an exciting year for everyone involved."
Richard has a great deal of plans for the future of the firm. However, despite Invercamey Dairy's success soaring at the present time, it hasn't always been plain sailing.
Richard said: "Starting up the business was a lot more challenging than we had ever imagined, especially having to finance everything ourselves through a combination of loans, cashflow and savings.
"But eventually, our whole, semi-skimmed and skimmed milk bottles were hitting the shelves at the start of this year, and the demand has exceeded our expectations."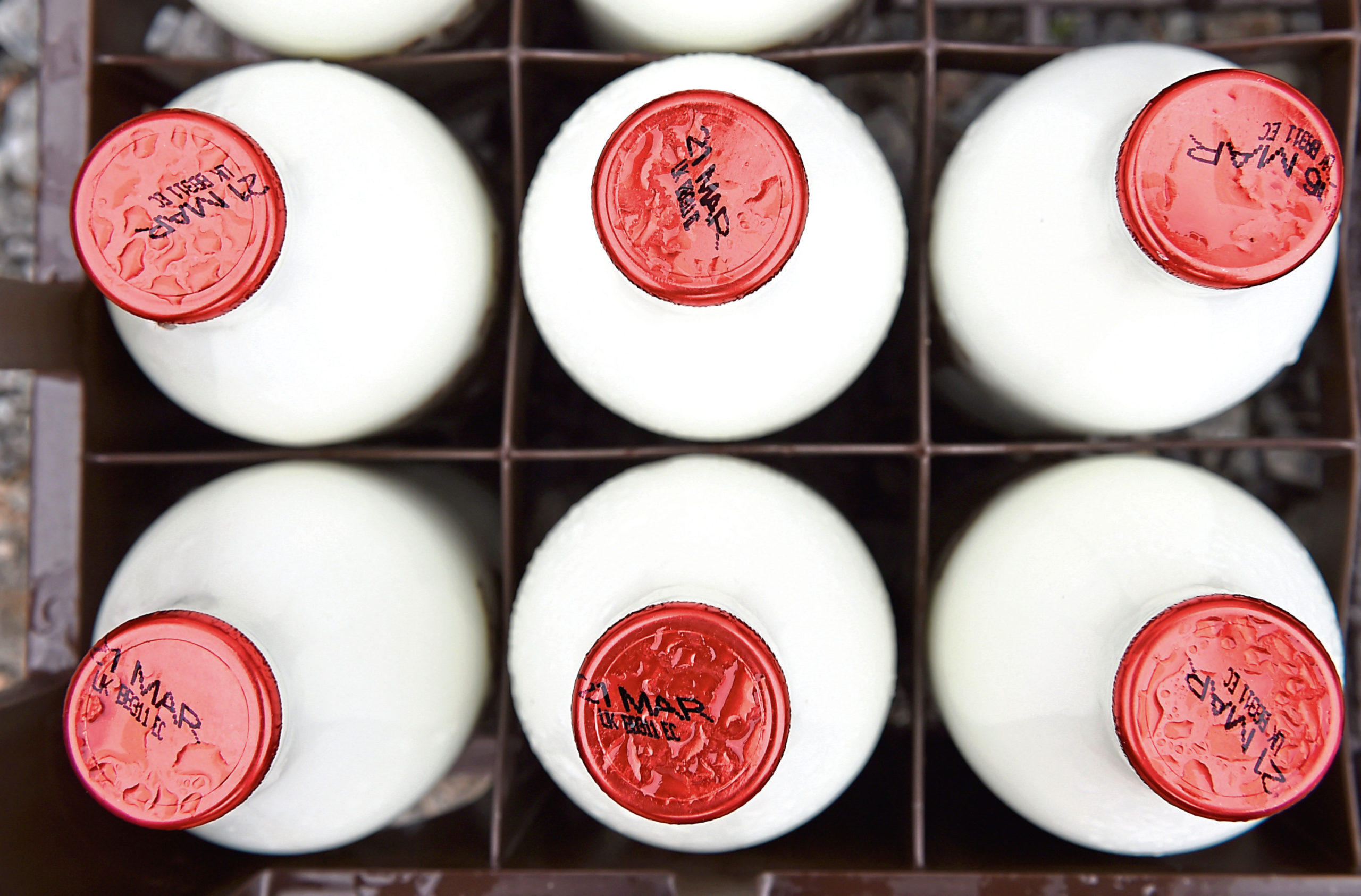 The team have done very little marketing to spread the word of their venture. Despite this, Invercamey Dairy continues to grow in popularity.
Richard said: "We haven't done a massive amount of marketing, other than on social media.
"When I originally launched the page on Facebook, everything went crazy
"After just two days, our first post had reached over 100,000 people, with over 1,000 comments and shares.
"I had so many accounts trying to get in touch with us that I had to stop uploading any more posts until we were nearing our start date."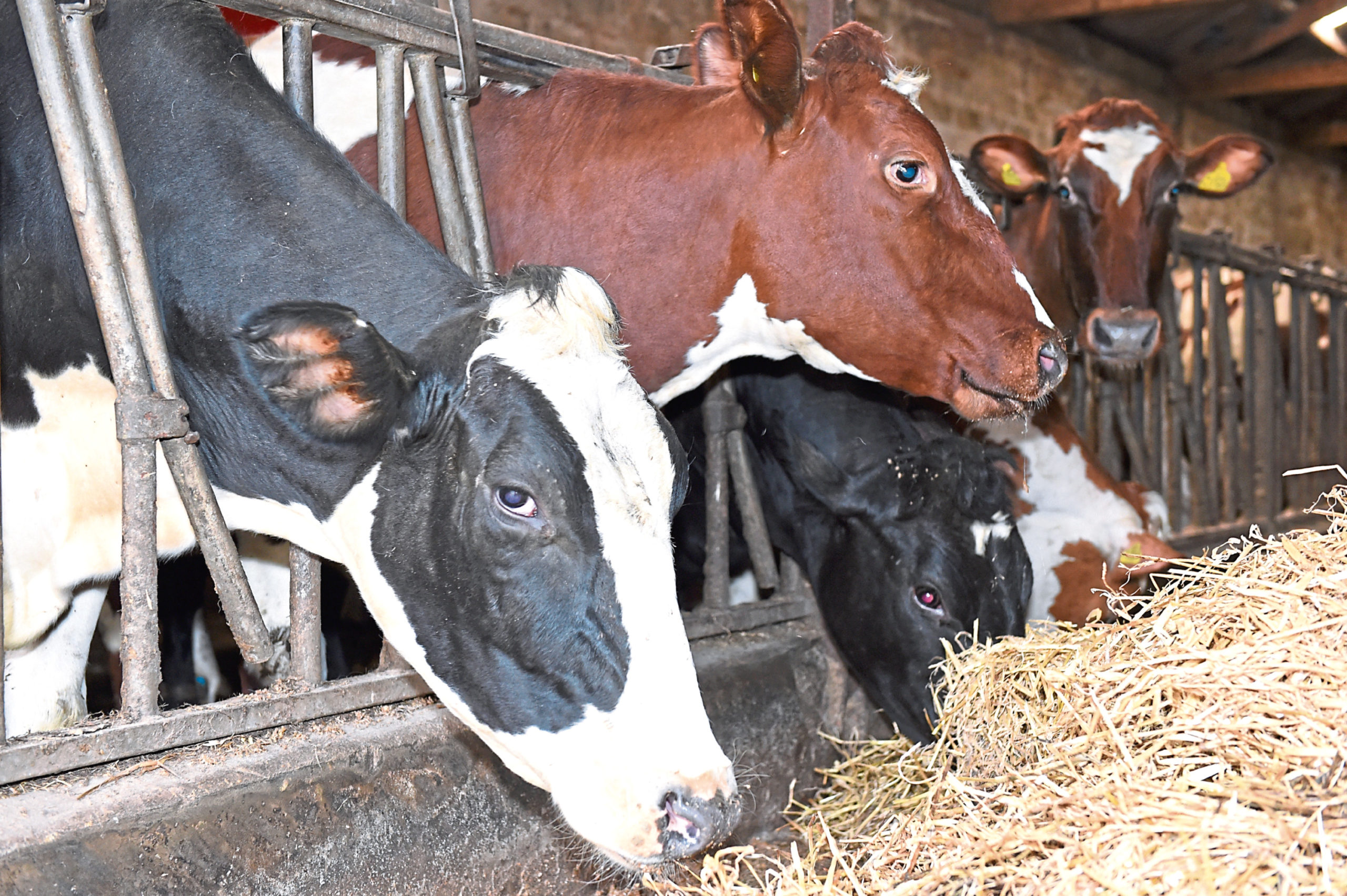 Having gone down a clear hit with locals and the wider community alike, Richard and his father had no choice but to build a brand new facility for pasteurising, sterilising and bottling their milk, which is produced by predominantly brown Ayrshire cattle.
Richard said: "With my father not getting any younger, I now milk the cows twice a day myself.
"I also work on the processing, sterilising and bottling. But my sister is here to help with bottling when she's available.
"The days are long and there are a lot of early mornings. A lot of blood, sweat and tears has went into developing the business – along with the brand – and when I do take a step back, I'm very proud of what we have achieved."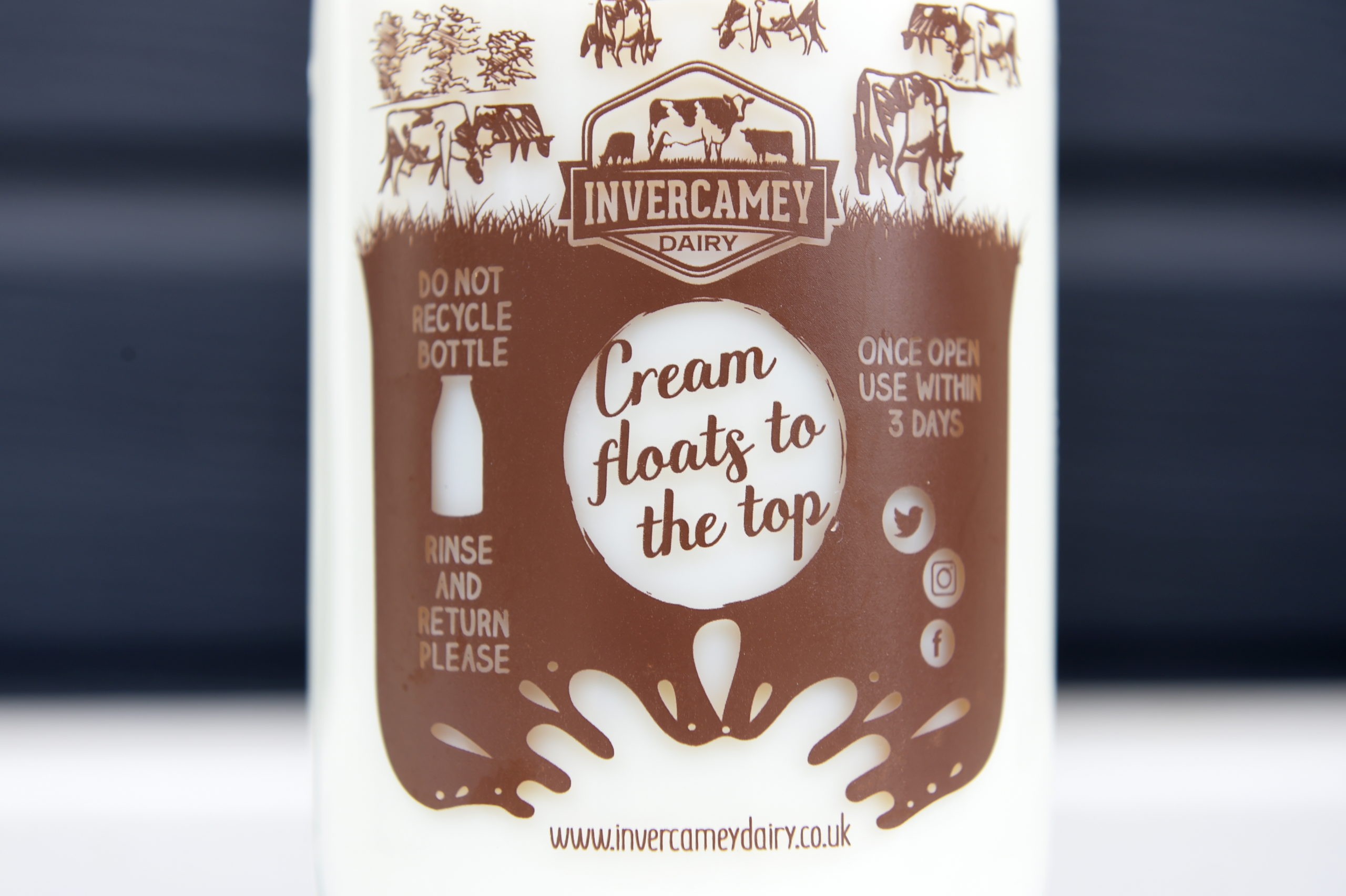 With such a vast amount of animals being catered for day in, day out, Richard says the demanding tasks "are more than worth it".
"We have 250 acres of land, with the majority used to graze our cows, 35 breeding sheep and younger stock.
"There are around 75 milking cows, which are predominately Ayrshire cattle, and younger stock that follow.
"Everything is finished at the farm, so it either milks or goes for beef. We also grow 70 acres of barley too."
Their fresh whole, semi-skimmed and skimmed milk is available in an extensive line-up of farm shops, butchers and local stores across the city and shire, including Banff's Spotty Bag Shop, The Green Grocer in Inverurie, Bare–Zero Waste Living in Ellon and Aberdeen's JK Fine Foods.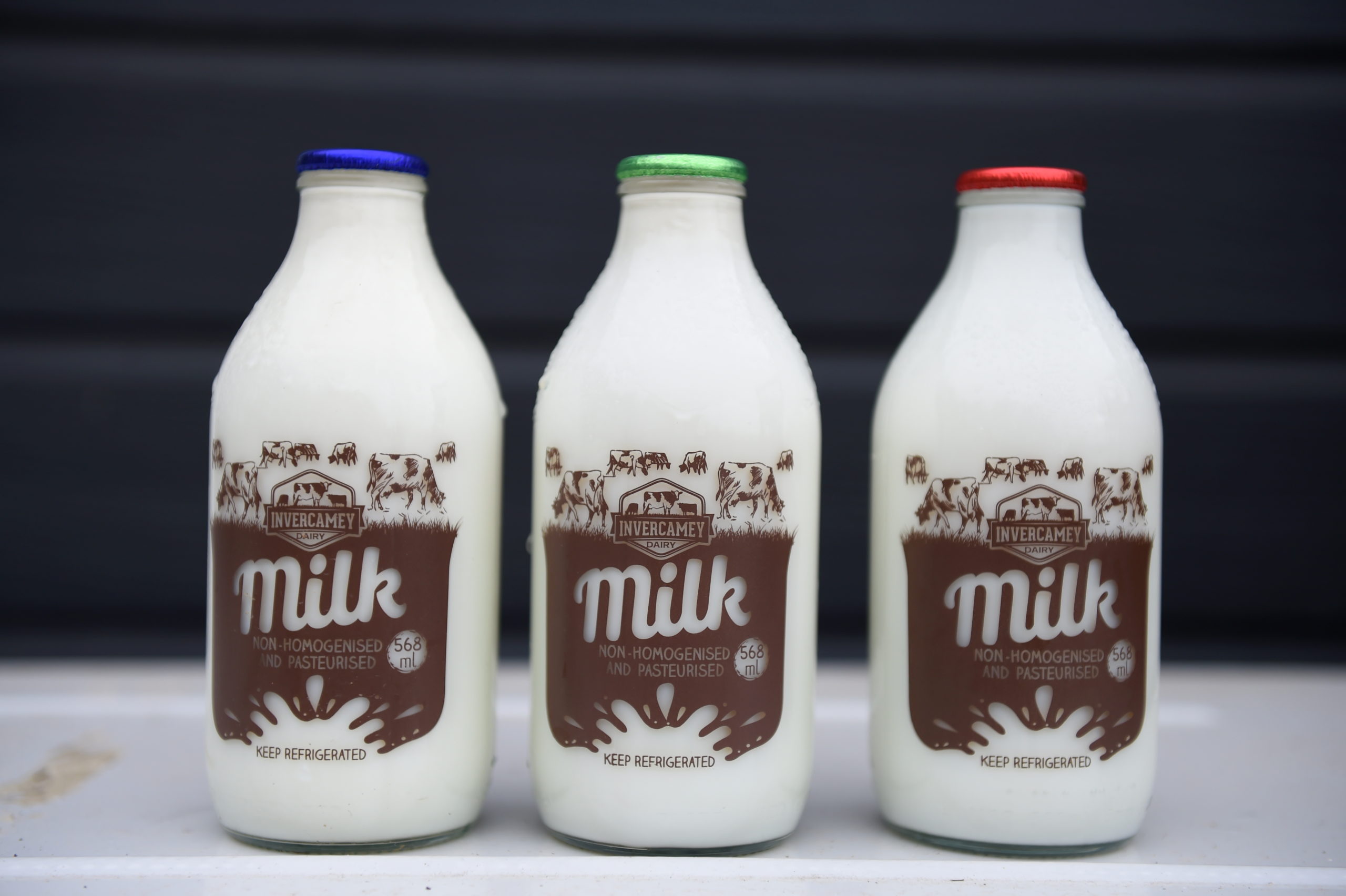 Customers also have the opportunity to order the delicious, fresh produce via an app and request a door delivery service. Richard said: "It was important to us that we used glass bottles rather than plastic.
"The idea is that for the doorstep delivery, there would be a deposit on the glass in the hope that people will return it.
"And the same goes for those buying them in shops – there is a higher price for buying and not returning the bottle."
There is much more to come from Invercamey Dairy in the not-so-distant future, with the co-owners aiming to double their milk capacity.
And despite Richard and his wife expecting their first child in the coming weeks, he has no intention of slowing down production.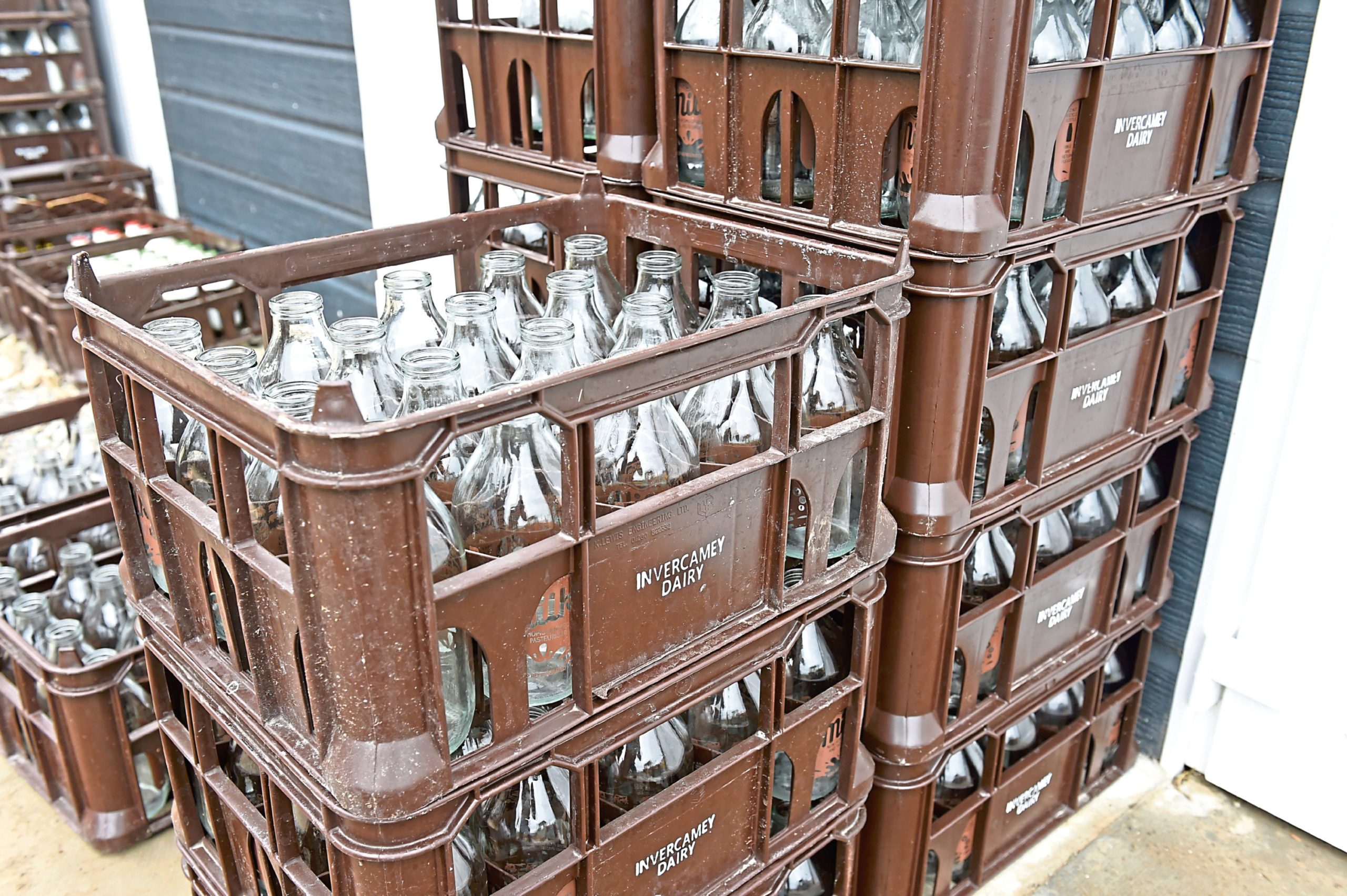 Richard said: "It's been an amazing experience watching the business gradually take shape over the past few months.
"From seeing our printed bottles for the first time and getting the processing shed finished, to processing our first ever milk and finally seeing it on the shelves, we're all so proud of what has been achieved.
"But, above all, the feedback we have received has made all the sacrifices worthwhile.
"Looking ahead, we aim to have at least doubled our milk capacity by next year, as well as invest into the infrastructure of the farm to make things easier for us.
"We have big plans for the rest of the year, so be sure to keep an eye on our social media channels for any updates."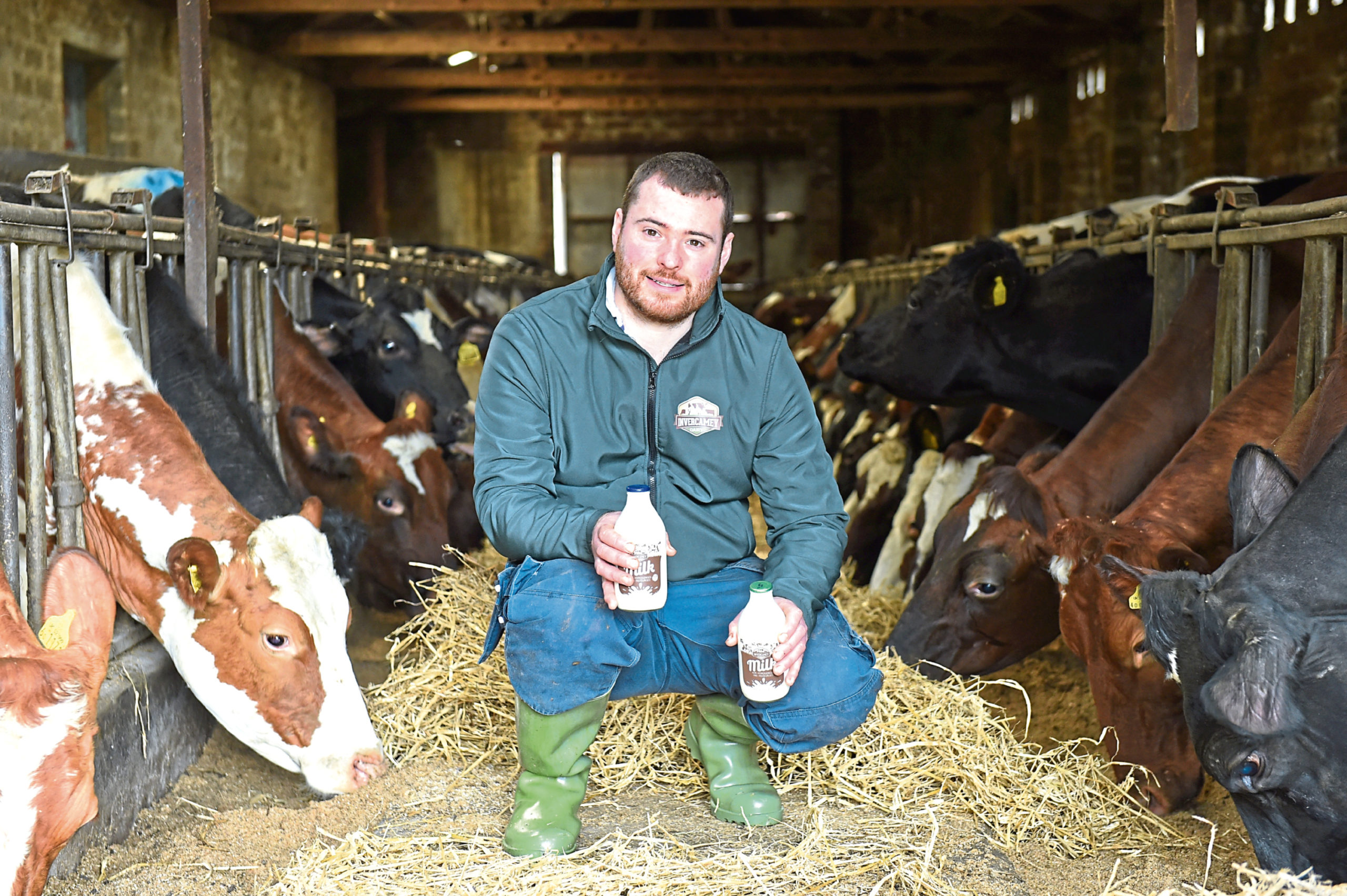 Download the Invercamey Dairy app on Apple or Android devices for delivery services. For more information, email info@invercameydairy.co.uk or visit the Facebook page.