Top places to get ice cream in the north-east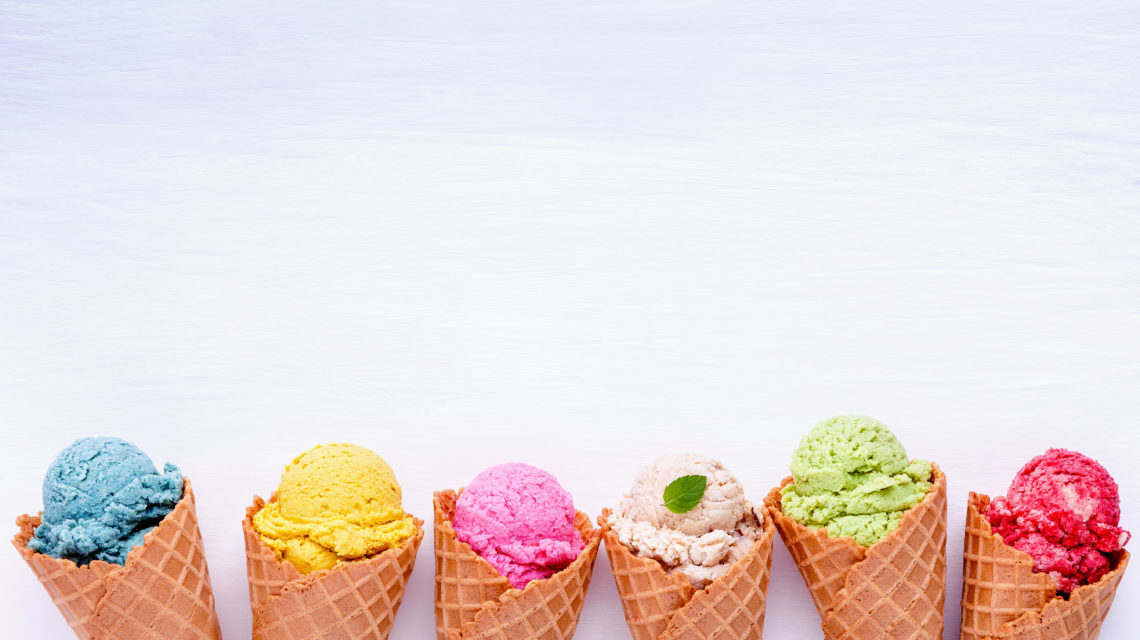 It's a scorcher today and we know one thing that pairs extremely well with warm summer days – ice cream.
With so many ice cream parlours and shops around the north-east to choose from, we've picked out some of the best places to cool off and grab a sweet treat.
A firm favourite of many across the north-east, you can expect delicious toppings and wafers on your cone or tub and a beautiful scenic view to enjoy your ice cream. It can get busy at weekends but trust us, it's worth the wait.
Stonehaven, Aberdeenshire
In our cabinet …. Toffee fudge cake & Lucky charm ice cream !! Perfect with some hot sauce – Banoffee or chocolate ??. Open until 9pm tonight

Posted by Cones & Candy on Saturday, 23 June 2018
Having been open for a few years now, Cones & Candy is still a welcome addition to Westhill's shopping centre. Showcasing weird and wonderful flavours you can find everything from classic vanilla to cookie monster, to snap mallow and pop.
Westhill Shopping Centre, Aberdeenshire
Creating unique, quirky flavours, Stew and Drew both challenge the norm by put their stamp on and perfecting unusual flavours. Expect to see everything from a mint and blueberry concoction called the Edible Hulk, BrewDog ice cream and even gin sorbets too.
They were also the first ice cream manufacturers to create rowie ice cream.
Buckie, Aberdeenshire
New to the ice cream scene, Mackies 19.2 is the first ice cream parlour the north-east company has established. With over 20 flavours of ice cream all established in-house by their own team, the flavour profile is wide and varied. From fruity flavours like pina colada and strawberry to the indulgent profiles of rocky road and kinder bueno there's something for everyone.
Did we mention they have peanut butter and hot chocolate sauce on tap!? You're welcome…
Marischal Square, Aberdeen
Heading down to the beach this week? Be sure to pay a visit to The Pier. Why not try out one of their whippy ice cream cones as you take a walk along the beach, or sit outside the restaurant and enjoy one of their mammoth shakes made with Mackie's ice cream. The perfect way to cool off while enjoying the sun.
Aberdeen Beach
Located in the picturesque area of Portsoy's harbour, the artisan ice cream manufacturers have been making their homemade small batch ice cream since 2003. With flavours like unicorn, hot cross bun, jammie dodger, lemon meringue pie and strawberry rose, our advice would be to try as many as you can.
24 Seafield Street, Portsoy, Aberdeenshire
A great place for you and your pooch to cool down, The Long Dog Cafe not only has a selection of ice creams for you, but it's also got flavour options for your four-legged friend too. Why not take a stroll down to the eatery and treat yourself and your dog to a refreshing snack on a hot summers day.
66 Claremont Street, Aberdeen
With a minimum of 22 options on offer, there's something for all tastes at Fit's The Scoop. From sundaes to delicious gelato and various allergen friendly flavours too, it's the perfect ice cream pit stop.
161 North Deeside Road, Aberdeenshire