How to make Yan Oriental's sweet and sour chicken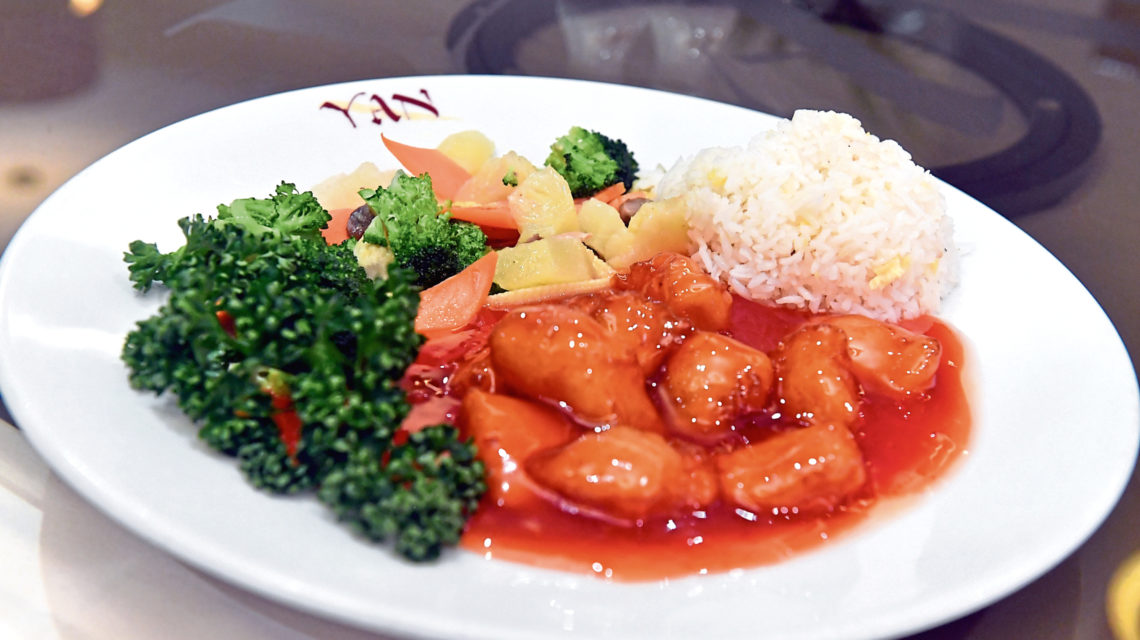 Follow the recipe below to recreate Yan Oriental's sweet and sour chicken in your home.
Ingredients
5 tbsp vegetable oil
2 eggs lightly beaten
3 tbsp cornflour
4 cups of plain flour
1/2 tsp of salt
1/2 tsp pepper
1/2 tsp garlic salt
3 chicken breast fillets, chopped into bite-size chunks For the sauce:
1 tbsp vegetables oil
1 large onion, chopped
1 green pepper, chopped
2 garlic gloves, crushed
1 tsp minced ginger
3 cup tomato ketchup
2 tbsp malt vinegar
6 tbsp brown sugar
432g canned pineapple chunks in juice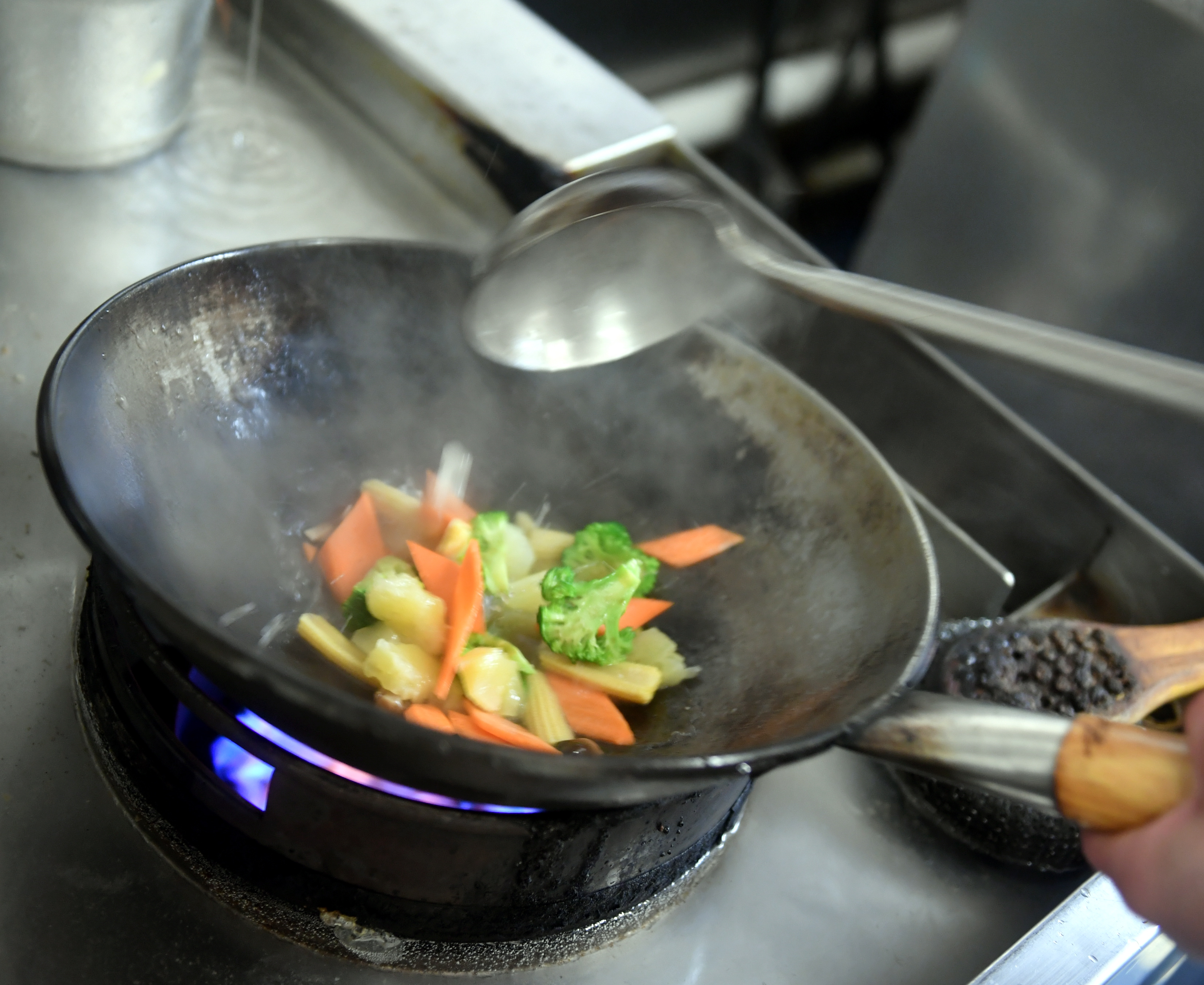 Method
Heat the oil in a wok or large pan.
Place the egg in one shallow bowl and cornflour in another shallow bowl. Add flour, salt, pepper and garlic to another bowl and mix them together.
Dredge the chicken in the cornflour and then dip it in the egg and finally dredge it in the seasoned flour.
Add to the wok and cook on a high heat for six to seven minutes – turning it two or three times during cooking until well browned. Remove the chicken from the pan and place in a bowl lined with kitchen towels.
Add the oil to a large frying pan and add in the onions. Cook for three minutes, stirring every now and then until the onions start to go translucent. Add the pepper and cook for a further minute.
Add in the garlic and tinned pineapple, tomato ketchup, vinegar and dark brown sugar. Bring to the boil until slightly thickened.
Transfer the cooked crispy chicken to the pan with the sauce and toss to coat.
Serve with boiled rice.