How to make Vovem Meat & Liquor's Scorched Mackerel and Tomato consomme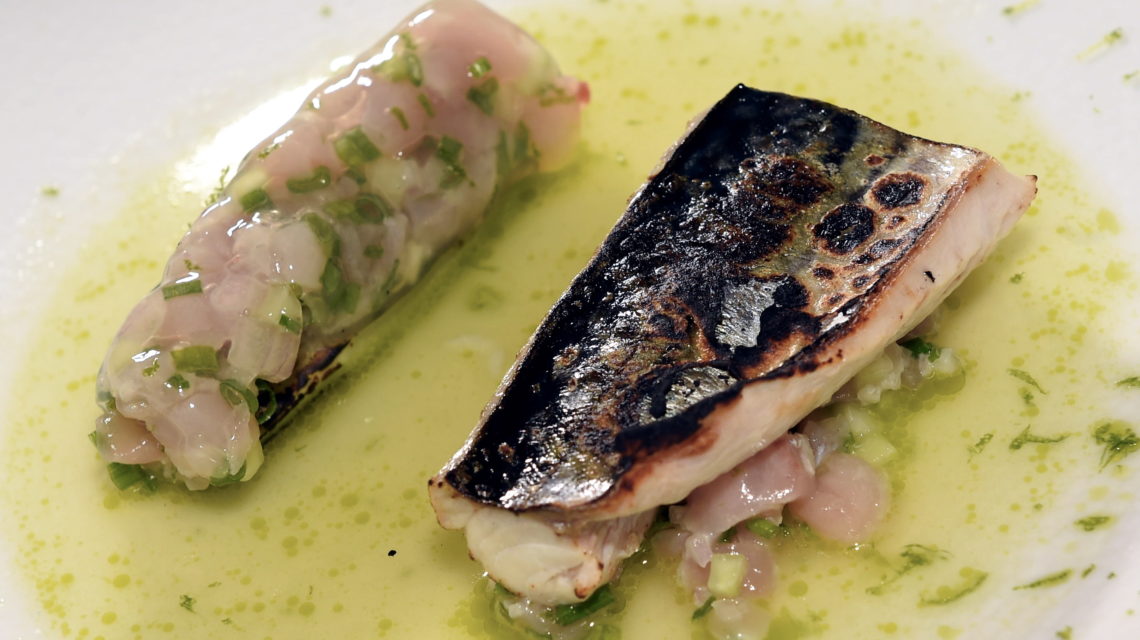 Created by Vovem Meat & Liquor's head chef Murray Dawson, this scorched mackerel and tomato consomme is one of the restaurant's delicious starters.
Try recreating it yourself by following the recipe below…
Ingredients
1 Mackerel fillet
1 Lime
Salt
For tomato consommé:
250g plum tomatoes (quartered)
100g vine on cherry tomatoes
3 banana shallots (diced)
3 cloves garlic(minced)
1 stick celery(sliced
2 sprigs thyme
10 basil leafs
Salt
Pepper
Sugar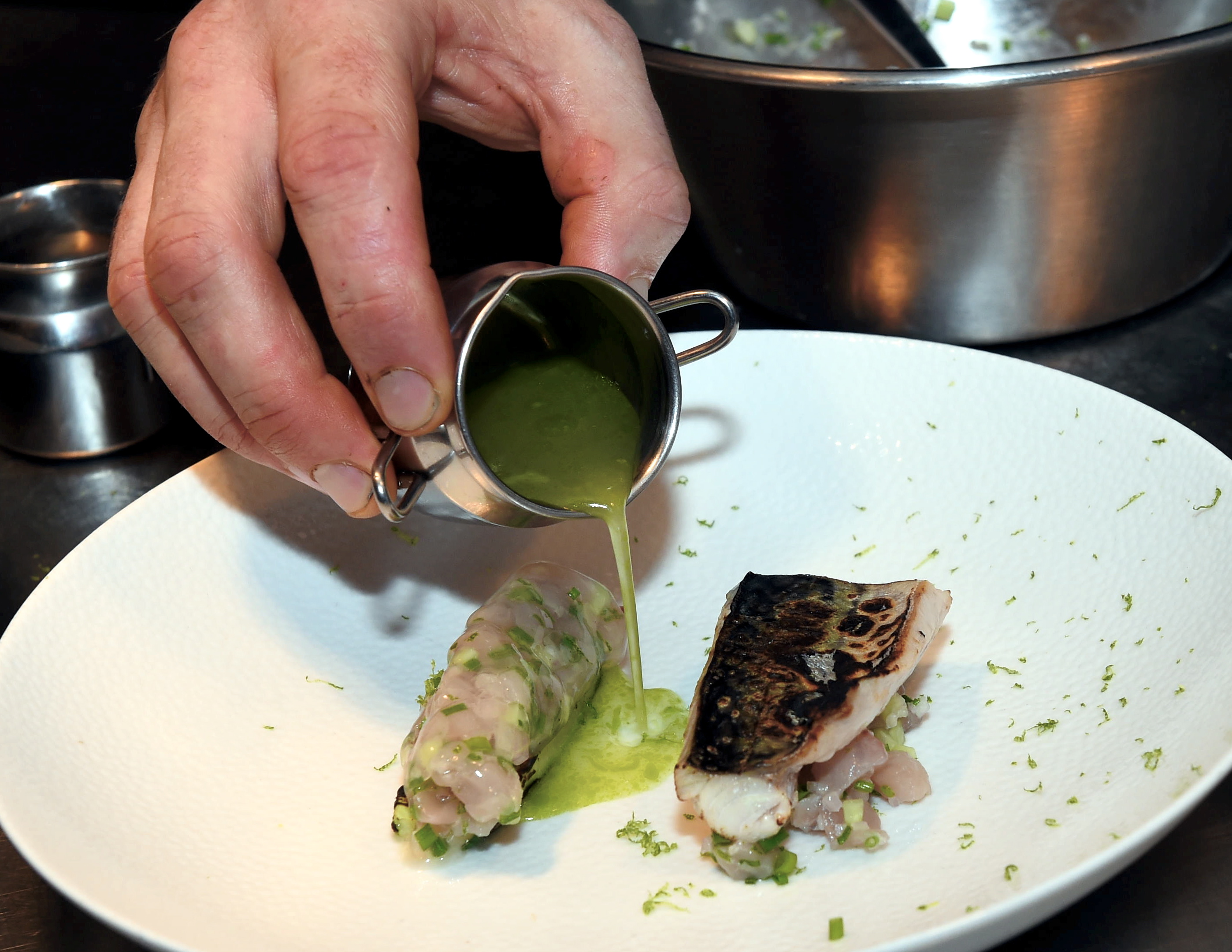 Method
How to make the mackerel fillet:
Check over Mackerel for bones before removing any and cutting fillet in half and seasoning with salt and a little oil. Finish under the grill or with a blowtorch just before serving
How to make the tomato consommé:
Season quartered tomatoes with salt sugar and pepper and start the sauté vegetables in pan until softened.
Blend  both parts together coarsely  and pass threw a cloth until a clear and fragrant consommé drops threw the cloth warming slightly before serving.
We serve ours with a Mackerel tartare roll in some of the consommé set in jelly and finish our consommé with basil oil.