How to make The Pig's Wings Steak and Chimichurri Loaded Fries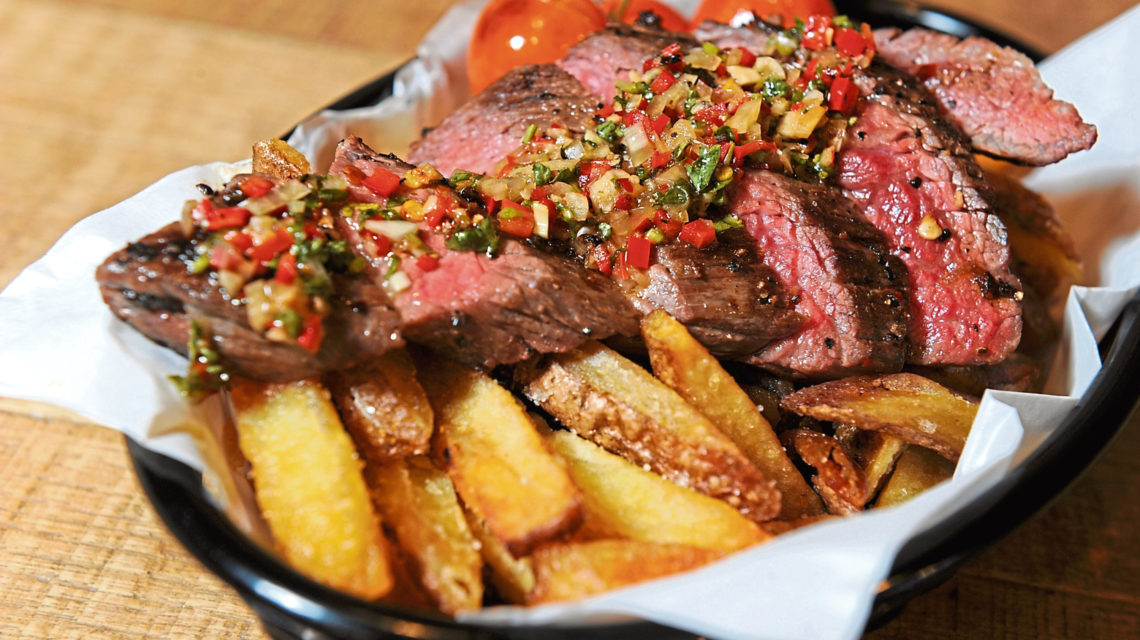 If the words loaded fries are music to your ears, wait until you get a load of this.
One of The Pig's Wings recent specials, the Argentinian inspired steak and chimichurri loaded fries dish is a mouthwatering experience we're happy to get on board with.
Featuring flank steak, chips, balsamic vinegar and chimichurri, this is one dish we'd happily try out.
Recreate the dish at home, or pop in and see the guys cook up a storm.
Ingredients
1 x portion of fries
500g flank steak
10ml chimichurri
1 x vine of tomatoes (roasted)
Balsamic vinegar
Salt and pepper to season
Method
Start off by soaking the vine of tomatoes in balsamic vinegar for 30 minutes.
Three is the magic number for cooking fries so for the first cook for the fries you should have the oil preheated to around 150 C. Cook the fries for around 5 minutes. Remove from the oil and rest for a minute to drain excess oil.
For the second cook, raise the temperature slightly to around 160 C, cook for a further 5 minutes and set aside on absorbent paper.
Preheat the griddle until it is smoking hot. Pour in a small drizzle of cooking oil and place the steak on top, applying a little bit of pressure to score the steaks.
Cook all sides of the steak to your preference and leave aside to rest for 5 minutes.
When you are just about ready to eat, preheat your oven to around 200C and roast your vine of tomatoes for around 4 minutes.
Have the oil for your fries preheated at 180C and place them in for about 2 minutes. At the same time put your steak back on to the griddle for a couple of minutes or until heated through.
Now, time to serve. Drain fries of all oil and season with salt and pepper. Remove the steak and slice into 1cm strips.
Fan the steak out on top of fries and load up a generous helping of chimichurri. Finish off with your roasted vine of tomatoes.