How to make Slains Castle's Halloween-themed Joker cocktail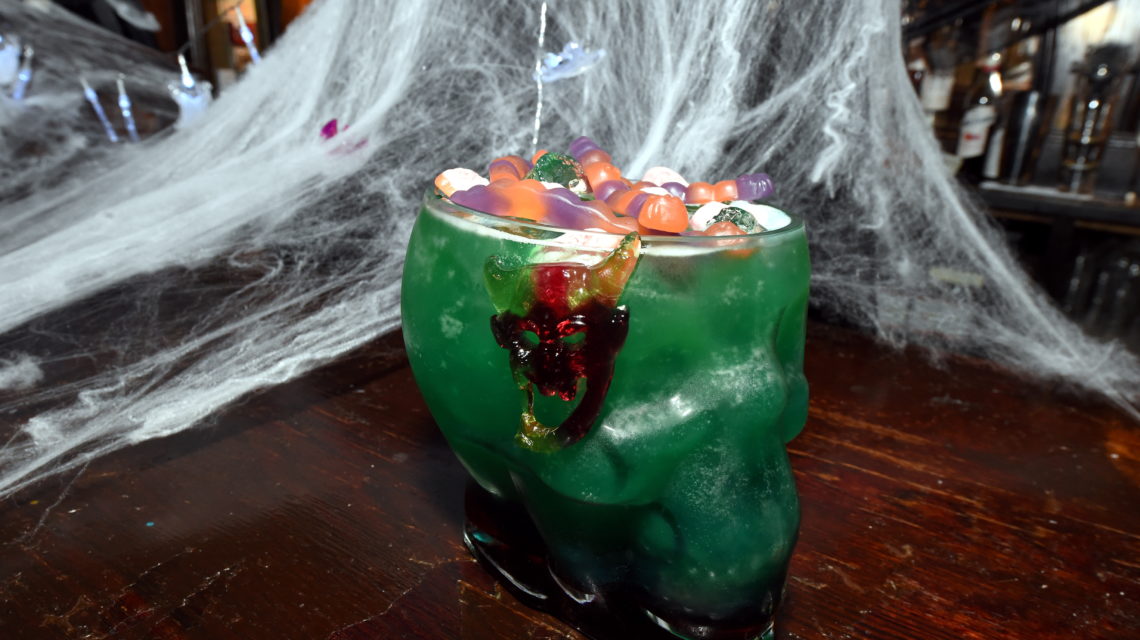 Follow the recipe below to recreate Slains Castle's Halloween-themed Joker cocktail.
Ingredients
20ml Giffard Grenadine (or enough to fully coat bottom of glass)
100ml Soda water
50ml Midori
40ml Orange juice
25ml London Dry Gin
25ml Blue Curaçao

Method
Pour Grenadine into the glass and slightly swirl until the bottom of the glass is fully covered.
Fill the glass with ice until it is 2/3 full.
Add soda water and then Midori over the ice, giving a break in colour between the green Midori and red grenadine.
Slowly pour orange juice over the top – this is going to help layer the colours.
Take a shaker of your choice, add ice and a couple of slices of lime.
Add the gin and Curaçao and shake until the shaker is frosted.
Strain slowly over the top of the bowl, making sure to cover the whole area. Blue Curaçao should mix slightly with orange juice to create a swirling green/blue "Joker" hair effect on top.
As it's almost Halloween, pop a few jelly snakes and skulls on top.