How to make Simply Donuts' Old-Fashioned Cinnamon Donut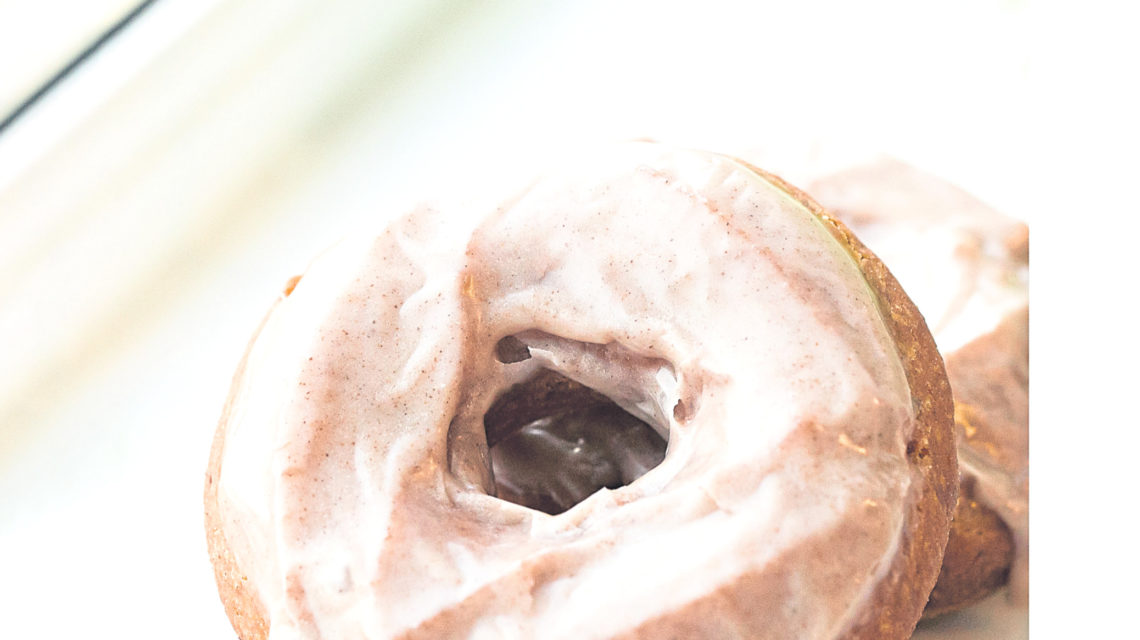 Follow the recipe below to recreate Simply Donuts' old-fashioned cinnamon donut.
Ingredients:
460g plain flour
1 tsp salt
1 tsp baking powder
½ tsp baking soda
2 tsp cinnamon
2 tbsp coconut oil, melted and cooled
1 tbsp vanilla extract
2 tbsp flaxseed
6 tbsp water
½ cup oat milk
1 tbsp lemon juice
100g sugar
50g brown sugar
For the cinnamon icing:
500g icing sugar
125g water
1 tbsp cinnamon
Method
Combine lemon juice and oat milk and let sit. This is your soured oat milk.
Combine flaxseed with water and let sit while you prep all of your ingredients.
Combine flaxseed, soured oat milk, and sugars in a mixer and beat until combined.
Combine dry ingredients in separate bowl and gradually add dry ingredients to wet.
Add coconut oil and vanilla and beat until just combined. If it's too dry, add more oat milk.
Flour your surface and knead into a ball. Roll out to around 1.5cm thick.
Cut out donuts and refrigerate for between 30 minutes and 2 hours.
Heat a pot of vegetable oil that is around ¾ of the way full to 175C.
Fry donuts a few at a time until they are golden on each side. Drain on kitchen roll.
How to make cinnamon icing:
Combine all ingredients and mix until smooth.
Icing can be as thick or as thin as you'd like depending on the layer of icing you'd like. Either add more icing sugar or more water until you reach the desired consistency.
While donuts are still warm, submerge them in the icing and place on a wire rack to dry.