How to make Rustico's linguine marinara in your Aberdeen home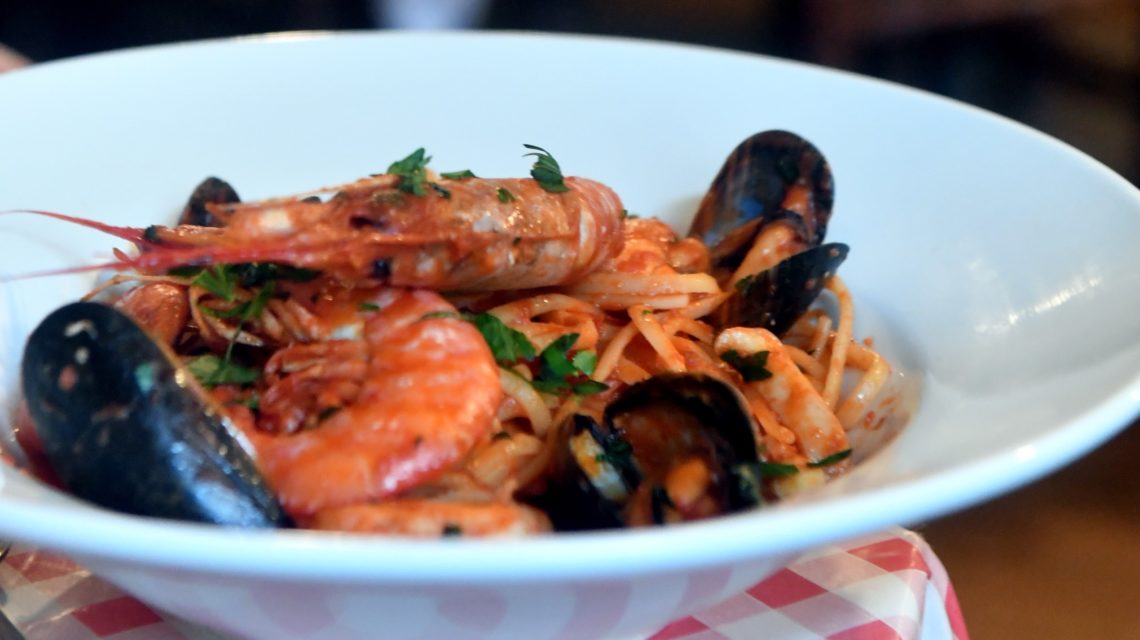 Follow the recipe below to recreate Rustico's linguine marinara at home.
Ingredients
50g monkfish
100g squid
50g linguine pasta
3 king prawns
2 rosso prawns
10 mussels
100ml white wine
Salt and pepper, to season
Small handful of fresh chillies
Thyme, to season
Bay leaves, to season
Arrabbiata sauce, to taste
A splash of garlic olive oil
Parsley, chopped for garnish
Method
Heat the pan and add a splash of garlic olive oil and the fresh chillies.
Stir-fry monkfish for a minute on each side. Add squid and fry it for a minute or two.
Add the king and rosso prawns and the mussels at the same time and stir-fry for a minute.
Pour the white wine into the pan and add a bit of arrabbiata sauce (to taste) to add colour to the dish.
Add all seasoning and stir-fry for another minute.
Once the sauce is ready, add freshly cooked pasta, stir everything together and serve with parsley on top.