How to make Quayside Restaurant & Fish Bar's garlic butter lobster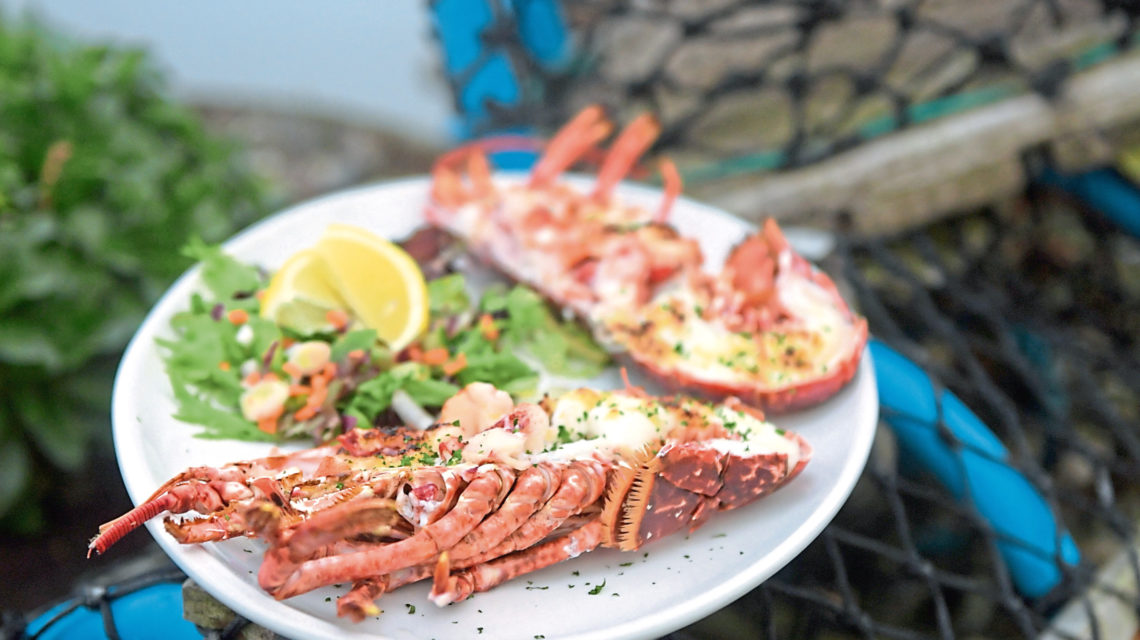 Fancy recreating the Quayside Restaurant & Fish Bar's garlic butter lobster at home? Follow the recipe below.
Ingredients
600-750g fresh, live lobster
25ml white wine vinegar
50g unsalted butter/lobster
Garlic paste
50g Chopped parsley
Large bowl of iced water
Method
Bring a large pan of salted water to the boil, add the linguine and stir it well and boil for 5-6 minutes. Stir occasionally to stop the linguine from sticking.
Add 50g of butter to a pan with 6 tbsp of olive oil. Add the king prawns, a chopped garlic clove, red onion, chillies and pepper and gently cook until the onion, garlic chillies and pepper sizzle and the prawns are pink and firm.
While the prawns are cooking place the crab meat on a tray with some butter, a chopped garlic clove and a pinch of salt and pepper and grill under medium heat until hot.
Once the linguine is cooked (it should have a firm bite to it) add it to your pan with tongs and gently stir through the prawns, chilli, red onion, pepper and garlic, and season to taste with salt and pepper. Add the juice and zest of one lime and the chopped coriander.
Place the pasta in a large serving bowl, top with crab meat and chopped parsley and serve with salad leaves and creme fraiche.