How to make north-east firm Dean's layered crepe cake for Easter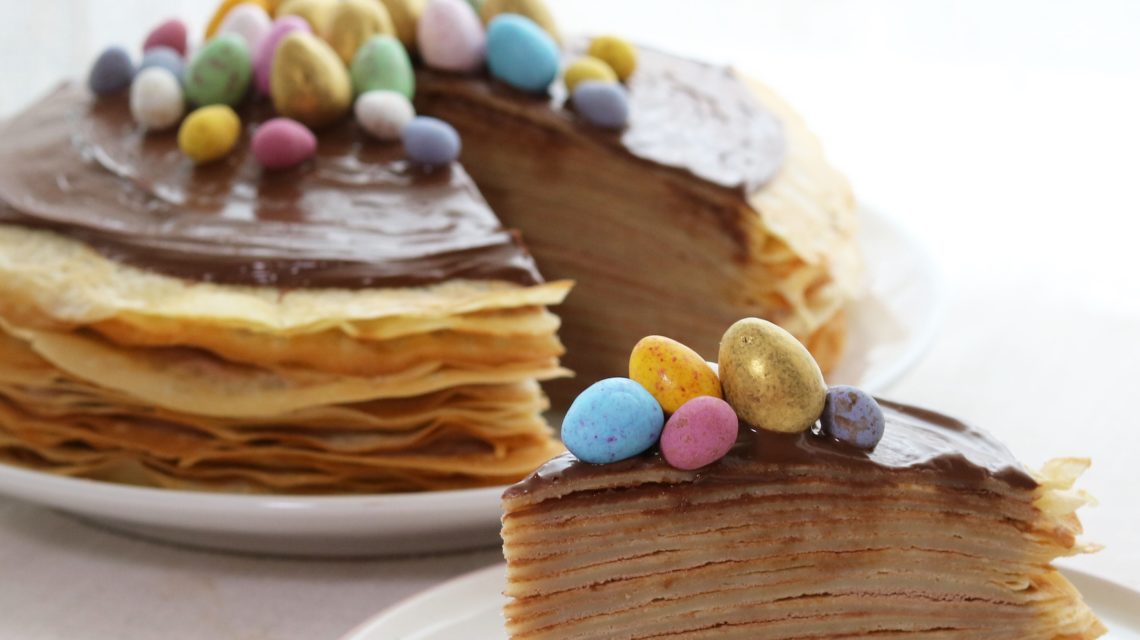 North-east firm Dean's of Huntly, which is mainly known for selling delicious shortbread and biscuits, has created a mouthwatering layered crepe cake for Easter.
Featuring a layer upon layer of crepes, the cake is topped with Nutella and mini chocolate eggs.
Dean's brand manager Siobhan Ingram said: "Dean's create a recipe feature each month to share on their website and social media and our followers like to see our ideas.
"We try and make this seasonal if we can. Easter is a great time to create an indulgent cake with chocolate that all the family can enjoy.
"A cake made with crepe layers is a little bit different to a traditional cake and it not only tastes fantastic but it looks amazing too.
"And you don't need any fancy cake-making skills or equipment – just set aside some time to make the crepes and then let the kids help assemble a show stopper."
Recipe courtesy of Dean's.
Ingredients:
450g plain flour
100g caster sugar
6 medium free-range eggs
750mls milk
100g unsalted butter, melted & cooled
a little vegetable oil for frying
For the filling:
 300mls double cream
100g Nutella
To finish:
2 heaped tbsp Nutella & mini chocolate eggs
Make our delicious layered crepe cake for Easter……? #yum #chocolate #Nutella #Easterhttps://www.deans.co.uk/recipe/nutella-crepe-cake/

Posted by Dean's on Monday, 1 April 2019
Method:
To make the crepe batter, whisk together the flour and sugar in a large bowl and set to one side. In a separate bowl, whisk the eggs, milk and cooled melted butter together. Gradually pour into the dry ingredients, whisking to remove any lumps, until you have a smooth batter. Set to one side to rest for 30 minutes.
When you're ready to make the crepes, place a frying pan or pancake pan on a medium heat and grease with a little vegetable oil, removing the excess with kitchen towel. Ladle a thin layer of batter into the pan, swirling it across the base and leaving to cook for around 1 minute until lightly browned on the underside.
Flip and cook on the remaining side for another 30 seconds then transfer to a clean tea towel. Repeat with the remaining batter, placing the crepes into short piles on the tea towel so they cool quickly. The batter should make around 20 to 25 crepes.
Once the crepes have cooled, pour the double cream and the Nutella into a bowl and whisk together to medium peaks. Taste and add a little extra chocolate spread if desired.
To assemble, place a crepe on a serving plate and top with a spoonful of the chocolate cream, smoothing out to the edges. Place another crepe on top and repeat until you have used up all the chocolate cream.
Cover the crepe cake in cling film and refrigerate for at least two hours until firm. Once ready to serve, warm the remaining Nutella in the microwave for around 30 seconds until runny then pour or drizzle over the cake, decorating the top with mini chocolate eggs.
Click here for more food & drink news and features.