How to make Melt's classic cream of tomato soup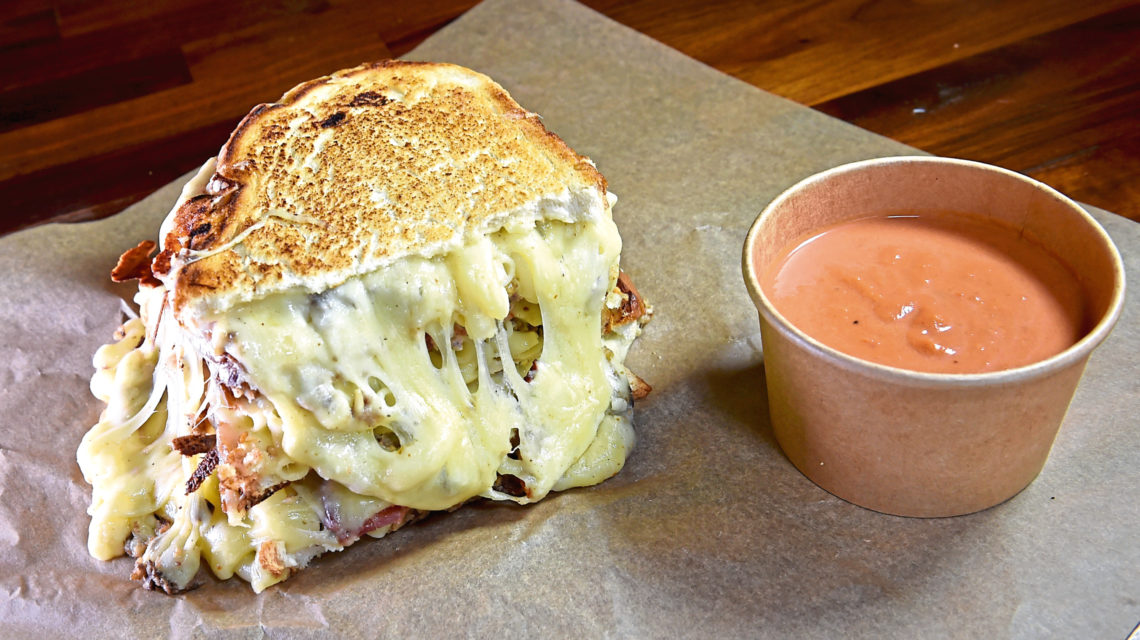 There's nothing more comforting than a big, hot, steamy bowl of soup. Aberdeen's Melt, situated on Holburn Street, knows this all too well.
The grilled cheese takeaway serves up cream of tomato soup and now you can make it at home with this recipe.
Ingredients (serves 4)
1 x large white onion
2 x celery stalk
Rapeseed oil
1 tablespoon tomato puree
Vegetable stock cube dissolved in 200ml boiling water
¼ cup caster sugar
¼ cup red wine vinegar
4 x 250ml tin of tomatoes
2 x bay leaves
100ml double cream
Salt and pepper to taste
Method
Finely chop the onion in to half rings and slice the celery stalk, add to a heated deep pot with rapeseed oil, fry until onions are translucent
Add tomato puree and cook for several minutes
Dissolve stock cube in boiled water and add liquid to pan
While this is cooking in a separate pan add sugar and red wine vinegar and cook on a medium heat until it resembles syrup
Once syrup is ready and not too thick add to your soup
Add tins of tomatoes and bay leaves and leave on a medium heat until vegetables are soft to touch
Take the soup off the heat and allow to cool for 30 minutes, remove bay leaves and blend with a soup blender
Add double cream, salt and pepper to taste and blend once more