How to make Mac's Pizzeria's Tiramisu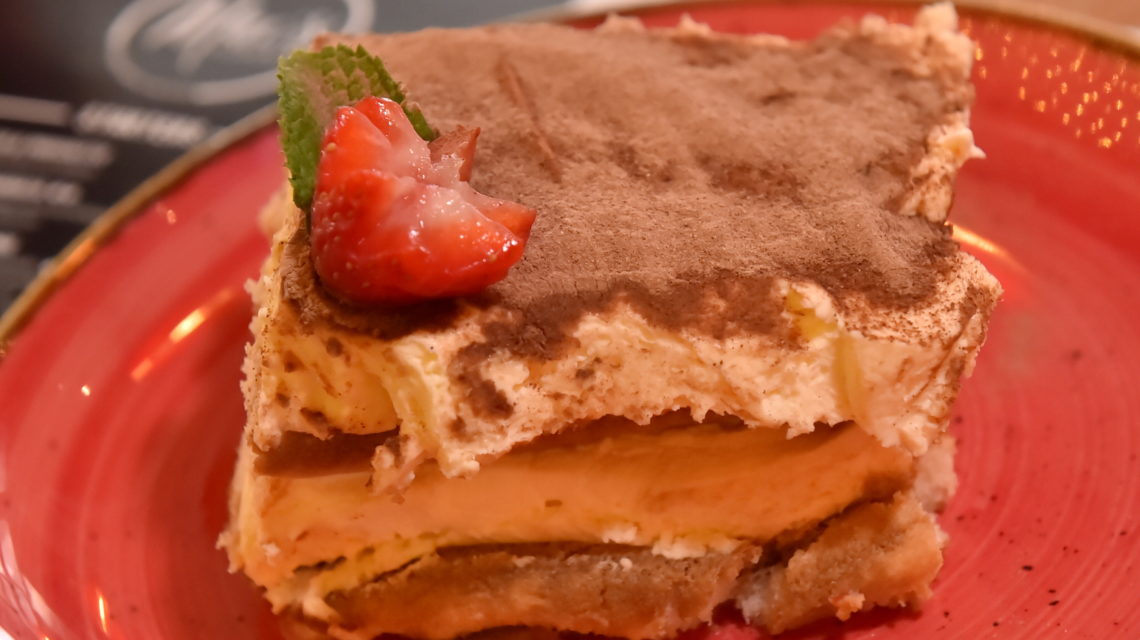 Follow the recipe below to see how to make Mac's Pizzeria's tiramisu.
Ingredients
1.2 litres double cream
500ml mascarpone
6 tbsp caster sugar
600ml coffee espresso
140ml marsala wine
4 tbsp cocoa powder, sifted over
28 savoiardi tiramisu sponge fingers
Method
Whisk the cream, mascarpone and sugar in a bowl until it has the consistency of thick whipped cream.
Dip the sponge fingers into the coffee and wine mix in a bowl, one by one until each is soaked with the liquid, but not soggy.
Layer the sponge fingers in the dish and put half of the cream mixture on top.
Add another layer of sponge fingers and then add the rest of the cream mixture on top.
Cover and chill overnight.
Sift the cocoa powder over the top of the tiramisu and serve.