How to make Kingsgate Preserves' Raspberry Ripple Ice Cream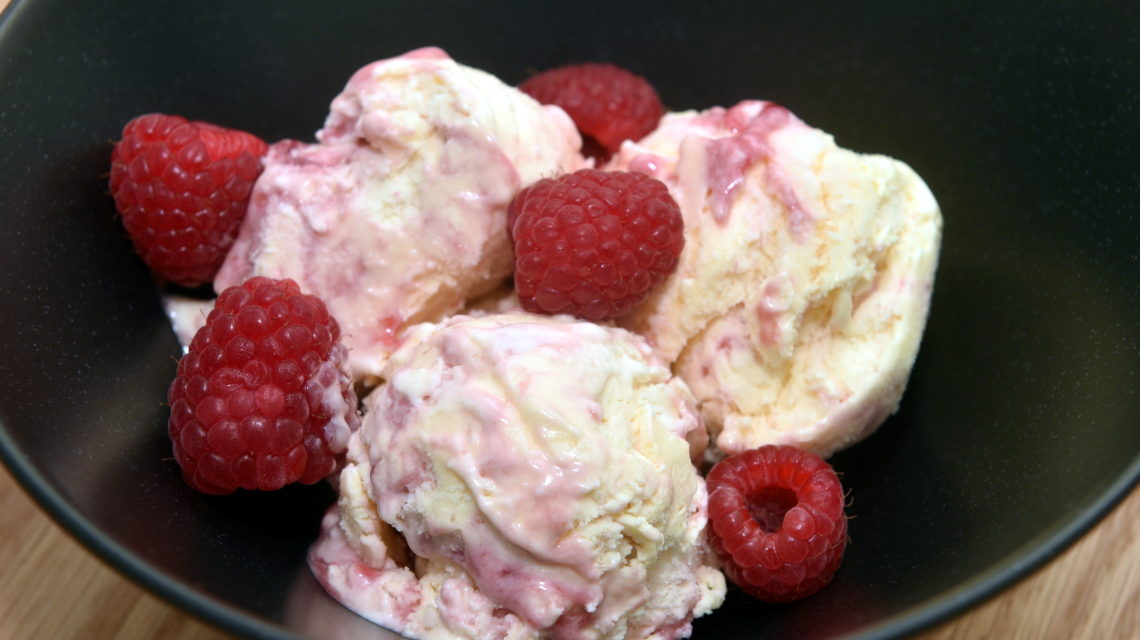 Follow the recipe below to recreate Kingsgate Preserve's raspberry ripple ice cream at home.
Ingredients
100g Scottish Raspberry preserve
100g caster sugar
1 large egg and
2 large egg yolks
300ml double cream
Method
Gently heat the Scottish Raspberry preserve in a saucepan until runny, then pass through a sieve into a bowl and discard the seeds.
Prepare a saucepan with gently simmering water.
Whisk the eggs, egg yolks and sugar together in a bowl, then place the bowl over the saucepan of simmering water, making sure the bowl does not touch the water.
Whisk the mixture for 3-4 minutes until thick and pale.
Remove from heat and continue beating until cool. It is best to use an electric whisk for this.
In a separate bowl, whisk the cream until it forms soft peaks, be careful not to over-whisk.
Add a spoonful of the egg mixture in to the cream and stir in to loosen the mixture, then gently fold in the rest of the cooled egg mixture until just combined.
Pour the mixture into a shallow freezer container and gently swirl the Scottish Raspberry preserve through. Cover with a lid or cling film and freeze for at least six hours before serving.
Serve with fresh raspberries or an extra spoon of Scottish Raspberry preserve on top for a little extra indulgence.