How to make Foodstory's sweet potato pancakes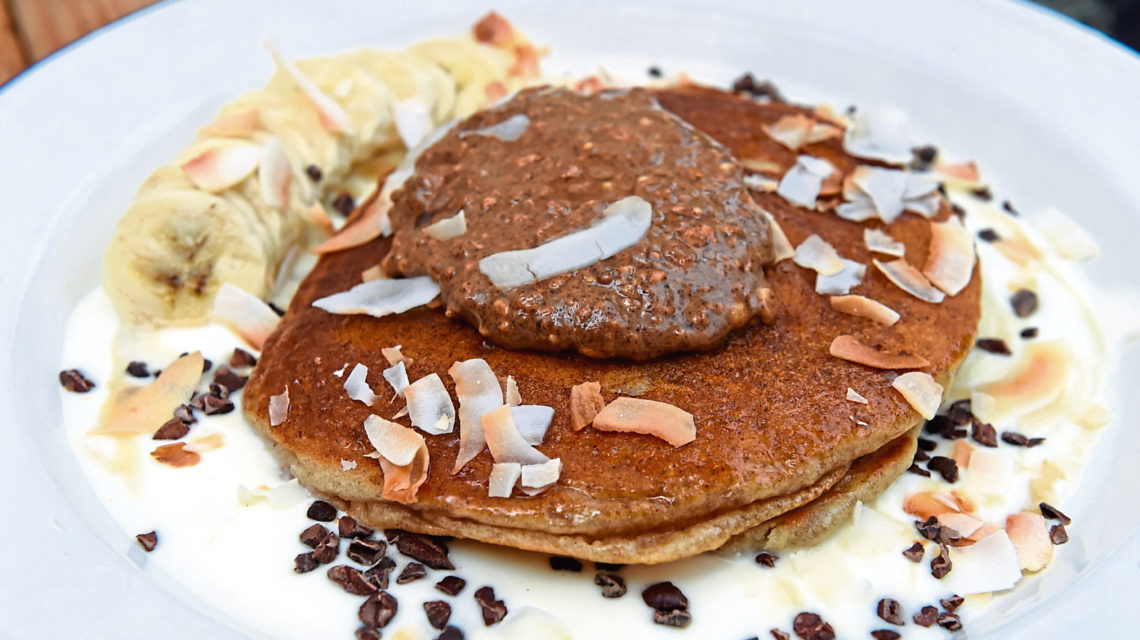 Follow the recipe below to recreate Foodstory's sweet potato pancakes.
Ingredients (serves 6)
425ml plain gluten-free flour
1 1/2 tbsp gluten-free baking powder
1 1/2 tsp cinnamon
1/4 nutmeg
1/4 ginger
1/4 cardamom
100ml sweet potato puree
3 tbsp coconut oil (melted)
1 tbsp rice malt extract
1 tsp vanilla extract
400ml almond milk
Pinch of salt
Method
Combine the plain flour, baking powder, cinnamon, nutmeg, cardamom and ginger into a large mixing bowl and mix together.
Once mixed, add the sweet potato puree, rice malt extract (agave or maple syrup will also work) and vanilla extract.
Gradually beat in the almond milk until the mixture has a thick, syrup-like texture. Add a pinch of salt to the mix to flavour.
Heat a large frying pan and add the coconut oil (olive oil or butter will also work).
Once the pan is up to a high temperature, add some of the mix and let it form into a pancake-sized circle (around the size of your palm). Cook for a few minutes until golden before turning over and doing the same on the other side.
Best served hot. Try serving with some homemade granola or fresh fruit to make your pancakes really stand out.