How to make Cafe Ahoy's Gluten-Free and Dairy-Free Pancake Stacks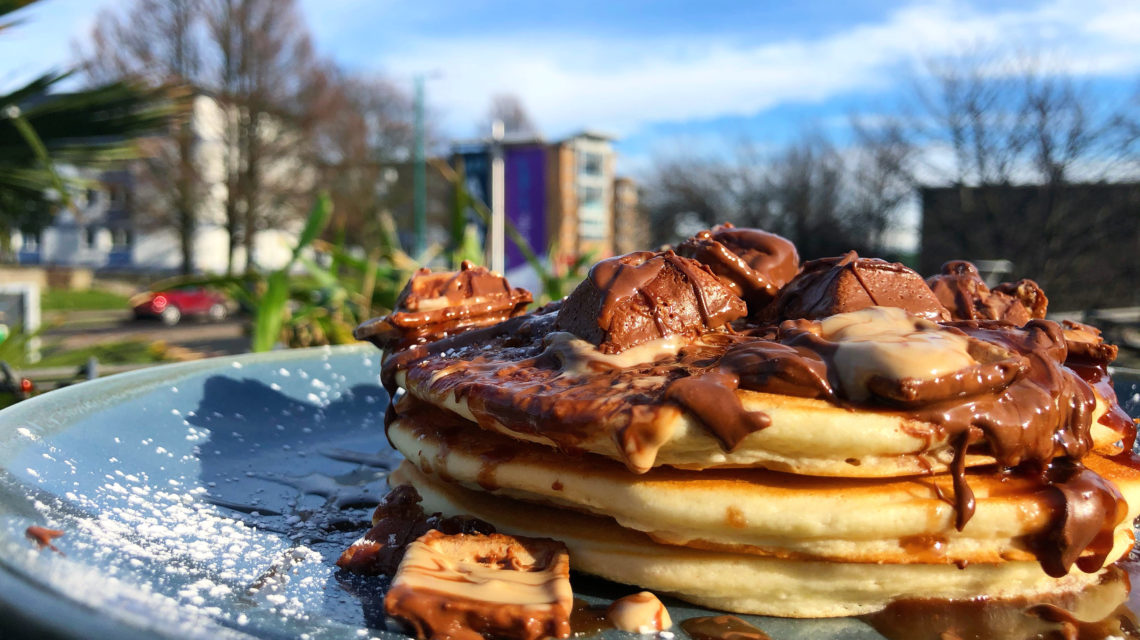 Follow the recipe below to recreate Cafe Ahoy's gluten-free and dairy-free pancake stacks.
Ingredients
For the dough:
500g gluten-free self-raising flour
100g caster sugar 3 eggs 125g dairy free 'butter'
550ml coconut milk
15g gluten-free baking powder
Method
In a bowl, sift together the flour, baking powder and sugar.
In a separate bowl/jug, mix together coconut milk, eggs and butter.
Make a well in the dry ingredients. Pour the wet mixture into the dry ingredients and stir to combine. Do not overbeat – stir gently just to combine to prevent the pancakes becoming dense.
Melt a small knob of butter in a large frying pan on a medium heat.
Using a ladle, pour some batter into the pan to make a pancake. Depending on the size of the pan, you may be able to make more than one pancake at a time.
Cook the pancakes for 1-2 minutes or until the underside is golden brown and the top is bubbling.
Turn them over using a palette knife or fish slice and cook for another 1-2 minutes.
Keep the pancakes warm in a very low oven while you cook the remaining batter.
Serve in stacks of three and top with your favourite toppings – for example, Nutella and banana, melted Kinder Bueno or bacon and maple syrup.