How to make Bistro Verde's hot mixed seafood platter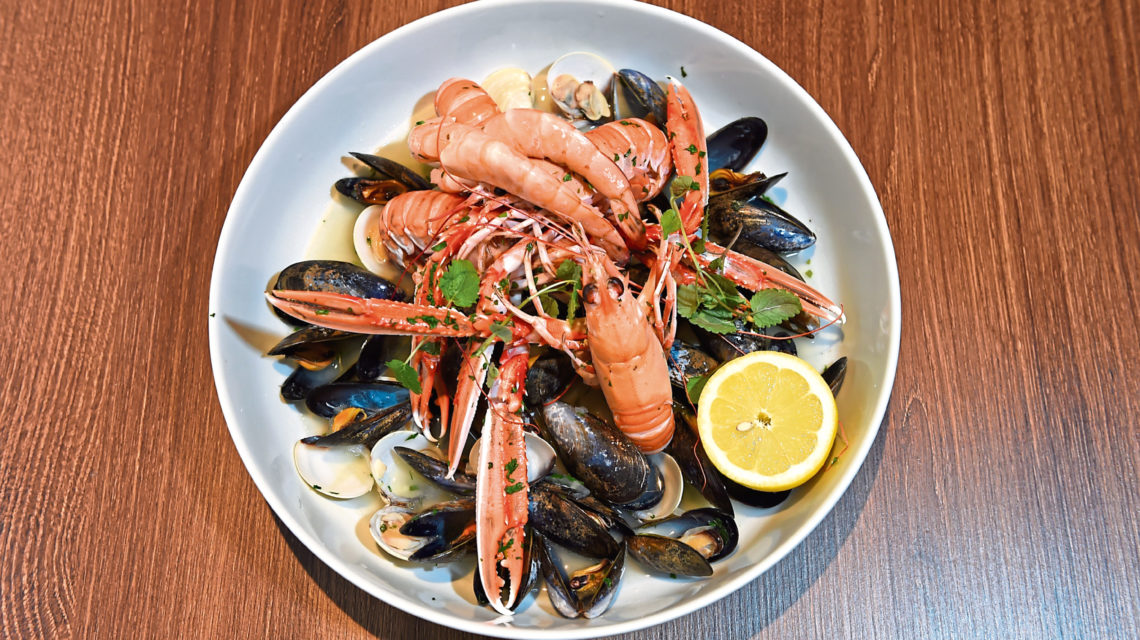 If seafood is your weakness then look away now, because this platter is any seafood lovers dream
Featuring fresh mussels, clams, huge langoustines, tiger prawns and more, not to mention a dash (or a quarter of a bottle) of white wine, this is one dish you can cook up quickly and with ease.
This platter serves two, and could easily be shared out with friends…
Ingredients
800g mussels
450g clams
4 fresh langoustines
8 whole tiger prawns
225ml dry white wine
3 cloves of garlic
3 finely diced shallots
6g flat leaf parsley
½ lemon
400ml fish stock
Method
Finely chop garlic and crush with a pinch of salt to make a puree. Add the finely chopped parsley.
In a hot pan add the garlic and shallots and saute for one minute, stirring continuously.
Add the mussels, clams, king prawns, langoustines and white wine.
Cook on a high heat for two minutes to ensure alcohol from the wine is burned off (otherwise the broth will be bitter).
Add the fish stock and season with salt and pepper. Simmer for four and a half minutes. The shellfish will open once they are cooked. Keep an eye on it as seafood is delicate and is easy to overcook.
Once the shellfish are fully cooked, skim the top of the broth with a slotted spoon to remove any scum.
Serve in a large bowl with fresh crusty bread.