How to make Barra Berries raspberries and white chocolate trifle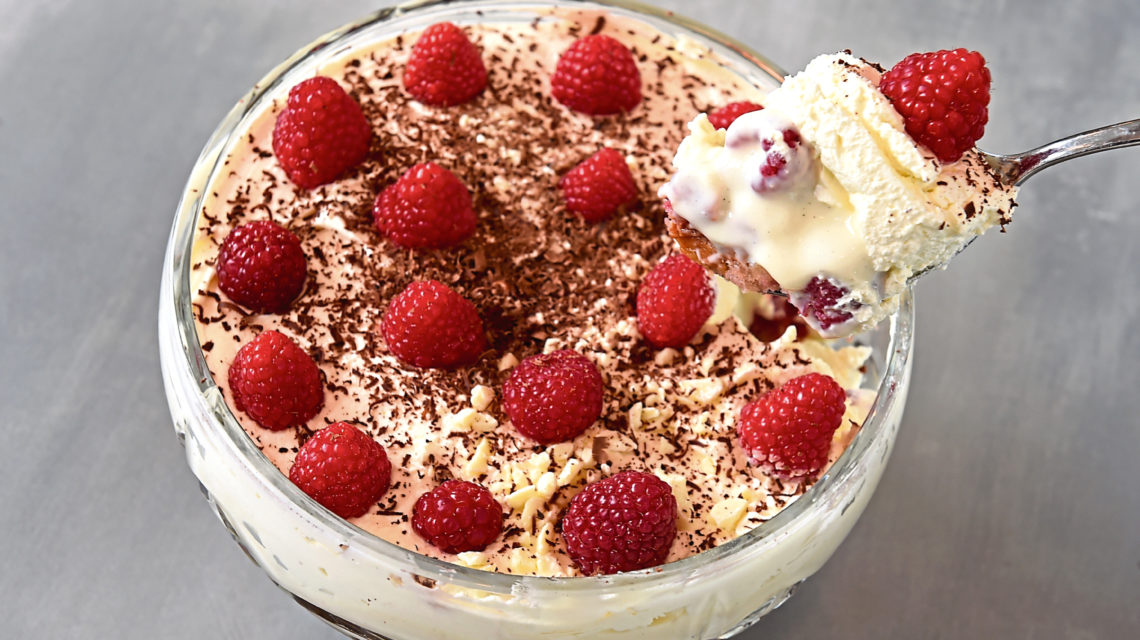 With raspberries and strawberries back in season, there's never been a better time to create delicious dishes with them.
From the traditional strawberries and cream, to tasty cakes, there's a whole range of dishes they are perfectly suited to.
And trifle is one of them.
Using the freshest raspberries from Oldmeldrum-based fruit producer Barra Berries, this is one recipe you'll be making all summer.
Ingredients
For the sponge:
115g caster sugar
115g softened butter
2 large free-range eggs
115g self-raising flour
For the trifle:
200g Cocoa Ooze white chocolate, chopped
450g fresh Barra raspberries, plus extra for decorating
3 tbsp icing sugar
350ml Graham's double cream
150g mascarpone
100ml Udny Provender Shrub (Raspberry and Mint Shrub, for an alcoholic version use Gin Bothy Raspberry Liquer)
500ml thick, ready-made custard
100g Mackie's plain or dark chocolate
Method
Preheat the oven to 190C. To make the sponge, cream together the caster sugar and butter until light and creamy. Add the eggs, one at a time, mixing well after each addition. Sift over the flour and fold in gently. Stir two-thirds of the white chocolate into the batter along with a quarter of the raspberries. Place 12 fairy cake cases in a bun tin and half-fill each with the batter. Bake for 12–15 minutes, until golden brown.
Lightly crush half the remaining raspberries with one tablespoon of icing sugar in a bowl and set aside. In a separate bowl, briefly whisk the cream, mascarpone and the remaining icing sugar together until just combined and smooth.
Discard the fairy cake cases, halve the cakes horizontally and use to cover the bottom of a large glass dish, pressing each cake against the side so that there are no gaps (freeze any leftover cakes for up to three months).
Pour the Udny Provender Shrub or liqueur over the cakes and top with crushed and whole raspberries as well as the remaining white chocolate. Top with the custard, then spoon over the mascarpone cream.
Grate plain or dark chocolate and sprinkle with any leftover raspberries to decorate.