How to make Barra Berries Eton Mess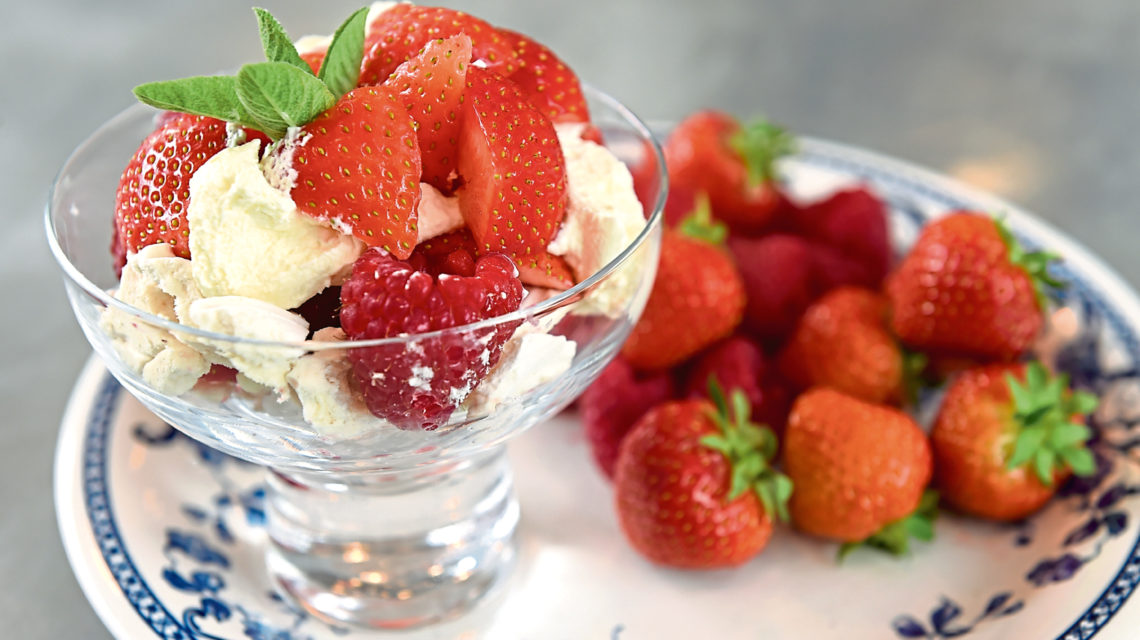 If you're going to have one dessert this summer, make sure it's Barra Berries Eton Mess.
Featuring a whole heap of the freshest strawberries and raspberries, this is one dish you'll want to make.
Easy to pull together, this quick, light dessert will be a popular choice for the summer months.
Ingredients
250g fresh Barra strawberries, hulled.
250g fresh Barra raspberries
1 rounded tbsp unrefined icing sugar
1 pint (570 ml) double cream
250 g blueberries for sprinkling (optional)
250g merigue
Method
Chop half of the strawberries and place them in a blender together with the icing sugar. Whiz the whole lot to a puree, then pass it through a nylon sieve to remove the seeds.
Now chop the rest of the strawberries and whip up the double cream to the floppy stage. Break up the meringues into roughly one inch (2.5 cm) pieces, place them in a large mixing bowl, add the chopped strawberries, raspberries, then fold the cream in and around them. After that, gently fold in all but about two tablespoons of the puree to give a marbled effect.
Finally, pile the whole lot into a serving dish, spoon the rest of the puree over the surface, decorate with blueberries (optional) and serve immediately.