How to make Bakeology with Matt's carrot and pistachio cake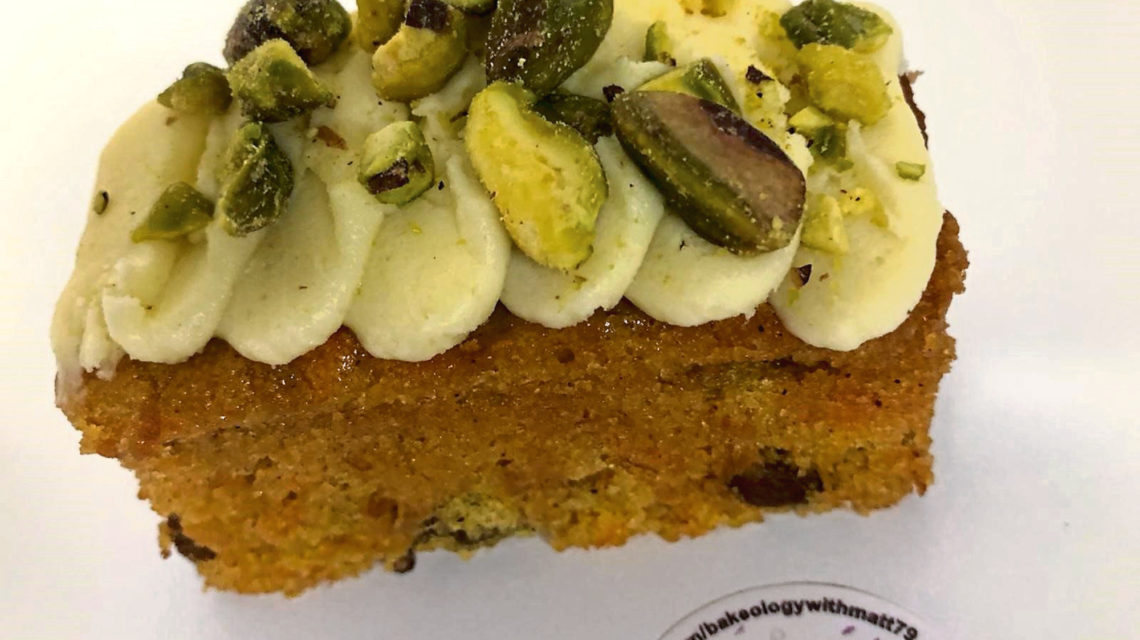 Follow the recipe below to recreate Bakeology with Matt's carrot and pistachio cake.
Ingredients
155ml sunflower oil
230g self-raising flour
1 tsp baking powder
11⁄2 tsp ground cinnamon
1⁄2 tsp mixed spice
1⁄2 tsp ground ginger
230g light brown sugar
Finely grated zest of 1 orange
100g pistachios
260g carrots grated
3 medium free-range eggs, beaten well For the icing:
50g butter, softened
200g full-fat cream cheese
100g icing sugar
Method
Preheat the oven to 180°C/fan160°C/gas 4. Grease an 18cm loose-bottomed round cake tin and line the base with baking paper.
Sift the flour, baking powder and spices into a large bowl. Add the sugar, zest, pistachios and grated carrots, then stir until well combined. Stir in the beaten eggs and oil, then mix.
Pour into the prepared cake tin and bake in the oven for an hour or until a skewer comes out clean. Turn out on to a cooling rack and leave to cool completely before icing.
How to make the icing: 
Beat the butter in a large bowl with a hand mixer until really soft. Add the cream cheese and beat again until well mixed. Sift over the icing sugar, add the orange zest, then beat until smooth.
Store, covered, in the fridge until the cake is cool enough to ice.
How to plate the cake: 
Carefully cut the cake in half then spread half the icing between the cake layers and the other half on top. Decorate with chopped pistachios.