How to make Aberdeen restaurant 8848's Himalayan Chettinad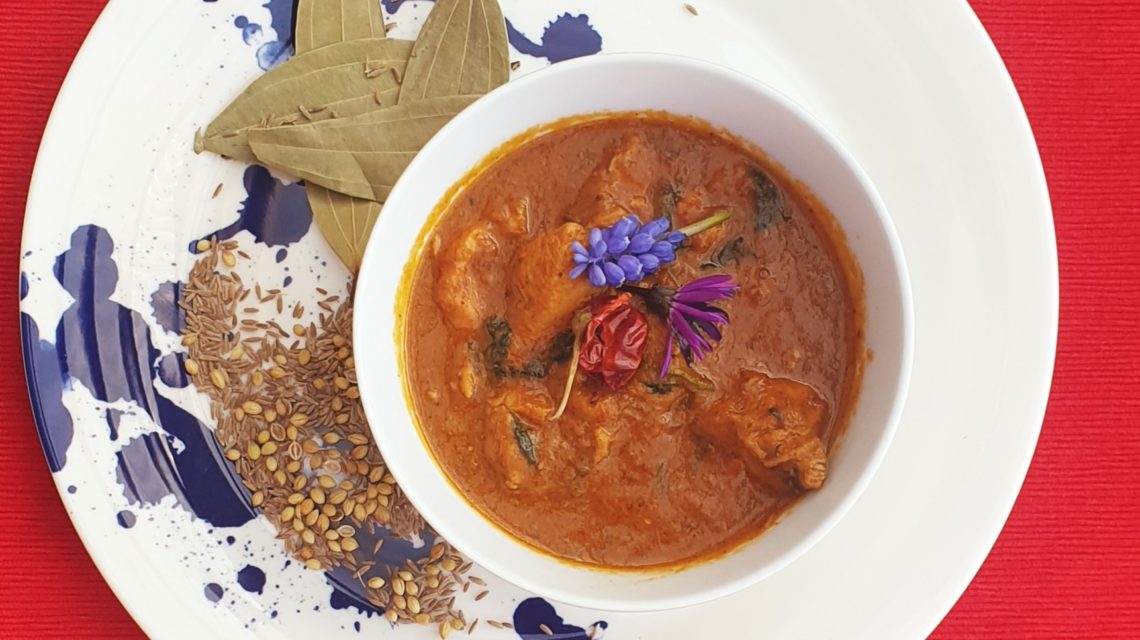 Follow the recipe below to recreate Aberdeen restaurant 8848's Himalayan Chettinad.
Ingredients:
4 onions (sliced)
Roasted grated coconut- 100 grams
Cinnamon stick – 2 inch cinnamon stick
Green Cardamom – 4 pieces
Star anise – 1 piece
Javentry – 1 piece
Cloves – 3 pieces
Bay leaves – 2
Fennel seed – 1 tea spoon
coriander seeds – 2 tbsp
Cumin seed – 1 tbsp
Whole black paper- 20 grams
Dry red chili- 20 grams
Curry leaf – 15 pieces
Cooking oil – 3 tbsp
Fenugreek seeds – ½ tea spoon
Salt to taste
Ginger and garlic paste – 2 tbsp
Turmeric powder – ½ tea spoon
Method:
Heat the oil in a low flame pan, add coriander seeds, fenugreek seeds, cumin seeds, cinnamon stick, bay leaf, cloves, black pepper, javentry, fennel seeds, dry red chili, curry leafs, cardamom and star anise.
Sauté until the ingredients release a nice aroma.
Add sliced onions, turmeric powder and ginger garlic paste. Cook until they turn dark brown.
Add roasted grated coconut and salt to taste.
Let it cool, add all ingredients to a blender jar and pour a bit of water.
Make a smooth paste of the spices.
You can make either vegetarian or non-vegetarian dishes using this flavoursome paste.