Trendy wine bar Grape & Grain makes quick impact on city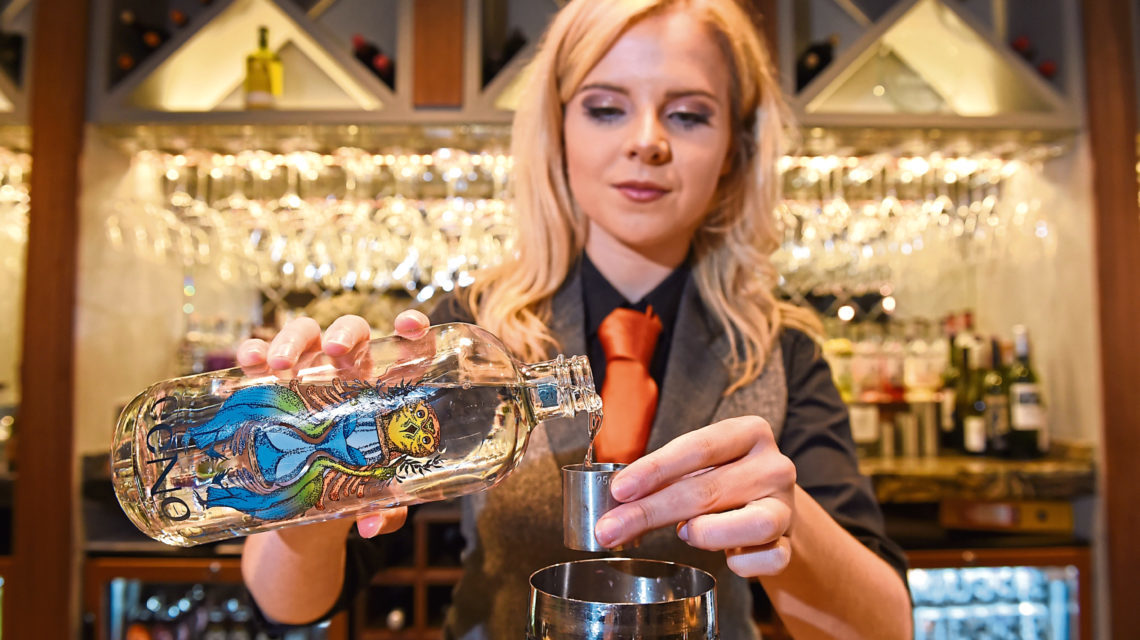 Since thundering on to the drinks scene in September last year, specialist wine bar Grape & Grain has been a hot topic in Aberdeen.
Opening discretely to the public, it was the mystery and secrecy of the lead-up to the bar's unveiling that lured Christy Whannel to want to work at the award-winning Thistle Street spot.
"No one even knew this place was opening up, it was super hush hush. As soon as I walked in for my interview and saw how beautiful the bar was I knew I just had to work here. It's stunning in here, I just love it," she said.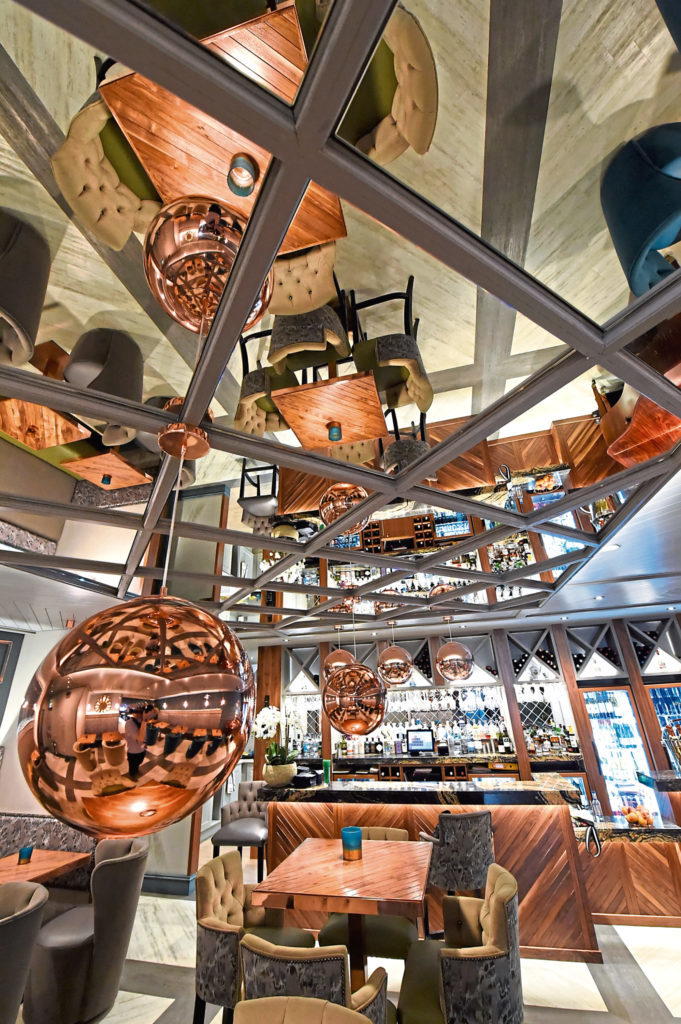 Moving to Aberdeen in 2015 from her home town of Livingston for her studies, the second-year Aberdeen University law student works part-time as a bartender at the specialist wine bar.
"I've worked in hospitality for a few years now working in bars and hotels.
"At Grape & Grain, we specialise in wine – we recently won an award for our wine offering, too. "There's a large wine selection that tends to change as we get new stock in every few months to keep it fresh. You'll find wines from Spain, Australia, France, American and heaps of others here."
An advocate for supporting local brands, Christy enjoys getting the chance to work with and showcase a number of homegrown offerings, learning more and more about the Scottish drinks scene.
She said: "Everything in here is pretty local. All of our gins are primarily Scottish, unless it's been recommend highly to us or our customers are looking for a certain gin.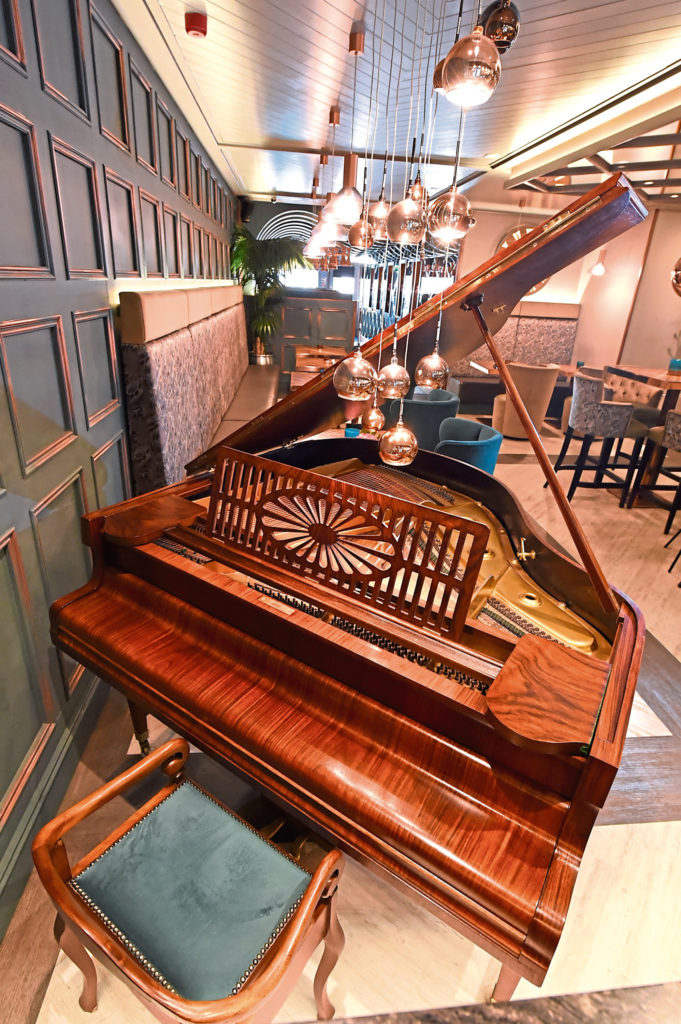 "We support as many local businesses as possible, but we also support a lot of Scottish brands too like Rock Rose and other Highlands and Islands gins. "There's a real provenance around our drinks selection with the gin and beer especially.
"We've supported Fierce Beer since the day we opened.
"Any time we get a new product in, we tend to get the chance to meet the distiller or the person behind the brand and we find out the best pairings, or how we can offer it a little differently to customers.
"Wine training is important here and we always get a sommelier in to introduce us to the new wines so we're 100% clued up."
With cocktails only available on the menu for special occasions, Christy's dedication to creating diverse drinks has been fundamental to the bar's bespoke offering.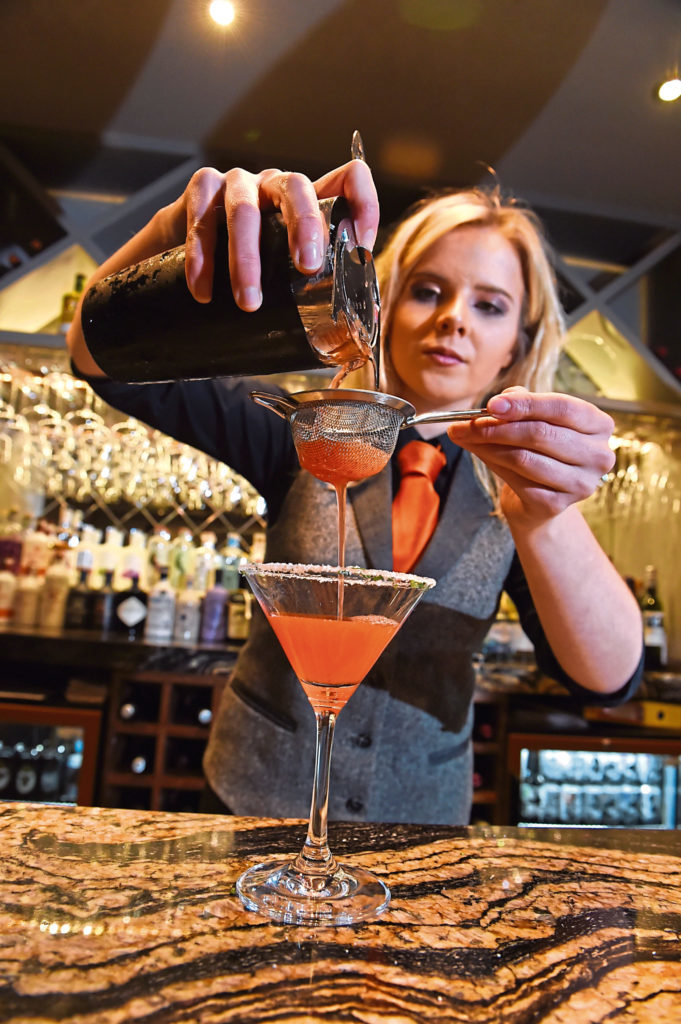 "We don't really have a set cocktail menu just because we've got a small team and a smaller bar. We want to ensure we get drinks to our customers as quickly as possible. That's why when we do put cocktails on the menu we put them on as specials.
"For example, for the Royal Wedding we had two special cocktails on, and if we have hen parties or big birthday bookings we'll sometimes create bespoke cocktails for them, personalising them as much as we can."
Broadening her skillset and incorporating the training she has received at Grape & Grain, Christy is determined to produce delicious drinks that not only excite the customers, but also include trends and seasonality.
She said:"I guess a lot of what we have on offer is down to what season it is and what's popular.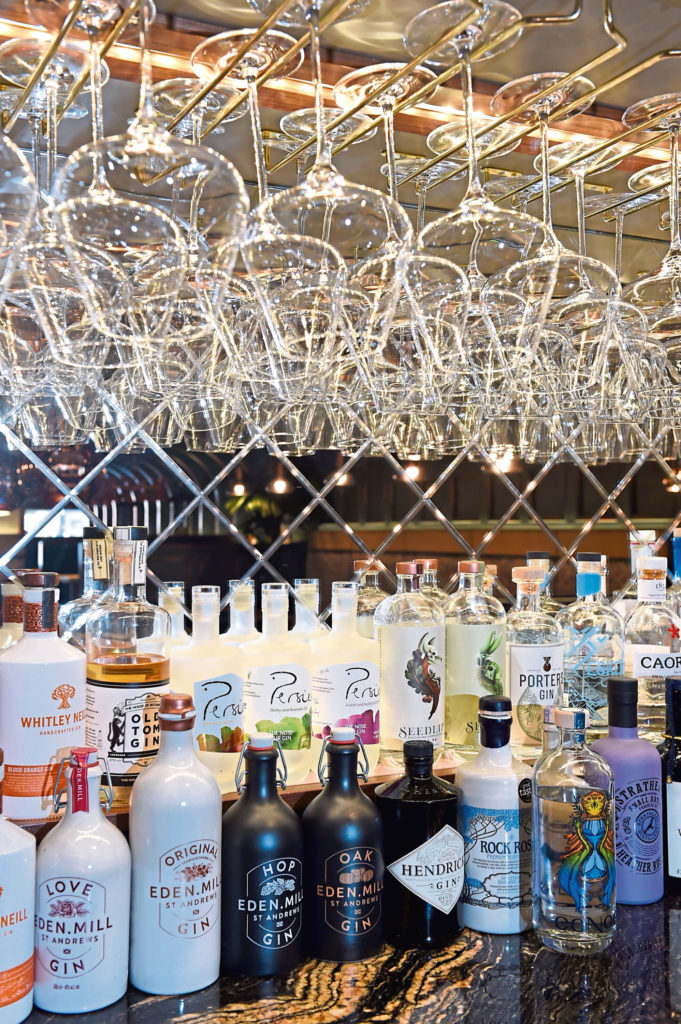 "We're planning on bringing out a shaken Shiraz cocktail with edible flowers in it. During summer no one really wants to have red wine and if they do it's usually in sangria, so this is our take on it.
"We get a new gin in every month, so we sometimes have that as a special cocktail, too.
"All together the bar is just an experience. It isn't like anywhere else in Aberdeen and it almost feels as if you're in another city. It's so unique.
"There's a real family feel here as it's a family business and there's a real sense of appreciation throughout.
"It's an experience to come here – and no two visits are the same."