Granite North Gin reflects the Aberdeenshire landscape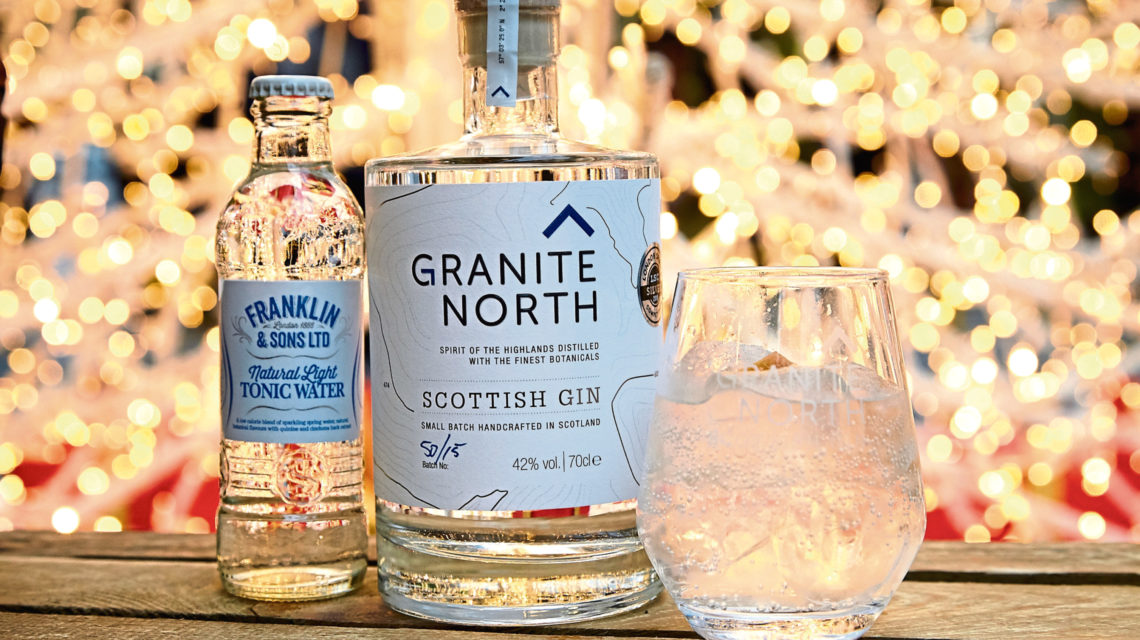 Kirstie Nisbet and her partner Sandy Matheson went on an adventure to create a gin which captures the spirit of Scottish mountains.
And some 80 plus test distillations later, the Aberdeen couple launched Granite North Gin in 2017.
Developed for north-east outdoors-lovers who enjoy a crisp gin and tonic, it seems only right that Sandy came up with the idea to set up a gin company while walking in the Scottish wilderness.
The gin brand's director Kirstie said: "We both love being outdoors – cycling, walking and adventuring are our things.
"Sandy actually came up with the idea of creating our own gin while walking through the Lairig Ghru in the Cairngorms on an overnight camping trip with friends. He was walking through an ancient fir tree forest and was inspired by the aromas of the grand fir trees."
With no experience in the drinks industry, Sandy spent two years in his Aberdeen flat teaching himself the art of distilling and learning how different botanicals work together.
The company was founded in 2015, but it wasn't until 2017 the first batch was released.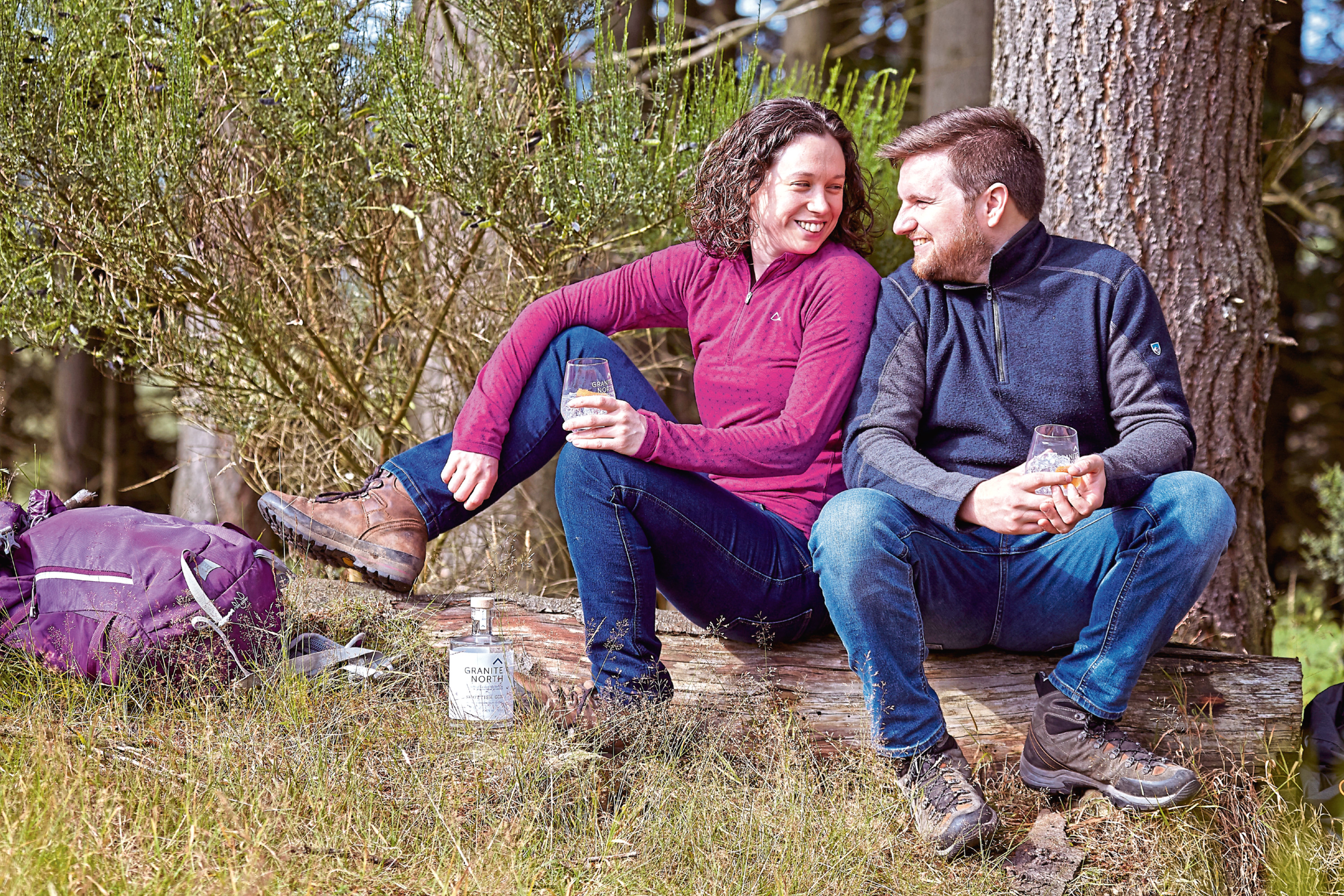 Kirstie said: "Sandy trained and still works as a mechanical engineer and I'm originally a doctor in emergency medicine. But at the start of this year I left my full-time post to concentrate on Granite North. I only do the odd shift in A&E for my adrenaline fix.
"We both worked long hours in our other careers so we wanted to start our own company for a better work/life balance. We used our savings – with a little help from the bank of mum and dad – to set up Granite North Gin.
"We wanted to create a gin which was smooth enough to be enjoyed straight and one that we both liked."
Taking its name from the rock so closely associated with Aberdeen, the north-east was also the inspiration behind their label.
Kirstie said: "The contours on the label are based on the Cairngorms and the blue arrows point north and the smaller one in the 'G' points towards Aberdeen."
Since the couple wanted to capture the beauty of Scotland in their gin's taste, they distil grand fir needles they forage from the Cairngorms.
They also wanted it to be quite juniper-forward.
She added: "The fir needles gives the gin an earthy and woody flavour and makes you reminiscent of walks in the Scottish hills.
"For gin to be gin, it must contain juniper as one of the main ingredients – and we use a lot of it.
"However, since juniper can be quite bitter, we balance it with fresh grapefruit and lemon to add a little citrusy sweetness.
"We also use grand fir and a few other botanicals to achieve the desired taste.
"And since Granite North is a London dry gin, nothing except the purest Cairngorm water is added once it comes off the still."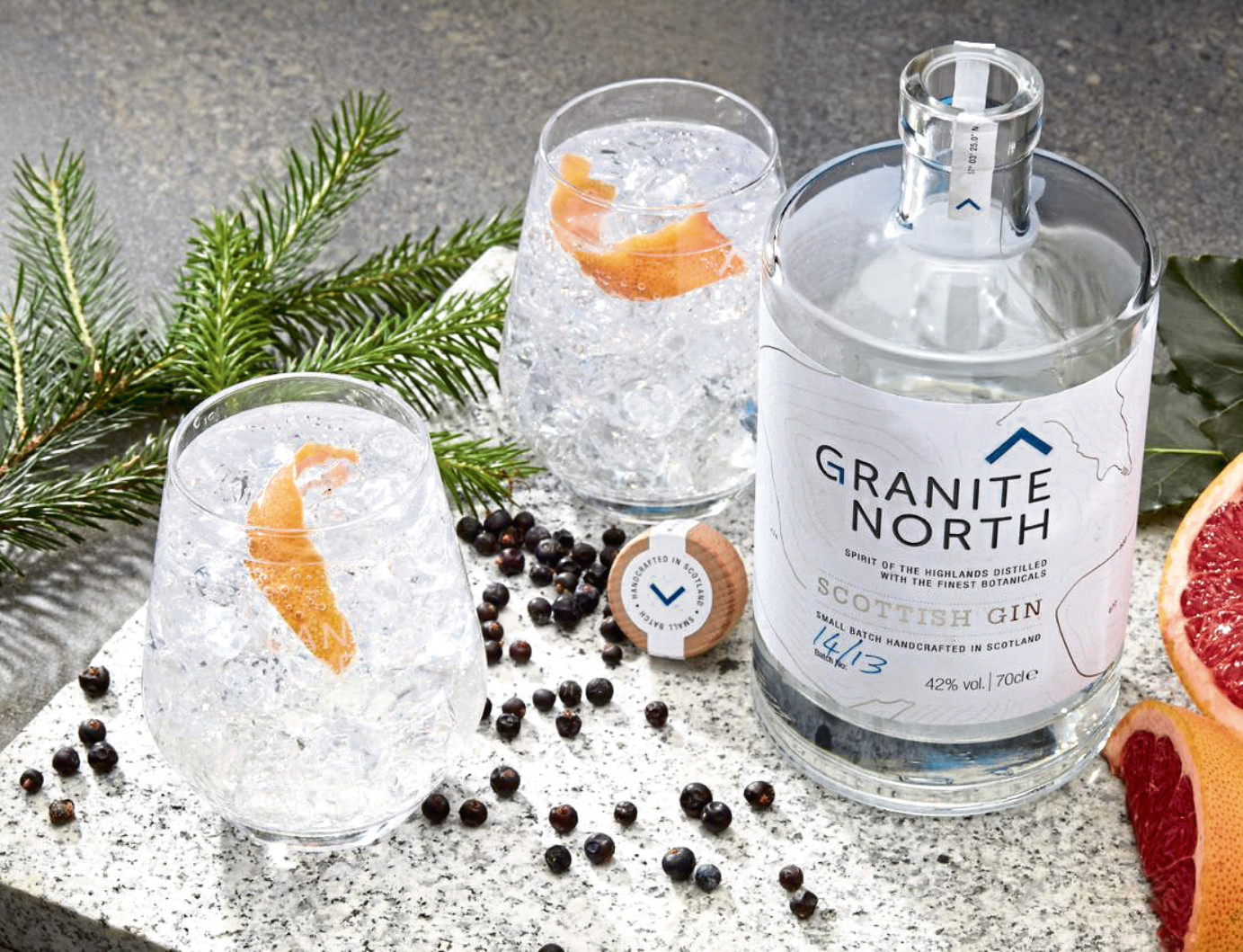 Sandy and Kirstie's goal is to bring the whole distillation process under one roof.
Kirstie said: "We cuckoo distil, which means we take our recipe and rent another distillery still for the day. At the moment, we work with Persie Distillery in Perthshire to distil our gin.
"We use a hybrid reflux column still. It's a traditional copper pot-style of gin with a modern reflux column. This creates a very smooth, creamy gin.
"Granite North is a single shot style – we add just enough ingredients for one batch.
"The gin comes off the still at 85% ABV so we let it rest for a couple of weeks before adding the Cairngorm water.
"We then transport it back home and bottle and distribute the gin from Aberdeen.
"We are in the final stages of finalising the plans for our own distillery."
Available in four different sizes, the gin can be bought in a range of north-east shops, including Aberdeen Whisky Shop and Hammerton Stores. Granite North Gin can also be enjoyed in the likes of Cafe Boheme, Grape and Grain as well as The Craftsman Company.
The brand is also hosting a festive pop-up bar and shop in Bon Accord until Christmas Eve.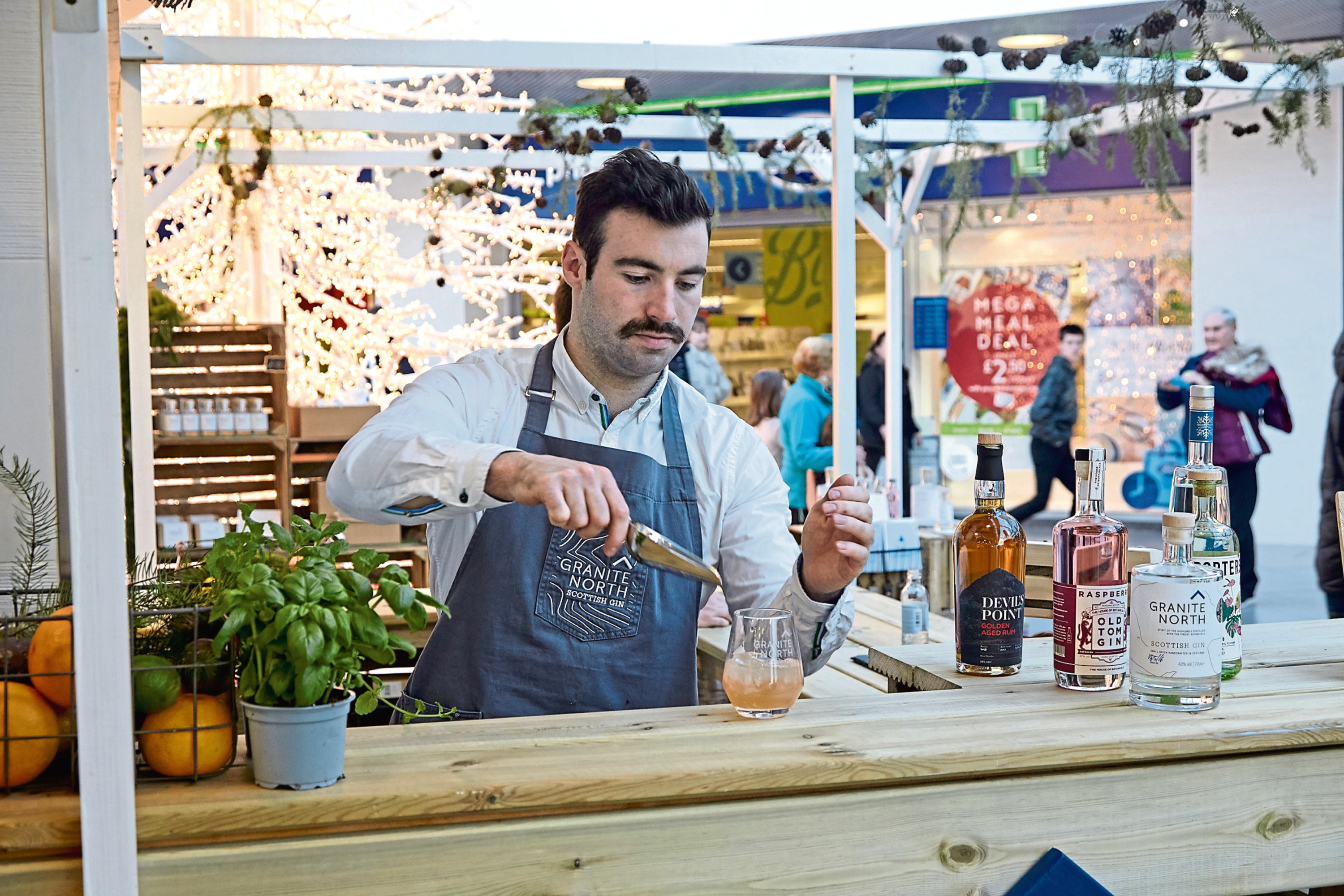 It will be open daily and is located on the upper level between Pret a Manger and Boots.
She said: "In addition to our bottles, we also sell a selection of gift boxes, gin glasses and our newly launched gin chocolates.
"We also have a variety of non gin-related gifts which include candles from West Candle Company, Christmas cards from Sarah Leask Studios, hand-made keyrings from Buck and Hide and dried garnishes from the Zest Co.
"We believe it's important to support fellow small business owners, so all the products in our shop are made by hand by small companies who have a similar ethos to us."
The gin-loving duo will also serve a range of tasty cocktails and classic gin and tonics at the pop-up.
"The north-east has some great drink producers, so we will also have House of Botanicals' Raspberry Gin and Porters Tropical Gin on offer to try too.
"In terms of other drinks, we have rum from Deeside Distillery and Aberdeen's Fierce Beer."
Visit granitenorthgin.com for more information and to shop