GlenDronach Distillery has been making sherried malt whiskies in Aberdeenshire for almost 200 years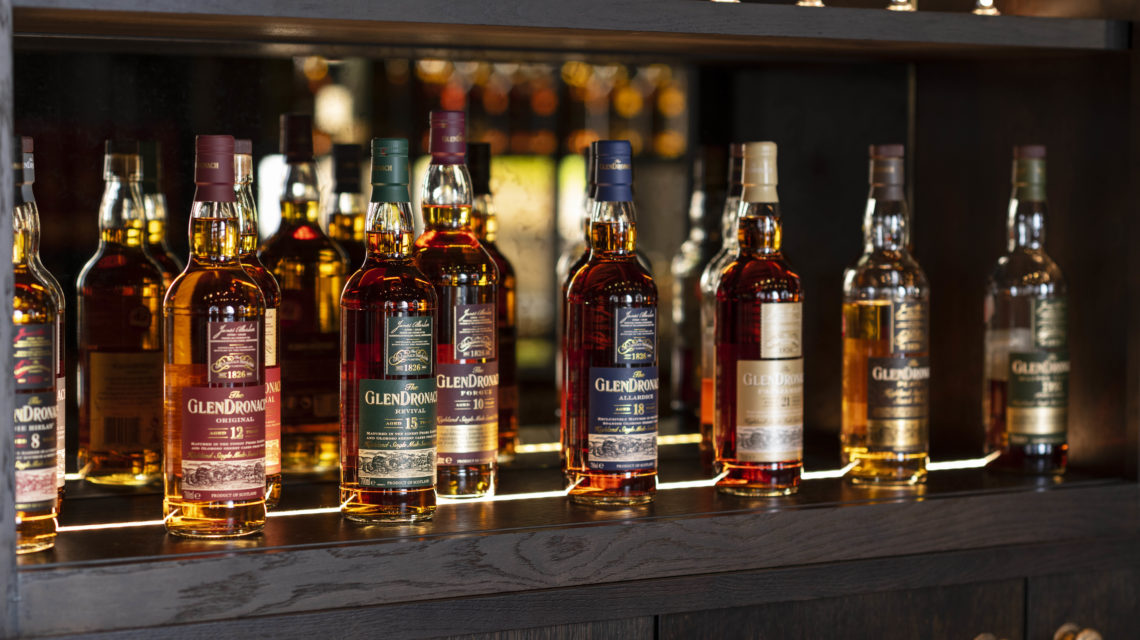 Nestled in the valley of Forgue by Huntly, GlenDronach has been making richly sherried malt whiskies for almost two centuries.
Founded in 1826, the Aberdeenshire distillery is named after the source of its water – the Dronac burn within the distillery grounds.
GlenDronach was one of the first licensed distilleries and has a history of great owners, including the founder James Allardice, Walter Scott and Captain Charles Grant – the founder of Glenfiddich Distillery. GlenDronach, which employs 15 staff and has two wash stills and two spirit stills, is now owned by Brown-Forman Corporation which also owns BenRiach and Glenglassaugh.
Now, the firm employs talented Stewart Buchanan as its brand ambassador to spread the word of one of the oldest Scottish distilleries.
Stewart – brother of Scottish wildlife cameraman and presenter Gordon Buchanan – is well-known in the Scotch industry, especially for his role in resurrecting BenRiach distillery in 2004.
Stewart also helped to bring GlenDronach distillery back to life in 2008 and resurrected Aberdeenshire distillery Glenglassaugh in 2013.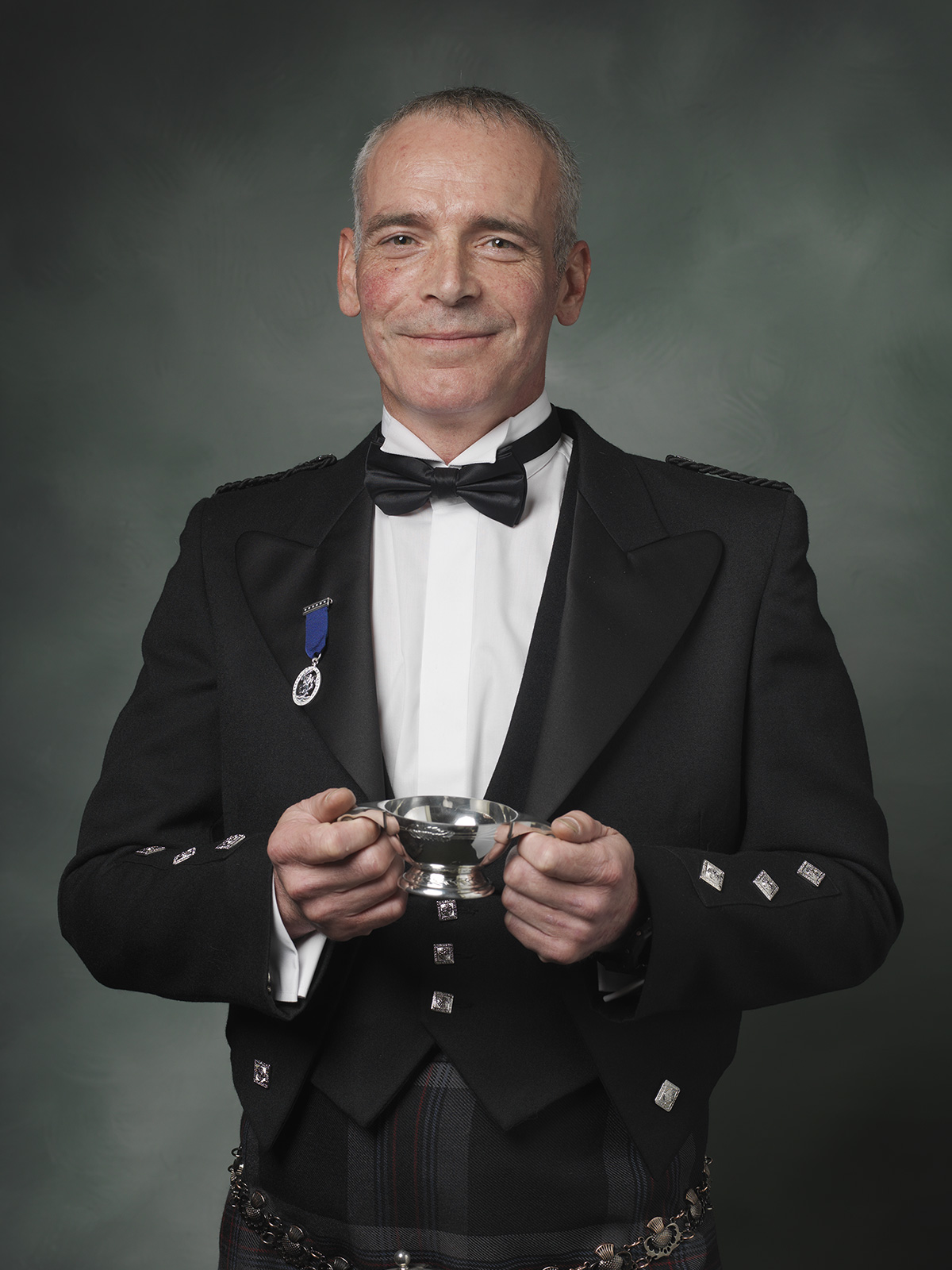 Last year he was recognised for his efforts by being named a Keeper of the Quaich, one of the most prestigious accolades in the Scotch whisky industry.
Even though Stewart has mainly worked in production, he now hosts a range of tasting and training events.
"I was attending more and more events and I've ended up just staying on the road since 2012," he said.
"That's when I became a brand ambassador for BenRiach and GlenDronach Distillery."
Nowadays, Stewart spends a lot of time travelling the world and hosting tasting events and more informal whisky dinners.
He said: "I travel across the world, from South Africa, New Zealand and all throughout Asia to Eastern Europe and the USA.
"It's a really good mixture of events I attend across the course of the year. It's a busy time just now leading up to Christmas because some of the biggest events are currently happening in Europe, such as Whisky Live Paris and Whisky Show in London.
"I host either formal tastings or fantastic whisky paired dinners, which are becoming increasingly popular. I think some people may be intimidated by a very formal tasting scenario, whereas when it's a whisky dinner everyone is more relaxed because it's all about enjoying the evening and whisky is just a part of that night."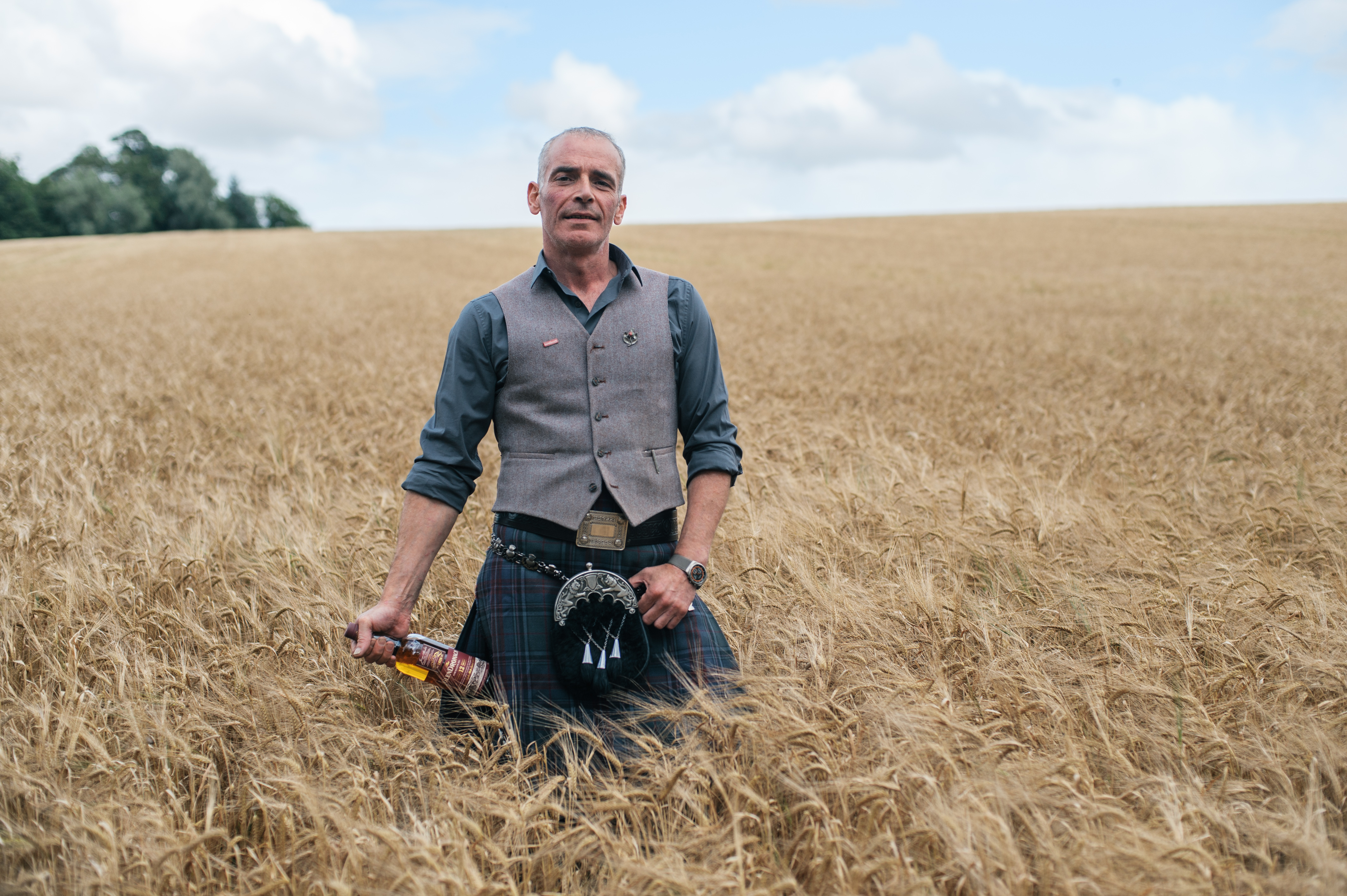 While he enjoys travelling the world and sampling limited edition whiskies, what Stewart likes most about his job is the people he meets.
He said: "People always think I'll say I enjoy travelling the most, but actually it's the people I get to meet. In this role you obviously need to love whisky and travelling, but first and foremost you need to like people because you're with people all the time. And that's what I really love. I like meeting people from all avenues of life and from all across the world.
"I always say I don't speak any other language apart from English, but even whisky itself is a shared language which we can all enjoy together."
When he meets whisky-lovers, Stewart always says the rich history of GlenDronach truly encapsulates Aberdeenshire in a glass.
He said: "When it comes to the regionality of whiskies, GlenDronach is one of the biggest and richest old-school sherry cask whiskies that is available on the market. And for me that just expresses the lovely Aberdeenshire countryside and its agricultural history."
Stewart is proud of the core range of whiskies GlenDronach offers.
He added: "There's a nice progression of ages and flavours in the core range. But even across that small range, our master blender Rachel Barrie is using two different sets of casks – sherry butts and Pedro Ximenez puncheon – and brings them together across the range."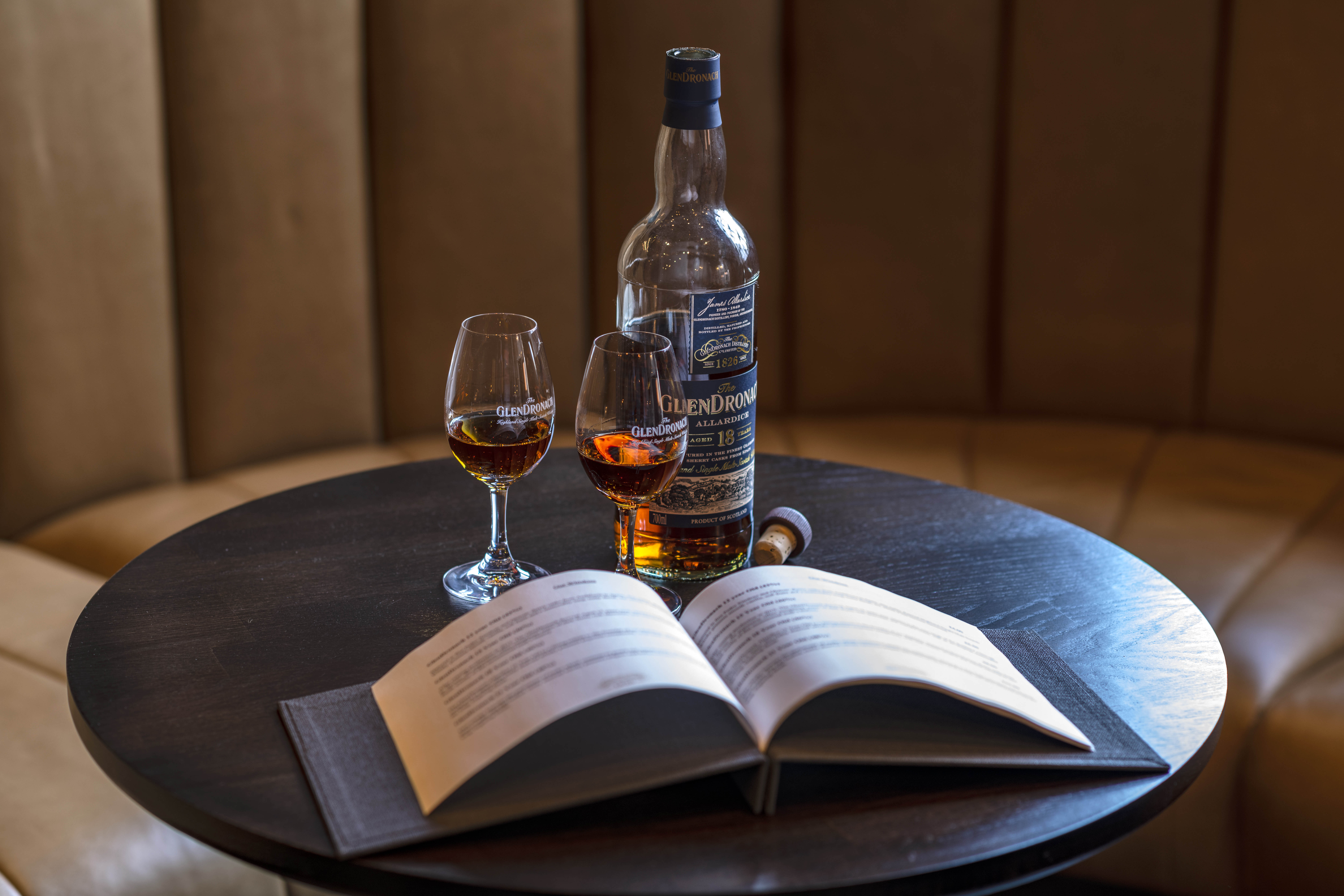 Stewart said the GlenDronach 12 Year Old can be enjoyed by anyone.
"It's one of the sweeter of the expressions and it has got a lot of Mediterranean fruits and lovely chocolatey orange notes. I know a lot of people who blame GlenDronach 12 Year Old for being their start of the whisky experience. Once you taste the 12 Year Old, there's no going back!"
While the youngest whisky from GlenDronach's core range is quite sweet, Stewart said the 15 Year Old is all about elegance and sophistication.
He said: "The 15 Year Old is a bit more elegant in a way. You really want the whisky to taste like it's getting older and older.
"It's a fantastic balance between that Aberdeenshire Highland style, which is robust, spicy, dark and deep, and the elegant element of sherry cask maturation.
"The 15 Year Old has a sweet start, then there's a lovely spice in the middle and it has a long, long finish. Each sip in itself is very different when you go back to it."
Stewart said there aren't many whiskies like GlenDronach 18 Year Old – which was named after the distillery's founder Allardice – available on the market.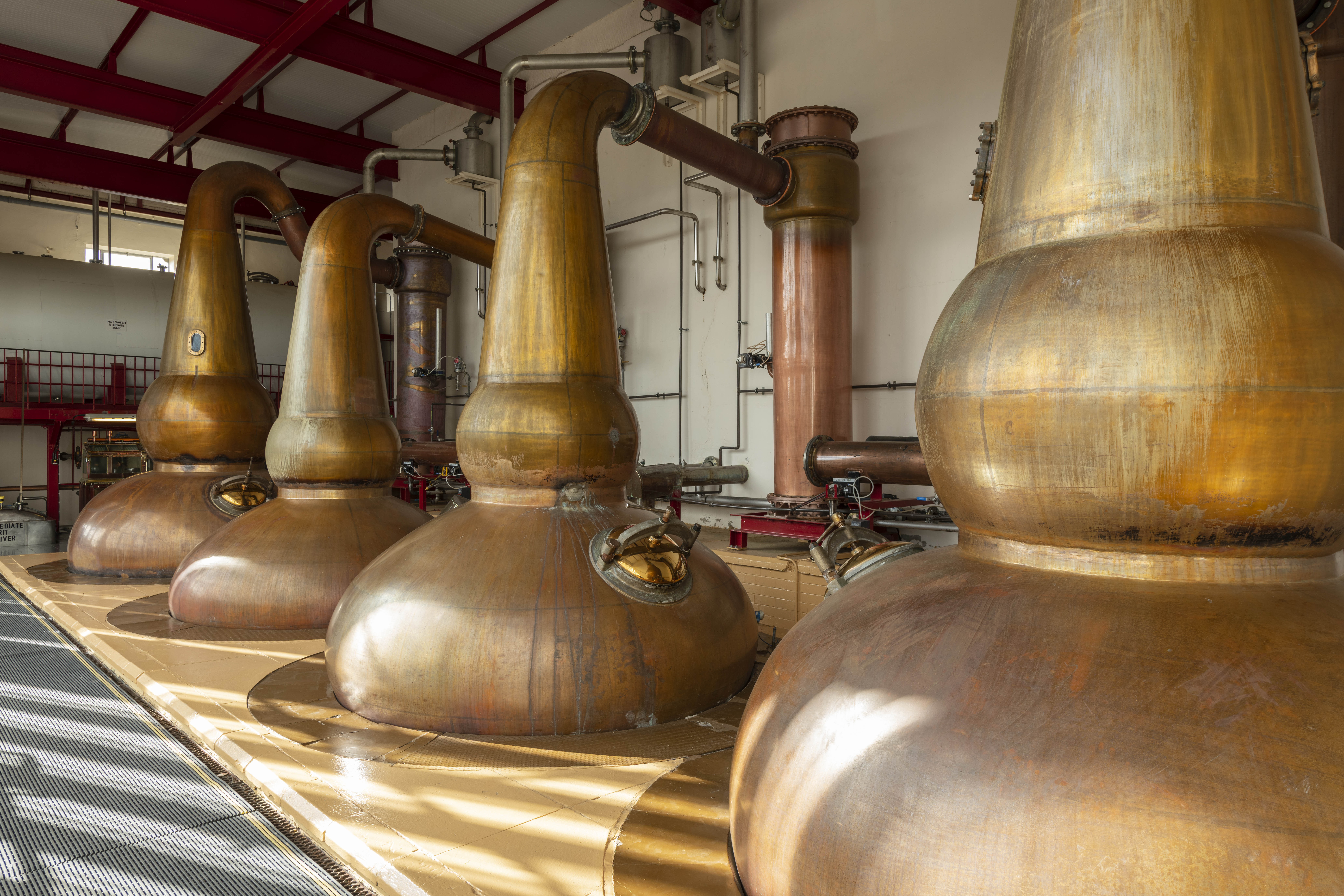 He said: "The 18 Year Old was matured completely in Oloroso sherry cask. Not many places are using this style of barrels anymore. It takes the flavours and it dries them out even darker. We sometimes say the 18 Year Old is the dark espresso of the core range. There's almost a pepper element to it.
"I would say this is a late-night sipper. I wouldn't want to rush that whisky. You should savour it because even in the course of the hour you're drinking it, it'll change the flavour a bit and you'll taste different flavours coming through. It's a nice, slow, winter sipping dram."
And the last whisky from the distillery's core range – the 21 Year Old – is even stronger and darker.
Stewart said: "Its strength also brings out a bit more spice which evaporates off your tongue. It's more plummy and maybe a little bit drier too.
"Even though this whisky is darker, it's naturally coloured. The 21 Year Old is another whisky from the core range you don't want to rush."
GlenDronach distillery also has a fantastic range of limited edition releases.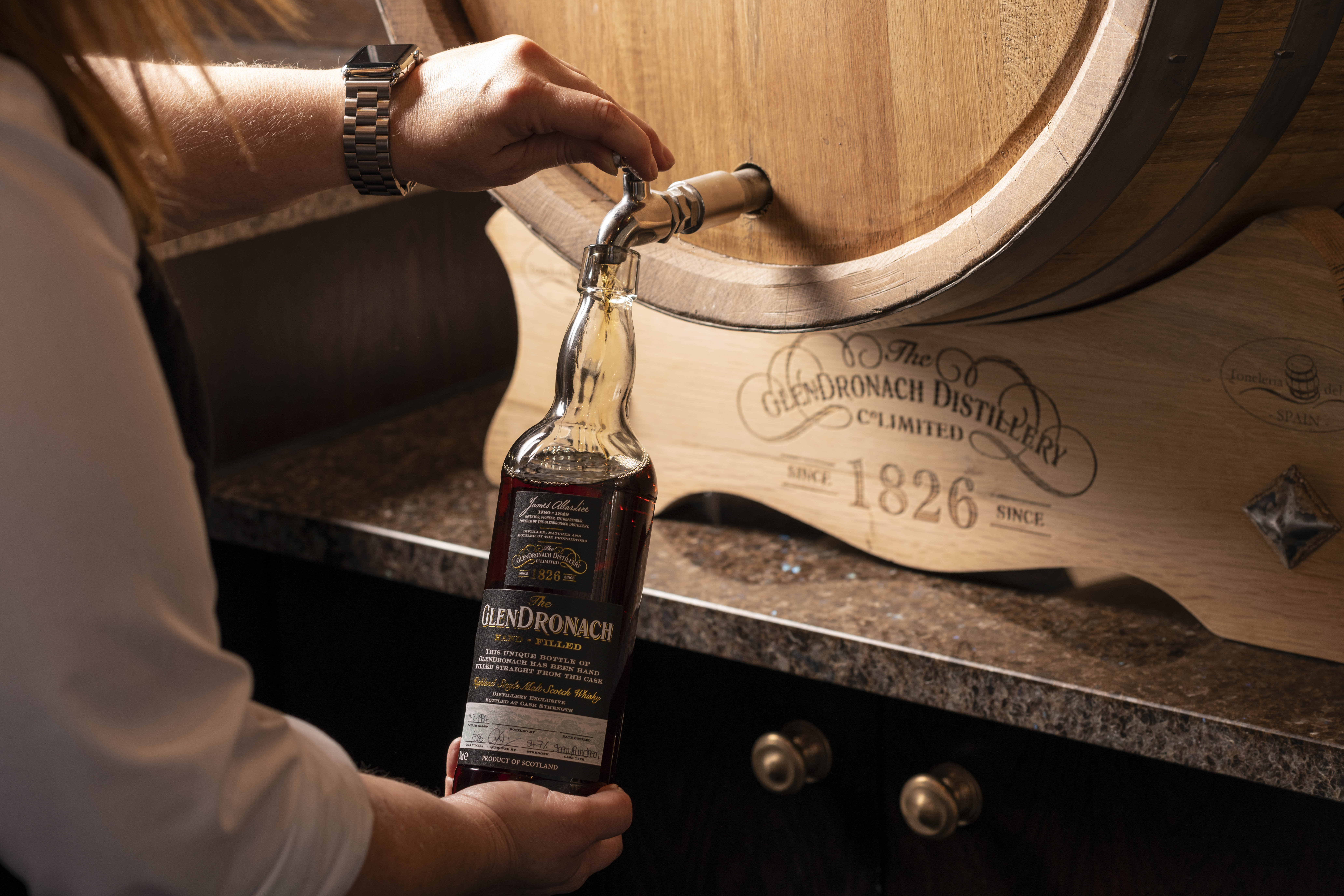 Stewart said: "Our master blender always monitors the maturation process and when she finds something that's very unique in one barrel, she'll keep an eye on it and nurtures it. And by the end of the year there may be 20 barrels with some unique characters that we put out as single-cask ranges."
While it would be impossible to pick just one whisky to recommend to our readers, Stewart said he personally had a sweeter tooth so he particularly enjoys drinking GlenDronach 12 to 15 year olds.
He said: "I'm positive there's a whisky for everybody out there because the whisky industry in Scotland is booming. There are new distilleries opening up and some that have been shut for many, many years are reopening. It's a very exciting time for the industry."
GlenDronach whiskies can be purchaed online and in key whisky bars and drinks retailers including Aberdeen Whisky Shop and Freedom An' Whisky Lounge at Sandman Signature Aberdeen Hotel.
If you wish to sample the whiskies before you buy them, you can attend one of the distillery's popular tours.
Visit glendronachdistillery.com for more information