Glen Garioch – Scotland's most easterly distillery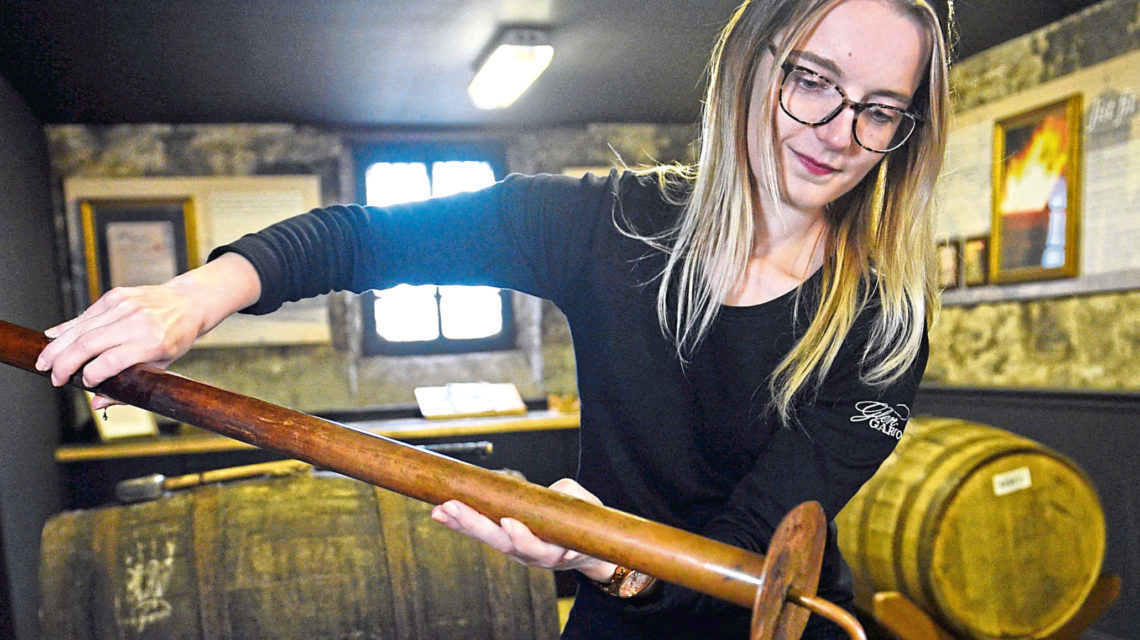 It was working in a whisky distillery one summer that inspired Fiona Marshall to U-turn her career away from music and teaching, plunging instead into the exciting world of the spirits industry.
Having studied at university to become a music teacher, Fiona is now assistant visitor centre manager at one of the smallest and the most easterly whisky distilleries in Scotland, Glen Garioch.
"The distillery is the oldest and we're the furthest east in Scotland," she says. "We have the climate of the east coast, so slightly warmer than the west, which is why this area is known for growing barley. Garioch means granary or grain store, so Glen Garioch is 'valley of the granary'. That's why the distillery is here."
Arriving at Glen Garioch last April, Fiona's job is a varied one and working at a distillery that produces two core range products and various small batch releases can prove busy for the small team of 13.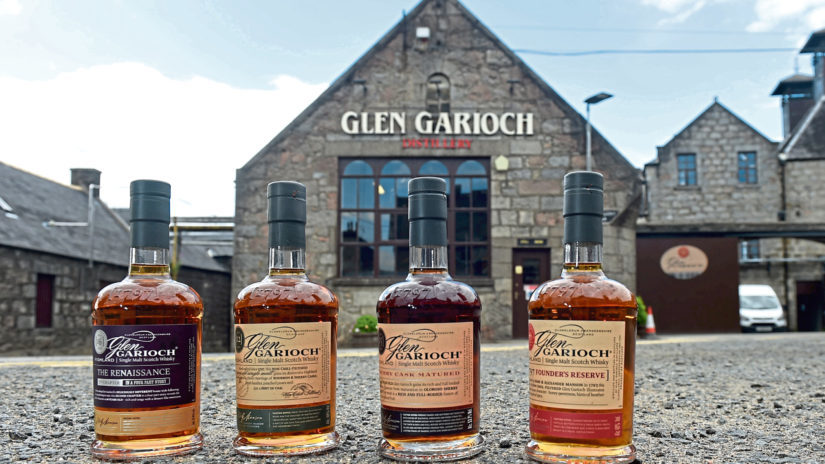 "There are six men in production, Kenny Grant distillery manager, and six of us that work in the visitor centre," she explains. "We always produce our Founder's Reserve and the 12-year-old, but everything else is usually small-batch.
"Just now, we've got five fully-packaged whiskies ready to buy and three distillery exclusives. Out of the three, guests can hand-fill their own bottles with a copper valinch, like they would back in the day, with whisky from two of the casks. They're both old-style Glen Garioch whiskies, which are peated. We've got a 1985 sherry cask and a 1978 bourbon cask one too – it's going to be 40 years old this October."
The whisky firm which specialises in small-batch releases is a rare find for those lucky enough to come across it in the heart of Oldmeldrum.
Launched in 1797, the company has traded hands a number of times and is currently owned by the third-largest drinks company in the world, Beam Suntory, but as Fiona says, it's the "small distillery feel" that makes Glen Garioch feel like home.
"I'm a local quine from Huntly and I suppose it's the Scottish culture that really drew me in here," she says. "I like the charm of it being a smaller distillery. It's got a great history, and the granite buildings and the stills are amazing.
"It's absolutely beautiful here.
"Someone's dad was a still man or someone's granda was the mash man – and it's all the stories that get passed down that I love. There are some funny tales from back in the day, and there are still funny stories that happen now, but I think it's because I'm a local girl that I love it here so much."
Fiona now spends her days welcoming tourists and locals alike into the distillery. It was the addition of the visitor centre and tours that increased Glen Garioch's footfall dramatically.
"We're not in the supermarkets so we're not always the most-known whisky," she admits. "I think when people get to come to the brand home and experience Garioch and the distillery, it's really special. The distillery is a wee hidden gem in the town and they get to really connect with the brand when they come here.
"I love engaging with customers and recommending where to go in Scotland. Some visitors get so excited about the fact that they can draw their own whisky from the cask and it's great to see so many people have such a memorable experience.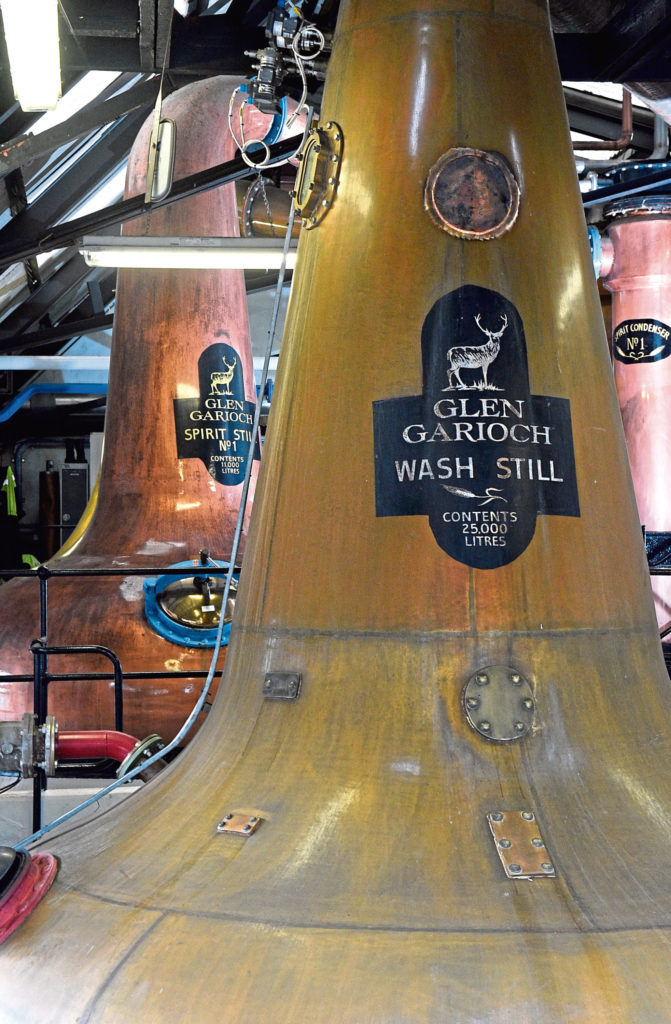 "I work front of house, obviously, but I also do some behind-the-scenes training with the team and day-to-day running too. The distillery is super busy now so it's really good to see."
There's one tour Fiona is most proud of – The Legends of Garioch experience she has helped develop into an award-winning tourism experience.
"The Legends of the Garioch is our newest tour and actually won Best Food & Drink Tourism Experience at the North East Food & Drink Awards this year," she says. "We developed it and launched it in October last year, and it's all about the food and drink scene here in Aberdeenshrie.
"We work really closely with other local producers and it's great to see so many of them get involved. Meldrum House has created a bespoke lunch for the experience, incorporating products from JG Ross, Presly and Co the butcher, Dean's, Barra Bronzes, Barra Berries, Sutherlands of Portsoy, Mossie's Pork, Mackie's and Deeside Water. It's a stunning menu and there's a big surprise with it. I can't say too much, as it's definitely worth experiencing.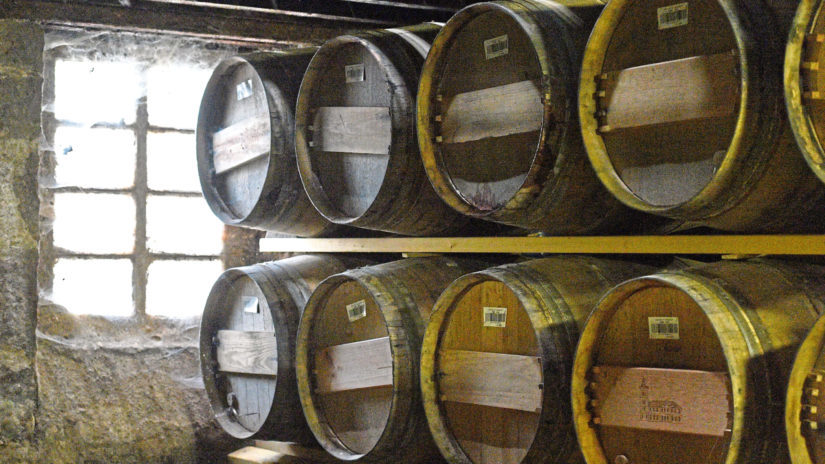 "We recently launched a single-cask, 2011 virgin-oak-cask whisky. We had one that we sold a while back and it was hugely popular, but this time, we've hand-filled the bottles ourselves and each one is signed by Kenny Grant, the distillery manager, so it's very    special – there are only around 250 bottles of it. It's called the Legends Dram as it goes with the experience."
Although she's surrounded by an incredible whisky collection every day, it's the heritage and the fact the brand is so local to her that has inspired Fiona the most in her job.
"I've been working in whisky since 2011 so it's been a fast seven years," she says. "I love my job. I've really enjoyed developing the Legends Experience here and because I'm from this region, I feel a sense of home and I'm really proud of it. It's a great community feel. The fact we can showcase local producers who are also so close to my home is brilliant. There's a huge focus on food and whisky pairings here and it all marries in so well."