Food at home: Get your curry fix thanks to So…Aberdeen and Food Done Wright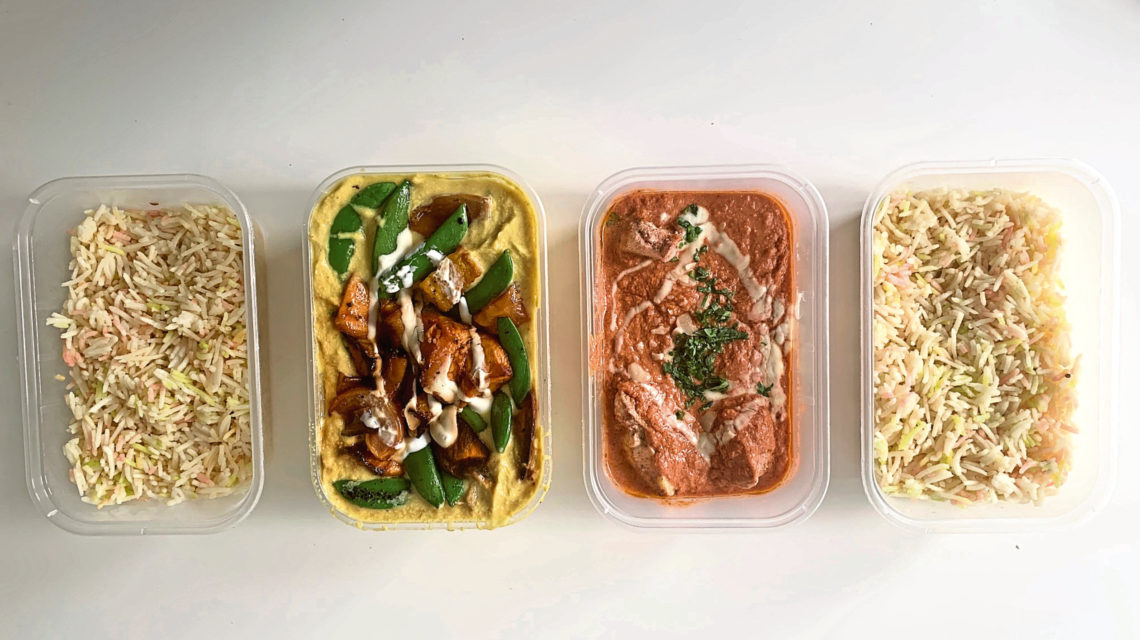 The weekend and tucking into a tasty curry just seem to go hand-in-hand. Am I right?
Especially after a busy week of juggling work at home – while trying to entertain an always on the go four-year-old, might I add. My brain and culinary skills were in need of much-needed break as of 5pm on Friday.
And after weeks of lockdown, I had predicted that's exactly how I'd be feeling so I had pre-ordered a hassle-free curry from So…Aberdeen.
The Union Street eatery recently reopened to offer a takeaway service after it was forced to closed due to government restrictions.
Since opening its doors once again, So… announced it has also teamed up with local chef Calum Wright – who runs Food Done Wright – to offer curry nights to north-east communities.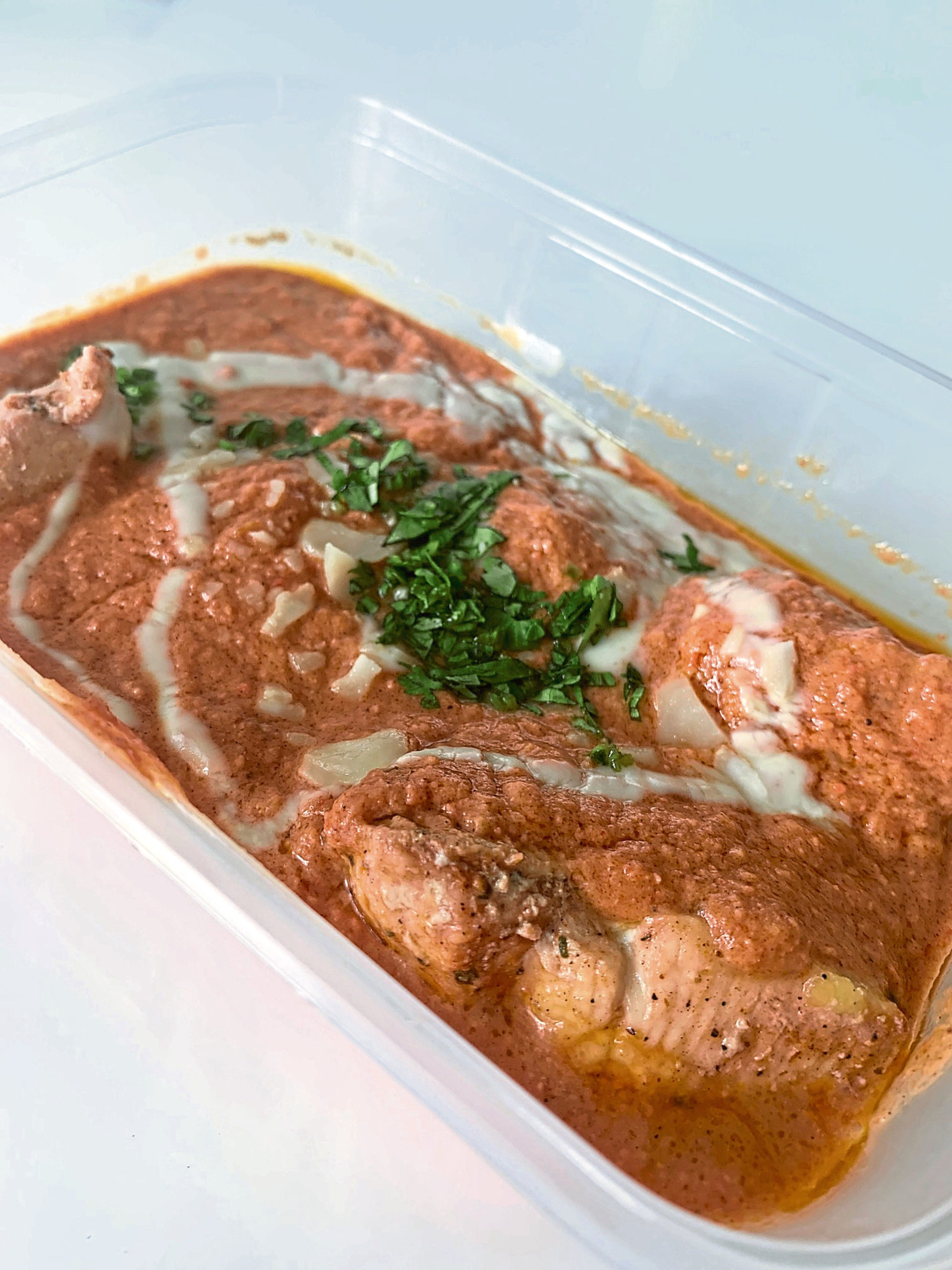 Delivering to various locations across the north-east, hungry curry-lovers are able to order and collect dishes from So… at specific collection points within communities on Fridays and Saturdays.
On the menu were two meal deals; two dishes for £25 or four for £40. I took to So's social media to find out what dishes were on offer. Chicken korma, chicken tikka masala or squash, sweet potato and sugar snap peas in korma or tikka masala sauce were available to order.
Opting for the £25 deal, all I had to do was email my selections to So… by Wednesday, ahead of receiving my curry on Friday.
Once I'd emailed my choices to So… I then received a text message with a payment link.
After clicking the secure link I entered my card details and within a few seconds it was all confirmed.
The Food
Although there were only three dishes to choose from off the menu, So… and Food Done Wright had cleverly chosen to offer the most commonly ordered curries – chicken korma and chicken tikka masala.
My boyfriend – who loves a little spice – opted for the chicken tikka masala. Meanwhile, I decided to go for the delicious-sounding combination of squash, sweet potato and sugar snap peas with korma sauce.
What I'd call curry essentials, all dishes came with pilau rice, naan bread and an onion bhaji. Wonderful. Although mango chutney would have been the cherry on top for me.
The curries came in clear plastic boxes, with the naan and bhajis in paper bags. These were packaged neatly into a branded recyclable paper bag along with reheating instructions.
The step-by-step instructions were clear and easy to follow.
Both the naan and bhajis needed reheating for 15 minutes, while the curries only needed a blast in the microwave for a few minutes. Simple.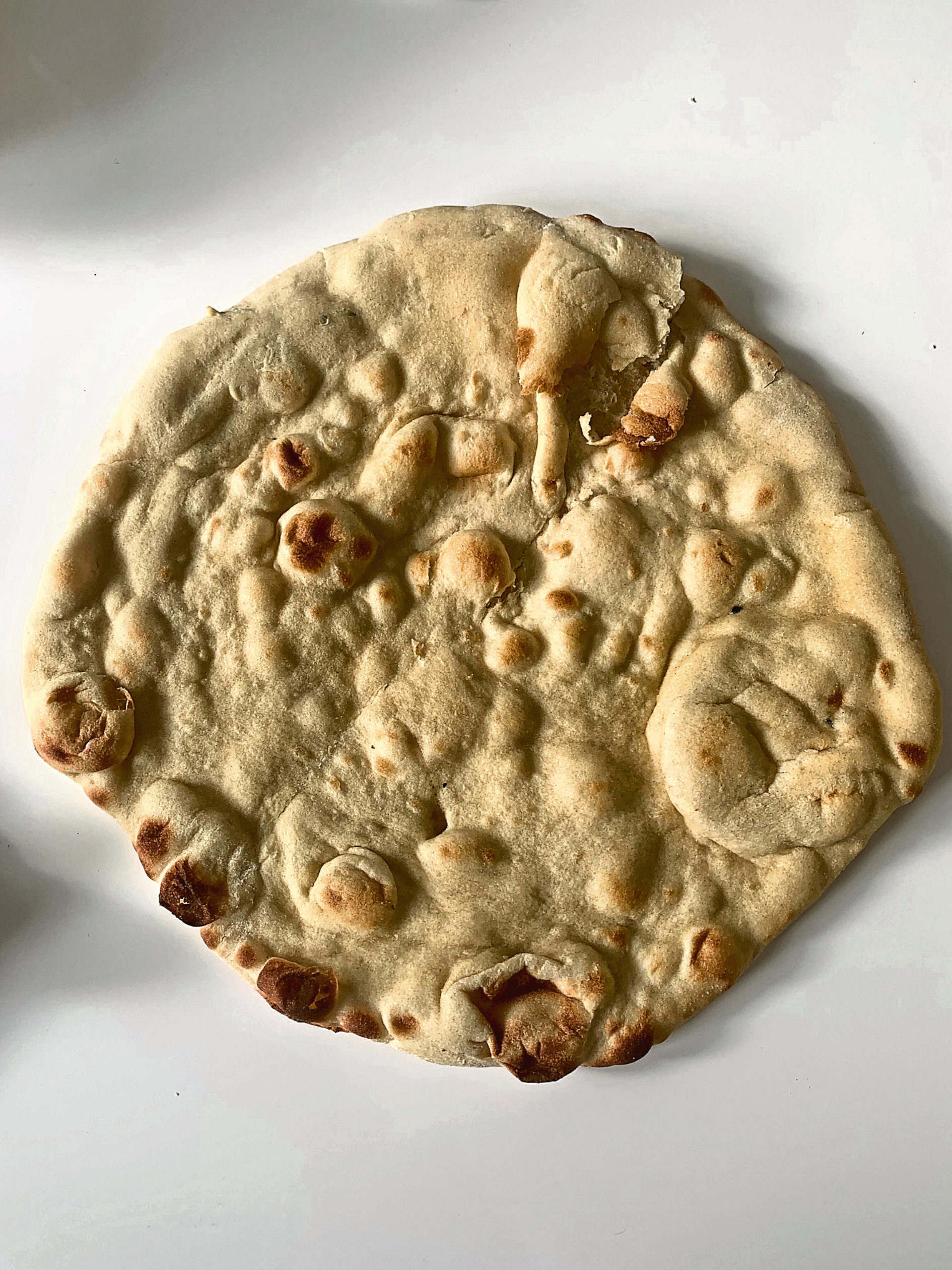 Bursting with colour, the veggie curry offered an eye-catching array of colour with greens, oranges and yellows.
The dish certainly looked the part and the combination of vegetables meant it tasted great too.
Chunks of soft sweet potato and butternut squash were scattered throughout the bright yellow sauce, and the one-of-a-kind flavours of both vegetables swirled around in my mouth, complementing each other perfectly.
Adding to the sweetness of the dish was the sugar snap peas which offered a different, ever so slight crunch, texture.
Each of the veggies tasted utterly delicious with the perfectly thick korma sauce which was buttery and creamy. It would be a good choice for anyone who doesn't like it hot.
I lapped up the curry with plenty of oohs and ahs, tucking into the fluffy pilau rice too.
The plain naan, which was a generous size, was ideal for dipping into the korma and scooping it all up.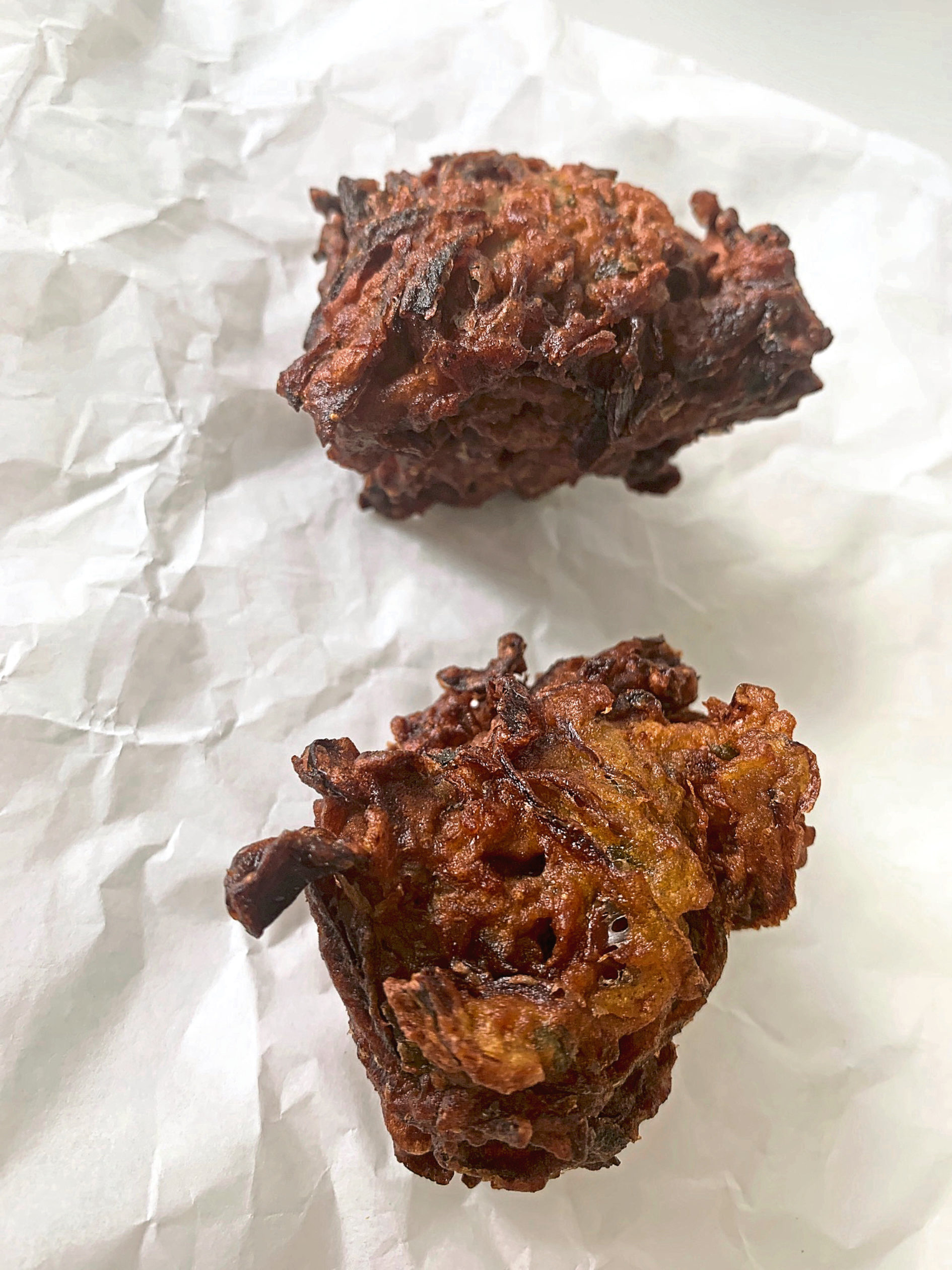 Across my dining table I didn't heard a peep from my other half who was too busy hoovering up his chicken tikka masala.
Succulent and juicy, generous-sized chicken chunks were covered in the red tikka masala sauce.
The meat tore apart easily and there was plenty of it.
But the stand-out was most definitely the sauce itself. Slightly spicy, the tikka masala boasted a rich tomato flavour which warmed the tongue and was very moreish. The deep red colouring was inviting and attractive at the same time.
On the side, the bhajis were crisp on the outside and the onions inside gave a pungent aftertaste and had a spicy kick.
At the bottom of the bag So… had also popped in a couple of tasty home bakes made by Bakery Lane.
A nice wee touch, I thought.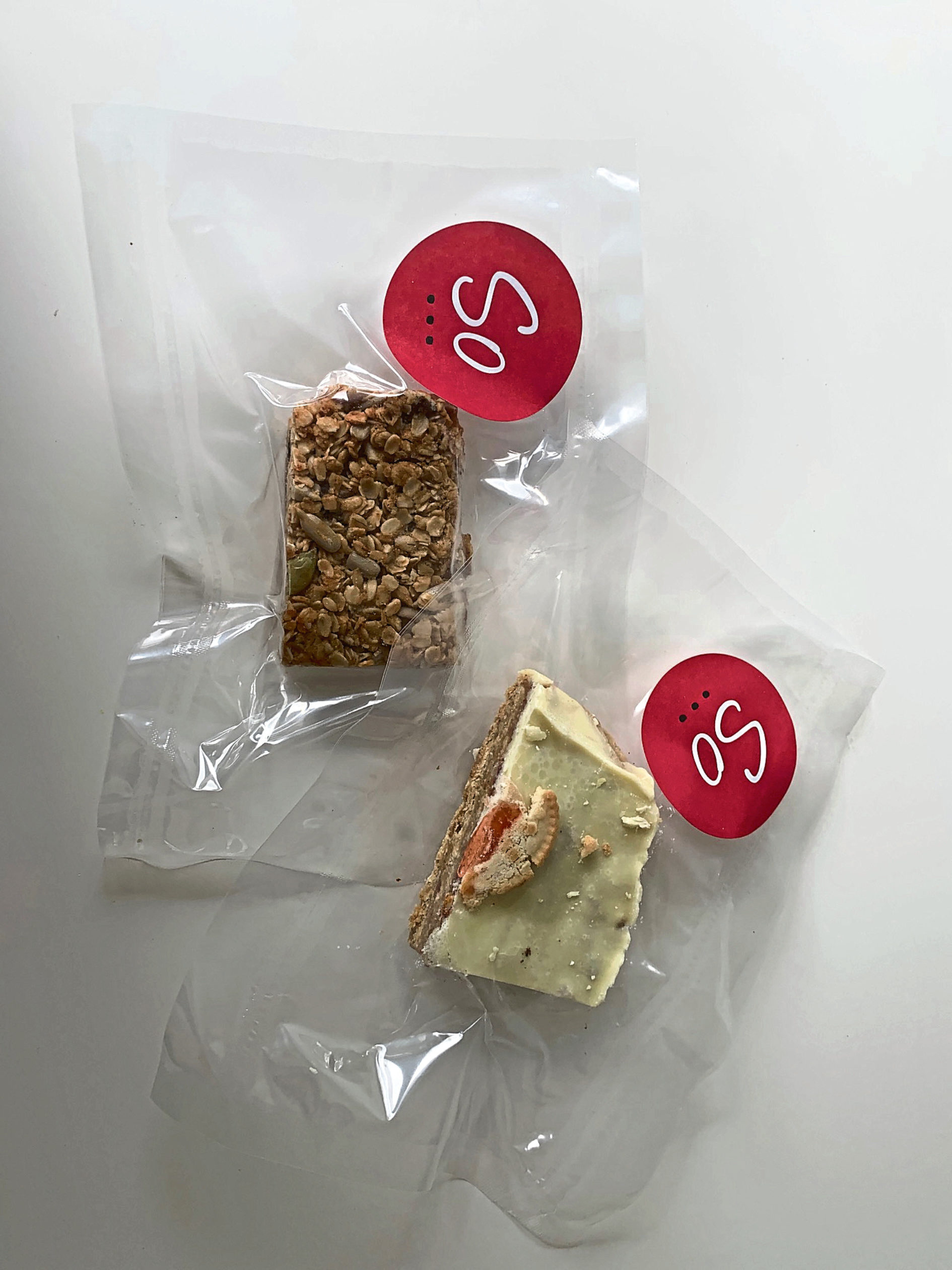 Although I saved them for the following day as I was nice and full from my korma – but I noted that unlike other Indian meals, I wasn't left feeling bloated or uncomfortable.
Instead I felt like I'd had a delicious, yet lighter (and perhaps healthier) takeaway.
The Verdict
The process for ordering and collecting So's Food Done Wright curries couldn't be easier.
The whole experience was hassle free from ordering, to paying and receiving my meals.
Boasting really tasty flavours, the food itself was fresh, very enjoyable and high-quality.
Offering value for money, I would definitely opt to order from So… and Food Done Wright again in the future.
Even though I had to warm up the food myself, for the sake of about 15 minutes, the reheated meals didn't taste reheated or any less delicious than if they were served up fresh at So… itself.
So's curry nights are a must-do and for me and a must-do again!
So…Aberdeen will deliver to Cove, Westhill and Kintore tomorrow.
Price: £25
For more information go to www.soaberdeen.co.uk