Sample pizza burgers created by north-east butcher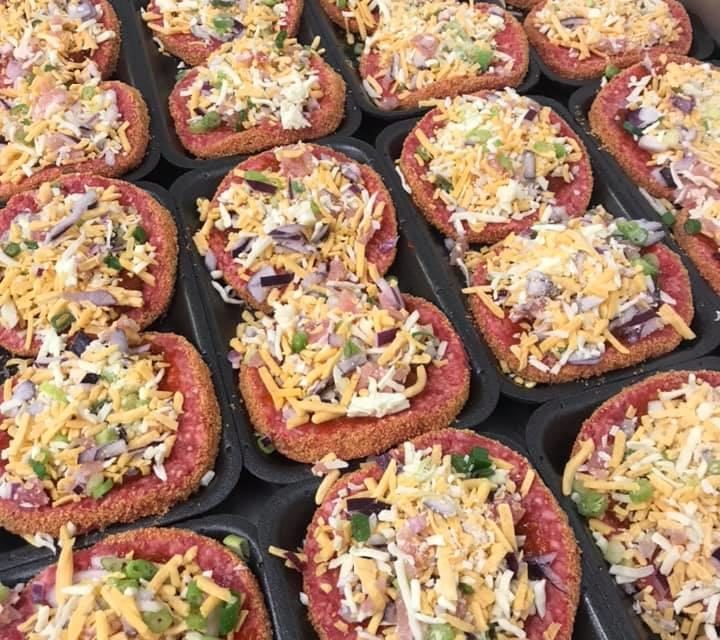 Do you love pizza and burgers? Well, why not bring the two products together and enjoy them in one.
Forbes Raeburn – The Family Butcher offers tasty pizza burgers at its premises on Bogie Street in Huntly.
Consisting of a six-ounce steak burger with the edges rolled in a schnitzel crumb, the treat is filled with a pizza sauce and a mixture of cheddar and mozzarella cheese, topped with red and spring onions and small pieces of unsmoked bacon.
The treats must be baked at 180C for 35 minutes.
Forbes Raeburn – The Family Butcher also stocks homemade pies, sausages, steaks, and more.
Email cmraeburn@btinternet.com or call 01466 792818 for more information.