North-east head chef rubs shoulders with Tom Kitchin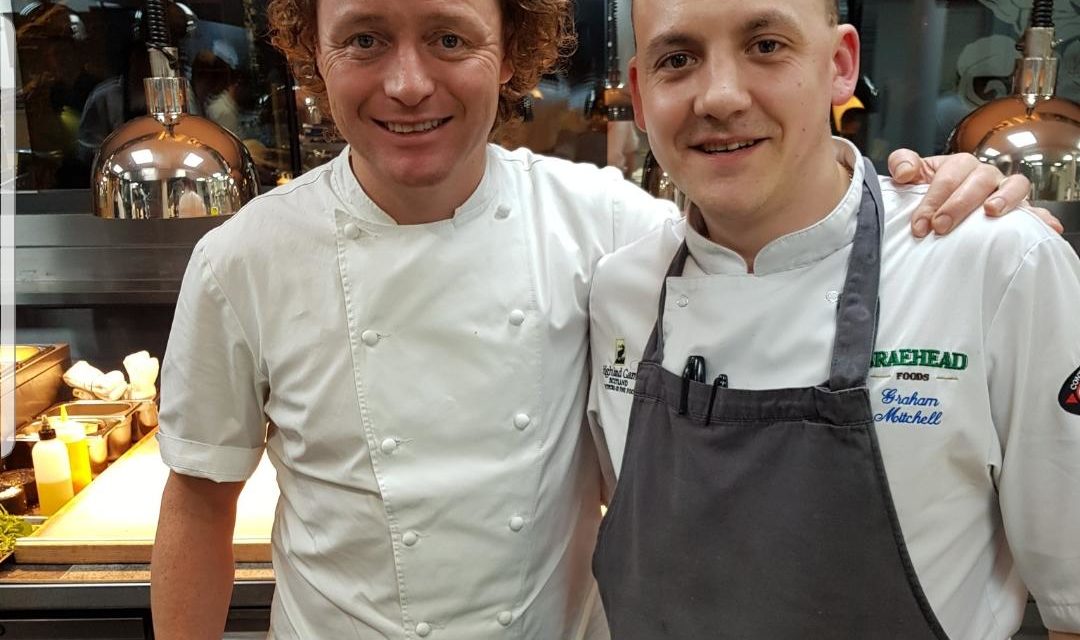 A north-east head chef has been rubbing shoulders with one of Scotland's leading chefs.
Graham Mitchell, who is the former head chef of Trump Aberdeen, recently went to work in Edinburgh alongside Tom Kitchin for one week after securing a placement through Hospitality Industry Trust (HIT) Scotland.
Tom, who became the youngest chef to win a Michelin star, is the owner of award-winning 1 Michelin star restaurant and 5 AA Rosette, The Kitchin, which is regarded as one of the best in the country.
Graham spent one week with the chef working throughout lunch and dinner services.
He said: "I was head chef at the Cock and Bull and had just been crowned QMS Surf 'n' Turf Chef of the Year and was told by a friend about the HIT Scotland scholarship. I applied for a craft scholarship, to see if I could get some Michelin star experience and I was lucky enough to be awarded one.
"I was placed at The Kitchin in Edinburgh. I've always admired Tom Kitchin's food with his local, seasonal Scottish offering with a classical French twist. I spent one week working at the kitchen starting at 7.30am every day and not finishing till roughly 11pm. I had actually met Tom three years ago when he judged my dishes at the national Braehead Foods Game Chef of the Year competition final which helped to take the edge off my nerves.
"Toms in the kitchen every lunch and dinner service and as he said, 'you lead from the fore front'.
"Several of the chefs are French and Tom speaks fluent French from his time cooking in French kitchens, so it was interesting going from Scottish to French back to Scottish and watching him talking to the younger chefs, telling stories of when he was younger and showing them how to cook things. It was very inspiring.
Graham added: "It was an eye-opening experience to see the dedication, passion and attention to detail that it takes to run a Michelin star kitchen. I learned a lot of new and different techniques that I look forward to using in my own kitchen."