North-east dairy farm raising funds for local charity with award-winning yoghurts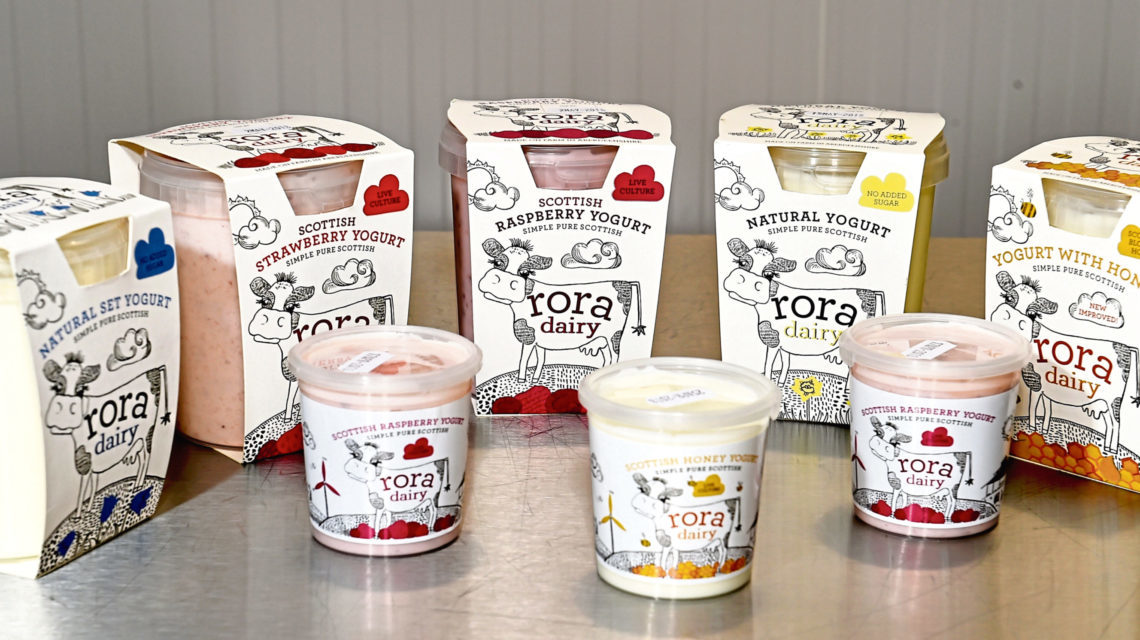 Aberdeenshire's Rora Dairy has teamed up with a local charity in the fight to end homelessness in Scotland and throughout the UK.
The award-winning yoghurt producer has partnered with Social Bite's Festival Of Kindness, which aims to raise enough funds to distribute 250,000 meals and essential items over the winter months.
For every pot of yoghurt bought over the Christmas period, Rora Dairy will donate 5p to Social Bite's kindness appeal.
The money will go towards funding Christmas dinners, emergency food packs, essential items and emergency shelters across the country.
Sara Rees, head of partnerships at Social Bite, said: "It's brilliant to have Rora Dairy support Social Bite's Christmas campaign, the Festival of Kindness.
"Christmas this year will be a strange one for all of us, but the pandemic has meant homeless and vulnerable people need our help now, more than ever.
"The donations from this partnership will provide a real lifeline of food, essential items and emergency shelter to so many people and vulnerable families this winter.
"We really look forward to growing this partnership and making a tangible difference to those who need it most."
Jane and Bruce Mackie, founders of Rora Dairy, are driven by their motto – 'farm as if you'll live forever' – with sustainability and giving back to the community at the heart of their family business.
As well as its new partnership with Social Bite, the yoghurt brand continues to work closely with local charity Aberdeen Cyrenians which helps people affected by homelessness, violence and domestic abuse in and around Aberdeen.
During lockdown, they also donated their yoghurt to many local care homes as well as Kemnay Farm Shop in Inverurie, ensuring local school children have access to healthy lunch options.
Jane, of Rora Dairy, added: "We are so pleased to be able to support this wonderful Festival of Kindness campaign, especially as this has been a hard year for so many.
"We want to build Rora Dairy in the right way. We care about the environment, sustainability, our animals and most importantly, people. We are giving because we care."
To support Social Bite's Festival Of Kindness, you can purchase Rora Dairy produce in Sainsbury's, Morrisons and smaller shops, delis, cafes and hotels across the country.