How to make Kate's of Inverurie's Teasmith Gin Cured Salmon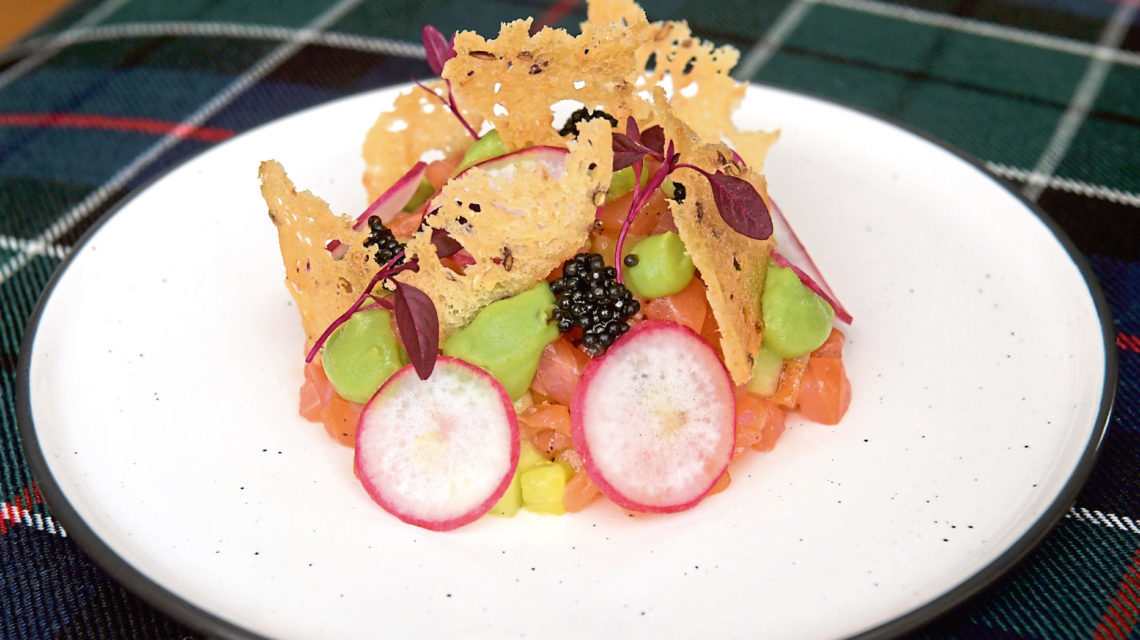 Want to test out your culinary skills in the kitchen? This dish could be the perfect chance for getting your teeth into – literally! Created by Liam McKenna of Kate's of Inverurie, not only does the salmon taste good, but it's easy on the eye too. Go on, give it a go!
Ingredients (serves four as a starter)
For the fish:
300g Scottish salmon (skinned & pin-boned from fishmonger)
100ml Teasmith Gin50g sea salt20g sugar1/2 cucumber
For the avocado:
For the toast:
100g seeded bread
10ml oil
For the garnish:
4 red radishes, thinly sliced
Caviar
Red amaranth
Salt for seasoning
How to make the salmon:
Prepare the fish by cutting in half lengthways.
Mix the gin, salt and sugar well in a glass or plastic container.
Add the fish pieces and cover in the gin mix.
Cover and place in the refrigerator for 30-40 minutes turning halfway through.
Remove salmon from gin mix and rinse under cold water, pat dry between paper towels.
Dice the fish and cucumber into cubes (approximately 5mm) and mix together.
Peel the avocados and blend with the juice of a lemon.
Slice the seeded bread thinly and cover in oil, toast in the oven at 160C for 5-10 minutes until golden.
Finally, place a pile of the salmon mix on the middle of the plate.
Spoon on the avocado and arrange the toast, radish, caviar and red amaranth on top.
Read all Society's food and features here.