How to make Udny Pumpkins' scones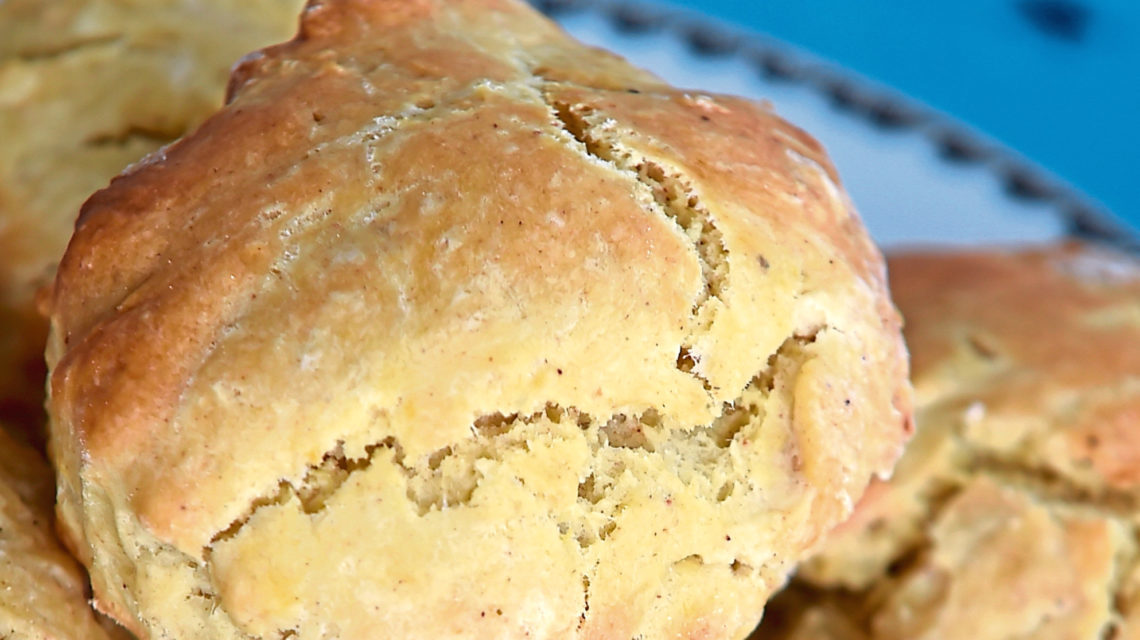 If you're buying a pumpkin this month chances are you're planning on carving out a face in it – are we right? Well, rather than bin the inside of the pumpkin after scooping it out, why not use it to make these delicious scones?
Ingredients:
250g self-raising flour
1 tablespoon caster sugar
Pinch of salt
60g butter, chilled and chopped
120ml milk
1/2 teaspoon ground nutmeg
5 tablespoons of mashed cooked pumpkin*
Method:
*To cook the pumpkin:
Chop the pumpkin in half, remove the seeds and insides, and roast in the oven at 180C until soft (about 45 minutes depending on the size of the pumpkin).
Remove the flesh from the skin and mash using a fork or potato masher. This can then be stored in the fridge for up to a week, or frozen in batches and used as required.
To make the scones:
Heat the oven to 220C (200C for fan oven).
Line a baking tray with non-stick paper.
Mix flour, nutmeg, sugar and salt in a bowl or mixer.
Add butter and either rub in or blitz to breadcrumb consistency.
Add the milk and pumpkin and mix in. Turn out onto a floured surface and knead gently. Roll out to 2cm thick. Use a cookie cutter to cut out scones of the desired size.
Brush with milk before baking for about 15 minutes, until golden, and serve buttered.