How to make Udny Pumpkins' Lentil and Pumpkin Soup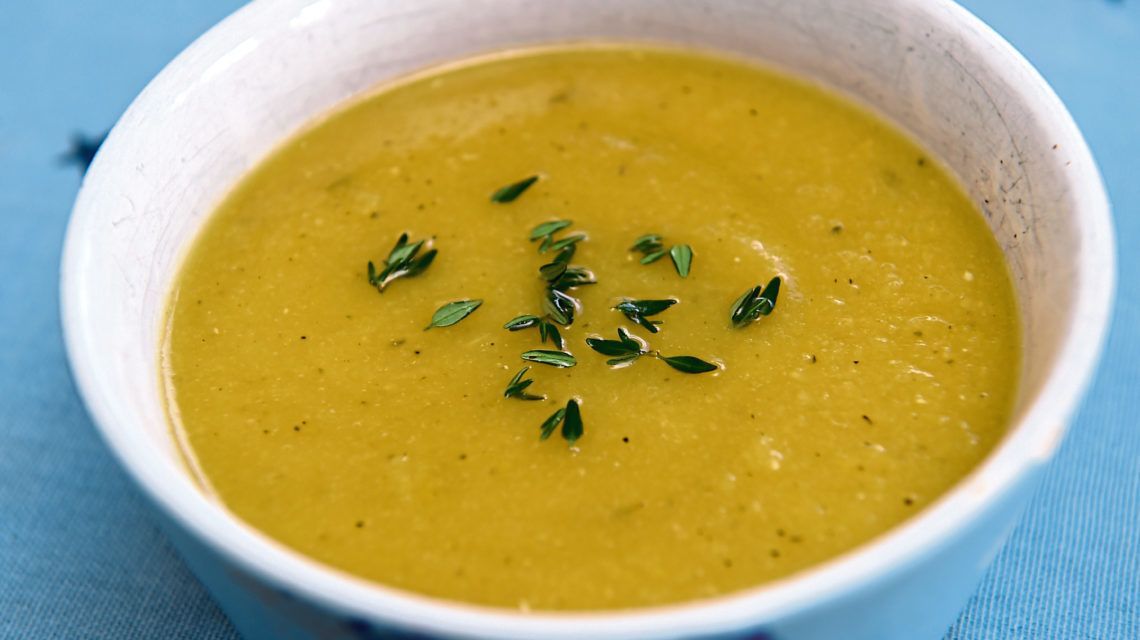 As the colder nights draw in, it's the perfect time of year to start making big pots of homemade soup. And with Udny Pumpkins producing 800 pumpkins this year, why not go grab one and try your hand at this recipe?
Ingredients:
Oil
2 chopped onions
4 garlic cloves (crushed)
800g pumpkin flesh (chopped)
100g red split lentil
Small handful fresh thyme
1 litre hot vegetable stock
Salt and pepper
Splash of milk (optional)
Method:
Chop the onions and then heat the oil in a large pan.
Fry the onions gently until soft. Stir in the garlic, pumpkin, lentils and thyme leaves (leaving some of the thyme leaves for a garnish).
Pour in the hot stock and season with salt and pepper.
Cover and simmer gently for about half an hour.
Blitz until smooth. Add a drop of milk before serving, if desired, and sprinkle with thyme leaves.