How to make Dean's cranberry and walnut banana bread in your Aberdeen home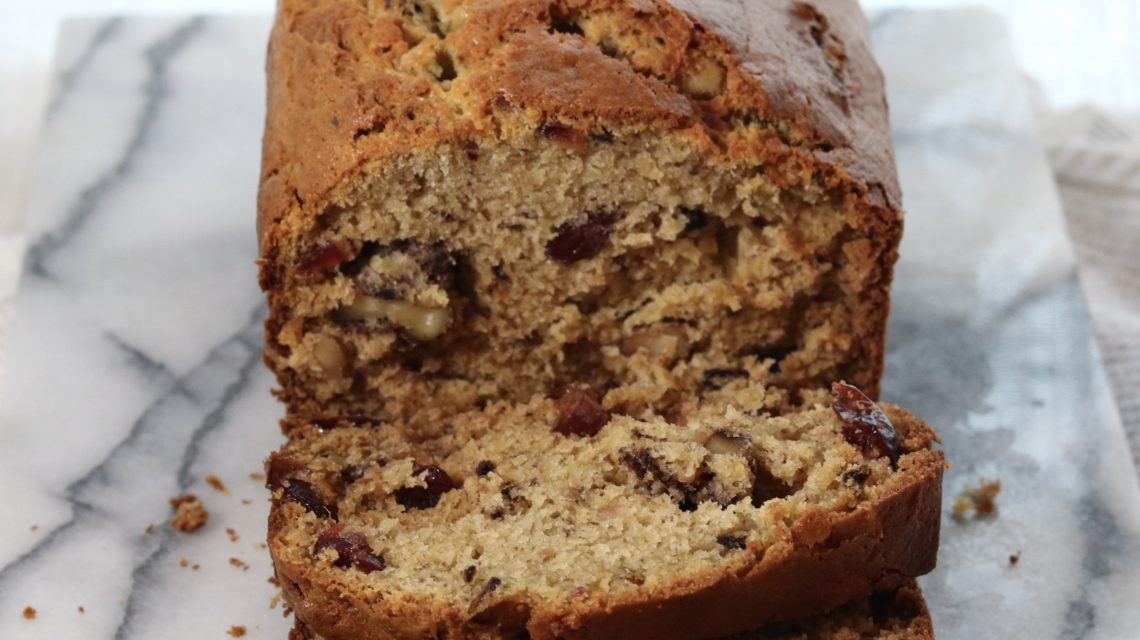 If there's one popular bake all over social media, it's banana bread.
The baked good has taken over Instagram as well as Facebook feeds, with seemingly everyone baking banana breads during lockdown.
Follow the recipe below to impress your friends by recreating Dean's cranberry and walnut banana bread in your Aberdeen home.
Ingredients
2 very ripe bananas (around 200g mashed weight)
100g softened unsalted butter, cubed
100g caster sugar
50g soft light brown sugar
225g self raising flour
2 medium eggs
1 tsp bicarbonate of soda
60g dried cranberries
60g chopped walnuts, toasted
1 – 2 tbsp milk if required
Method
Preheat the oven to 180C / 160C fan. Grease and line a 2lb loaf tin
In a large mixing bowl mash the peeled banana to a soft puree, then add the butter, sugars, flour, eggs and bicarbonate of soda. Using a handheld mixer, beat the mixture until thick and smooth. Stir in the walnuts and cranberries. If the batter seems too stiff add a little milk.
Pour into the prepared loaf tin and level off the top. Bake in the preheated oven for 50 – 60 minutes, or until a skewer inserted in the middle comes out clean.
Remove from the oven and leave the loaf to cool in the tin for 10 minutes, before turning out onto a wire rack to cool completely.
Delicious sliced and served with coffee. Store in an airtight tin for up to three days.