Good quality produce at Aberdeen's family-owned Howies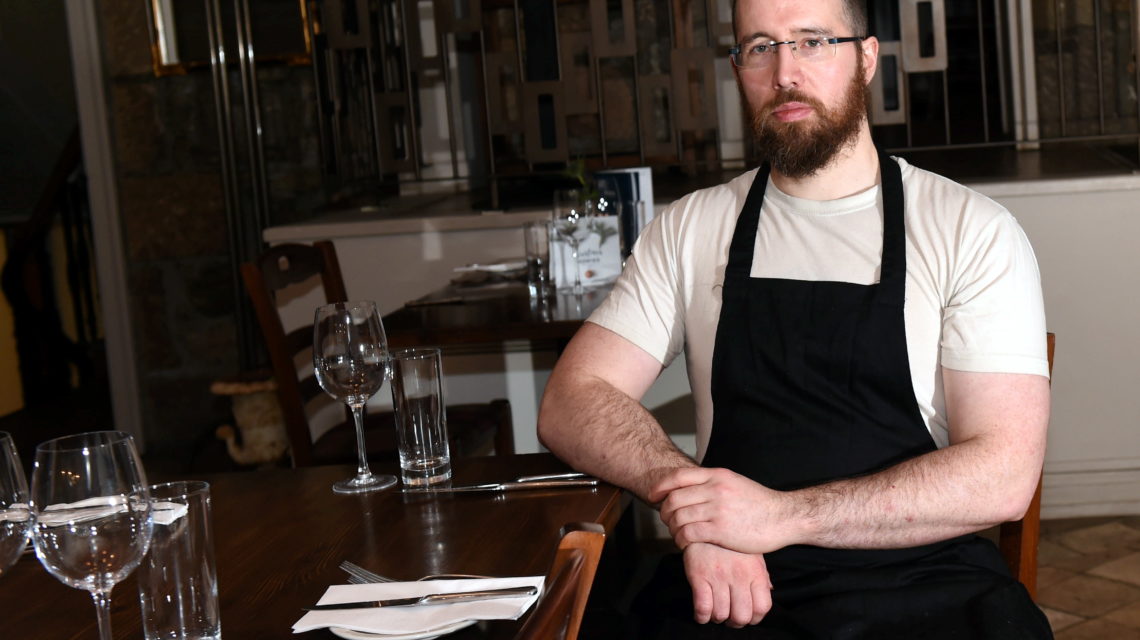 How many chefs can say they've walked into a new job as sous chef, and out as head chef on the same day? Not many.
But that's essentially what happened to Stuart Galloway who has been leading the kitchen at Howies for the past four years.
Stuart brings a wealth of banqueting and restaurant experience to Howies having worked at the Sheraton Grand Hotel and Spa in Edinburgh and the Chester Hotel in Aberdeen, to name a few.
Established in 1990, Howies, a family-owned independent restaurant group prides itself on its farm-to-fork ethos showcasing the best of the best in Scotland.
Headquartered in the capital, Howies boasts four restaurants in its portfolio, with three restaurants taking residency in Edinburgh and one in Aberdeen.
Overseeing the north-east operation, Stuart has continuously developed the menu and team, while increasing the footfall at the restaurant.
A great space for private dining, group bookings, or intimate meals, Howies is a versatile space which offers up delicious food in a Scottish-inspired homely dining area.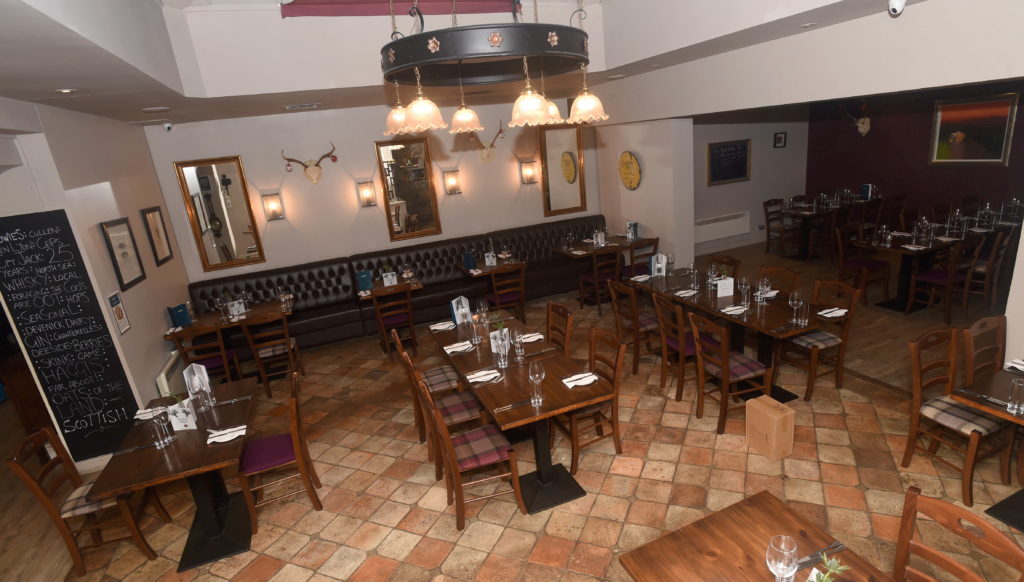 Well, you certainly had a good first day when you started at Howies, didn't you? Tell us about that and what attracted you to the role in the first place?
When I first applied to Howies I'd applied for the sous chef role. On the day, I started the head chef that was here at that time was moving on and decided to go and open his own business elsewhere. I'd only just started with the business, but I guess I just naturally fell into the role almost on my first day – it was quite surreal.
I had just started and was basically promoted to head chef extremely quickly. It was a great opportunity and one I couldn't pass up.
In terms of attraction to the role, I guess, for me, I really just wanted to get back to working in a restaurant and serving good food. I'd done the banqueting side of hospitality for so long and I really wanted to work in a restaurant again. I was so used to doing 500 covers at functions that I just wanted to get back to cooking different dishes up to customers.
You worked in Edinburgh for a while. When did you come back to Aberdeen?
I came back to Aberdeen and did a stint at the Chester Hotel before arriving at Howies. I'm from Aberdeen, but I moved to Edinburgh in 1999 and was there for around 14 years working in various places down there.
The bulk of my time in Edinburgh was spent at the five-star Sheraton Hotel. I learned most of my craft there and worked with some great chefs.
Before there, I had mainly worked in pubs and restaurants so the Sheraton opened my eyes to banqueting and cooking for all types of events.
I started off as a kitchen porter in the industry and just really worked my way up from there.
Being a chef is quite a creative job with plating food in different ways and marrying flavour profiles, have you always been quite a creative person?
Yeah, I think so. I trained at the college in Aberdeen and got an HND in graphic design so I guess that's quite a creative course as it is. I worked as a kitchen porter initially and I've naturally just fallen into working my way up in the industry. I love my job and it's something I'm really proud of.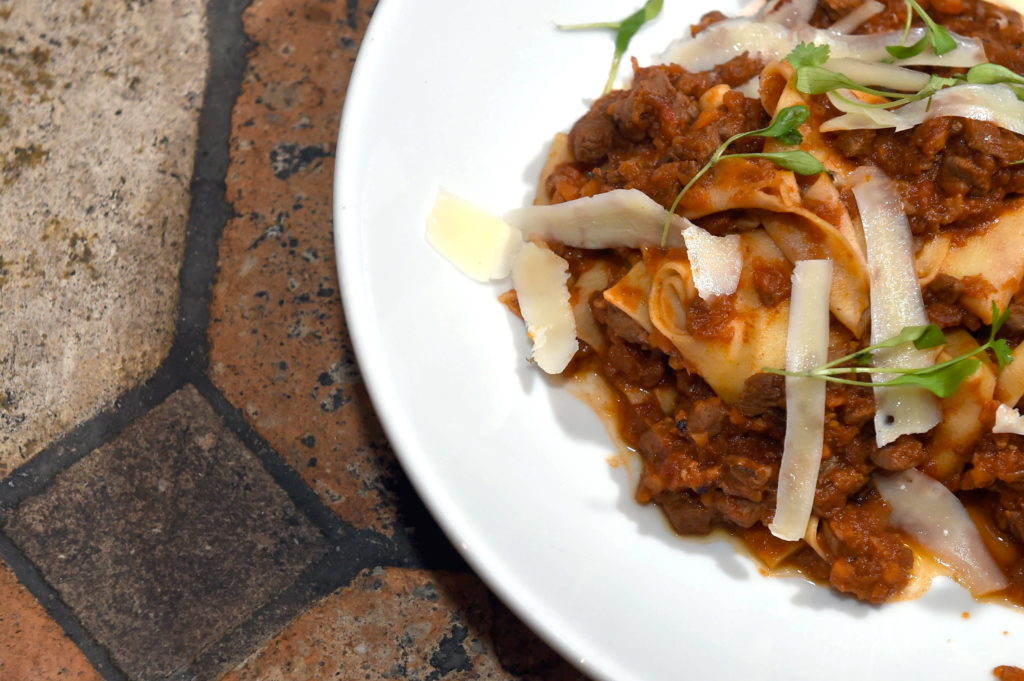 With regards to the menu, do you get to design it and decide what dishes are featured?
I work quite closely with the teams in Edinburgh, including the management team, to ensure my vision is in keeping with what they want for Howies.
There's a bit of each head chef's style in all of the restaurants and we do have some similar dishes, but the menu is really based on Scottish fare.
It's mainly my ideas for the menu but the team does get to help out with creating specials or things like the soup of the day.
Where do you even start when developing a menu?
For me, it's all about starting with the proteins and building the dish from there. Depending on the protein and the season, I then look to the vegetables available and, as you can imagine, seasonality plays a big role in this. It's just about taking the key ingredients to start off with and developing it from there.
And what can people expect to see on the menu at Howies?
We've got a lot of the traditional Scottish dishes like haggis, neeps and tatties, Cullen skink and other Scottish produce inspired dishes.
We've got quite a bit of seafood and meat on the menu and, due to the way I've learned to cook, there's a little bit of an Italian and French influence in there too. It just shows off my signature style and it needs to be tasty for the Aberdeen market who, I've noticed, love big portions.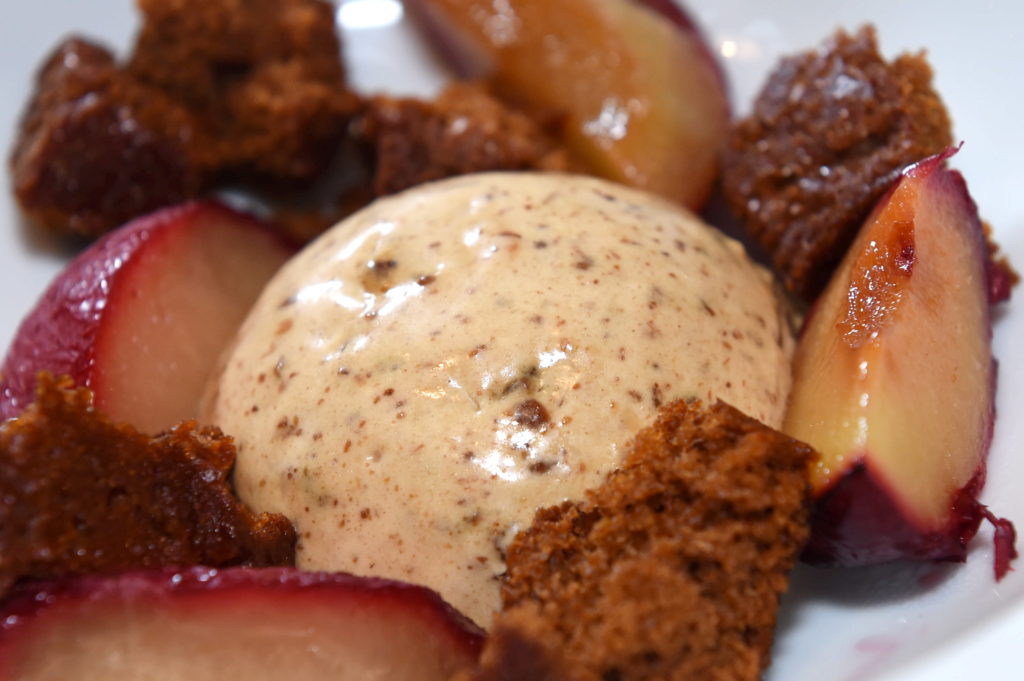 There's no doubt about that. Do you like experimenting with the specials offering? What seems to be quite popular?
Because they are only on for a limited time, specials are a great way to test the waters and see what people think of a dish. If it sells well then it may very well actually make it on to the next or a future menu eventually, however, it's all dependent on the feedback we get from it and how popular it has been.
Our Christmas menu was particularly popular and sold really well over the festivities. Risotto dishes are always popular at this time of year and we've also got a special of venison stovies which always sells really well – it tastes as good as it sounds.
You mentioned you showcase Scottish produce, are there any local producers you guys use or are they from all over Scotland?
We use local guys for our fruit and vegetables and we use a butcher in Edinburgh for all of our meat as our headquarters are in the capital and it gives us better buying power if we use the same producer. The cheese is from all over Scotland and we really try and focus on local as well as Scottish produce as much as we can.
And what about your team, are there many of you?
Right now we've got a team of four. There's myself, a sous chef, a chef de partie and a commis chef. It's a small team and we took on some agency workers throughout the festive period because it was so busy, just to give us a hand.
Most Thursdays and Fridays over Christmas we were doing about 400 covers. We seat around 110 so we've basically been working at capacity throughout.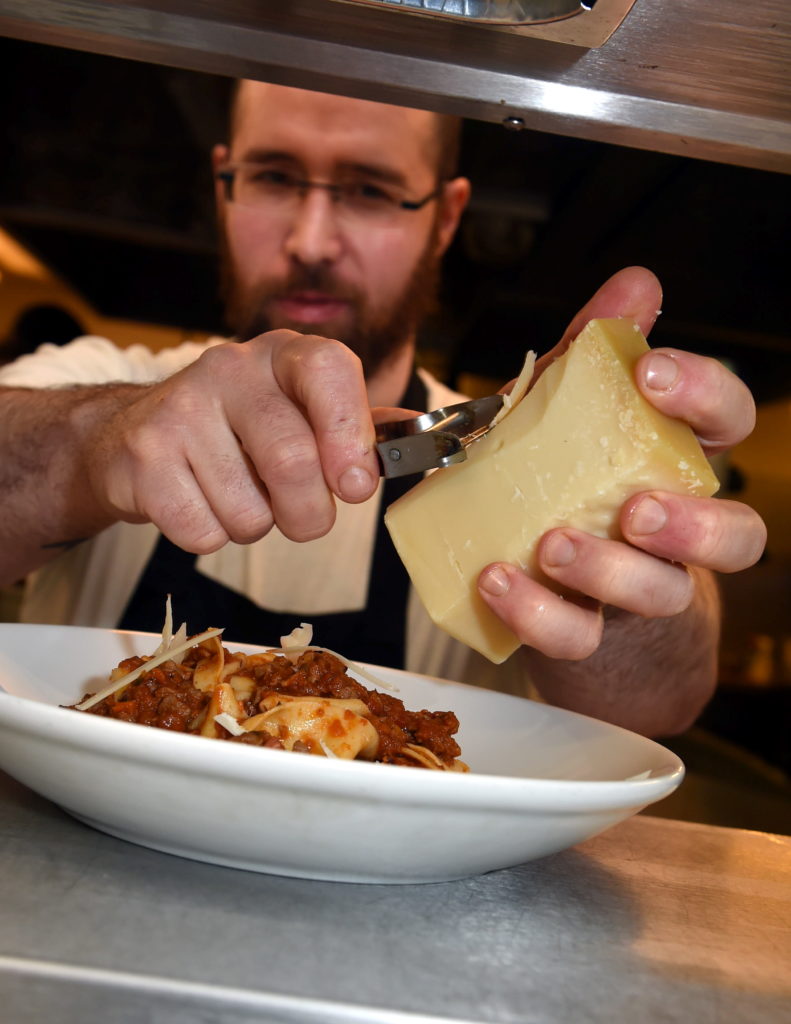 Wow, that sounds incredibly busy, but you probably thrive under the pressure don't you? Since starting here, what's been the main highlight for you?
I've really enjoyed seeing the cover count go up and see a more consistent footfall to the restaurant. When I first started, the restaurant was fairly quiet and I'm really delighted to see it so busy and its reputation growing. It's great to see and very rewarding. You can definitely feel the confidence in the Aberdeen market coming back which is good. People are now going out and spending money and that's always a good sign.
Visit Howies at 50 Chapel Street, Aberdeen.