Cafe Harmony's head chef talks food, the med and his mama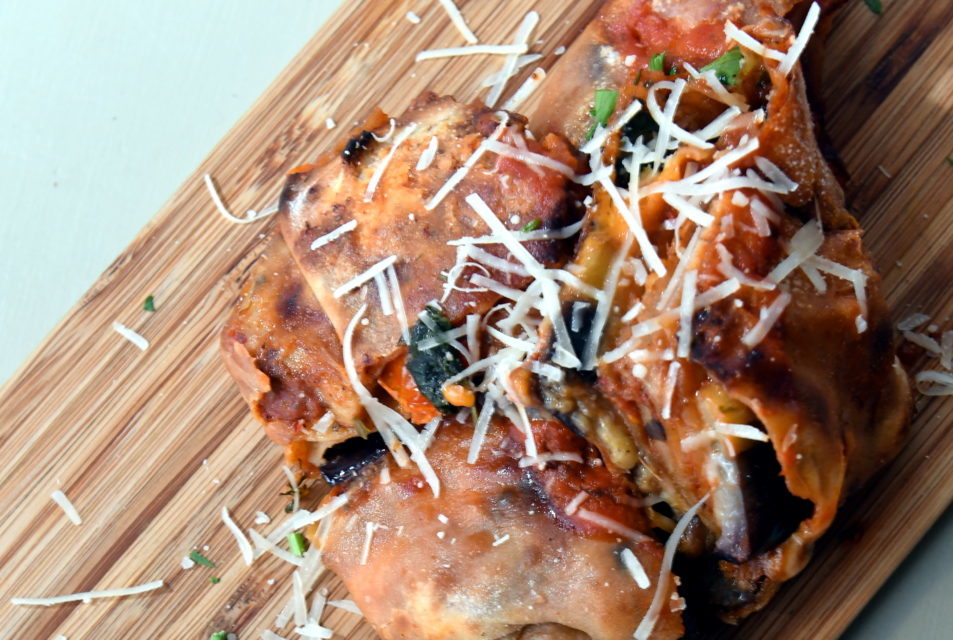 By the time we reach the grand but graceful age of 70, most of us hope to have wound down from the fast-paced demands of working life, side-stepped the rat race, and to have settled quite comfortably into retirement.
Most of us. But not Franco Campo. No sir.
Proving you're only as young as you feel, you will still find Franco working away in the kitchen at Cafe Harmony 70 years young.
Completely self-taught, the head chef only started delving into the world of cooking at 40.
And it was only 20 years ago, when he moved to the Granite City, that he started his professional career having previously worked in banking and finance.
But what drove this chef to this career detour? Well, when life threw Sicilian-born Franco a curveball, he threw one right back and took working life in a different direction. And that was in the direction of food.
Inspired by dishes his mama cooked for him and the other farmers he worked with when he lived in his hometown of Ragusa in south-east Sicily, Franco's own Mediterranean dishes served up at Cafe Harmony – which sits on Bon Accord Terrace – are some of the finest.
Infused with Spanish and Italian flavours, high quality local produce is used to freshly prepare each and every dish.
And if that isn't enough, passionate foodie Franco is also the author of the Italian book, In Pianto E In Riso – 140 pages delving into the depths of all things rice. Oh, and not only that, he describes himself as "a bit of a rascal" in the kitchen too…
---
With a background in banking and finance, moving into a career with food was a drastic change. What inspired you to get going in the first instance?
---
"When my wife and I split, I went hungry. She used to do all of the cooking you see. I decided to try and cook…I started off with easy cooked dishes like spaghetti and tuna, but I loved the process so I promised myself that for the rest of my life I would continue to cook.
"I turned to books to teach myself about food and the history of cooking. I read books about European, Asian and Japanese food, and learned a lot about the history of these cuisines. I also read about the different herbs and spices available and what ingredients work well together.
"I'm so glad I moved careers to focus on the one I love. Being a chef is very diverse. Every day is different and your expertise is utilised every day. It's not like most jobs; you have to dedicate your life to it. I love my job and I don't think I'd be able to do any other job now.
"I love working in a smaller independent restaurant like Cafe Harmony, the people and the team really make it special."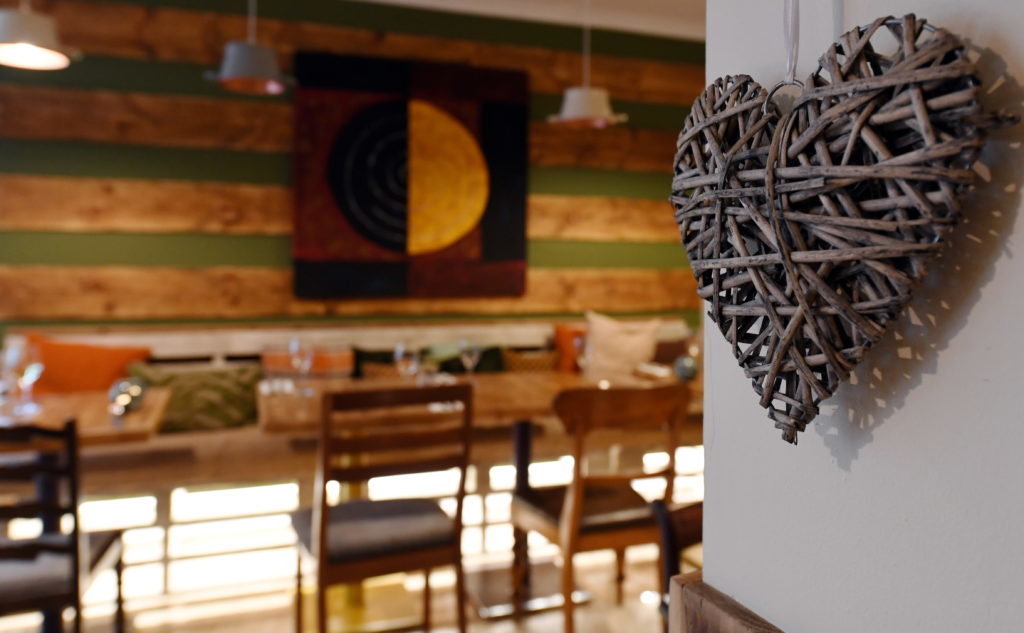 ---
It sounds like cooking came naturally to you, even though you'd not cooked much before the age of 40. Did you grow up heavily influenced by food?
---
"I learned a lot from my mama. She's 90 years old and is still alive today. We were farmers back in Sicily and she used to make all of the workers' food. My mama used to make a simple tomato sauce, but for the turnovers I create at Cafe Harmony they have a lot more vegetables and ingredients in them to really give them a different flavour. The Sicilian tomato and aubergine and the chorizo and parsley turnovers on the menu are delicious.
"I guess you could say I've taken a lot of inspiration from her without actually cooking with her. I used to watch her make lots of dishes and learned a lot about cooking that way. I'd never take the cooking away from her!
"When I was a young boy, we only ever used to have meat on special occasions due to it being so expensive in comparison to vegetarian dishes, so I guess I'd have to say something with meat in it would be my guilty pleasure dish – I really love the moussaka roll we have on the menu.
---
With 20 years of experience under your belt, how do you continually keep your ideas fresh for the menu at Cafe Harmony?
---
"I started my professional cooking career in 1998 in Aberdeen and have learned a lot from many different chefs throughout my career. I haven't managed to travel much in my life unfortunately, but now through the internet, I can continually learn new things. I take a lot of inspiration from pictures online, trying to figure out how other chefs have plated dishes up, and what unusual ingredients they are using within dishes.
"At Cafe Harmony we've created our own dishes and our own style of cooking. There are infusions of Spanish and Italian dishes throughout our menu offering, and I'm very much inspired by Mediterranean cuisine, especially seen as I've grown up eating a lot of the dishes I've created on the menu.
"I like simple food packed full of flavour and that's very much reflected in my style of cooking and what we have on offer at the restaurant. There's something to suit all tastes and I'm very conscious of what ingredients I use in dishes, especially now with lots of people having intolerances and allergies – it's so important to be mindful of these things when creating a menu and we really proud of that we cater to everyone."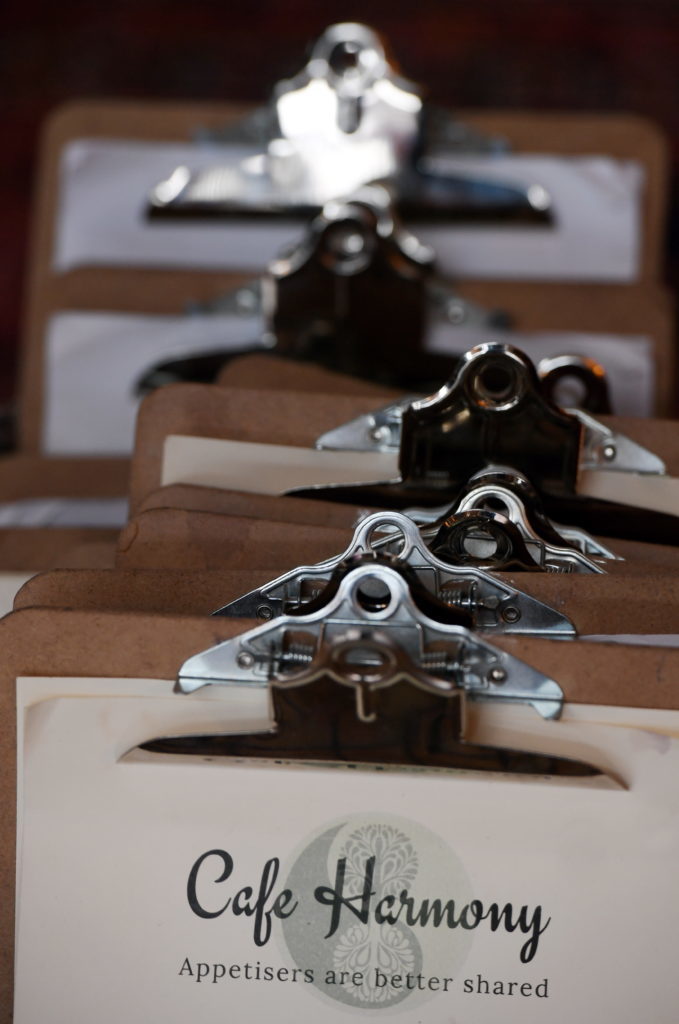 ---
Aberdeen has a vibrant food and drink scene – how do you keep customers coming back?
---
"In the kitchen I'm not very obedient towards my superiors, I'm a bit of a rascal about it, but I feel like I know the customer and what they want and will appreciate and, so far, I like to think I've been right.
"I put what I think will work best for the customers on the menu, I listen to my soul and feel this really relates through the menu to our customers. We get a lot of positive feedback about the food, and the owner, Francesco, really makes diners' experience all that more memorable – it's not unusual to see him spend a lot of time with the customers which they all really love.
"Using local ingredients is really important to us at Cafe Harmony too. We get monkfish from Peterhead and all of our steaks are from Millers of Speyside. Of course there are some ingredients that we can't get locally, but I'd say around 70-80% of the produce we get in is sourced locally.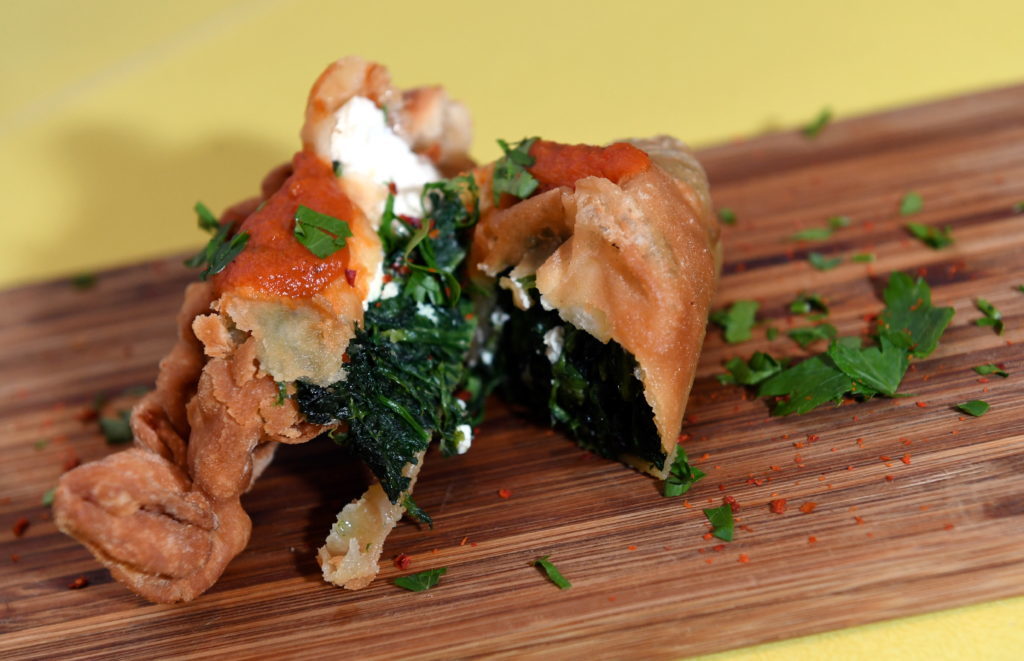 I think our customers really appreciate the local produce we have on offer, they know the difference between high quality, locally sourced produce and products that are of a lesser quality.
"Rice is an ingredient often included in Mediterranean dishes but isn't really a staple part of Café Harmony's offering. Why did you write a 140-page book on the grain?
"Before my time at Cafe Harmony I decided to write a book. I wasn't working at the time and wanted to feel close to food again so delved into writing a book. Rice is everywhere. The book is in Italian and it's about the history of rice, the quality of different rice, the different varieties of it, and rice across various countries like Europe, America, Africa and many others. Asia you could say is where rice was born.
"I've also researched a lot about the rice industry itself and include a few recipes at the back of each section. The recipes aren't mine, but highlight the best ways to cook rice from different cultures and how to incorporate it into a dish from that country. Come to think of it, I'll maybe have to take some inspirations from that and bring it into the kitchen…"
---
Now that Cafe Harmony has reached its first birthday – an accomplishment for any business – what's next on the menu for the restaurant…and for Franco?
---
"Cafe Harmony is now established in the local community, so with that in mind I plan on continually developing the menu and finding new local produce we can introduce into our dishes. We've got a lot of plans for different events, and have a great wine offering, so we're finding a lot of people are popping in after work for some tapas and a glass of wine on their way home – it's lovely to see food bring people together in that way.
"I've developed a really good menu here and have trained up all the staff too – they are all fantastic. Having previously retired from my old chef's job, it wasn't until the owners of the last restaurant I worked at asked me to come and help open and establish Cafe Harmony.
"It's been challenging at times, but I like a challenge and growing the restaurant into what it is today has been very rewarding for all of us involved. I wanted to take this challenge on in heading up the kitchen and I'll keep on cooking the great food we have here for as long as I can. I've decided that I will probably retire next year, but then again, you never know what lies ahead…"