Aberdeenshire pumpkin patch gearing up for Halloween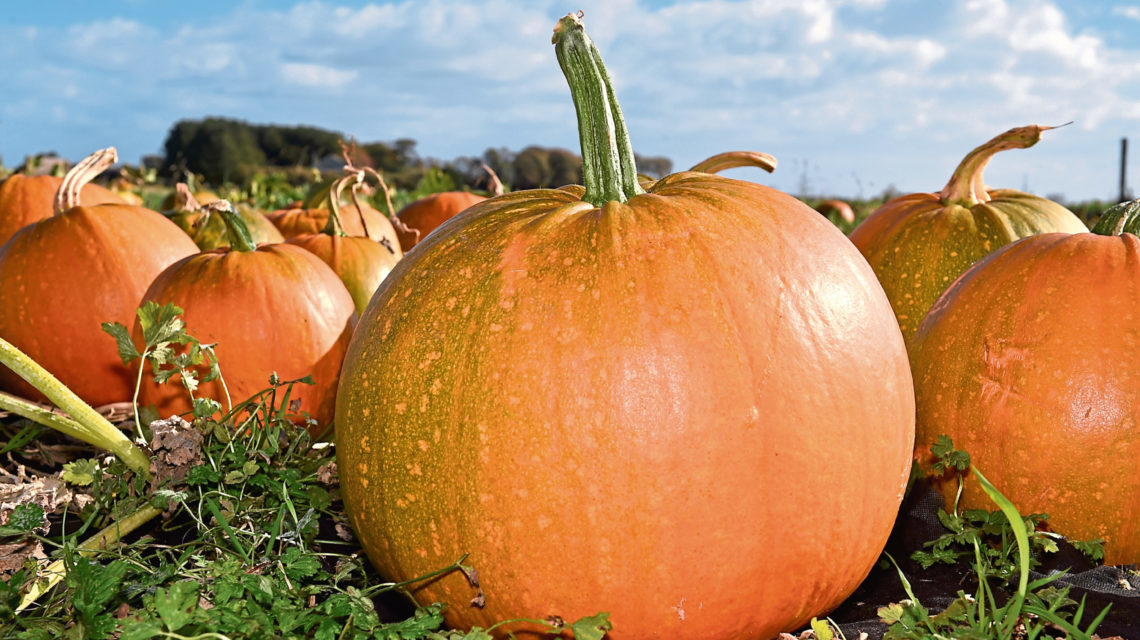 When you think of the types of fruit grown in Aberdeenshire you wouldn't usually associate pumpkins with the north-east.
Taking stateside inspiration, one woman is on a mission to establish Aberdeenshire's first pumpkin patch.
Jenny Fyall is the owner of Udny Pumpkins, a pumpkin patch located two miles from Udny Green, lying between the Green and Udny Station.
Launching the family business in 2017, this is the second year she has run her pumpkin patch, perfectly timed to coincide with Halloween.
A suggestion from one of her friends, it wasn't until she'd executed extensive research and managed to source pumpkin seeds and plant pots in time for seeding, that Jenny decided to commit to the idea.
Located at her family home which boasts three fields, the pumpkin patch will produce around 800 pumpkins this year – plenty for those across the north-east to get their hands on.
Opening the business to the public for one week each year, Jenny is excited about welcoming the public to the patch which will have plenty of activities for adults and children to enjoy.
---
Pumpkins are traditionally associated with North America. How did your patch come about?
My husband and my two children and I moved up to Aberdeenshire from Edinburgh about four years ago now. We kept driving past this house we had our eye on and it came on the market and we got it. What we didn't realise was that it had three fields with it. We've always had a bit of land as we've kept animals, but never to this scale.
My friends were looking for pumpkin patches to take their kids to locally. I started investigating as I hadn't heard about this before and I loved the idea. The more I looked into it, the more I thought I could do it. It seemed like there was a demand for it and there wasn't a massive financial commitment so it was perfect. I had the land and a polytunnel, so all I really needed was the seeds.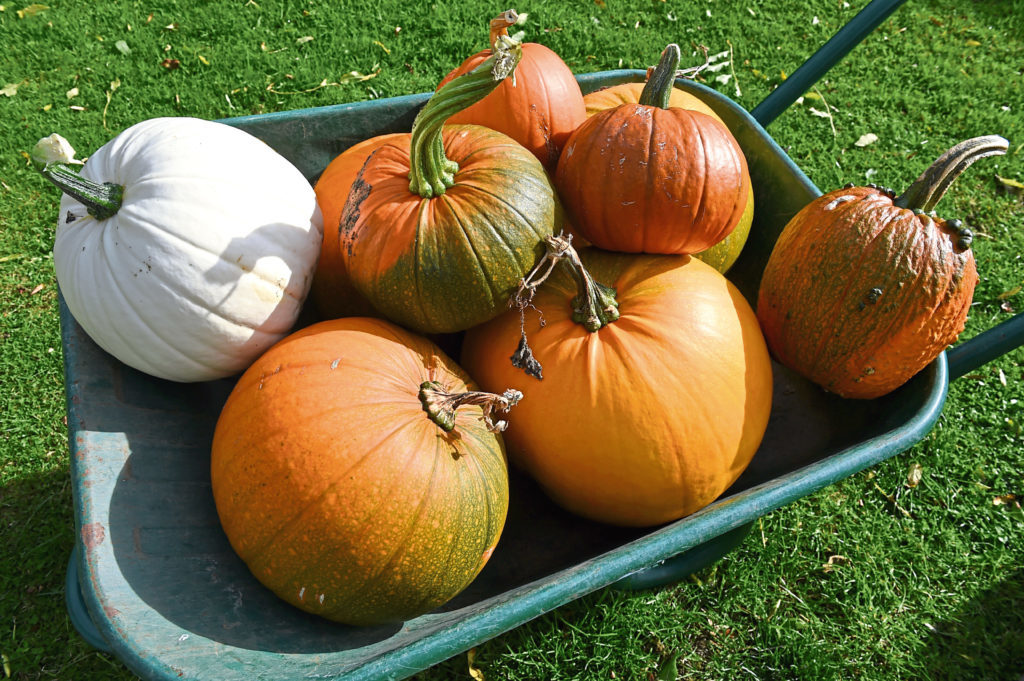 ---
So when did you transform this idea into a business?
I started the business last spring – around the time I needed to plant the seeds – so it was all a bit of a mad rush to get everything organised. I ordered 1,000 pumpkin seeds and got pots ordered and it just grew from there. It was a lot more work than I had anticipated and I'd never actually grown a pumpkin – only some vegetables and fruit – so it was a huge learning curve.
---
The first year of any business is a learning curve. How did you find it?
I think I only managed to grow around 200 pumpkins last year. I've learned a huge amount since then and I don't think we'd really prepared for the amount of people who showed up at the open days. We didn't know what to expect but we ended up selling out in two days. I put a post on Facebook to say we'd sold out and could source more from a farm down south so people could still come, and everyone told us to just get as many as we could to restock the field.
---
How many pumpkins do you have this year?
We've got about 800 pumpkins this year, which is brilliant and there's a variety of different species available.
Last year I only grew a few different types but this year I've been experimenting with other kinds. Last year I grew a lot of Early King pumpkins, which were very popular.
---
Are there a lot of different varieties of pumpkin?
Yes, I've got 10 varieties this year to see which ones do well, as Aberdeenshire isn't exactly the first place you associate with growing pumpkins. They grow so well in the States where there's heaps of sun, so this summer has been fantastic for them.
There's the traditional large orange pumpkins, and I've also got quite a few white ones which are known as Snowmen pumpkins. My favourite is the Knucklehead pumpkins which look like they're covered in warts. The Early King grow the biggest – some are so big that I can hardly even lift them – and there's some beautiful Hokkaido ones and small dark orange ones called Mars. The Winter Luxury ones are the best for cooking and super tasty, so we're accommodating to those who want to just carve pumpkins and also cook them.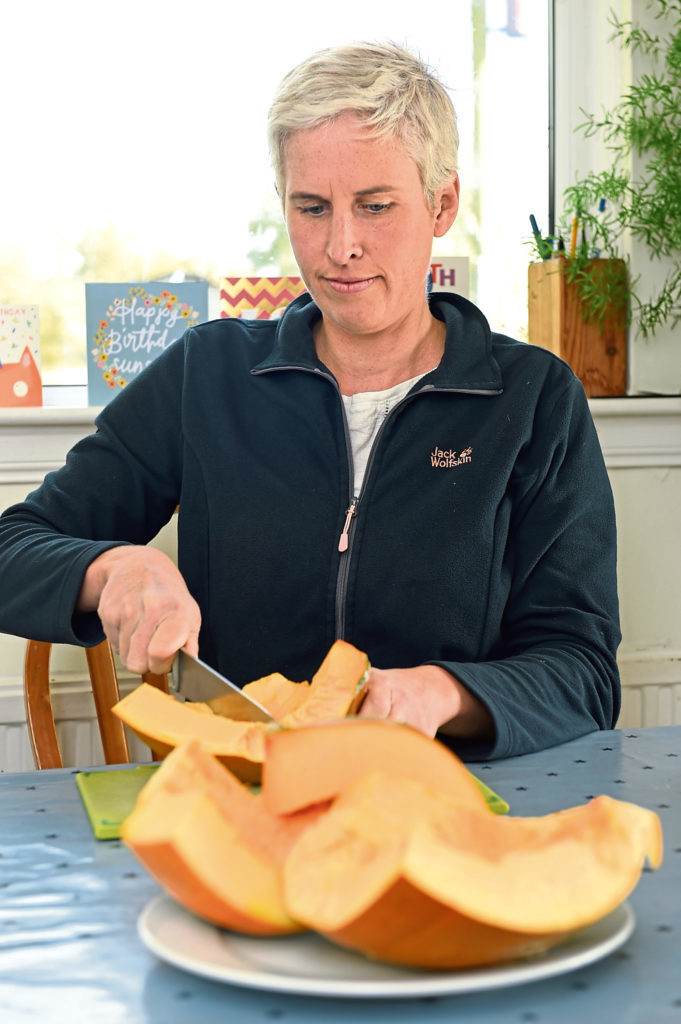 ---
How long does it take to grow a pumpkin?
It takes about 150 days. When they're ready, the plants die and the pumpkin might not be completely orange, but it's done as much growing as it needs to. You then cut it from the plant and leave the fruit to cure – go hard and orange. It's quite a long process and I've got the harvested ones in a cool barn until the patch opens – they're all ready at different times so I like to keep them inside where they're safe. I've left some of them in the field as there's so many of them in comparison to last year.
For feed we only use manure from the animals in our smallholding and compost to feed the pumpkins. They're not sprayed with anything nasty and we put weed coverings on the ground. They kind of look after themselves, but it's all been done completely naturally.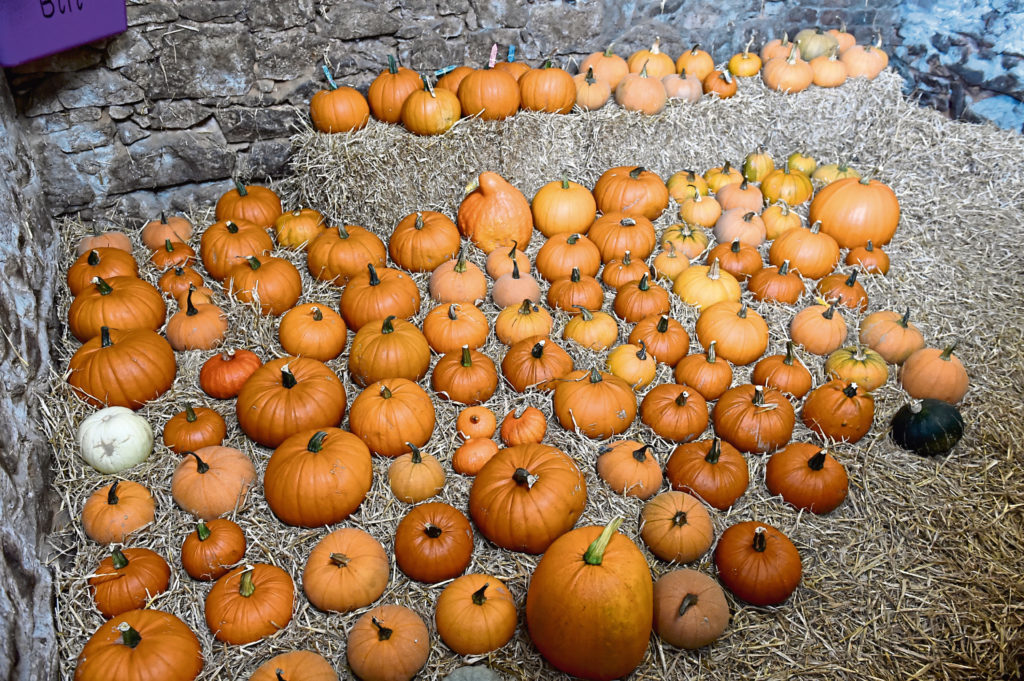 ---
Your business must be quite seasonal then?
It is. We're opening to the public from October 20-28 and the idea is that people can come and get them for Halloween. In April we had a few sessions for school and nursery children in the local area who came and planted their own pumpkins. We have a little patch specifically for them, so the children will be able to pick their pumpkins when they come to visit in the next few weeks.
---
So apart from pumpkin picking, will there be any other activities for families?
First off, you don't need to book. There's plenty going on for everyone. We'll have wheelbarrows lined up for those who'd like to use them and once they've picked their pumpkin we'll weigh them and price it up. They range from £3 up to around £10 or so.
We'll have a huge hay bale circle where kids can climb on and we'll have orange space hoppers for the kids to bounce around on – we might even do space hopper races. There's a big pumpkin face they can throw balls at and there's a pumpkin trail which shows the process of the pumpkin growing, which brings an educational side into it, too. Our popular colouring competition will also be back.
Visitors can also go and see our animals, who are super friendly. Everyone can go into the fields to stroke and feed them, but children must always have an adult with them. Our animals are very tame and we'll have our sheep, young turkeys, lots of chickens and hopefully some chicks if they hatch in time. It's a real day out for everyone so we're hoping for nice weather!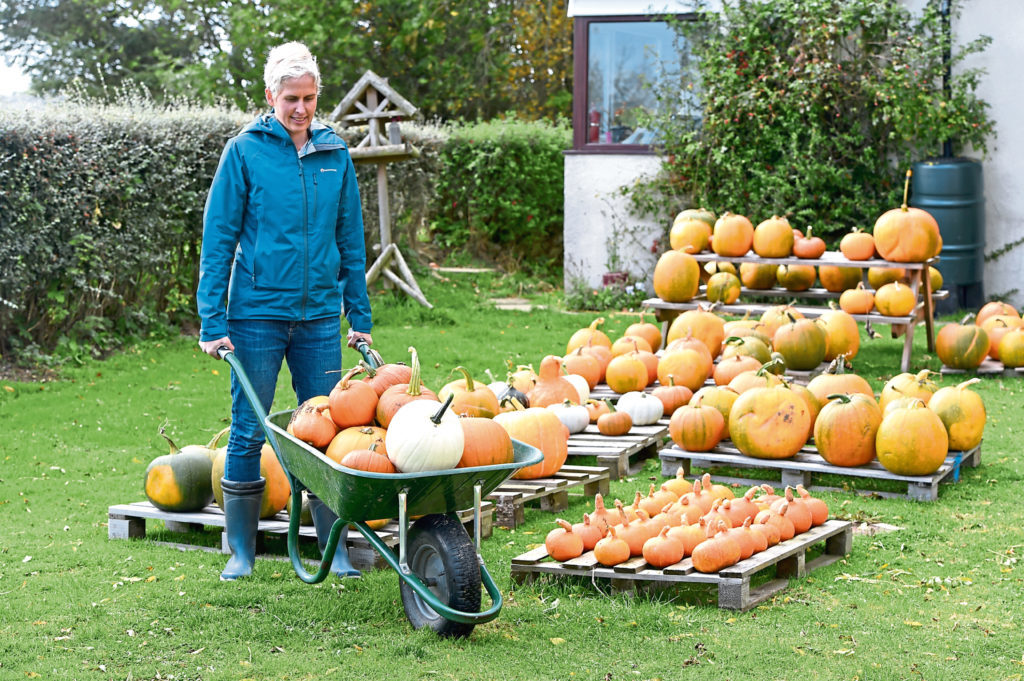 ---
With so many pumpkins, you must like to cook with them too?
I like to make sure all the customers get pumpkins first, but with the odd one or two I've made lots of pumpkin soup and roasted pumpkin seeds are definitely my favourite thing to eat just now.
You can make them sweet or spicy and they are very yummy. I've made cake, scones, biscuits and all sorts with pumpkins. It's a nice healthy food. People are so enthusiastic about pumpkins and it's just lovely to see.
Udny Pumpkins are available from Saturday October 20 to Sunday October 28 (closed Monday October 22) from 10am to 4pm. Click here to visit Udny Pumpkins' Facebook page.