Aberdeenshire's Montgomerie Restaurant offers classic bistro-style dishes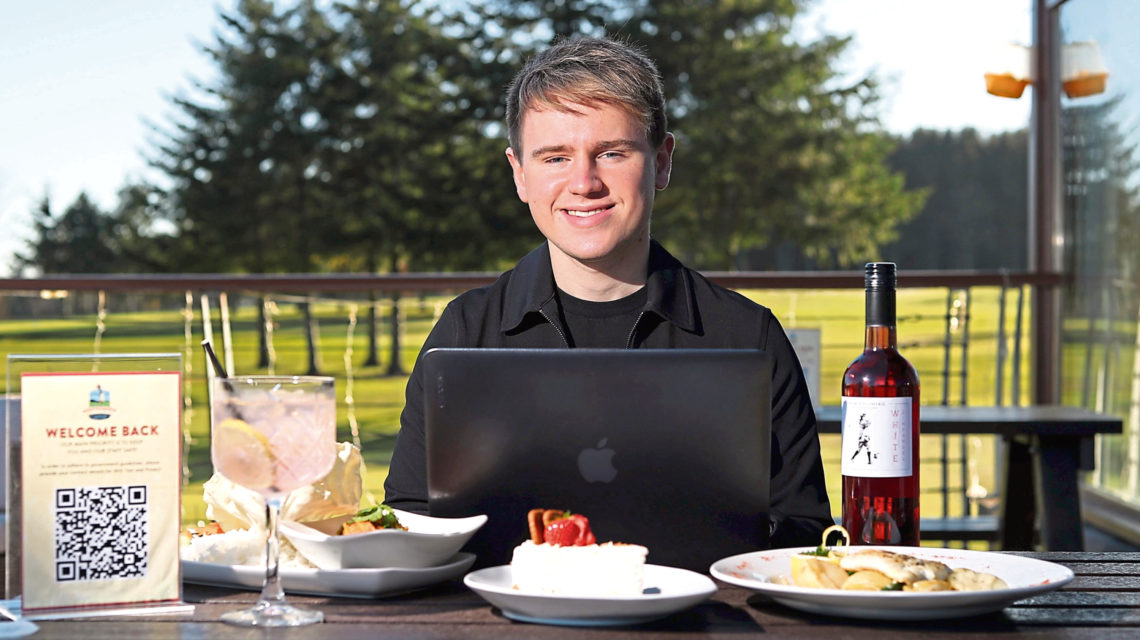 The young restaurant manager at a well-favoured north-east establishment proves that age has no limits.
Paul Patterson, 21, has been a part of the team at Montgomerie Restaurant, based in Inverurie, for the past two years.
Starting out as a supervisor and making his way up the ranks, Paul has relished his time at the eatery – which overlooks the picturesque Inverurie golf course.
We caught up with Paul to hear about his background and the restaurant's offering.
---
You're a restaurant manager at the young age of 21, have you always admired the hospitality industry?
---
I started waitering in a local restaurant when I was 15. When I started university, I began to look for a part-time job. So, I joined the team at Montgomerie Restaurant in my first semester after a friend recommended I apply.
I found very early that it was a great environment for personal and professional development.
Owner Gary Cox gave clear direction and was always available to provide help and advice – but he never took over.
This opportunity to work with autonomy helped me grow really quickly. So, after six months, I was made supervisor and then at 21, made restaurant manager.
---
That's fantastic. Could you tell us a bit about the restaurant and golf club?
---
Gary took over the catering at Inverurie Golf Club in February 2016 and soon after launched Montgomerie Restaurant at Inverurie Golf Club. Since then, we have built up a great reputation within Inverurie and the surrounding area.
We have regular customers who visit us every week, I really think that's a testament to our service!
---
They must be revisiting for a reason. What's the food offering like?
---
We have a great selection on offer. We would say it is classic bistro-style.
Our menu is made up of a fantastic selection of starters, snacks, lighter bites, main dishes, smaller portions, desserts and a kids' menu. We also offer daily specials and a Sunday roast.
As well as this, there is a breakfast menu, which we recently launched during the restrictions on opening hours that has all your breakfast favourites.
From a pancake stack with crispy bacon and maple syrup, to our very own twist on Eggs Benedict – Eggs Montgomerie, which consists of poached eggs on a crumpet served with a cheese sauce.
---
Are there vegan, vegetarian and gluten-free options available, too?
---
The team an I aim to cater to all, so we have a great selection of vegetarian, vegan and gluten-free options. It's really important to us.
When I became manager, creating a vegan menu was something I was keen to work with our chef to do. With the trend towards a healthier lifestyle, combined with environmental concerns, showing no signs of slowing, I didn't want our restaurant to miss out on opportunity to appeal to a wider customer base.
Whether you are vegan or not, I'd recommend trying our vegan mushroom risotto stuffed peppers served on a tomato sauce with dressed salad.
---
What are your most popular dishes?
---
That's a tough choice – we have a few contenders. I would say that our battered/breaded North Sea haddock, chef's chicken curry and house burgers are the most popular.
Our Montgomerie Highland Burger – a beef patty topped with bacon, haggis and cheddar cheese with side of peppercorn sauce – is my favourite.
Our weekend specials are always very popular – they really give our chefs an opportunity to show off their culinary skills.
---
You're making us hungry! Let's talk drink, what do you guys stock?
---
We have a wide selection that complements our menu. Whether that's non-alcoholic drinks, beer, cider, wine, gin, liqueur or whisky, we've got you covered.
The importance of supporting local extends to having local spirits behind our bar, too. We stock gins like House of Elrick and local whiskies like Black Bull.
More recently, due to the Covid-19 restrictions on selling alcohol, we created an alcohol-free drinks menu which includes some tasty mocktails. Our virgin pina colada is definitely worth a try.
---
It sounds as though there's something for everyone. Who else has a say in developing the menus?
---
Our head chef, Andrew West, who has worked in the industry for more than 20 years, develops all our menus and dishes. His experience and knowledge of food is invaluable.
But certainly, front-of-house and kitchen staff also has an influence in this development. It's so important our staff are just as passionate about our food as the head chef. After all, we're the people who have to cook, recommend, market and sell it.
---
What's involved in the process of curating new dishes?
---
Seasonal trends perhaps have the most important influence of this process.
Food in season, grown locally, is much more likely to be fresher than produce which has travelled miles.
Aside from seasonal produce, in a time where social media has such influence over our lives, it's really important that we keep up with online trends. For example, Lotus Biscoff. Every fourth Instagram story, every fifth Facebook video tutorial is offering up a variety of ways to use this product. So, we thought we'd join the trend and created a Biscoff and Baileys Cheesecake. It's been a huge hit!
---
Why is supporting local so important to you and the team, now more than ever?
---
Supporting local is very important to us.
Supporting local means there's more money going back into our community, which is only a good thing. For example, all our steaks and meats come from McWilliams in Aberdeen, our fruit and veg comes from TBS, which is based in Turriff, and our fish comes in from King foods in Aberdeen.
We even get fresh fish from our local market delivered by local fish and chip shops. Buying locally really helps us build connections within the community and ensures that our produce is as fresh as possible.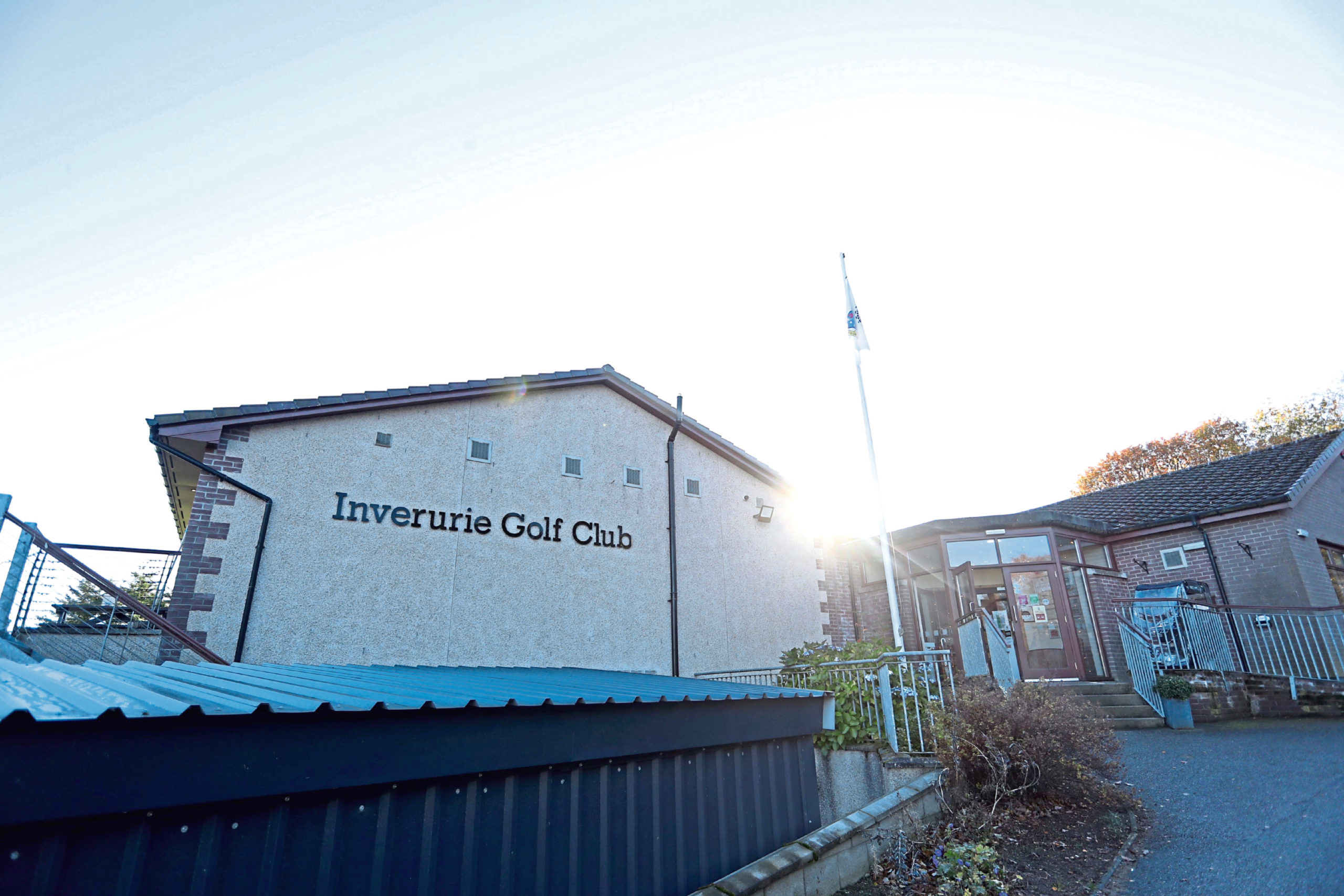 ---
Other than supporting local, what else is important to you when creating new dishes?
---
Our head chef has two golden rules when it comes to creating new dishes – keep it simple and keep it tasty.
Consistency is also very important to us – we need to be sure that any of our chefs can come in and make the dish to the same standard.
Perhaps most importantly, our customers' feedback has a huge bearing on what will or will not go on the menu.
---
I understand you're launching a takeaway and delivery site, what made you want to do this?
---
Like many other local independent businesses, we've had to completely rethink our operation in line with government restrictions on hospitality.
In early September we were approached by MJS Digital, a local marketing a software development company, asking if we would be interested in working with them to create an online ordering app. We jumped at the opportunity!
This has really been a game changer for our takeaway service. Customers simply need to visit our site, place their order, pick their collection or delivery time and make their payment.
We have ended up being so busy with online orders that we have to briefly taken ourselves offline in order for the kitchen to catch up.
---
It's great to hear that this has been a success. What's it been like for you working at Montgomerie Restaurant?
---
I've really had the best experience working with the team at Montgomerie Restaurant.
I've had the chance to work with some of the hardest working, funny and most dedicated people I've ever met.
Working here certainly throws you into a very fast-paced environment.
And in those occasions when the restaurant is at its busiest and everyone rallies together and manages to give a great service, that's the most amazing feeling.
---
Visit themontgomerie.co.uk or call 01467 672861 to place an order for takeaway or delivery or find out more information.