Aberdeenshire's Maryfield Turkey Farm will ensure your Christmas dinner boasts a traditional centrepiece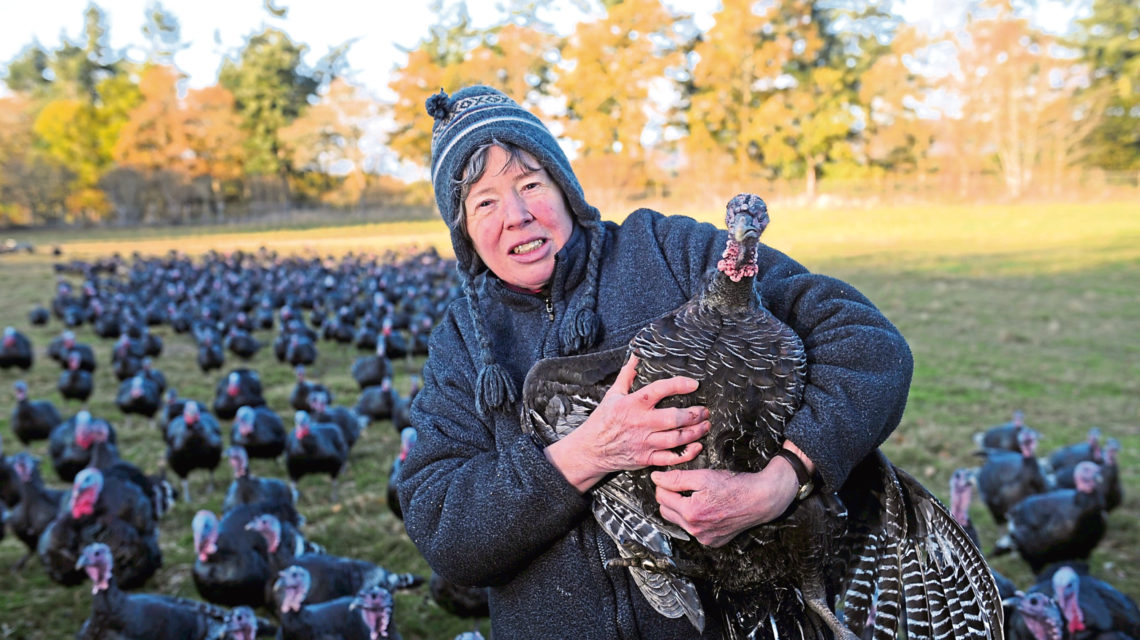 Turkey with all the trimmings is essential when preparing what is arguably the most well-favoured meal of the year – Christmas dinner.
Acting as the jaw-dropping centrepiece to the festive spread, compromising on the quality of your turkey is simply not an option.
Maryfield Farm rears 1,200 free-range bronze turkeys annually on their land, which is based in Tilquhillie near Banchory.
The farm's turkeys are in the capable hands of Jill Adron and her close-knit family, who have more than 30 years' experience in the sector.
Jill describes bronze turkeys as "the Rolls-Royce of turkeys", with a high meat-to-bone ratio, so are sure to provide you and your guests with full, old-fashioned flavour and texture.
We caught up with Jill to hear all about her farming background, her family and why she decided to diversify Maryfield Farm's offering.
---
Let's start off by speaking about your background. Have you always been interested in the farming industry?
---
I had always wanted to farm since childhood, along with my younger brother.
Funnily enough, he now farms sheep on the edge of the Brecon Beacons in Wales, while I operate Maryfield Farm with my family. The pair of us spent much of our childhoods living in a prefabricated building on a huge estate – erected at the end of the Second World War.
My teenage years were spent in a YHA cycling club, where I met my future husband, John. After John graduated, we came to Aberdeen in 1968, where he worked for The Institute of Marine Biochemistry and the first of our three children arrived.
It was around this time that the self-sufficiency movement gained much publicity, with author and pioneer John Seymour advocating a return to the land. It seemed the perfect way to raise the children, and a cottage in Durris with over half an acre started our first taste of farming.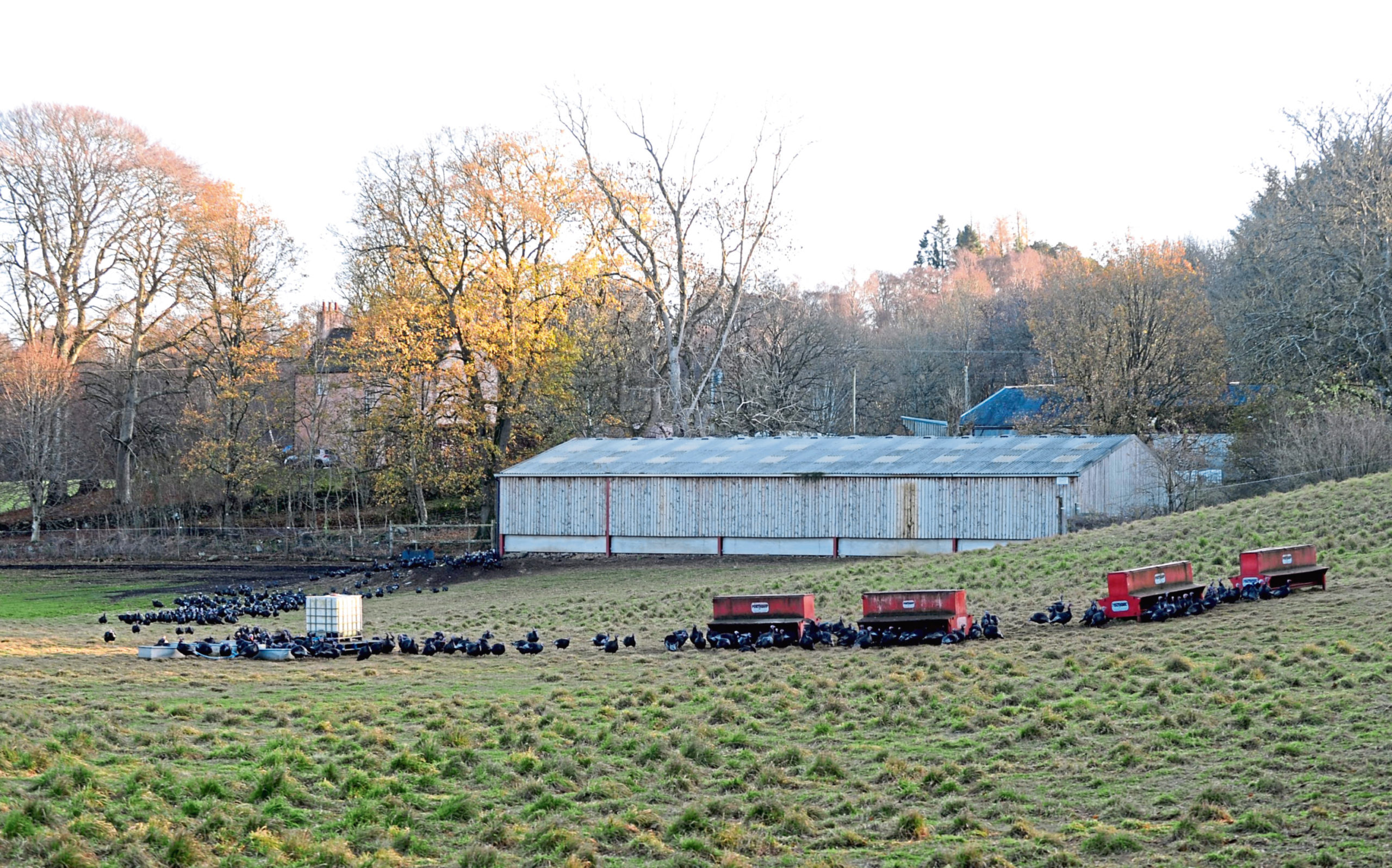 ---
That's fantastic to hear. What animals did you decide to breed and raise on the farm?
---
My husband and I kept milking goats, pet lambs and poultry, and were totally self-sufficient in vegetables and fruit. As well as this, we made our own butter and cheese, and the children helped run our smallholding.
I then did an apprentice farming course at Auchincruive, while John continued to work as a biochemist in order to ensure we had another source of income.
Then, in 1980, we managed to purchase Maryfield Farm in Tilquhillie.
---
Did you introduce any other animals after relocating?
---
Yes, as it was around 100 acres in size including some woodland. As well as bottle-feeding calves, which would later form our small suckler herd of Aberdeen Angus cross cows, we purchased a flying flock of cast ewes to lamb in the spring. I think the local farmers had many laughs as we learned farming the hard way, but they gave us lots of advice too – Dod Archibald taught me how to plough.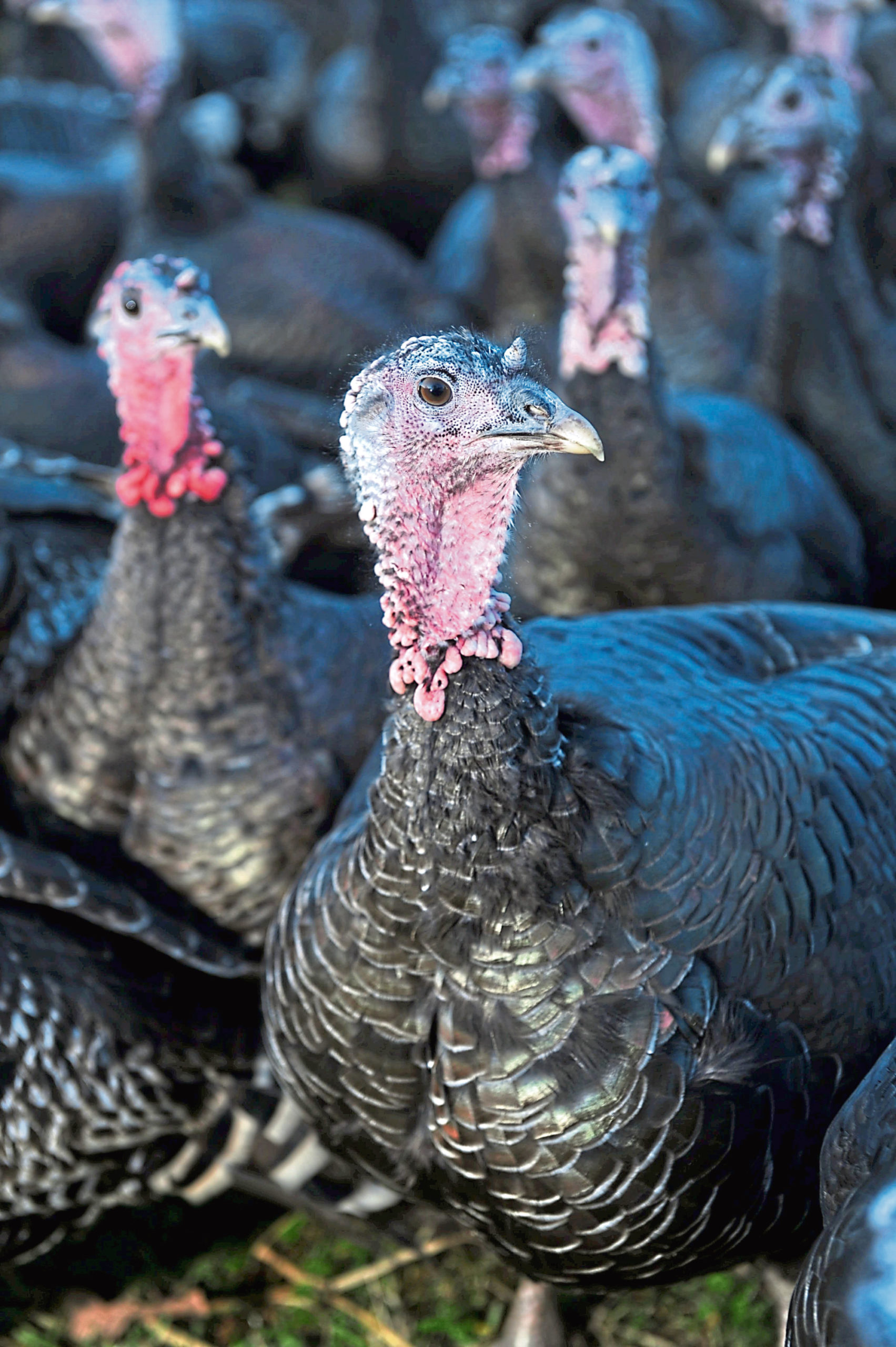 ---
To add to that, you now produce bronze turkeys. When did this start and how many do you rear?
---
My husband and I bought our first turkey poults the year after we purchased Maryfield. We started off with just 25, but today we rear as many as 1,200 free-range bronze turkeys.
---
Could you tell us about the process involved?
---
Of course, they arrive on the farm from a hatchery in Essex as day-old chicks in June. They have to be kept warm in the brooder sheds for the first five weeks until they have grown enough to go outside. In the field, they also have a huge well-strawed night shed to protect them from predators – such as foxes and pine martens. Our son, Bill, now manages the flock and slowly moves the feeding stations around the field so the young turkeys are always grazing on clean grass.
The birds grow slowly in a free-range system for seven months as opposed to 12 weeks for intensively reared birds.
Then they are dry plucked and hung to maximise flavour before being hand prepared with giblets and cooled. After this is all complete, our turkeys are supplied to local butchers and farm shops, as well as our own farm gate sales.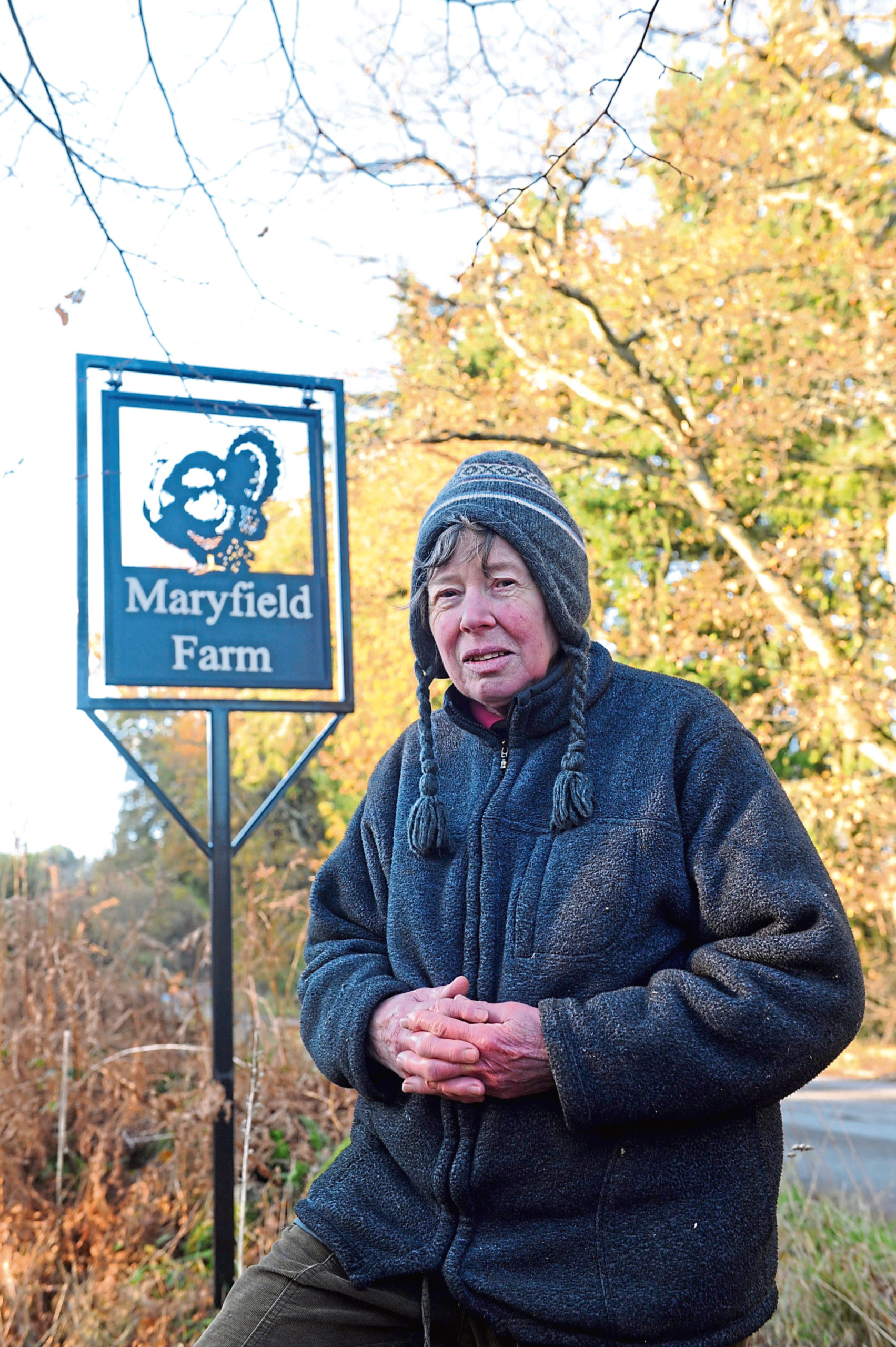 ---
It sounds like your family love helping out on the farm. What are their main roles?
---
Well, Bill also runs his own forestry contracting business while our daughter, Rebeccah, has built up a busy cut flower nursery for florists and supplies bouquets to local farm shops.
However, in December the whole family still become involved taking orders and helping prepare the birds for the Christmas market.
---
Is there anything else that customers should know about your turkeys?
---
Bronze turkeys are definitely the Rolls-Royce of turkeys for flavour and texture, with a high ratio of meat to bone, so I couldn't recommend them enough.
All our turkeys undergo a rigorous inspection covering animal welfare, as well as high preparation standards. And we are one of a small number of turkey producers across the UK to hold the Golden Turkey Award with the Traditional Farm Fresh Turkey Association.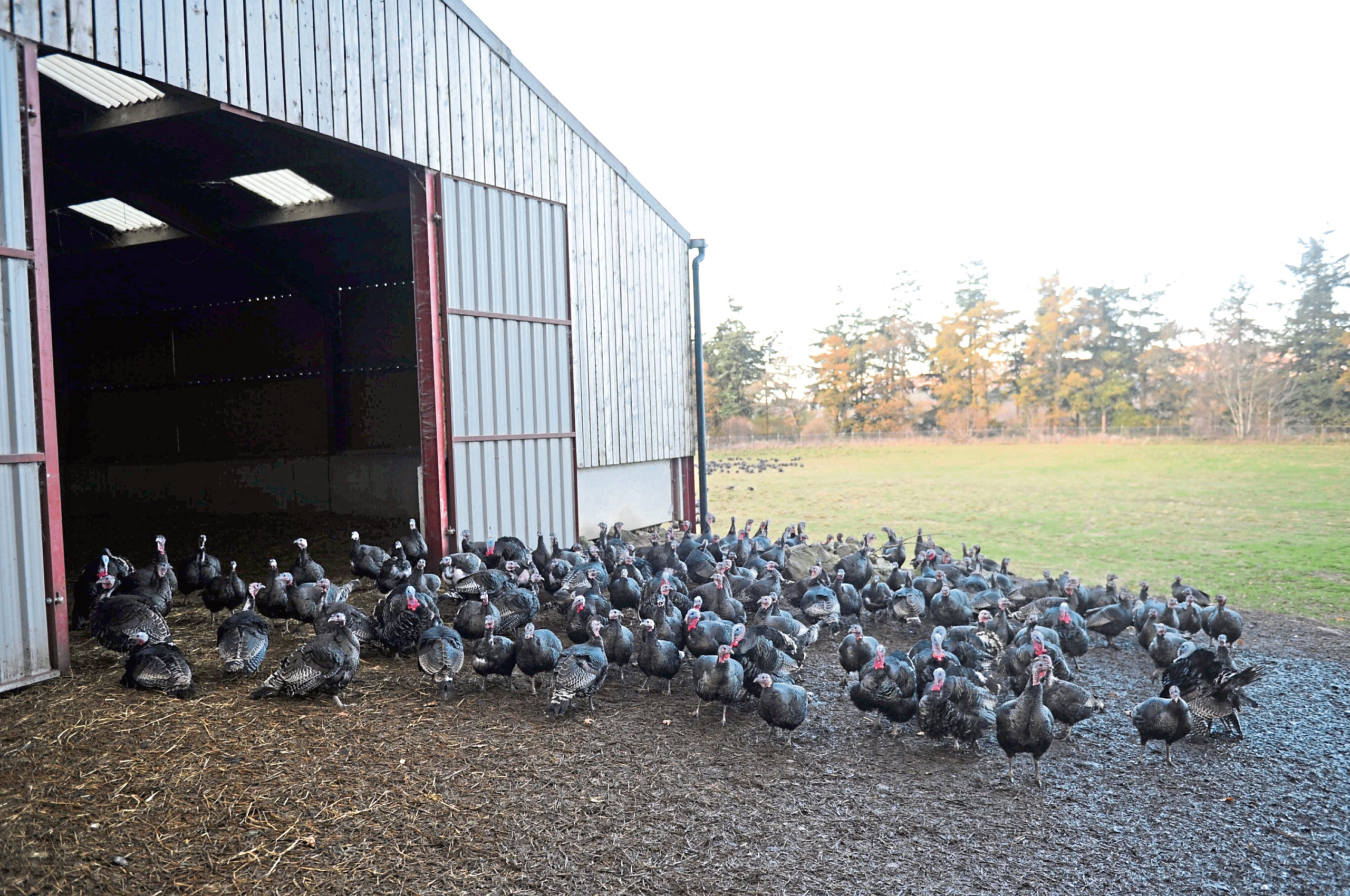 ---
That's great to hear! What's been the most rewarding thing about being a part of the farming industry?
---
After almost 40 years, we have a lot of experience rearing turkeys – and the years seem to have gone by so quickly. When you take on a farm, you really take on the stewardship of an area of land and there are always jobs to do to maintain it.
We are all very conscious of climate change, especially as we have a grandson, Finlay, who lives on the farm. So my family and I have all decided to upgrade and replant the farm woodland and forest with deciduous plantation trees. They will not mature in my or my husband's lifetime, but we hope they will go towards helping save our climate for the world Finlay will grow up in.
I'd say this is definitely something we are extremely proud of.
---
Finally, what's next for Maryfield Farm?
---
Once December is past, 2021 will arrive and the sheds are mucked out and all the fieldwork is done.
Then suddenly June is here and the day-old poults arrive and the whole cycle starts again!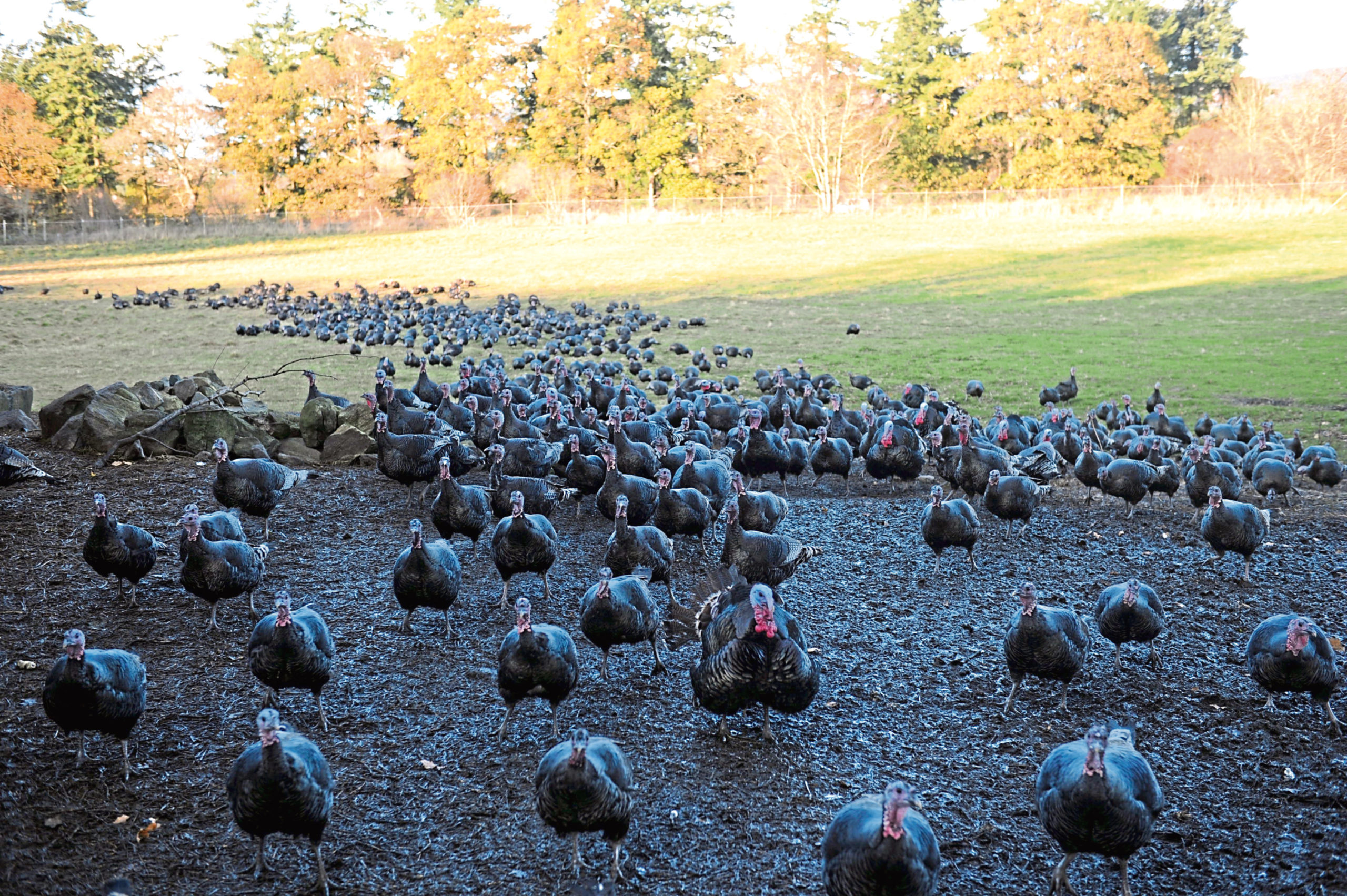 ---
Visit maryfieldpoultry.co.uk to find out more information.