Aberdeenshire chef talks nine-course menus and working with his wife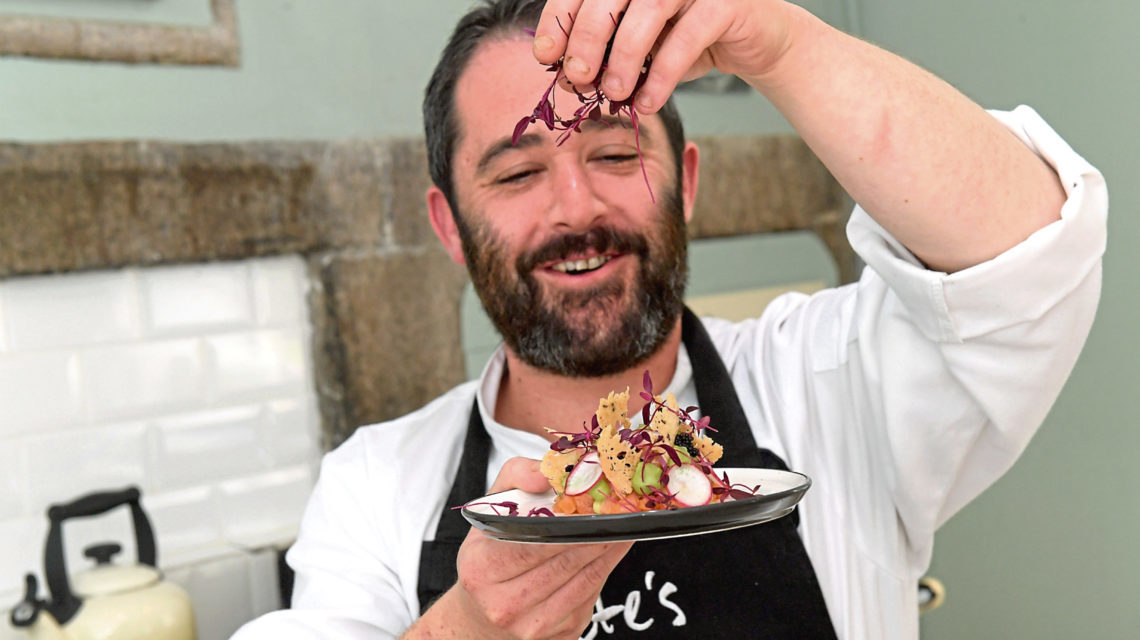 When it comes to picking the food for your big day you want to know you're in good hands. Kate and Liam McKenna tied the knot five years ago, but it was only four months ago that Liam agreed to come on board her well-established two-and-a-half year old catering business, Kate's of Inverurie, as the head chef.
Since then the husband and wife team have harmoniously synched their family life with running their business.
Having been together for 10 years, both Liam and Kate are well travelled. Meeting in Edinburgh, they have lived in Australia, where Kate is from, and in various cities across the UK, too.
Now living in Inverurie with their two young children, the duo work hand-in-hand to deliver bespoke catering services to clients across Scotland.
Working as a chef for the past 17 years, Liam takes his experiences from travelling and injects them into his cooking, adding a concoction of worldly flavours to the dishes they create with the local produce they use.
You've been a chef for a while now and travelled quite a bit, why settle in Aberdeenshire?
I've been a chef for 17 years now. I'm originally from Dundee and I've worked all over including Edinburgh, Australia and various other places. Kate is Australian and we actually met in Edinburgh.
We moved to Aberdeen a few years ago – we love the area and adore Aberdeenshire. I previously worked at a private members' yacht club in Melbourne before moving back to the UK and working around Aberdeenshire area as a chef.
And what's it like working for your wife?
I only got involved full-time in May this year and it's been a lot of fun. I think getting the opportunity to work together is fantastic. It can be hard at times of course but it's definitely the best for the business. We've been together for 10 years and married for five years – time really flies. We've got two young kids so it's great to be able to bounce off each other.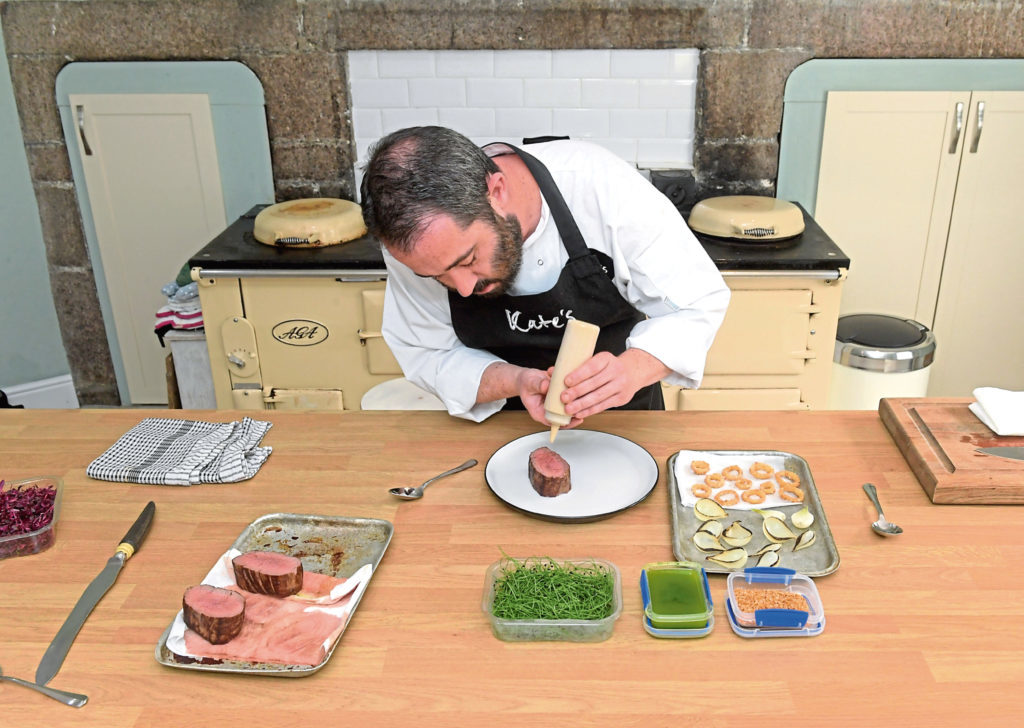 How did Kate's of Inverurie start?
Kate has run the business for the past two and a half years. She started off catering for small parties and as demand grew it was clear we needed to make more solid plans for the company. She persuaded me to get involved and really shape it into a family business.
The direction she was going with the business has seen it get bigger and bigger and we now cater to weddings and events all over Scotland. The client base has really expanded.
It must be great fun working on menu concepts. How do you develop your menus? Are they customisable?
We can be super customisable. Obviously we have our own menus but everyone likes different things so we can 100% accommodate that. The food is one of the most important parts of the day and everything seems to work around it.
Some weddings are now booked years in advance and some are weeks, so it's working within the timescales and what the customers want. It's all about working with the client and achieving what they want.
Do you work with local producers?
We're only as good as the products we use so sourcing locally is very important to us. People want to know where their food comes from and the more local produce we can use the better. It supports the local community, too.
We get all our beef from Presly's in Oldmeldrum, which is a fantastic butcher, and our vegetables are from Turriff or the Green Grocer. Our berries are from Barra Berries and our fish is from Kings Foods in Aberdeen. People really like that it's local and provenance is huge in Scotland just now.
Are there any big trends in the way people are dining at weddings nowadays?
A lot of people are pulling away from the traditional three-course meal just now and focusing more on sharing dishes and tapas. It's stuff that can be put out during the day whenever and wherever. It's been really popular this year and I think it'll continue to be the trend for next year.
People want a more relaxed feel to their wedding as opposed to a formal structured day as such. It seems to be the in thing at the moment. And as long as there's plenty food and booze people are usually very happy.
What would you say are the most popular dishes at weddings?
Popular choices are the classic wedding dishes, especially for a sit-down meal – parfait, sticky toffee pudding, and chicken for main. People are so used to going to weddings and getting the same thing so we always try to direct our clients to different things and really showcase what they can have.
One of our most popular dishes is our Inverurie braised beef. We slow braise the shin (or ox cheeks) and we serve it with a crispy polenta and tabouli. It's local with a twist on it – working in Australia and travelling around has helped develop variations of traditional dishes.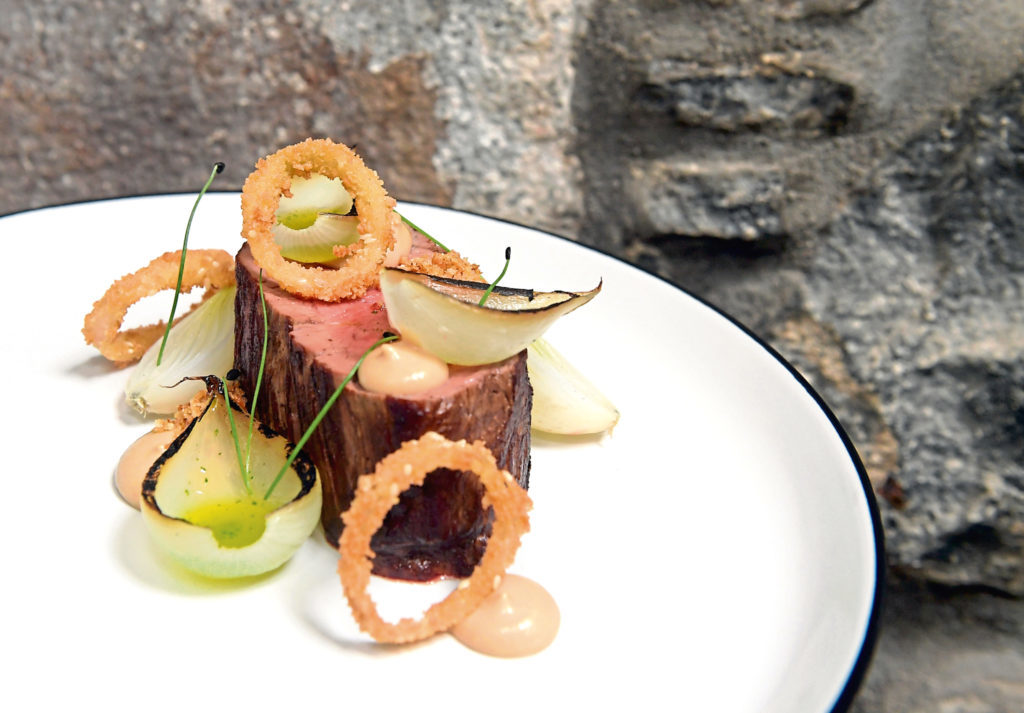 Have you had a really extravagant or wild request yet?
We did a wedding recently which was Mexican-themed. The bride and groom had a close association with Mexico so we did a tapas-themed menu around that. They had a few dishes they wanted to incorporate but we got to be really creative, too. They had an eight or nine-course menu so we're definitely adaptable. We try our best to accommodate everyone and source stuff especially for clients.
What's the biggest challenge for a catering company that's continuously at different venues?
Our business is based on going to people or catering in marquees, or venues that are remote. The challenge that come with that is to make sure we have everything with us. We need to be very well prepared because we can be 25 to 30 miles away from anything in a tent, so it's so important we've got everything we can possibly imagine for the kitchen – chairs, power, everything. Especially for a wedding – you'd be surprised what people ask for.
How are you diversifying?
There are a lot of people who are vegan nowadays so we've created a complete vegan menu. We like to cover all aspects and it's important to diversify, to be honest. We do everything from canapes to barbecues, to nibbles and full-blown catered events. Every job is completely different but I think that's the beauty of being a catering company. You never know what's next.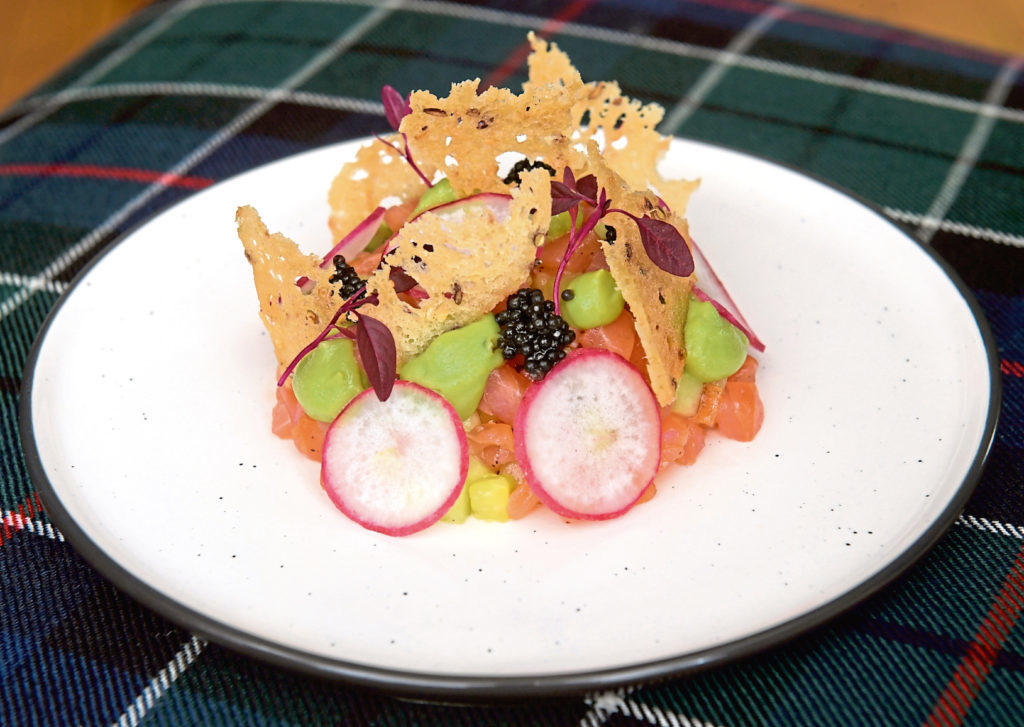 Tell us about the team.
Because the business is ad hoc and as needed, the team we work with are all part-time staff and we can have 15 to 20 staff working for us but I tend to have four or five people in the kitchen with me.
The team we work with are really close and it's all people we work with on a regular basis. They're a great bunch and we all really trust one another.
What do you love most about your job?
The best part is that no two days are the same. A few weekends ago I was at the Braemar Games cooking for the Royal Air Force (RAF) and the head of the RAF was there. It was fantastic. The next day we were doing a wedding in a walled garden in a castle, you just never know what your next project will be.
It's unlike a restaurant. I guess it can become quite monotonous in a restaurant, whereas with this job you're always cooking different things in different places. It's very free rein and I get to pick and create menus with the client so it's very creative. I really enjoy that element of it.
Read all Society's food and drink articles and interviews with chefs here.