Aberdeenshire business Barra Berries sees fruits of its labours with growing clientele and re-launched cafe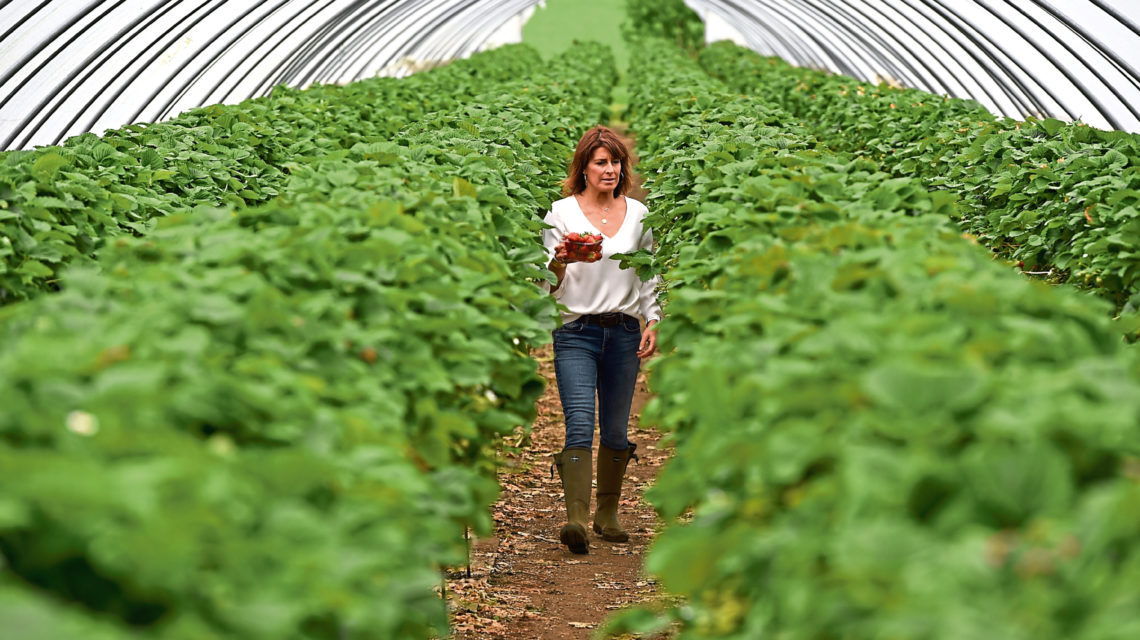 When husband and wife David and Sarah Stephen bought Barra Castle they never envisioned that they'd later own Barra Berries – one of the biggest soft fruit firms in the north-east.
Sheep and cattle farmers, it wasn't until the couple were looking to diversify and were asked by friends in Arbroath to grow raspberries for their soft fruit firm that they decided to develop their own brand.
Initially starting with raspberries, the increased demand for strawberries meant it wasn't long until they had six acres of land dedicated to growing the two varieties.
Now growing blackberries, blueberries and asparagus at the Oldmeldrum-based firm, the team at Barra Berries increased the' offering – and scaled up operations to cover 30 acres of land.
But why berries? "Because it wasn't going to be pigs or dairy cows", said David, who runs the business with Sarah and oversees the berry production.
Re-launching The Farm Shop at Barra Castle recently, Sarah has worked tirelessly to ensure the new shop's cafe offering showcases the best of local fare from an array of producers. Looking to introduce a breakfast offering, the farm shop, which has doubled in size, is anticipated to be the place-to-be this summer, and onward.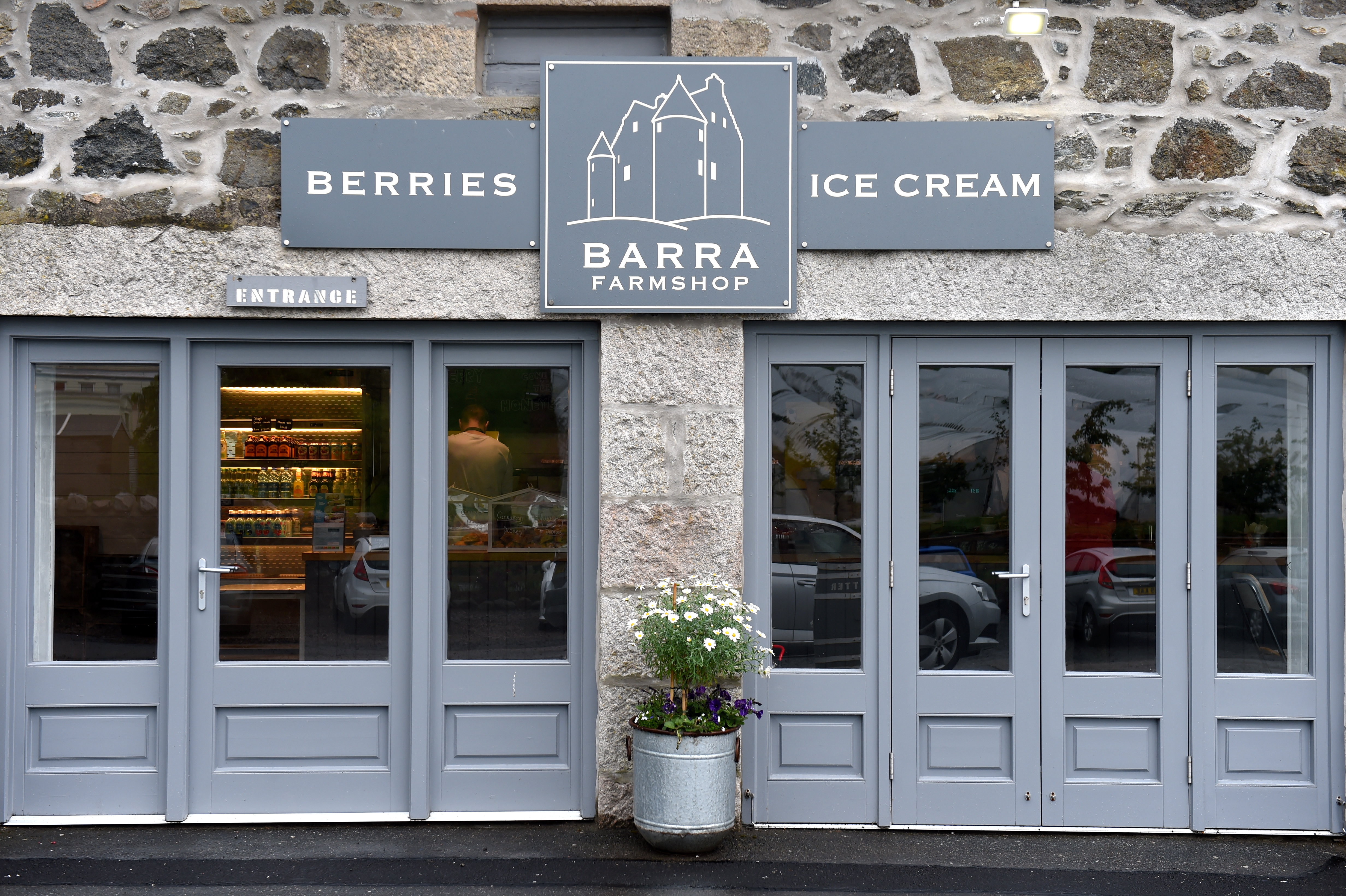 ---
You reopened The Farm Shop, how's it going and what's new?
---
Sarah: Growing the shop was never really our grand plan but we've doubled it in size this year. It's been very organic the growth and every year we try to add something different – this year it is opening it permanently and offering a range of new things like breakfast.
David: The shop makes Barra an experience. Having been seasonal up until now and moving into being all year round, it's a big step for us. We want it to be a destination. When we first arrived here the whole area was pretty decrepit. We saw the potential immediately and it's just grown and grown. We're constantly thinking of how we can change it. We've invested a lot in the fruit, too, and have got better refrigeration and packing areas, so it's all about quality for us.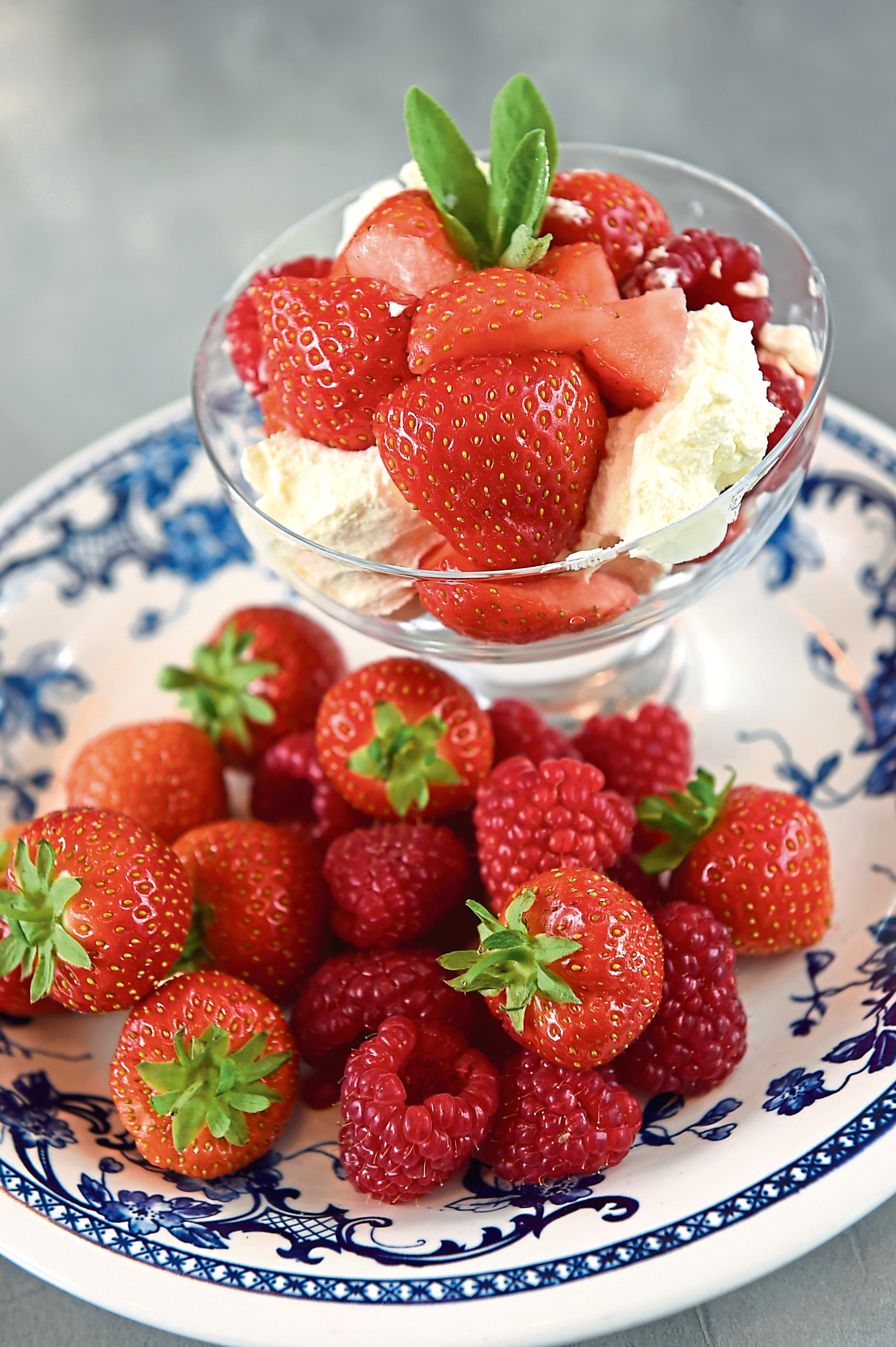 ---
Tell us about the fruit, how has it expanded over the past 16 years?
---
D: We started off with cattle and sheep to begin with and then we needed something a little more intensive so we started growing fruit. I wanted to diversify. We looked at a dairy farming, looked at pigs, and then friends of ours had built up a soft fruit business in Arbroath and asked us to grow raspberries for them. In 2003 Sarah and I got married and we planted our first raspberry canes – I guess it's just grown from there.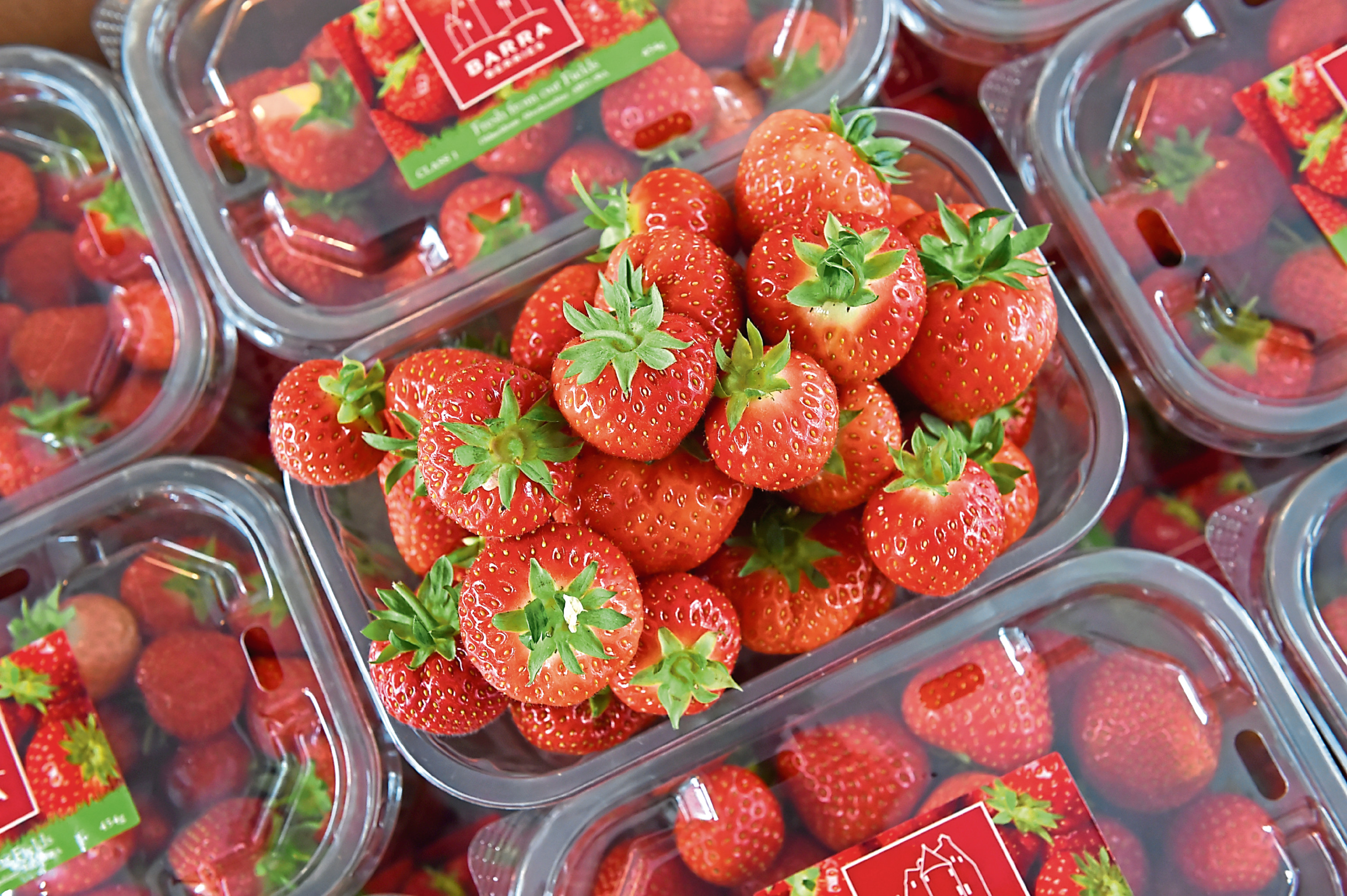 ---
You started off with raspberries and added the others later, yes?
---
D: The first thing we planted was raspberries but strawberries are very popular. People kept asking why we weren't growing them but I just wanted to be a really good raspberry grower. I soon realised that we should be growing strawberries and they sell extremely well. Everyone eats strawberries so we decided to do more of them. We've grown blueberries, blackberries and we've also grown our own asparagus now. We don't grow these on a large scale like the raspberries and strawberries.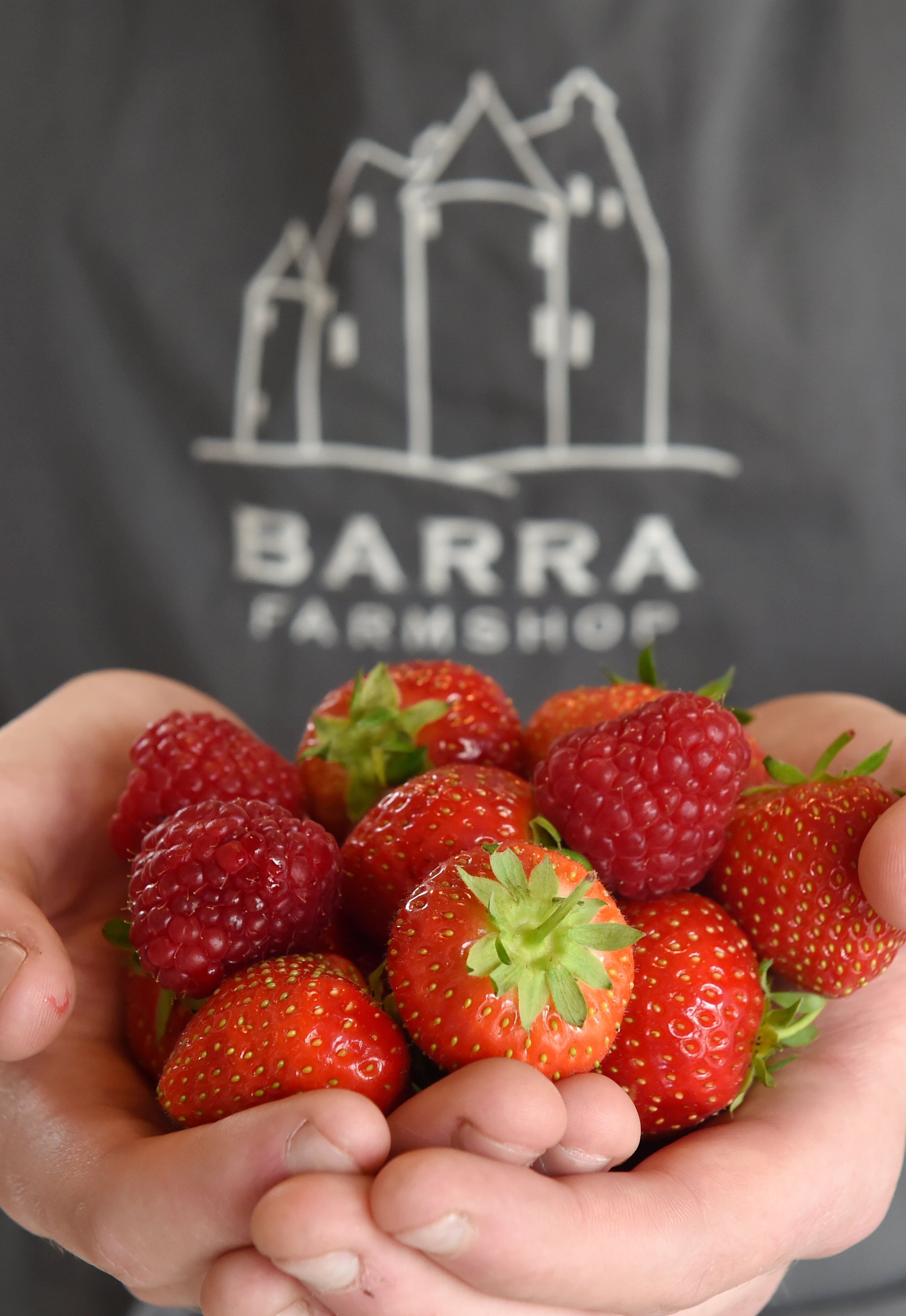 ---
How much are you guys growing now?
---
D: We started off with six acres of land for the polytunnels. We've now got nearly 30 acres. I don't know if we'll grow any bigger, it's not the space or the amount of acres we have that's my driver, it's the quality of the fruit and the consistency of that quality that means so much more. We produce roughly about 150-160 tonnes of strawberries and 50 tonnes of raspberries every year. A good percentage of the raspberries go on to be sold at supermarkets but we sell a reasonable percentage of the strawberries at home with the balance going down to the supermarkets. Production peaks and we have to be conscious of where we need to level out. There can be days where we pick four tonnes of strawberries and we'd never be able to sell all that here just in one day, whereas with the supermarkets, they can. We're very fortunate to have that market and it fits perfectly with our supply and demand.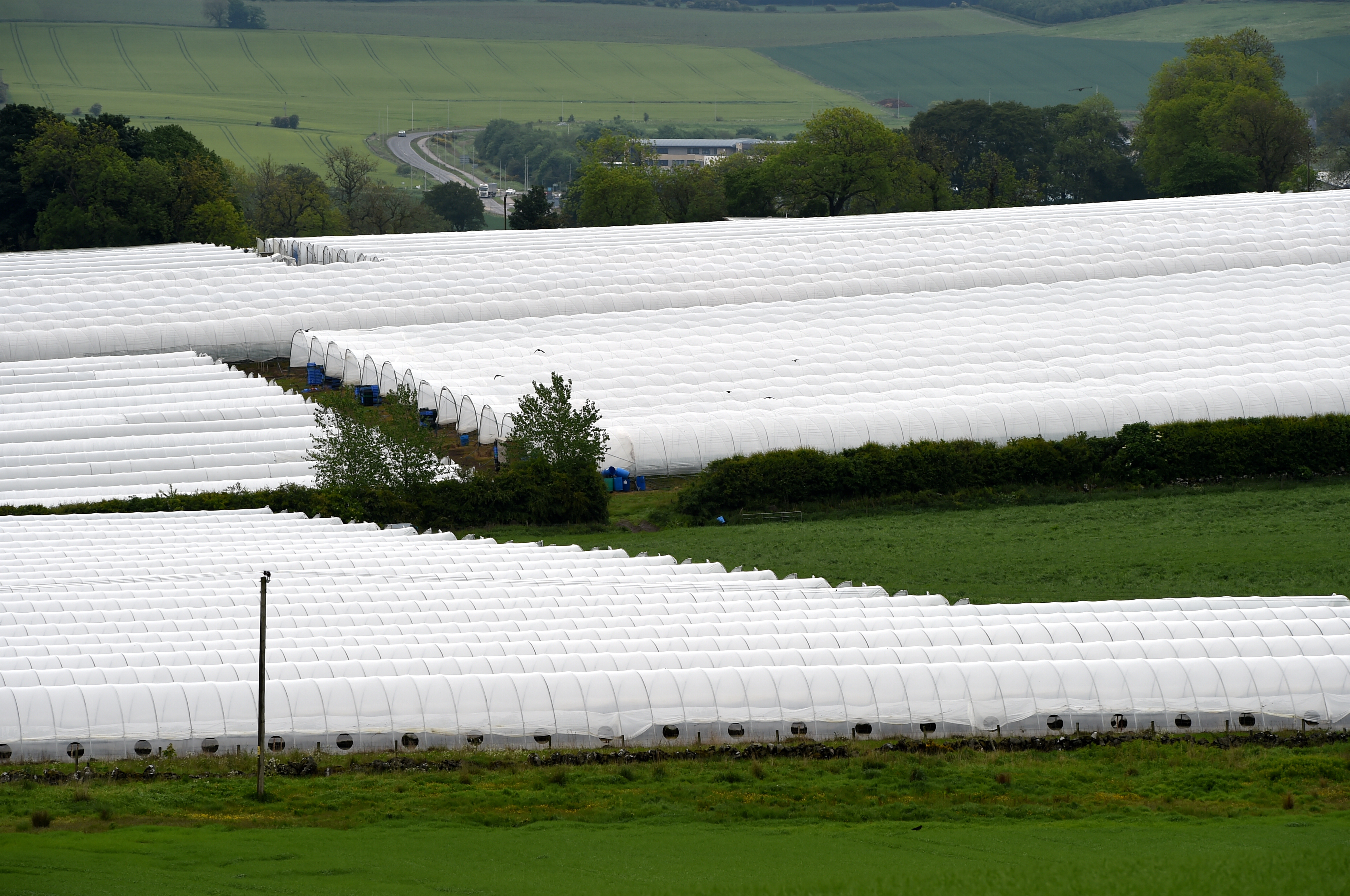 ---
Berries are seasonal, what does that look like from a business perspective?
---
D: We want to spread our season as much as possible. With the little tunnels we can close them up and keep them warm or we can open them up. We can plant at different stages. We've just planted some this week and they'll be ready August/September time. Again, they'll go into the smaller tunnel so we can try to keep them warm if the weather isn't so good. Pollination, especially for the raspberries, is really important. We buy boxes of bumblebees – they don't store any food, so they have to work every day regardless of weather. Honeybees on the other hand do, so they don't work every day. We need them to work all the time. My father has his own honeybees, so they come across and help out too depending on the weather. We sell their honey in the shop.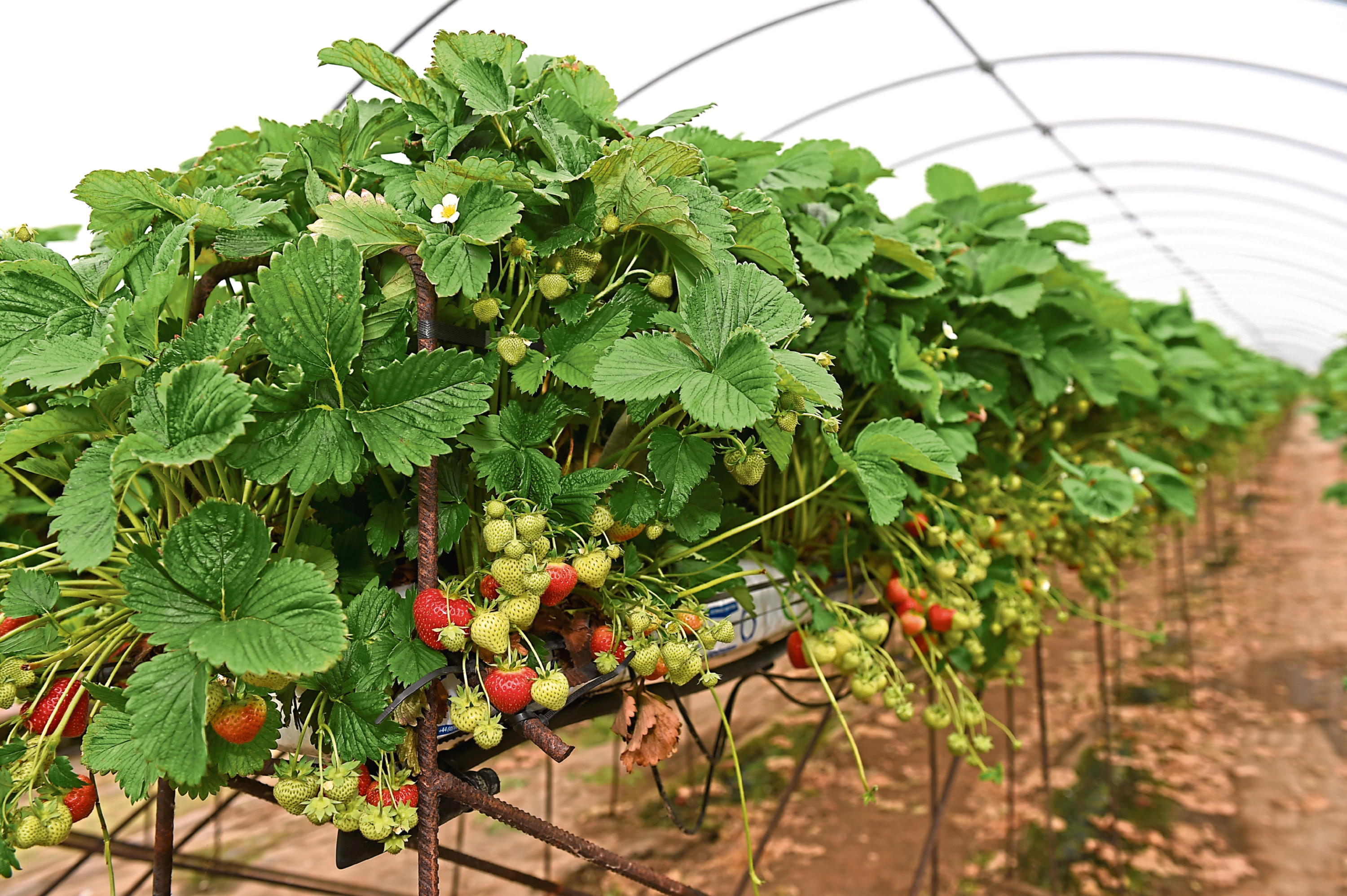 ---
What made you open a shop?
---
D: We had some fruit which wasn't suitable for the supermarket and it didn't have long enough shelf life for them, so we decided to put a few punnets in our barrow where people could just drive up and purchase some berries. We then had a burger van that we could sell our strawberries from and I guess the turning point for us was when we went on a family holiday to New Zealand six years ago. We came across great examples of farm shops and one thing we saw was an ice cream machine. It was unique and blended the fruit and the ice cream at the same time and was making these amazing naturally flavoured ice creams. We decided we wanted to try that out so we emptied one of the sheds and started making way for the shop.
---
You've diversified into different products, tell us about that…
---
S: The jam is really ensuring we don't have any waste. A lot more people are reconnecting with food and jam making and the ice cream is something really special too. We added it in 2014 and we wanted this specific machine from Australia that we'd seen. No one else in the UK had this machine and we were the first to get it. It was a big investment for us and the first season we started, it did really well. We then bought a second, and now we've got a third. The latter supports the other two and we'd really like to develop a mobile option with it and take it to weddings and events. Each one is made individually and takes around one minute to make. It's our fruit and Mackie's of Scotland's ice cream. People really connect with it and they come from far and wide to try it.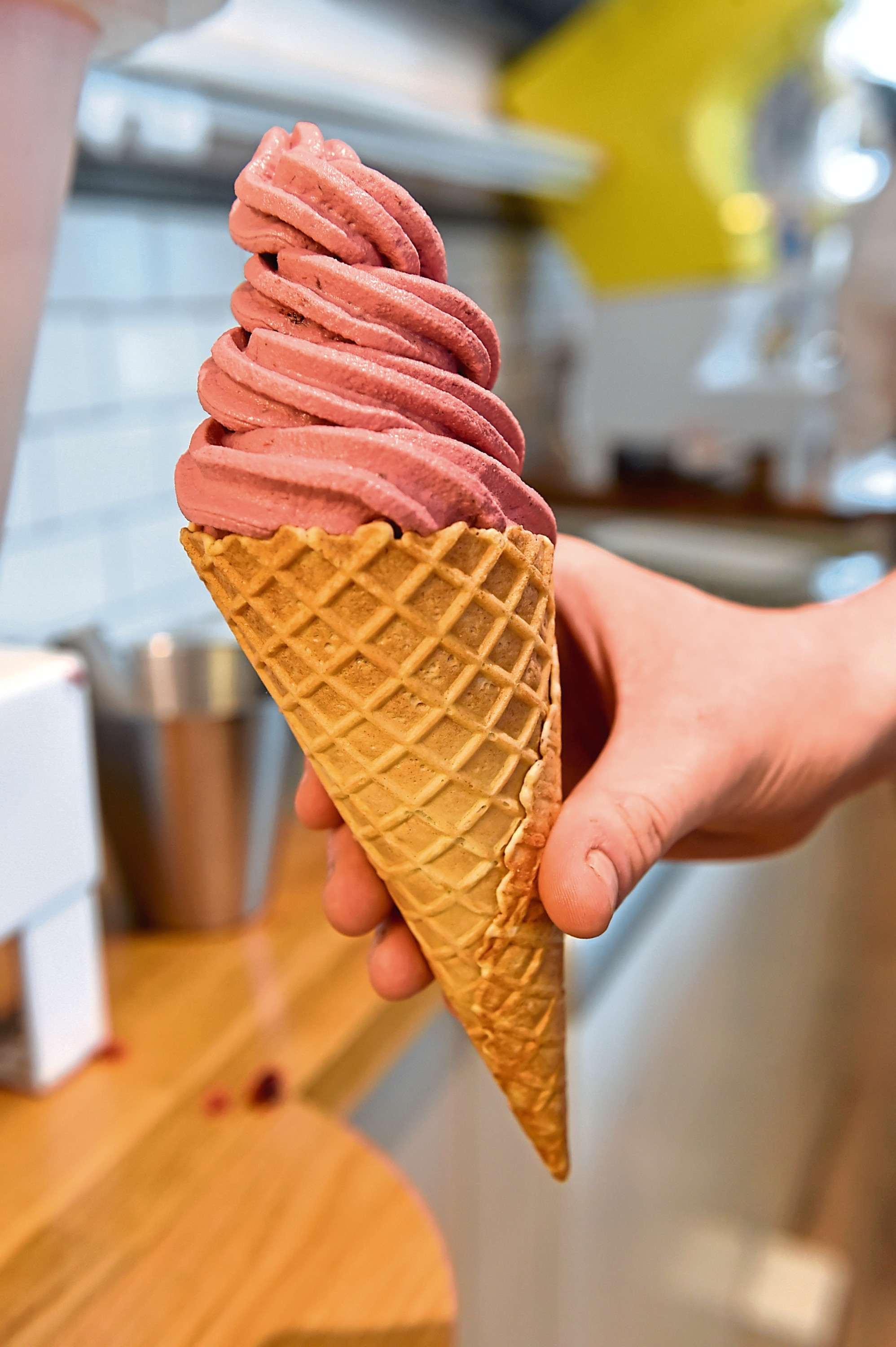 ---
How many staff do you employ?
---
S: It varies a lot as the berries is a seasonal business. There's 70 pickers that we employ and when we get into the off-season months, we have a core team of around five. Most of the staff will be gone by October but we have a core team who care for the plants. The shop is now going to be open all year round and we've just employed an on-site chef, a new operations manager and more staff that will continue to help us grow. We've gone from a team of two and David's dad to six staff in our core team.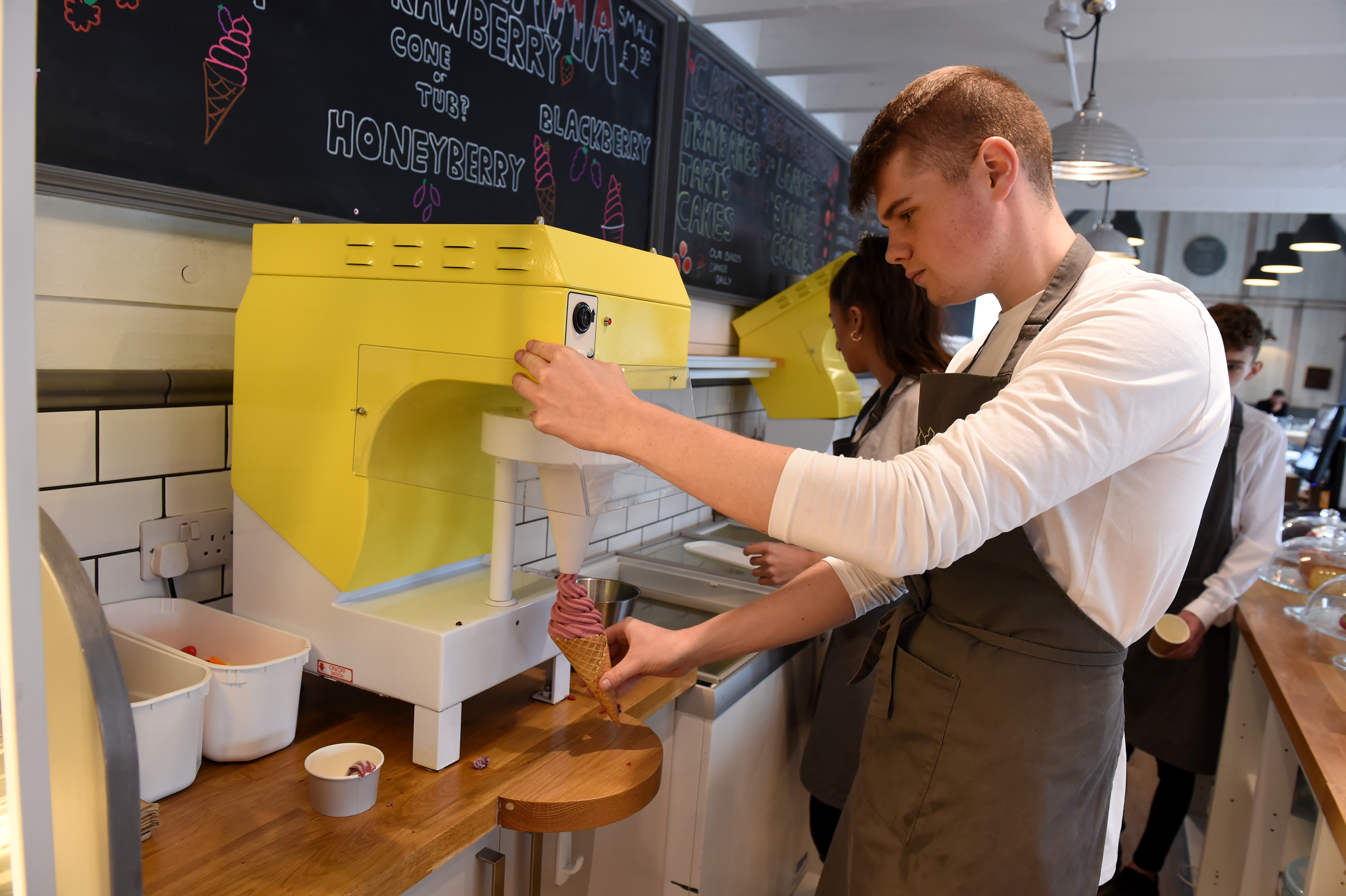 ---
What's next for Barra Berries?
---
S: I think the focus is to get the formula right so that we get consistent business. We'll offer great food with a really nice menu, we want to showcase a local, wholesome menu which changes a lot and has a big variety.
I want us to offer breakfast and different things like that. We'll keep it simple initially and then see how we get on.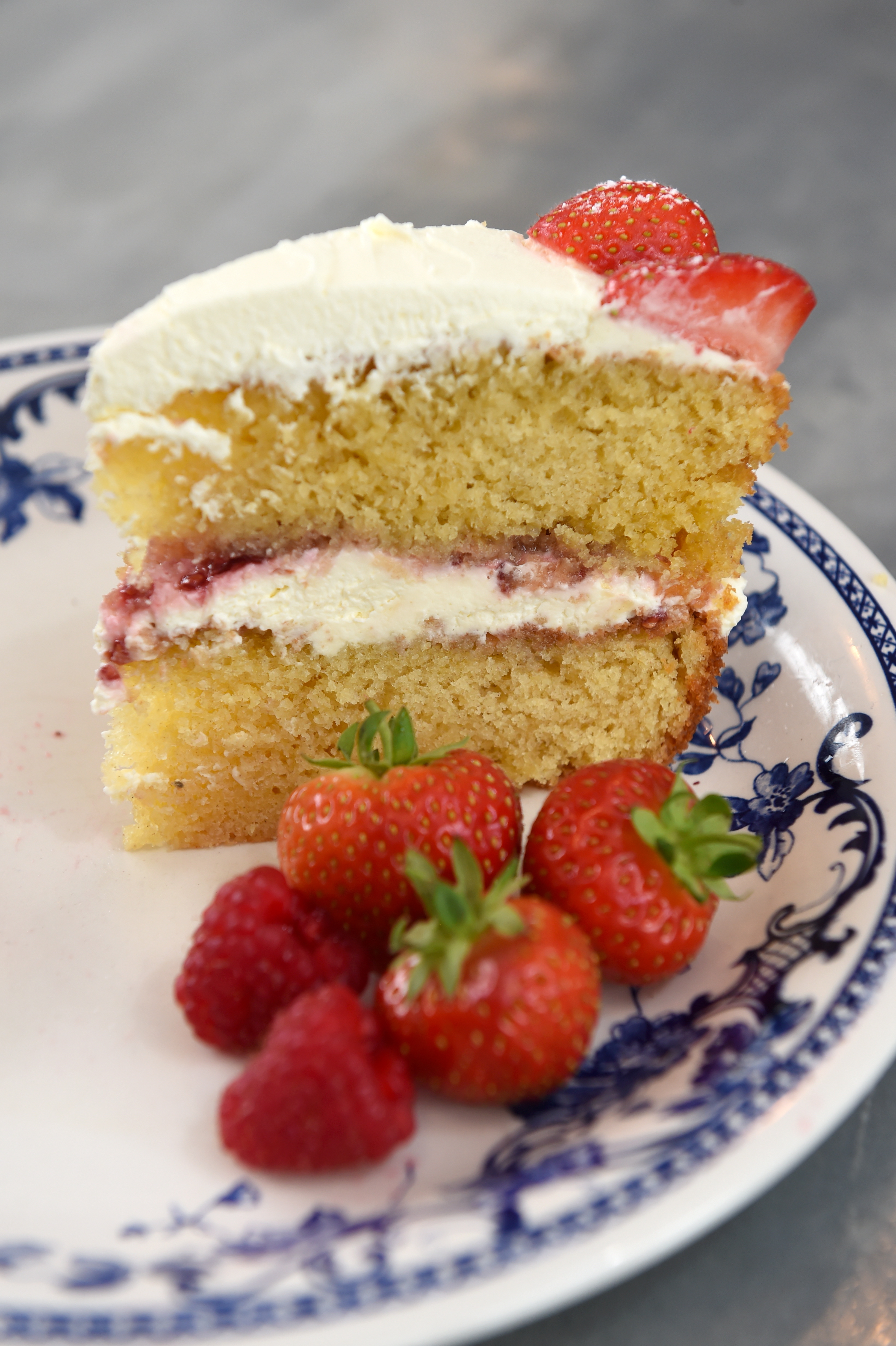 It's a lovely space and I'd like to do more pop-up events here. The Barn – the venue – is separate from this side of the business and we'll look to grow that for a corporate market. We're both very passionate about this side of the world and there's so much more of a tourism buzz around this area.
We've got so much going for us with regards to this area, so it will be building on that and making a bigger name for ourselves.