Aberdeenshire baker to launch 'decorate your own' Halloween-inspired biscuit set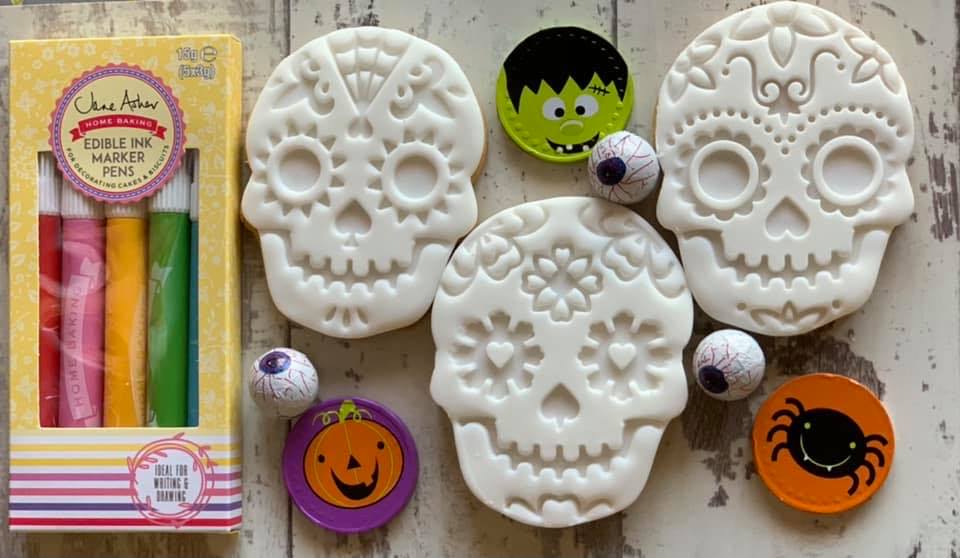 An Aberdeenshire baker is set to release Halloween-inspired biscuits.
Melanie McEwan – who owns Alford-based business Cake You Happy – has whipped up the sweet treats, which are due to go on sale in time for Halloween.
The set comprises three iced Day of the Dead biscuits, each boasting its own quirky patterns.
Perfect for all ages, the pack also contains a set of edible ink pens.
Call 07736 316146 for more information and to place an order.