Aberdeenshire baker re-creates author Roald Dahl's Grand High Witch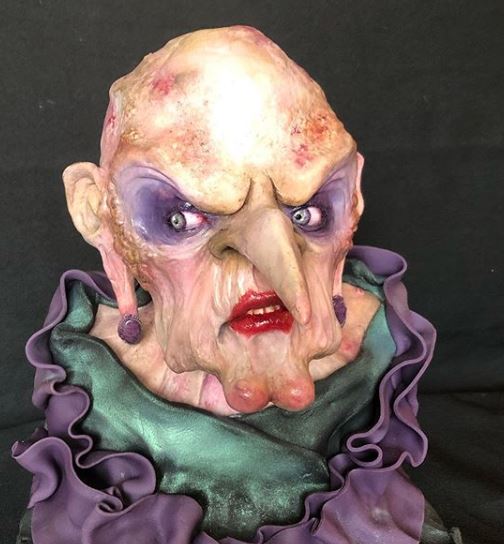 Do you remember reading the Roald Dahl classic The Witches? Or do you have memories of watching the film from behind a cushion when the Grand High Witch unveiled herself? Yup, we do too.
The Witches movie, released in 1990, was based on the children's novel published in 1983… and it made both youngsters and adults quiver as the Grand High Witch (Anjelica Huston) peeled off her 'mask' to reveal her real, terrifying face.
Giving the north-east a blast from the past, Inverurie-based baker Kelly McWilliam has created an amazing – and equally scary – cake modeled on the Roald Dahl character.
Kelly used modelling and covering paste, as well as sugar colours to hand painted the fantastic creation.
See more pictures of the work of art below.
Click here to see more of Kelly's cakes.