Aberdeen Restaurant Week: Two-course dinner menu review @ Carmelite Bar & Grill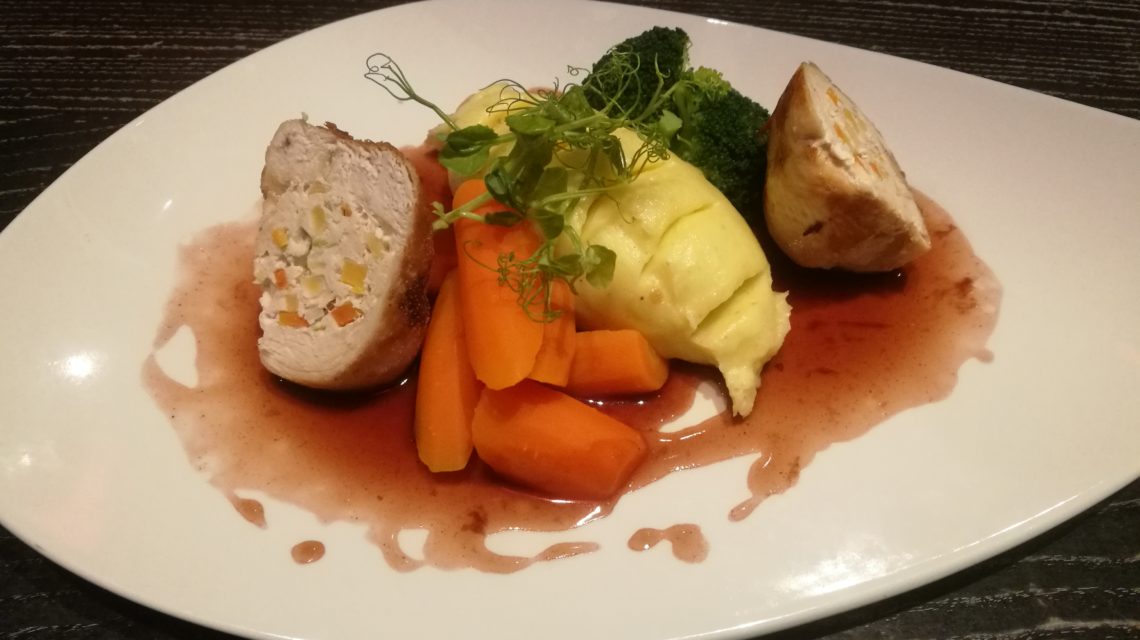 Aberdeen Restaurant Week has today made a welcome return during an incredibly difficult time for the hospitality industry.
With more than 30 eateries taking part in the two-week-long event, it is hoped the dining promotions will encourage more foodies to venture out once again and support the wide range of restaurants involved.
One of the eateries taking part in this instalment of Aberdeen Restaurant Week is Carmelite Bar & Grill.
Having only been to Carmelite, which is based on Stirling Street, for drinks and to attend some of its many events in the past, my friend and I were keen to sample the hotel's food offering.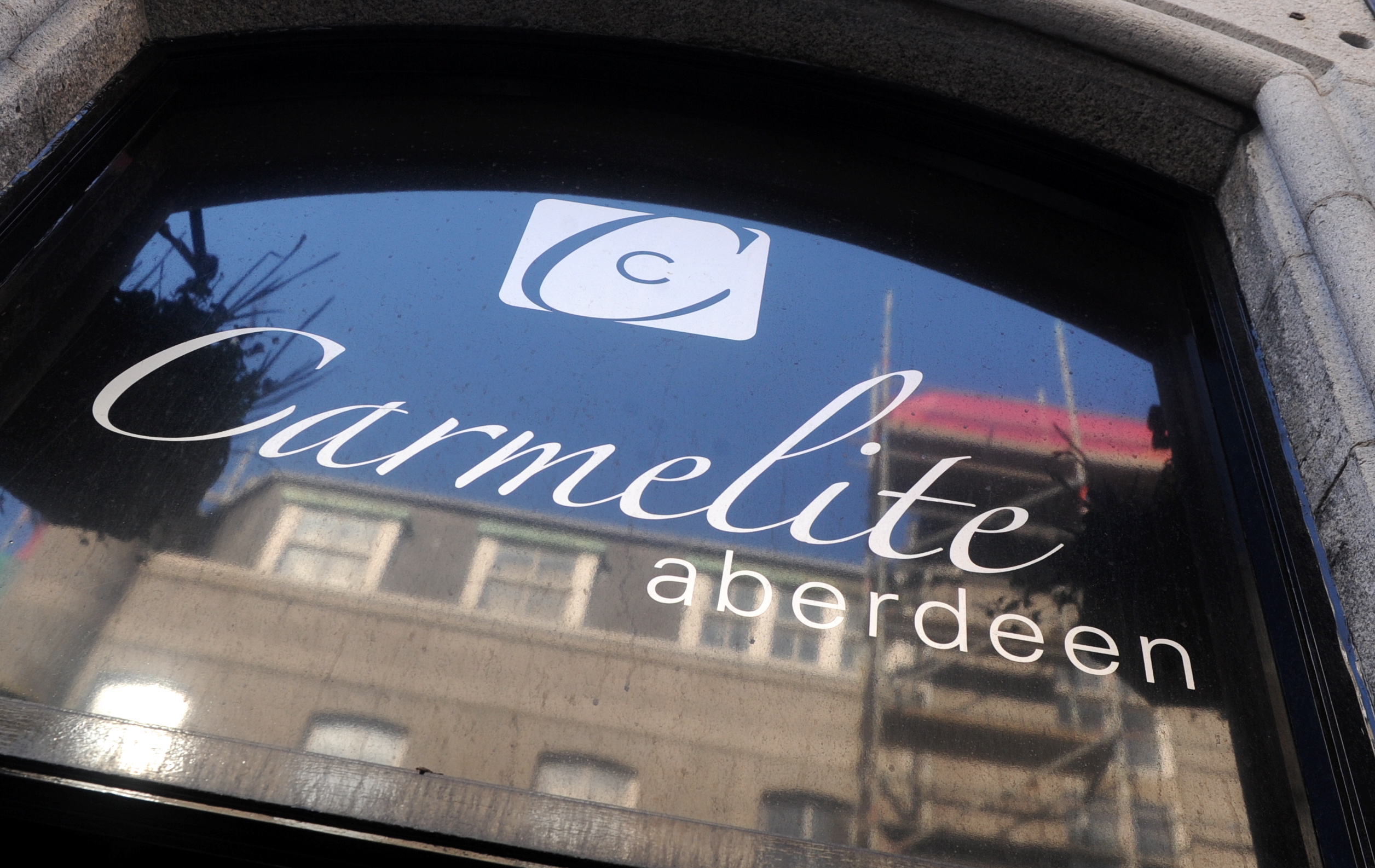 The city centre hotel offers two tempting options this time around – guests can either enjoy Carmelite's high tea menu (£10 per person) or opt for its three-course dinner menu (£20 per person). Quickly scanning both menus online, we decided to book a table for dinner.
Outside on arrival, we put our masks on and entered the stylish hotel. At the front desk, we were greeted by a friendly member of staff who was also wearing a face covering. And after using hand sanitiser, we were swiftly shown to our booth. Simple and safe.
The Food
Having quickly decided what we fancied, we fired away our order and patiently waited for our starters to arrive.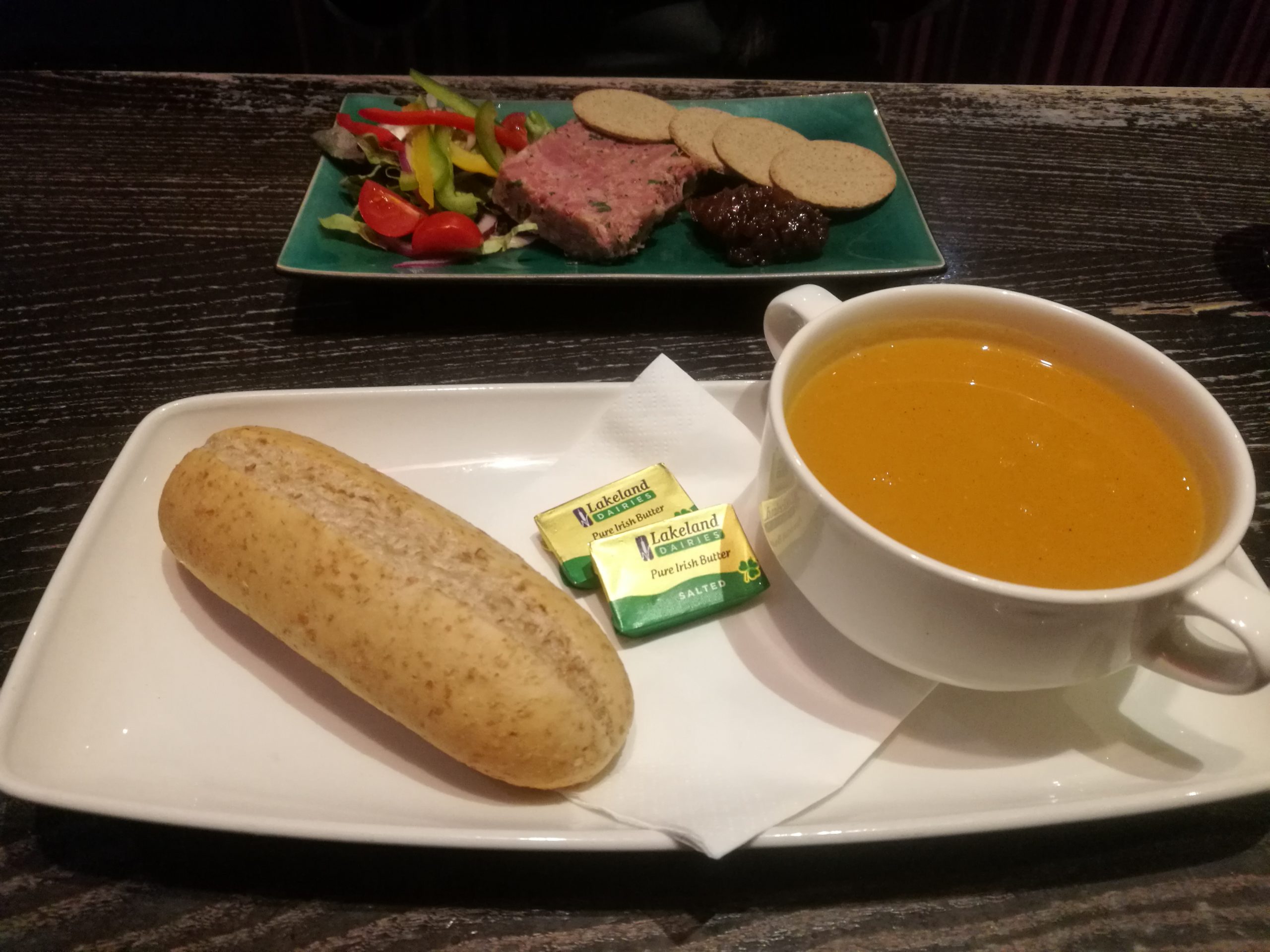 Since the weather outside was frightfully cold, I really liked the sound of spiced butternut and sweet potato soup. And while the dish wasn't presented in the most appealing way, the hearty soup – served with a warm crusty baguettine – is perfect for colder months.
My friend opted for a terrine of ham hock and smoked chicken. Her portion of the flavoursome terrine was rather generous. Served with a roasted fig chutney, she said the flavours complemented each other nicely.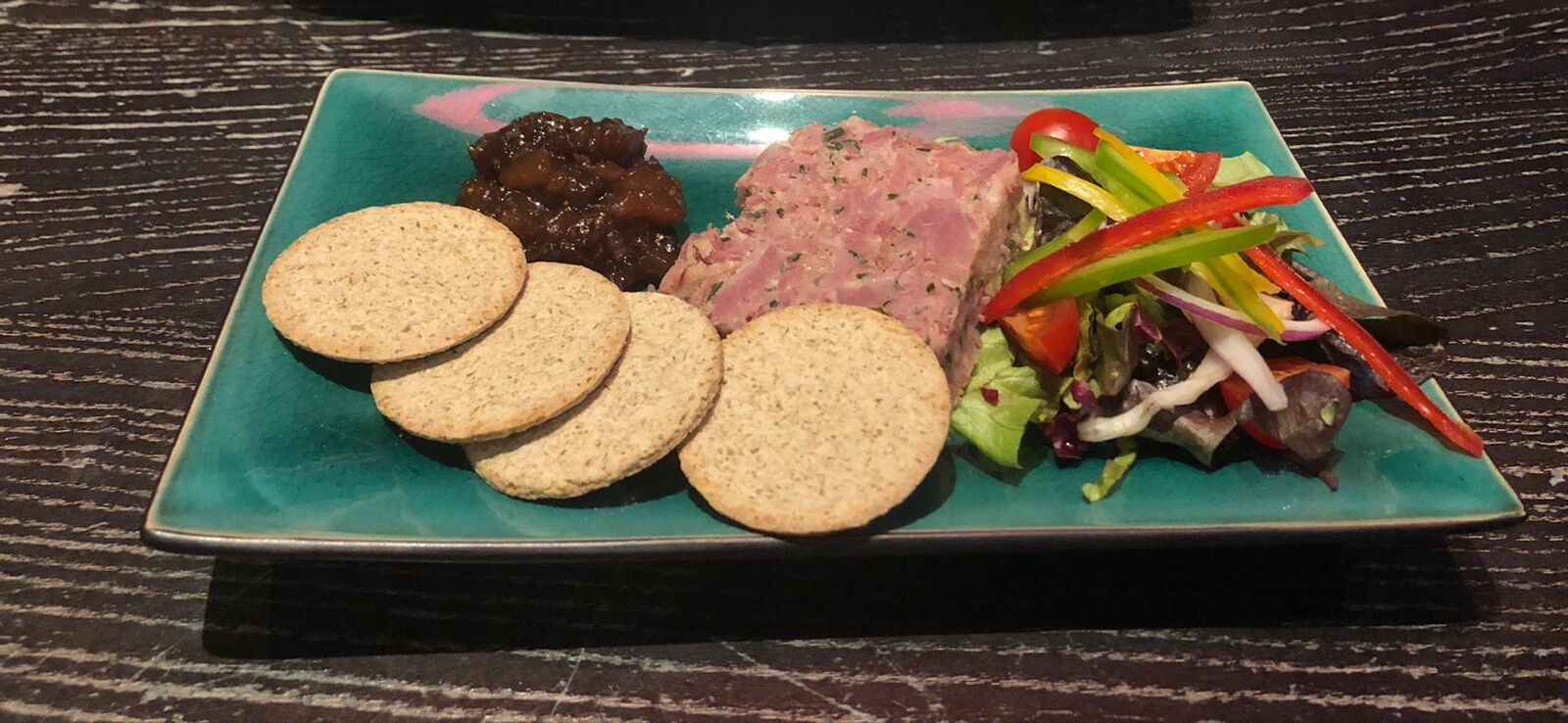 My main – a baked fillet of salmon – was the highlight of the evening and the reason why I'll definitely be booking a table at Carmelite again.
Presented and cooked to perfection, the fish flaked away as I cut into it. Soft, but rich in flavour, I squeezed the wedge of lemon over the salmon to enhance its delicate taste. Also served with a ragout of fennel, broccoli, capers and sauté potatoes, the dish couldn't get any better.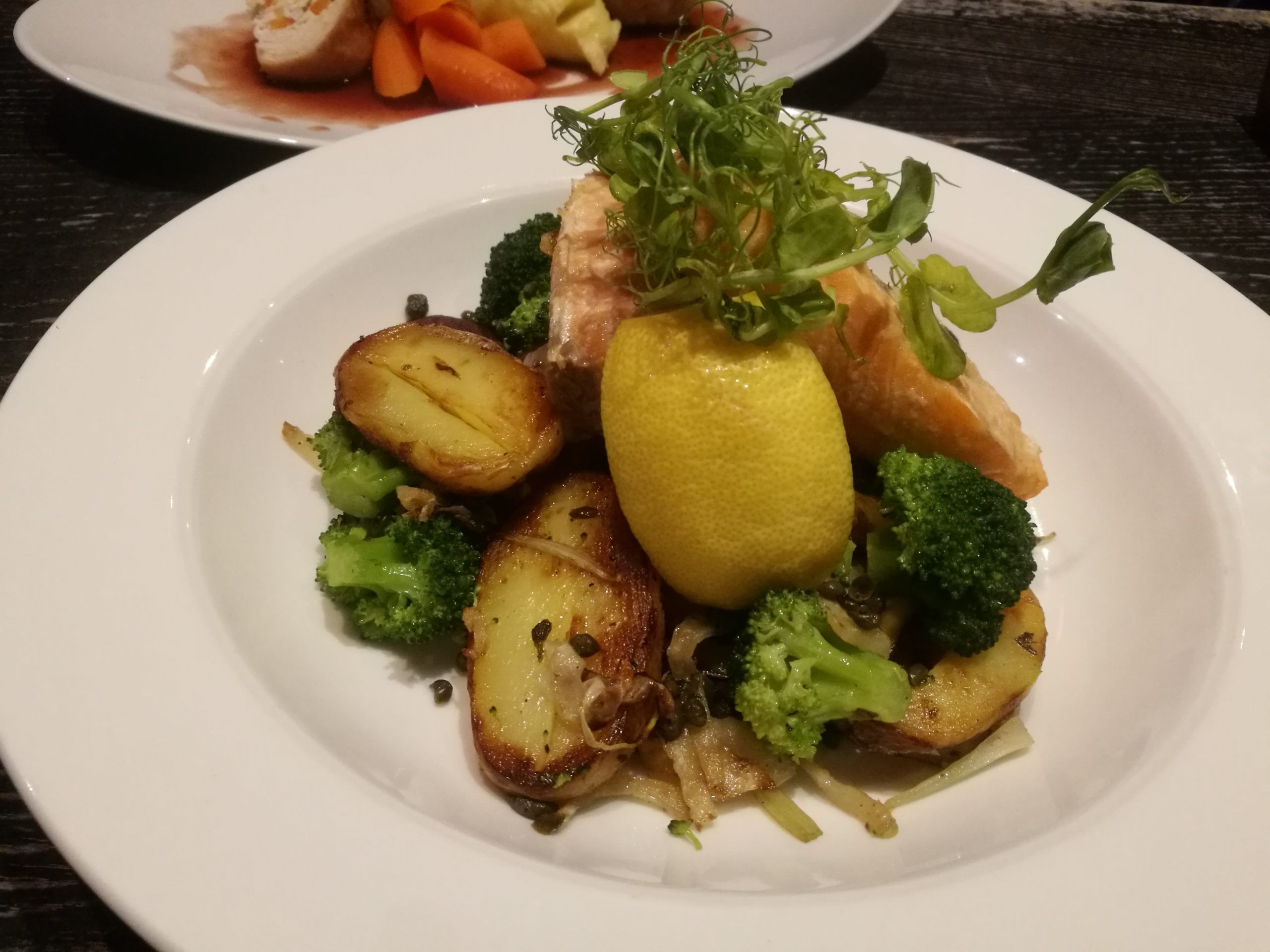 Across the table, my dining partner was tucking into a ballotine of chicken, which was stuffed with a tasty vegetable and herb mousse.
Nicely presented with extra vegetables and served with creamy mashed potatoes, she described her chicken as "succulent and well-seasoned".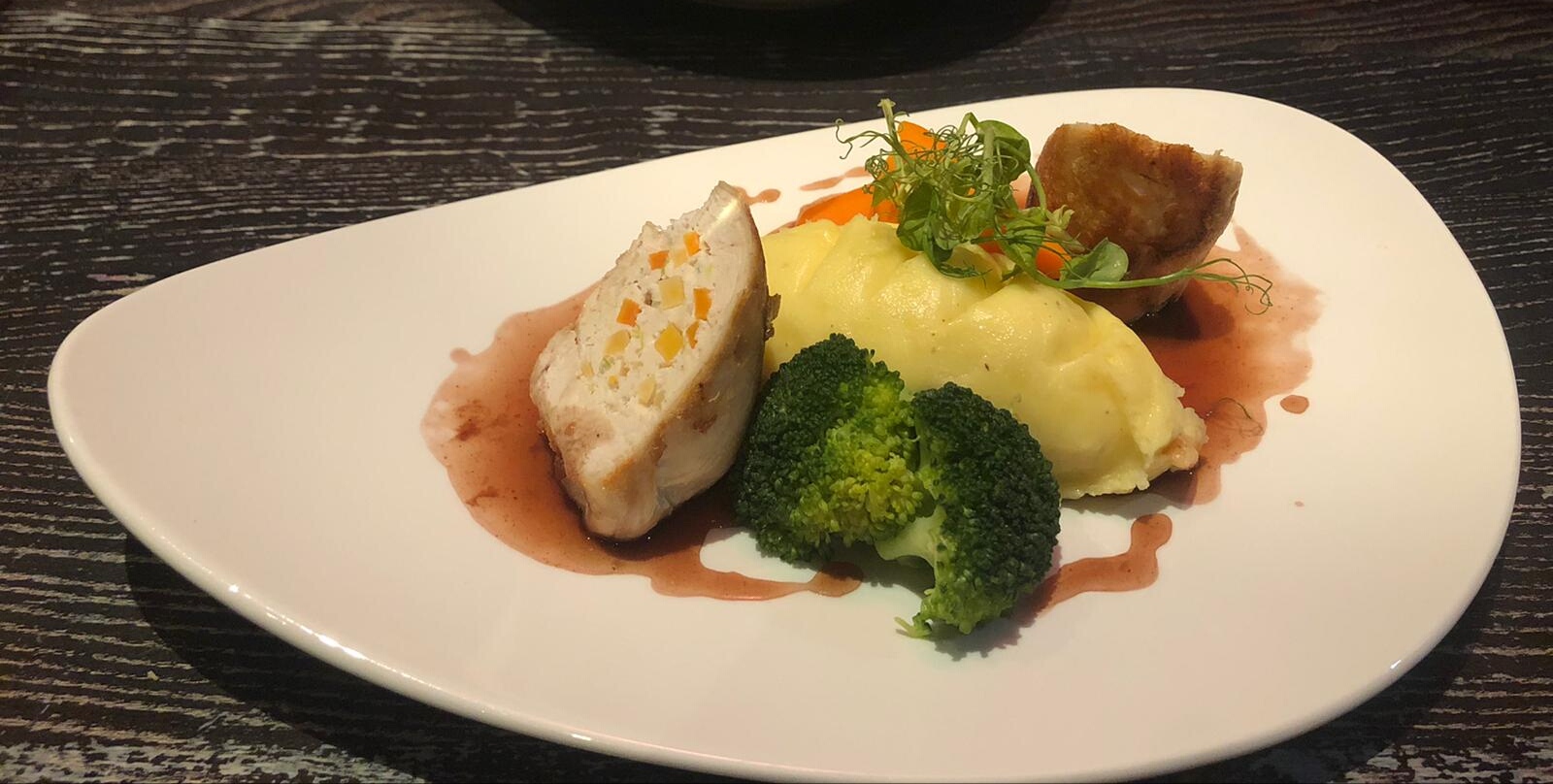 The Verdict
For £20, locals can choose two dishes from five starters, five mains and four desserts, with a glass of wine (or a soft drink) also included in the price.
While service is now more laid back due to the current restrictions in place, it is still first-class. Our server was knowledgeable and attentive without being overbearing which I appreciated a lot.
Already planning another dinner date at Carmelite before finishing our mains, the eatery's tempting Aberdeen Restaurant Week menu is definitely worth checking out.
Address: Carmelite Bar & Grill, Stirling Street, Aberdeen
Aberdeen Restaurant Week promotion: High tea for £10 or a two-course dinner for £20. Click here for the menus.