Aberdeen Restaurant Week: Indian tapas on a whole new level @ Namaste Delhi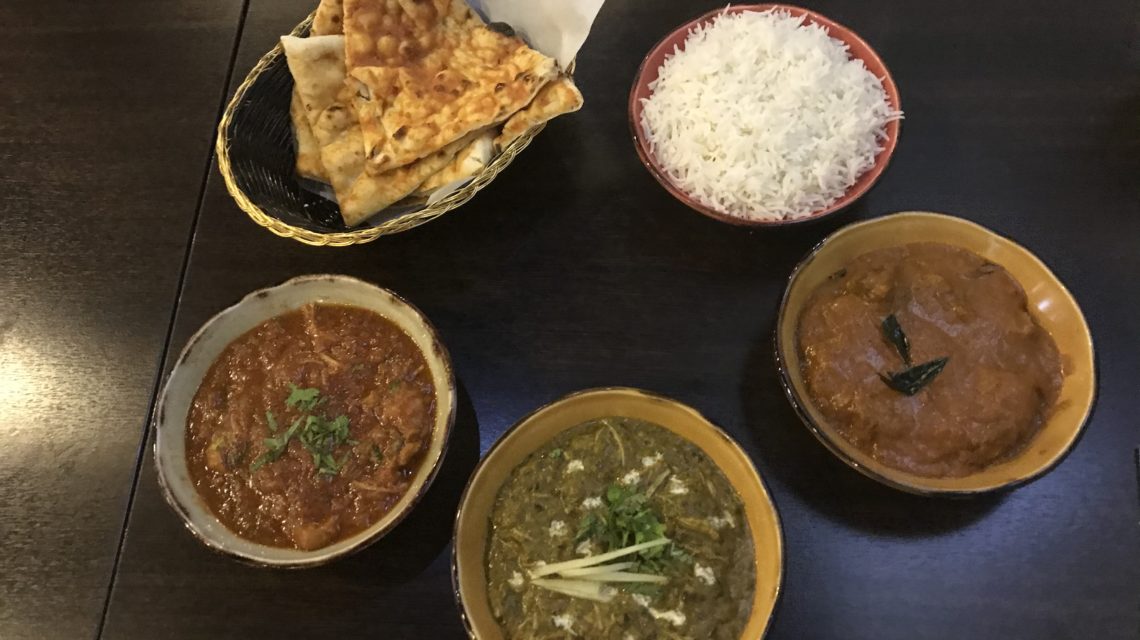 There are some places where you walk through the door, you feel like you are coming home. Namaste Delhi is one of those.
It's not that it's intimate or cosy – we are talking a big, bright space here. But there's something just relaxing and warm about the place that forces you just to go "ahhhh" as soon as you're in your seat.
Maybe it's the warm welcome, all smiles and "namaste" greeting with pressed palms, maybe it's rich odours of fine Indian cuisine… or maybe it's just that as part of Aberdeen Restaurant Week, this great eatery on Bridge Street has pulled out all the stops with its menu.
I mean, three fine tapas dishes plus rice or naan and a glass of prosecco thrown in, for £20 a couple. Yes, couple. Now that is bound to give you a warm glow of contentment.
---
The Food
My wife and I settled in at our table and within seconds a bowl of poppadom shards and fine dips had arrived – watch the green one, it bites.
That gave us something to munch on as we decided which of the tapas dishes we wanted from the extensive menu. In case you are wondering, outwith restaurant week you can choose dishes either as tapas-style or just full on platefuls.
There was a bit of to-ing and fro-ing between me and the missus over the right balance of something hot, something with lamb, something chicken and did or did we not want a veggie option.
As we were swithering, the super friendly waiter asked what we wanted to drink and said we could swap out the prosecco for a lager. So we did. Boy did that go down well.
Decisions made, we put in our order and waited for the food to arrive, enjoying the atmosphere… all dark stone columns and white walls, bedecked with prints of wine and carafes, or different national flags. Stylish and understated it had real charm as far as creating a dining space goes.
We didn't have to wait too long until the dishes arrived – including our cheeky request that we have naan and rice.
Where to start? Well, the murgh saag was sitting closest, so why not there? A spoonful on to my share of the rice, a cheeky wee forkful and, wow, I was in curry heaven. It was silky smooth and glossy, the spinach giving it a rich green colour and that unmistakeable earthy flavour. The chicken itself had been cooked low and slow so that it had melted down to go into the sauce itself.
But the spices, my the spices, all coriander and cumin and spikes of cayenne. It was warm and glowing and took all of my will power not just to tip the contents of the bowl onto my plate and declare "it's mine, all mine!" The name of the tapas game, though, is sharing. So I played nicely.
And I'm glad I did, because the Railway Lamb continued the general theme of excellence on a plate. This was my other half's pick, and I was a bet less enthusiastic because of the coconut billed on the menu.
I needn't have worried, normally my bette noir in savoury food, all the coconut brought was a slight hint of sweetness to the lush, thick sauce. Other than that, it was a thick stew of the tenderest lamb with chunks of tattie that added just a bit of bite to proceedings, while soaking up all the flavour. Again, the rich mix of spices was balanced to perfection, with hints of cassia adding, subtly, to the sweetness of the dish. You can see why they were making it for first class train passengers back in the day.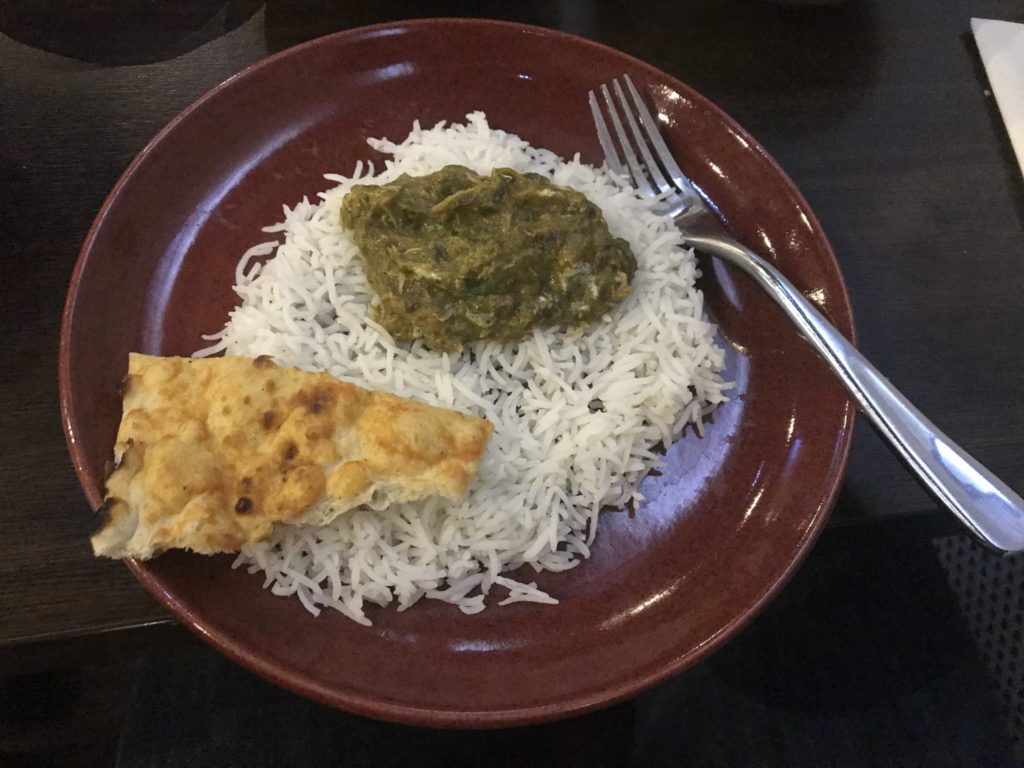 Last came the Delhi murgh curry. Described as everyone's favourite on the menu. Now it's mine, too. I actually used an expletive just to amplify how much I liked it – aye, when "excellent" just isn't enough on its own.
I loved the saltiness of it, the ginger running through pushed up the heat quotient and the whole thing just demanded it be mopped up with a garlic naan. Who was I to refuse.
Meanwhile, Mrs B was holding her own on the getting stuck in front (Delhi murgh was her favourite too).
This was one of those meals that I didn't want to end. But end it did – I managed to resist the urge to lick the bowls.
---
The Verdict
At the best of times Namaste Delhi offers simply outstanding food and the warmest of welcomes, be it for sitting in or taking away or having delivered.
During Aberdeen Restaurant Week it offers all of that and one of the best bargains around. Get yourself down there before the curtain comes down on Aberdeen Restaurant Week on November 15.
Address: 64 Bridge Street, Aberdeen, AB11 6JN
Aberdeen Restaurant Week offering: Namaste Delhu is offering a £20 dine on deal for two.