Aberdeen Restaurant Week: Menu review @ Shahbaaz Tandoori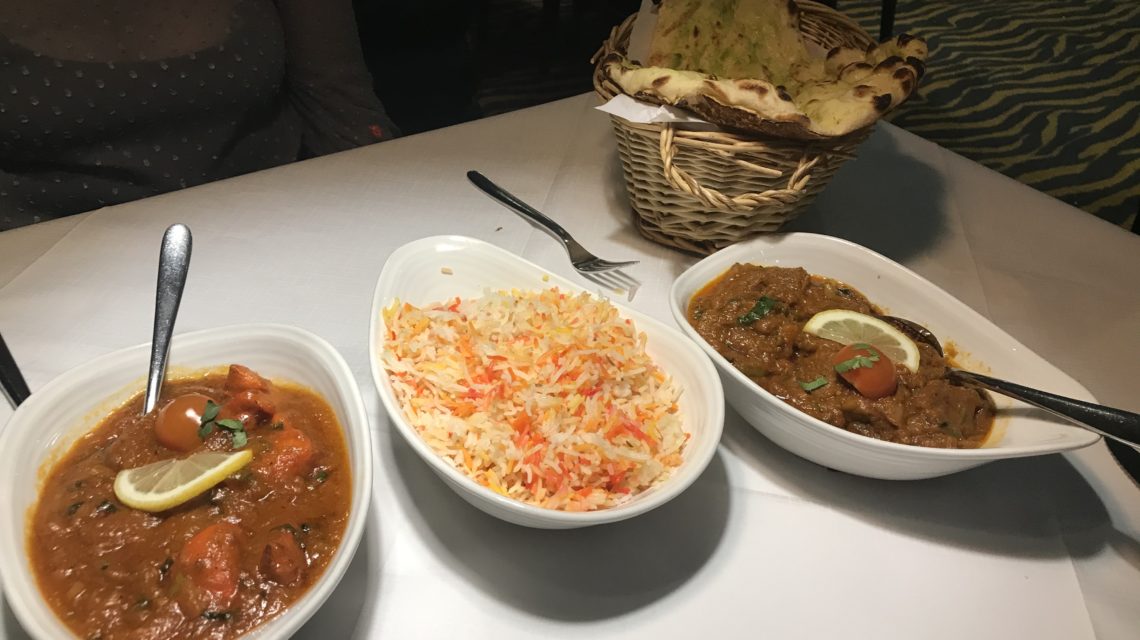 Aberdeen Restaurant Week is the perfect excuse to go for a curry… not that an excuse for a curry is ever needed.
But when Shahbaaz Tandoori on Rose Street is offering a special menu for the week at £10 for two courses, it would be rude not to indulge.
Especially when such a bargain means you can indulge yourself in rather upmarket surrounds… all booths and linen table cloths, with a grey and silver decor and swank copper effect lights.
The menu itself is reasonably extensive with lots of choice for curry fans.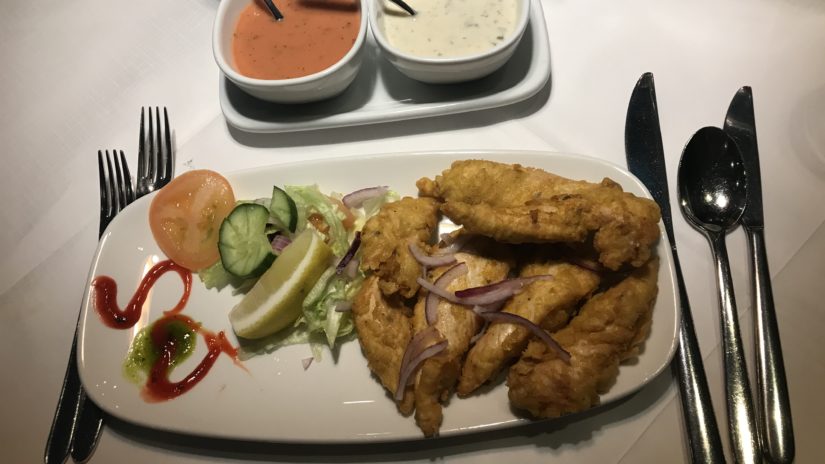 The Food:
My wife and I chose to do sharesies on the starters, divvying up a sheek kebab and a portion of chicken pakora.
The latter was a generous helping of chicken goujon sized pieces with the most delicate batter carrying just a hint of heat. It was crunchy yet tender and was wonderful when dipped in the accompanying yoghurt based sauce.
The kebab turned out to be two hot dog-sized pieces of minced and shaped lamb, just bursting with flavour from the spice mixed through, such as cumin and coriander with bursts of chilli. The rich red dipping sauce opened up the flavours even more.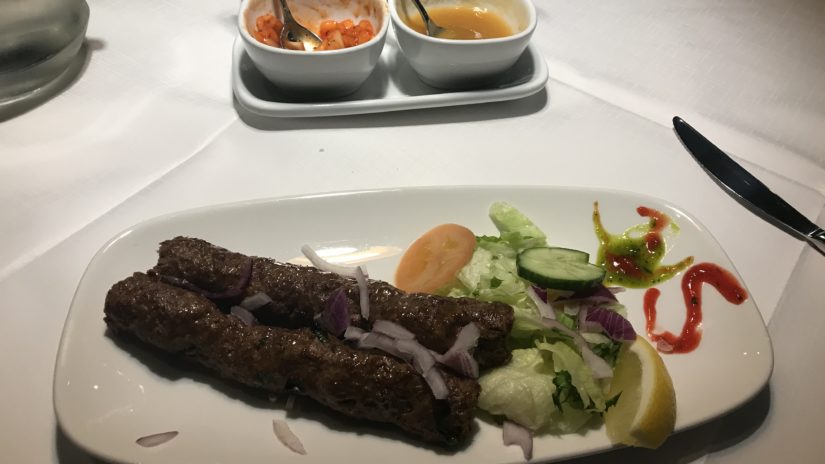 Suitably impressed, we didn't have to wait long until our main courses arrived, despite it being a busy evening for the kitchen.
My other half had decided to try out the chicken balti. It turned out to be an excellent choice. It was both sweet and hot and carried a yummy garlic and onion kick. The chilli made itself at home, too.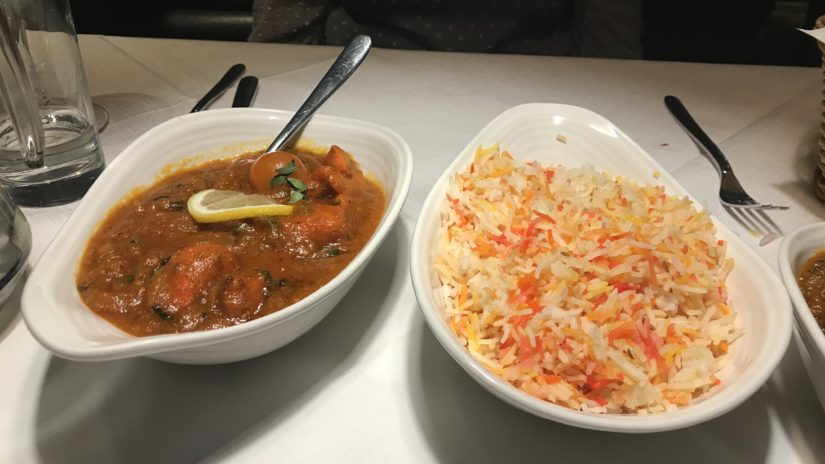 Meanwhile, my achari gosht was a masterclass in good curry. The sauce was rich and tangy with tomatoes and onions, while the lamb was so tender it melted as soon as you popped a morsel in your mouth. Even better was the special pickle shot through the dish, that went off like fiery lime flavour bombs when you bit into them.
Now, usually we are both well content to stick to our own mains, but I really like my wife's balti and she really liked my achari. We kept saying so as we helped ourselves to both, mixing spoonfuls through our fluffy pilau rice and mopping up sauce with our garlic naan.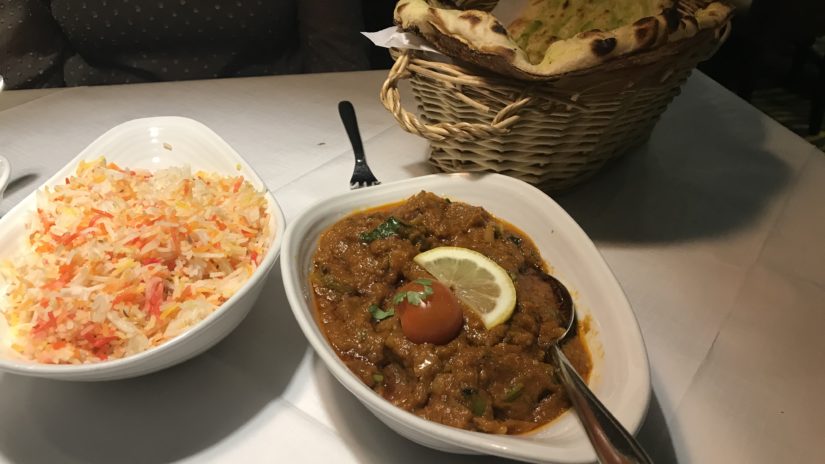 The Verdict:
This was as good a curry feast as we've had for a while…. and for £10 for two courses one you can't beat it for value. All of that plus a relaxed, elegant setting and super friendly service. Check it out for Aberdeen Restaurant Week and indeed any other time of the year.
Address: 19 Rose Street, Aberdeen, AB10 1TX
Aberdeen Restaurant Week promotion:  £10 menu. To view the menu, click here.