Aberdeen Restaurant Week: Menu review @ Las Iguanas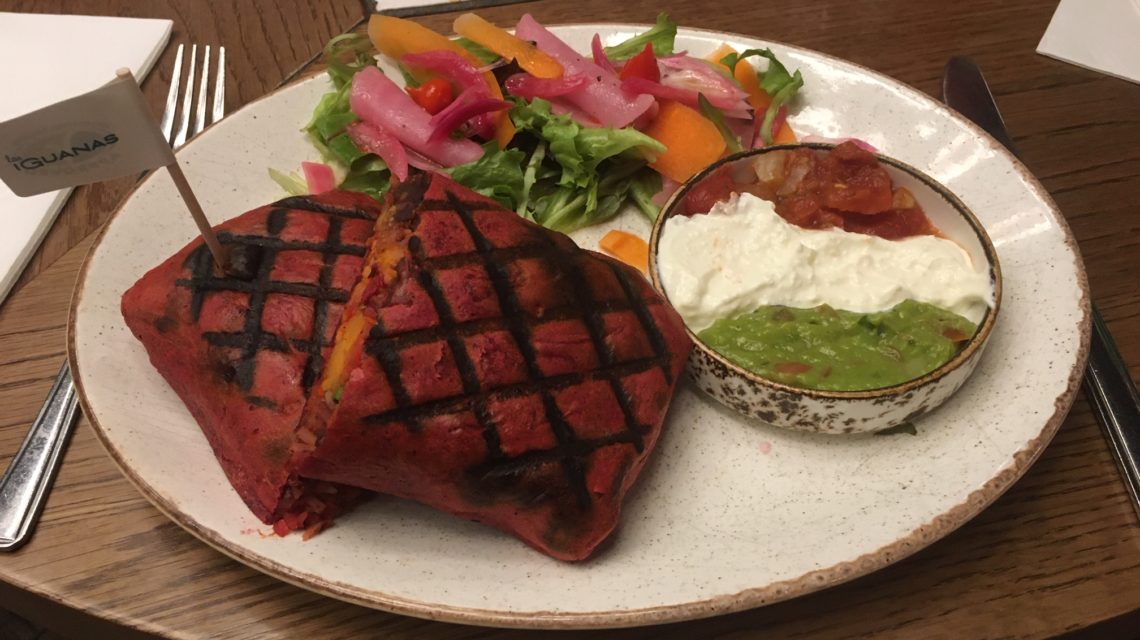 Aberdeen may be thousands of miles from South America but stepping into this colourful and buzzing restaurant conjures up an authentic dining experience straight from Brazil, Mexico or beyond.
The laid-back tone is set as you enter the venue located inside Union Square, with relaxed seating outside the bar/restaurant encouraging visitors to stop off and enjoy a drink or cocktail and watch the world go by.
Warm woody tones, bright colours and stunning lighting within work well together to create an inviting and welcoming dining environment.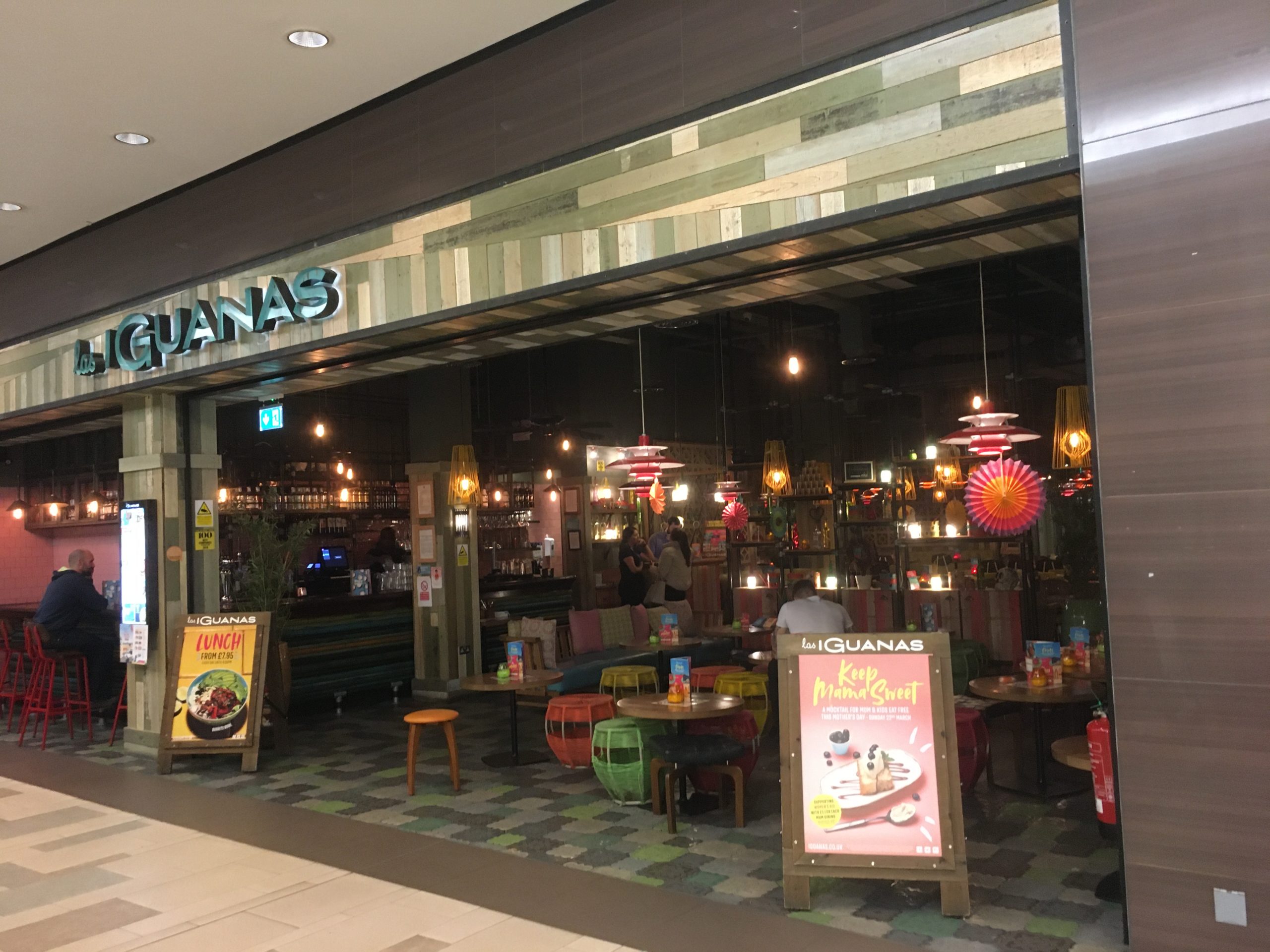 On our early evening weekday visit we were warmly greeted by smiling staff who ushered us to our seats in the centre of the eatery, where groups of diners of all ages were enjoying the fare.
The Food:
Las Iguanas offers a wide and varied menu inspired by Latin America, where big flavours, chilli and spices are what it's all about.
The set menu created for Aberdeen Restaurant Week captures a good chunk of the choice of the main menu, all served up for £10 for two courses.
Starter choices include chicken wings (done five different ways), nachos and empanadas – we decided to plump for dadinhos and quesadillas.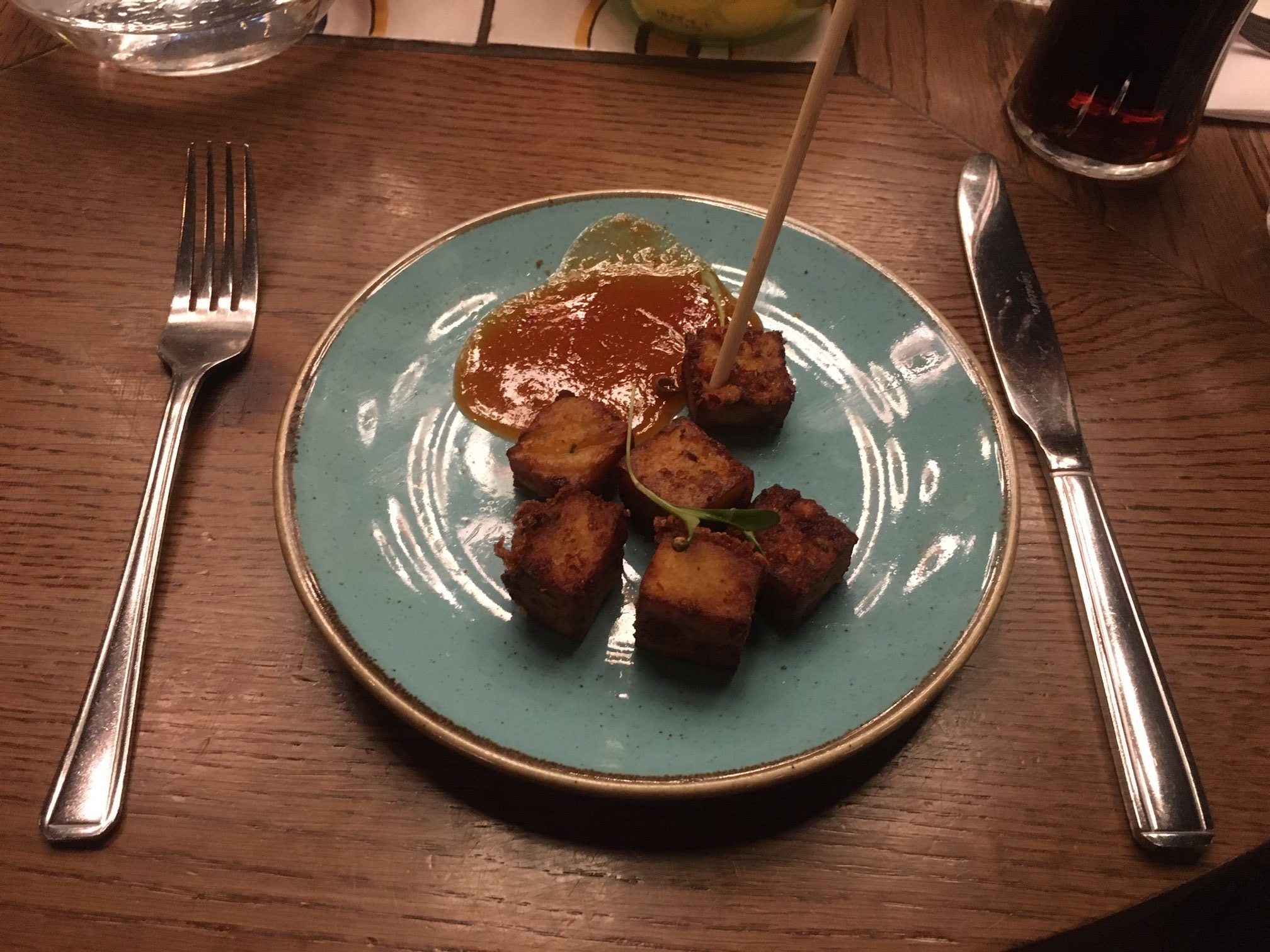 Dadinhos, my husband's choice, are a Brazilian dish of creamy cubes of cheese, caramelised on the outside, and beautifully complemented by sweet sticky chilli jam.
Definitely good enough to share. As were my quesadillas – two generous folded tortillas filled with garlicky mushroom, chilli, thyme and cheese and served with roasted tomato salsa. The chilli packed quite punch but didn't overwhelm the yummy flavours.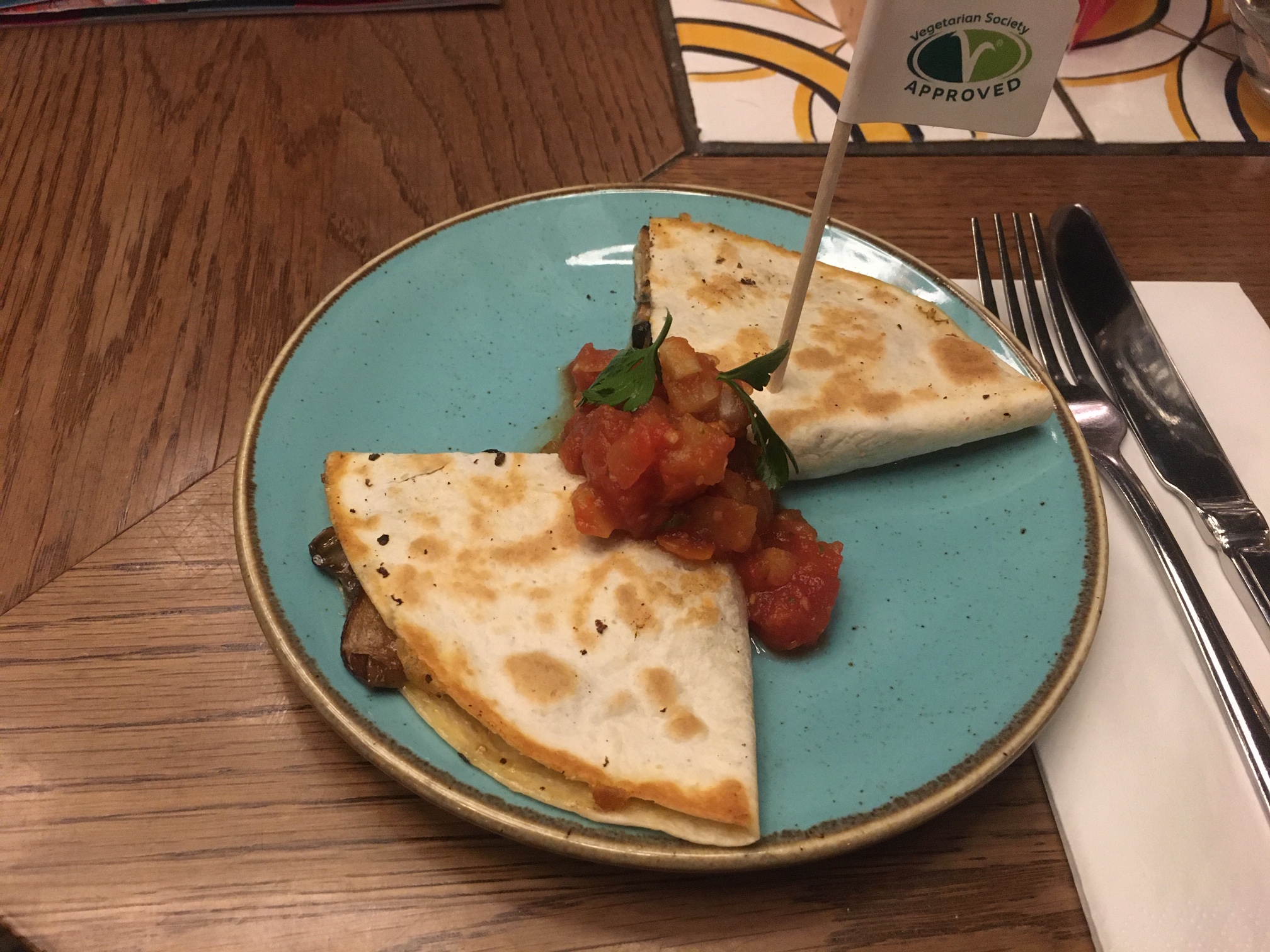 The mains offered an even wider choice, with selections including enchiladas, pork ribs, meatballs and burgers, with several options for vegetarians.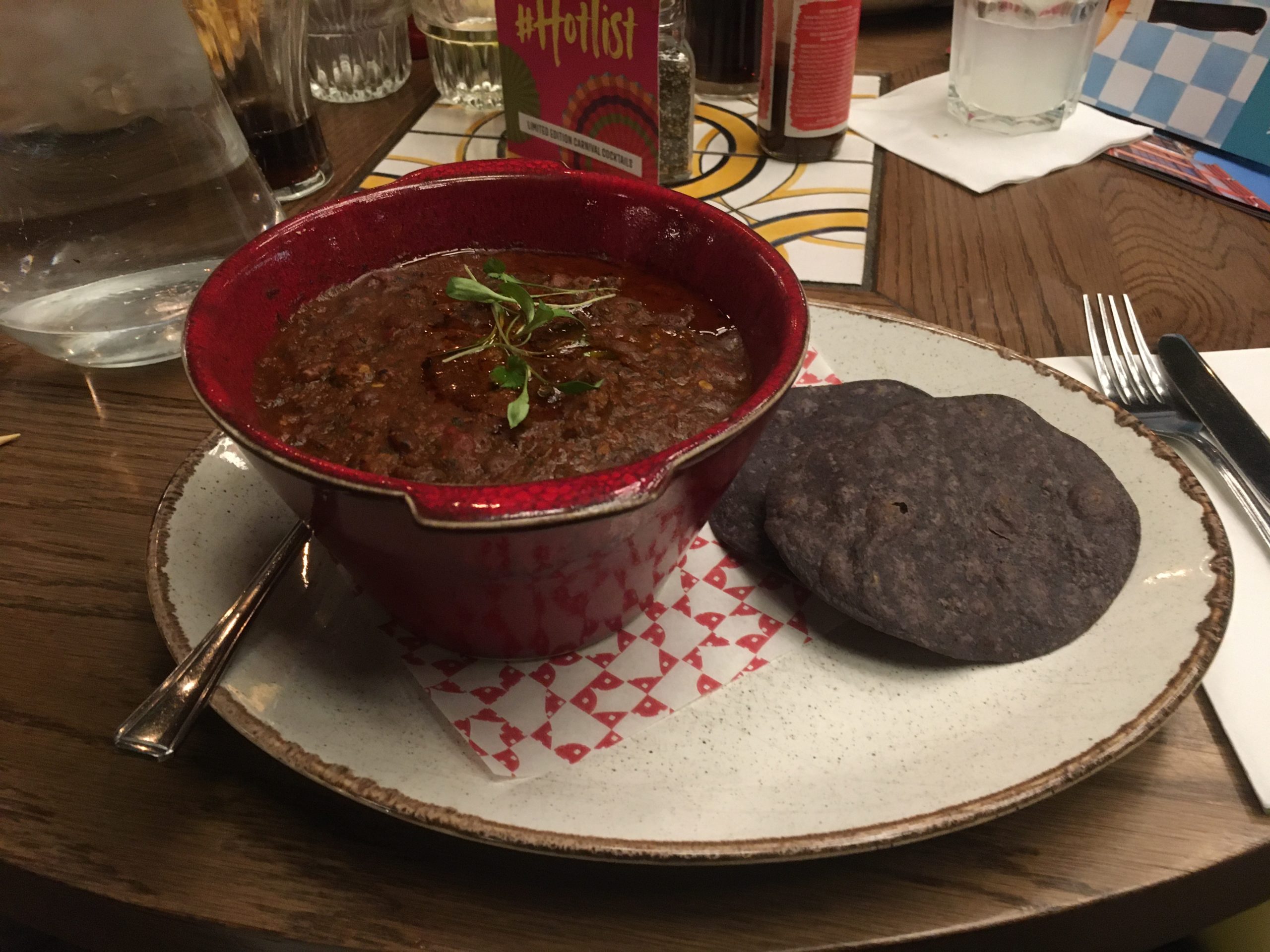 My meat-eating other half couldn't resist the chilli con carne, which is offered in three different heat options.
He went for the middle ground, smoky chipotle, which was plenty of heat for him. He declared the rich, meaty mix, with chunky beef and black bean, delicious, the blend beautifully set off by the smokiness of the chipotle and nicely paired with perfectly cooked rice and crispy blue corn tortilla.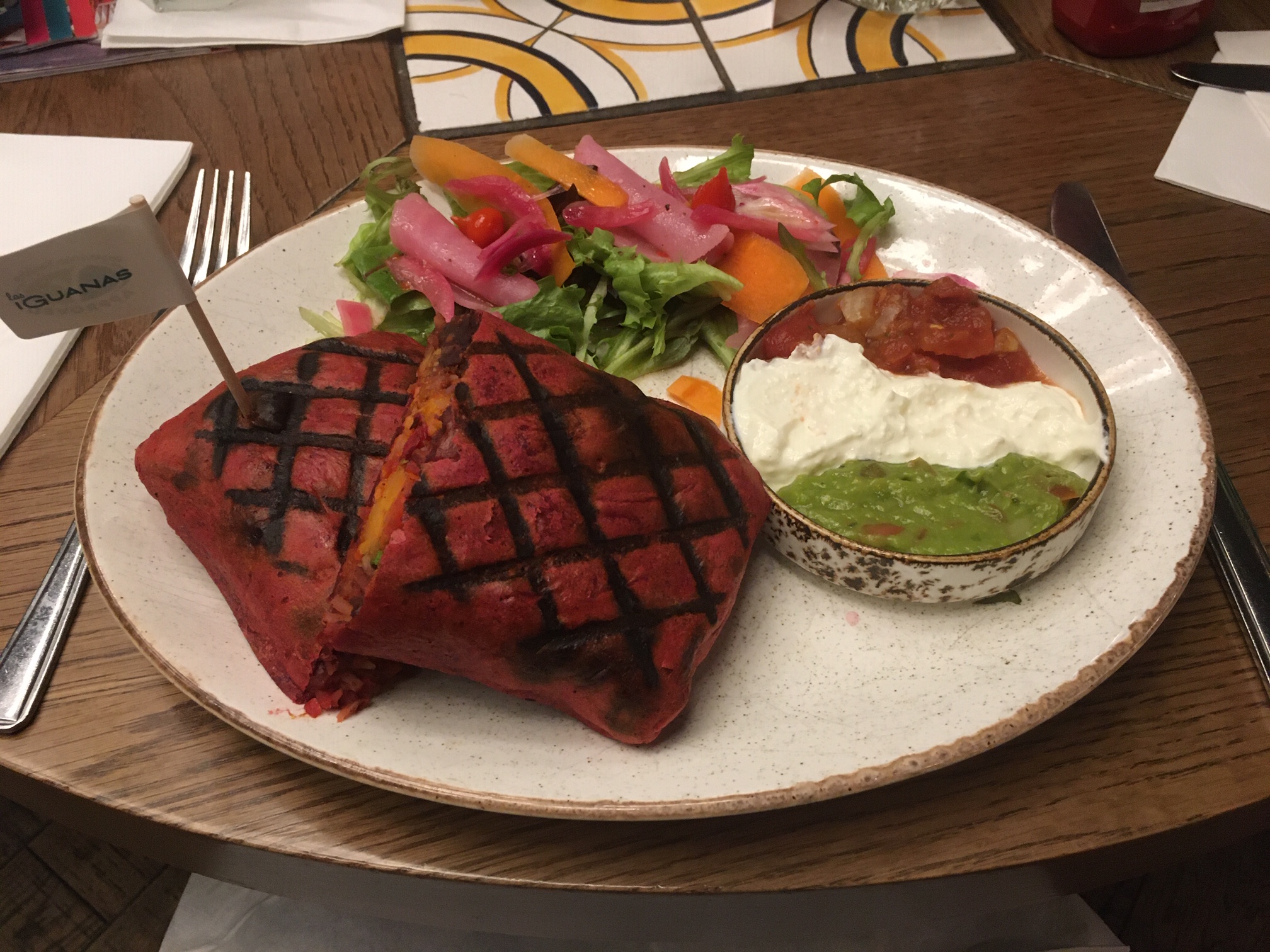 I meanwhile, had ordered a burrito with sweet potato, butternut squash and chickpea chilli. Wrapped in a beetroot tortilla, it was a striking purply pink, and was nicely scored from the grill and surrounded with crisp fresh salad.
It boasted perfectly cooked veggie contents, which carried just the right hit of chilli heat. Along with generous helpings of the accompanying sour cream, guacamole and salsa, it added up to a delicious plateful.
The Verdict:
A very satisfying trip to enjoy the colours and tastes of Latin America, served up in style by very friendly staff who couldn't do more to help.
Las Iguanas is obviously a popular place to enjoy a night out, a family meal or celebration, it offers a tremendous menu for meat lovers and veggies alike, not to mention the host of drinks options, tasting nights, cocktail making experiences and special offers they provide.
The Aberdeen Restaurant Week menu, which offers two courses for £10, is available all day Sunday to Thursday and until 6.30pm Friday and Saturday. A great way to introduce yourself to a bit of South American sunshine right here in the city.
Address: 18, Upper Level Mall, Union Square, Guild Street, Aberdeen, AB11 5RG
Aberdeen Restaurant Week promotion: Two-courses for £10. View the menu here.