Aberdeen Restaurant Week: Menu review @ Da Vinci's Italian Restaurant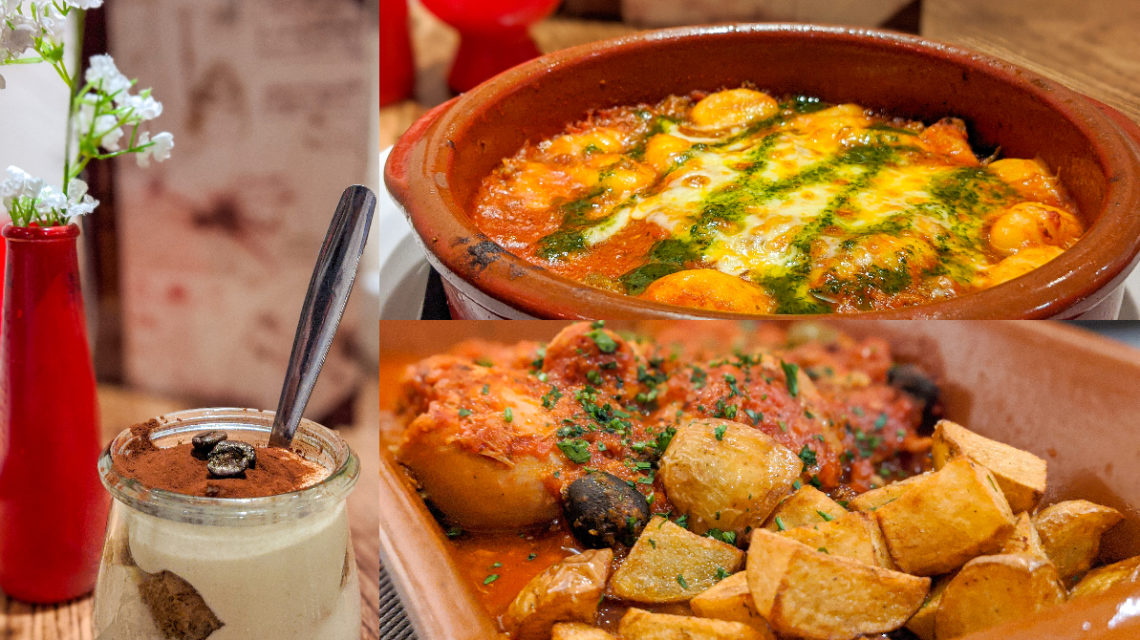 Tucked in the heart of Aberdeen, just behind Union Street lies a little corner of Tuscany.
Da Vinci's, the self-described "love child" of an Italian couple, is an inviting, warm restaurant that prides itself on simple, authentic cooking, using the best fresh ingredients.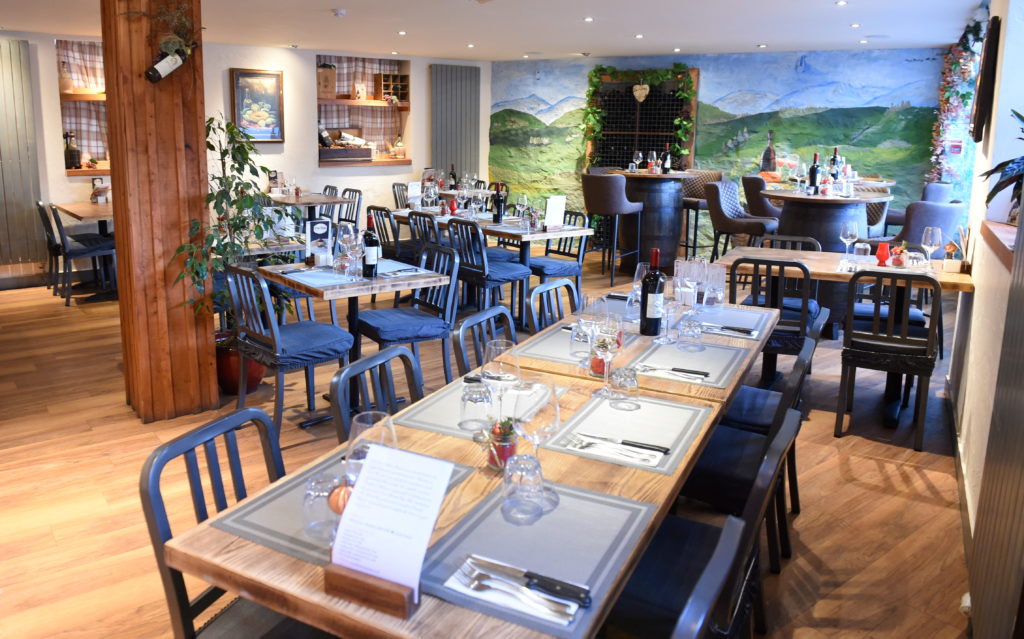 The dishes on this year's Aberdeen Restaurant Week Menu are a perfect example of that philosophy.
Everything from the starters, to the mains and desserts are simple, unfussy, classic Italian dishes.
This ethos carries over to the design of the restaurant itself. A handful of tables, a couple of former casks converted into raised tables with a stunning mural of rural Italy dominating the view.
The Food:
Ordering something like the bruschetta, which my partner opted for, is a perfect way to get a real feel for the freshness of the ingredients. It's a dish we've all eaten before, most of us will have even attempted at home – so we know when it's done well.
The small perfectly toasted bread, with a hint of garlic, were topped with a mix of thinly sliced ripe tomatoes, smothered in olive oil and tossed and marinated with basil, salt and pepper – effortlessly simple, perfectly balanced and unbelievably delicious.
My own starter featured that same perfectly toasted crostini, this time shared with a warm, rich chicken liver pate.
The warmth to the pate was a little confusing to the senses at first, but the taste was fantastic. Alongside the dish was a sweet red onion chutney, which cut through the fatty richness of the pate perfectly.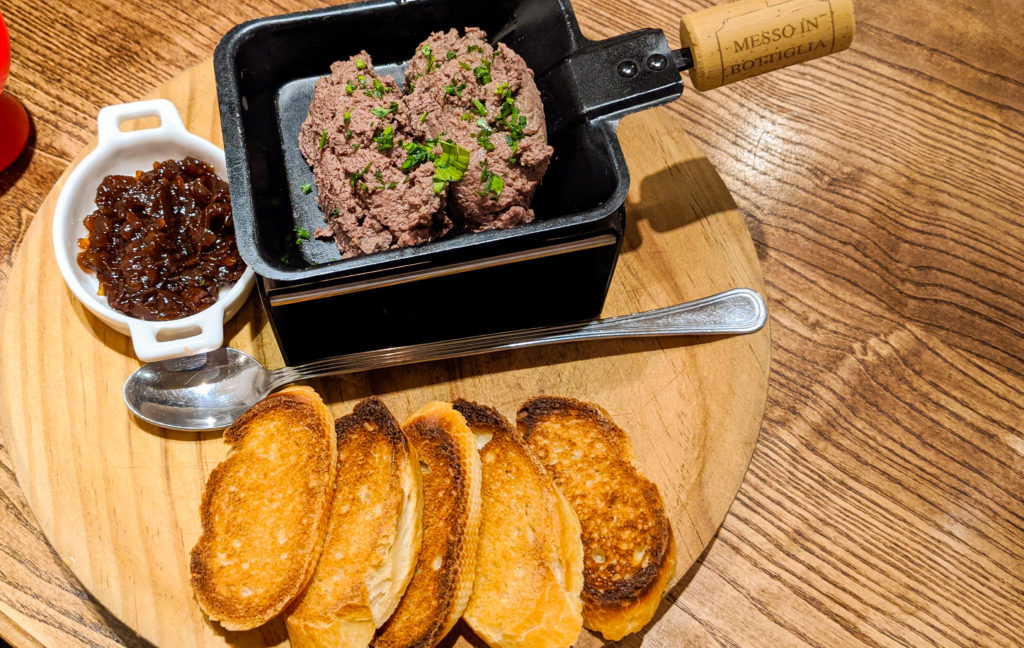 Rounding off the Aberdeen Restaurant Week menu starter selection is a polenta dish, fried and served with artichokes, and the Mediteranean staple – a caprese salad, with it's juicy tomatoes, creamy mozzarella and fragrant basil.
Picking our mains was a tougher prospect. Seven dishes are on offer, each more delicious sounding than the last – all with a genuine rustic sound to them.
My pollo al sugo (basically chicken with sauce) was as honest a dish as you'll see. There's no attempt to make this look fancy or restauranty, it's simply served in a terracotta-style serving dish, likely the same one it was cooked in. Each of the chicken thighs were cooked to perfection, falling apart the moment your fork touches them, blending into the rich tomato/herb sauce with chopped olives providing a hint of saltiness. To help make the most of the delicious sauce, this dish comes with crispy roast potatoes – perfect for chasing every last morsel around the bowl.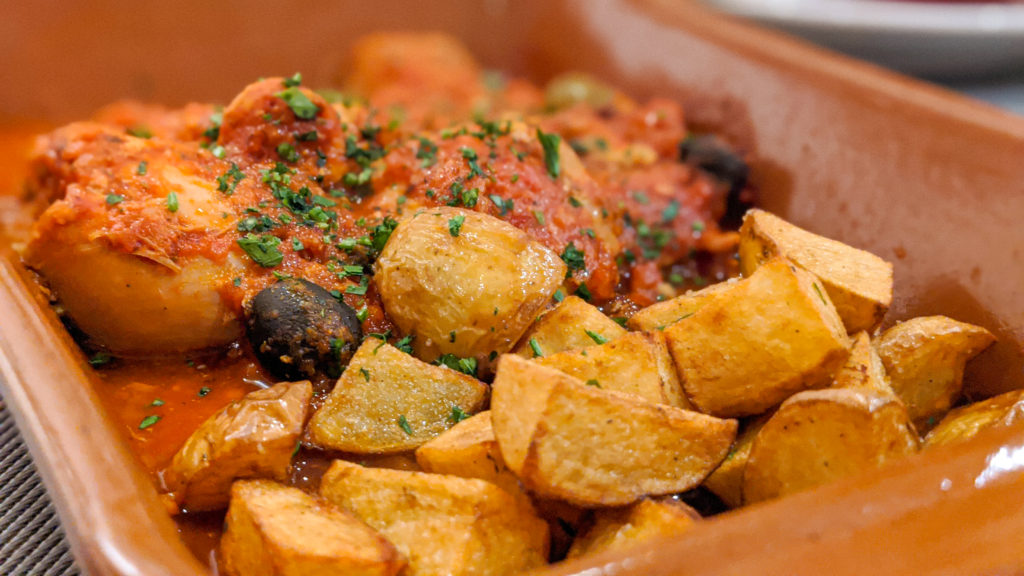 My partner was also struck by the same desire to go rustic, and thinking back, with the restaurant itself feeling so homely and warm it would have been hard to pick anything else!
Her gnocchi rustici combined pillowy soft baked gnocchi with a rich bolognese sauce, all topped with melting oozy mozzarella and a vibrant herby pesto-like dressing.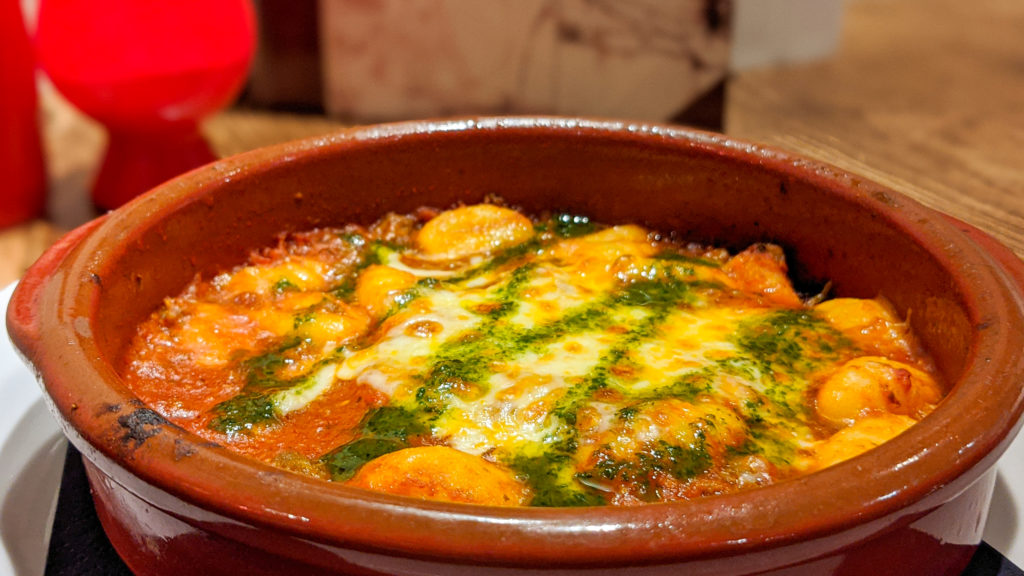 The mains section of this year's three-course menu was completed by a couple of pasta dishes, one with salmon and dill, the other with that same delicious sauce as I had with my main and aubergines. There's also risotto with prawns and courgettes, and a second gnocchi main with a four cheese sauce. Completing the menu is a baked mushroom gratin.
When any restaurant claims a certain dish is the best, it must be put to the test. So when the menu proclaimed their tiramisu was the best in the town, I knew i'd have to step up to the plate and find out for myself. Any good tiramisu needs to be packed full of coffee flavours, soft sponge and mascarpone. It's getting those layers balanced perfectly, with a strong hit of espresso, that turns a simply good dessert into something of legend. And somehow, Da Vinci's has managed that. The delicate dusting of cocoa powder and coffee beans gives way to a sumptuous creamy filling, breaking through it delicious coffee-soaked sponge.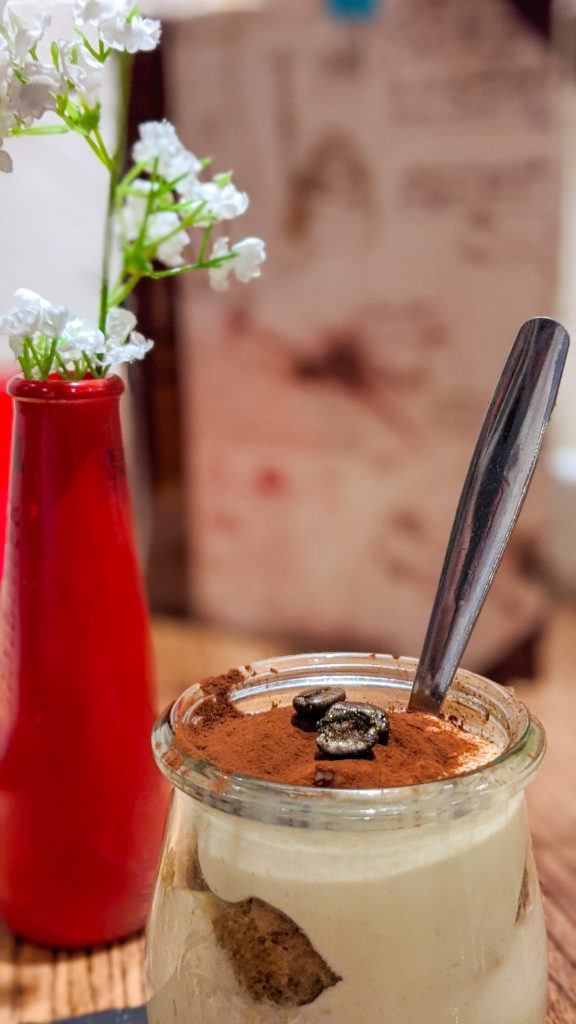 My partner's gelato came in two flavours, a rich chocolate and a light vanilla, all served in a coconut shell-inspired bowl with a crispy wafer. Everything about the Italian-style dessert was as you would expect, denser, a little less creamy than typical British ice cream but packed full of flavour.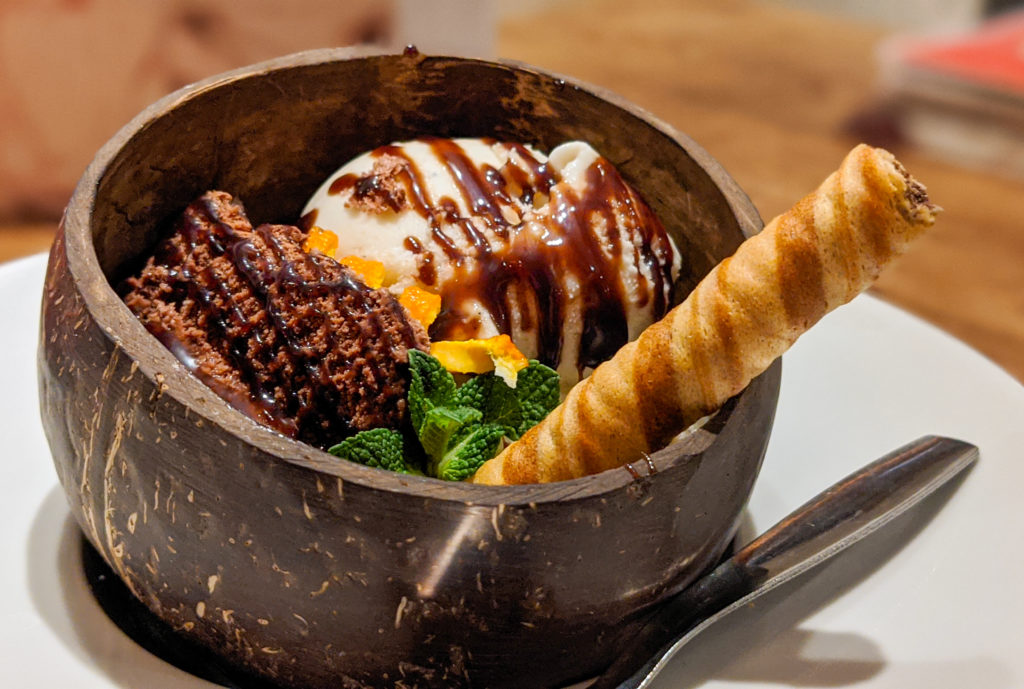 The Aberdeen Restaurant Week menu is complete with a simple panna cotta, with wild berries, chocolate and caramel varieties all on offer, and the traditional bonet, with it's creme caramel-like texture and flavours of chocolate, coffee and amaretti folded through.
The Verdict
Everything about Da Vinci's is perfectly judged. From the decor which has the feel of a traditional quiet Italian restaurant, to the dishes with their little bursts of vibrancy to help cut through what could have otherwise been quite rich dishes – a special mention here for that beautiful herby-pesto like sauce on the gnocchi.
The powerhouse that is owner Elena Ionascu, driving the restaurant's passion for flavour and freshness means Aberdeen Restaurant Week visitors are going to be delighted with the perfectly-formed £20 menu on offer.
For me – this has to be a must visit destination for any passionate foodie.
P.S. Elena – your tiramasu is the best in town.
Address: 1 Alford Lane Aberdeen, AB10 1YB
Aberdeen Restaurant Week promotion: Three-course dinner for £20. Click here for the menu.