Aberdeen Restaurant Week: Menu review @ Chaophraya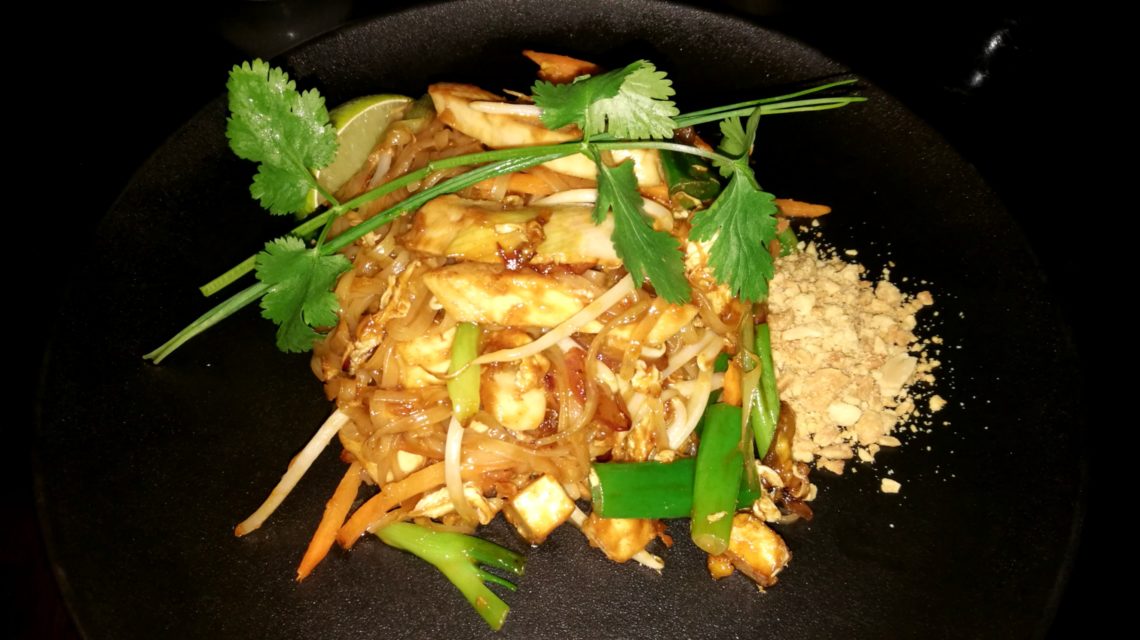 Aberdeen Restaurant Week is a fantastic opportunity to discover new restaurants, try different cuisines and sample dishes you wouldn't normally order.
And with more than 45 restaurants taking place in this instalment, there's various exciting meals to sample. A number so overwhelming, you may not know where to start and could end up ordering the same dish again.
And (I'm telling myself) that's ok. Because if you don't fancy experimenting, you can always just get a great deal at one of your favourite Aberdeen eateries.
My friend and I decided to treat ourselves to some tasty Thai-inspired dishes at Chaophraya, which is nestled on the corner where Union Street and Union Terrace meet.
Boasting opulence and luxury, the Aberdeen eatery is architecturally stunning. Decorated with statues and ornaments, intricate details kept catching our eyes as we walked towards our table.
Formerly The Monkey House, Chaophraya is divided into smaller sections, including an in-demand group dining area as well as a private dining room.
The Food:
While Chaophraya's restaurant week menu isn't on the large side, it perfectly encapsulates what the eatery is about. Featuring Thai classics as well as dishes with modern twists, foodies can choose from four starters, four mains and three desserts.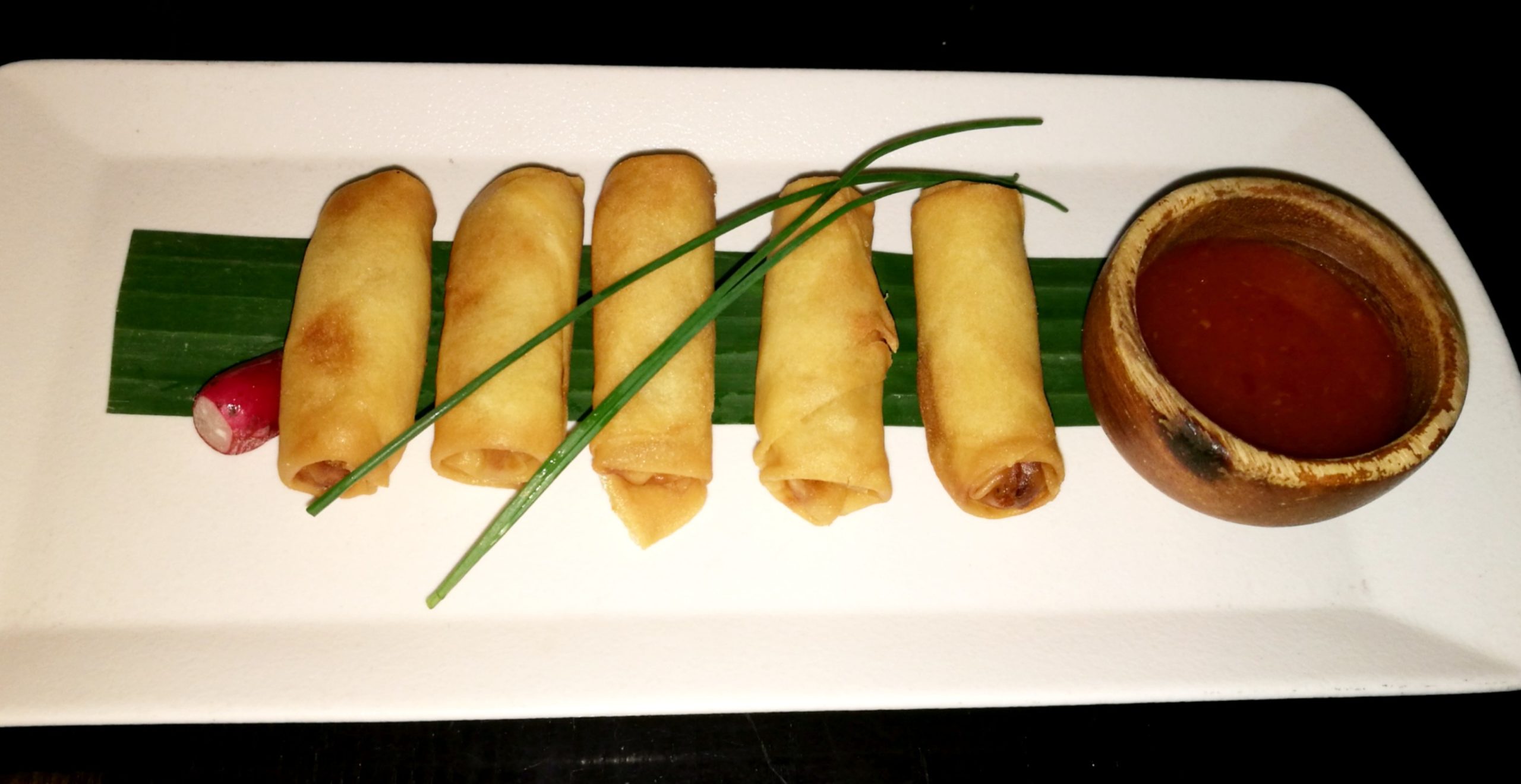 Our attentive server briefly talked us through the menu and explained the kitchen staff was happy to substitute some meaty options with vegetable versions.
I decided to take the waiter up on the offer and ordered vegetable spring rolls and my friend went for Thai chicken tacos.
Served with sweet chilli sauce, my hand-rolled spring rolls were crispy and delicious. Since we always share our starters, I also sampled the tacos and I'm so glad I did. The flavour combination of red curried chicken and coconut milk was out of this world and made the soft rice flour taco my favourite dish of the evening.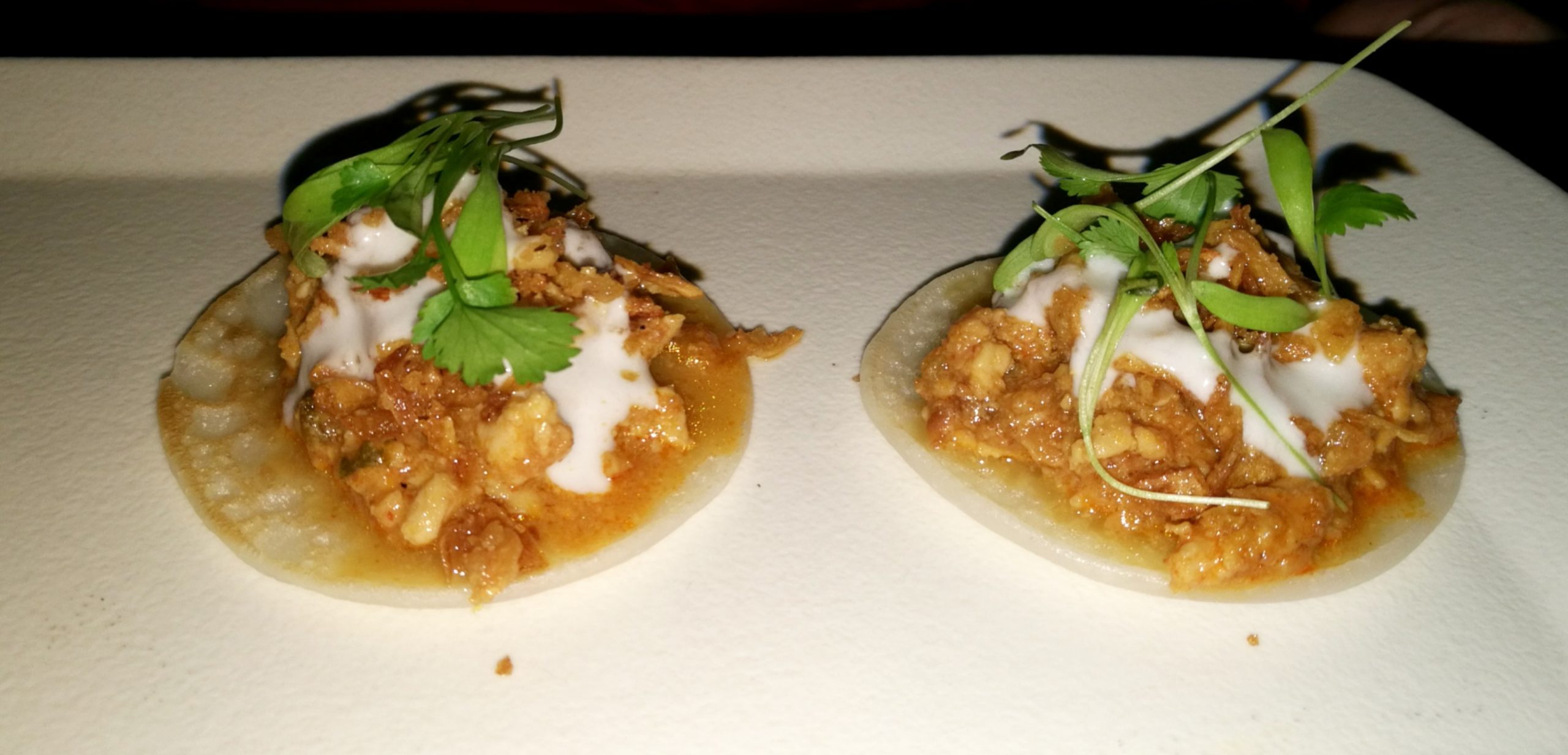 For my main, I went for chicken pad thai – the well-liked rice noodle dish commonly served as a street food in Thailand. It was definitely a "safe" dish to order, but you cannot fault a classic. Stir-fried with chicken, egg, vegetables and tamarind sauce, the dish was beautifully presented and cooked to perfection.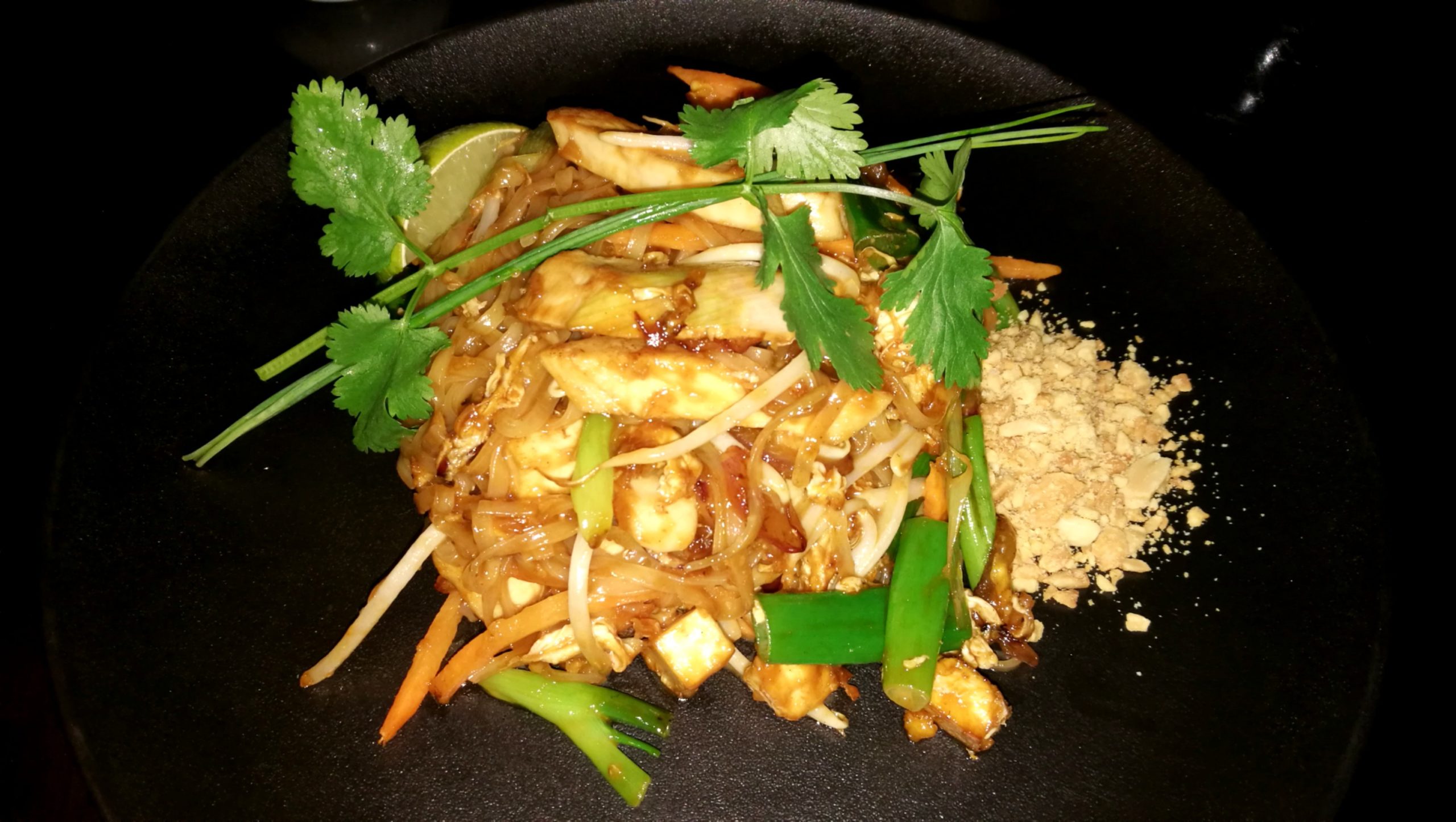 My friend opted for Thai red chicken curry. Made with dried red chillies blended with coconut milk, bamboo shots and basil, the curry also boasted a number of thin red chilli slices which added a bit more spiciness to the relatively mild dish.
Served with non-sticky Jasmine rice, I have a feeling my green curry-loving friend has found his new favourite.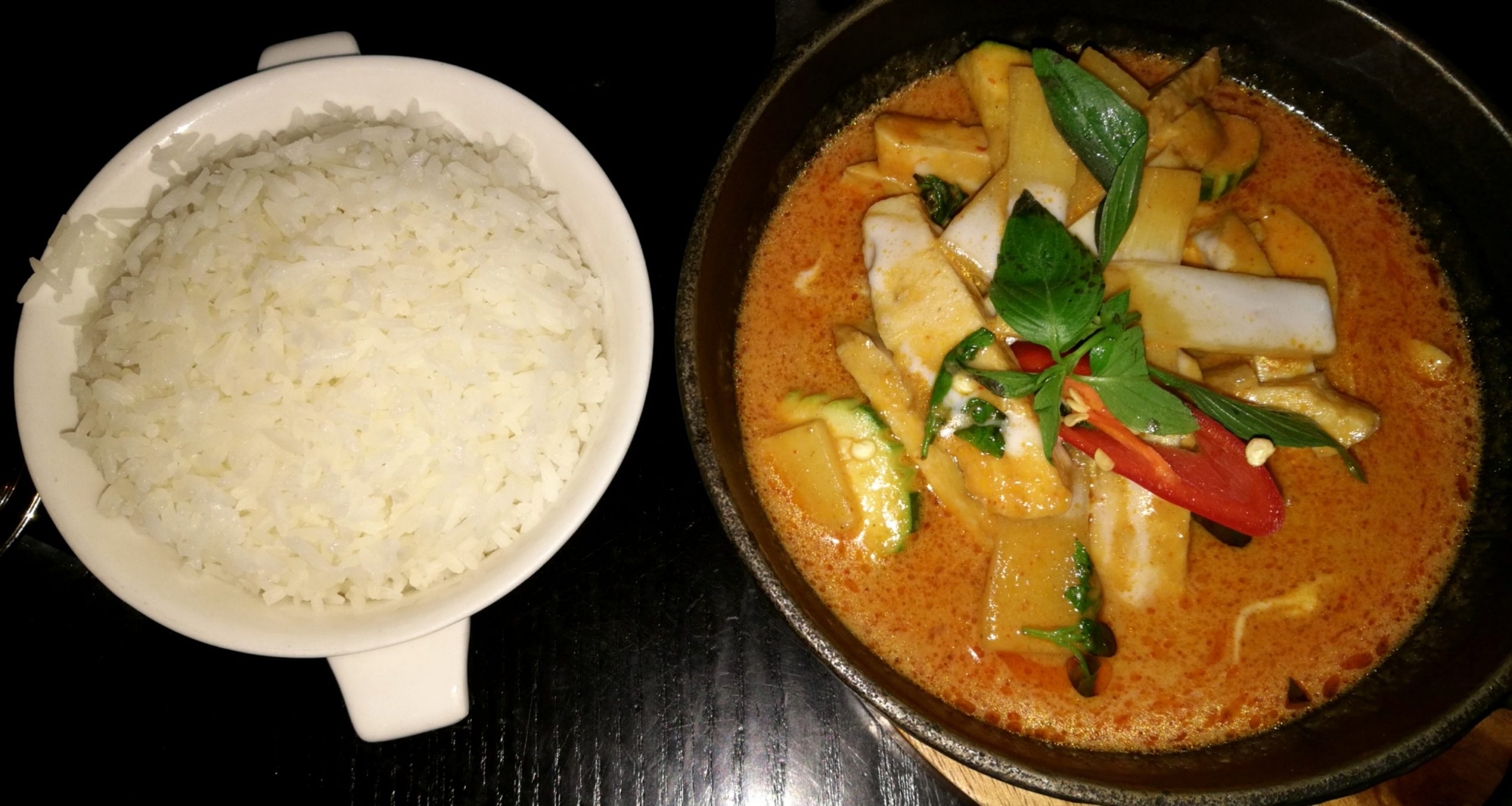 While I could barely manage to finish my main, I could see my friend eyeing the dessert menu. He ordered the eatery's clementine tart and I – not wanting to feel left out – opted for the chocolate fondant.
Decorated with edible flowers, the clementine tart was a real showstopper. Served with vanilla ice cream, the dessert not only looked the part, but tasted delicious too.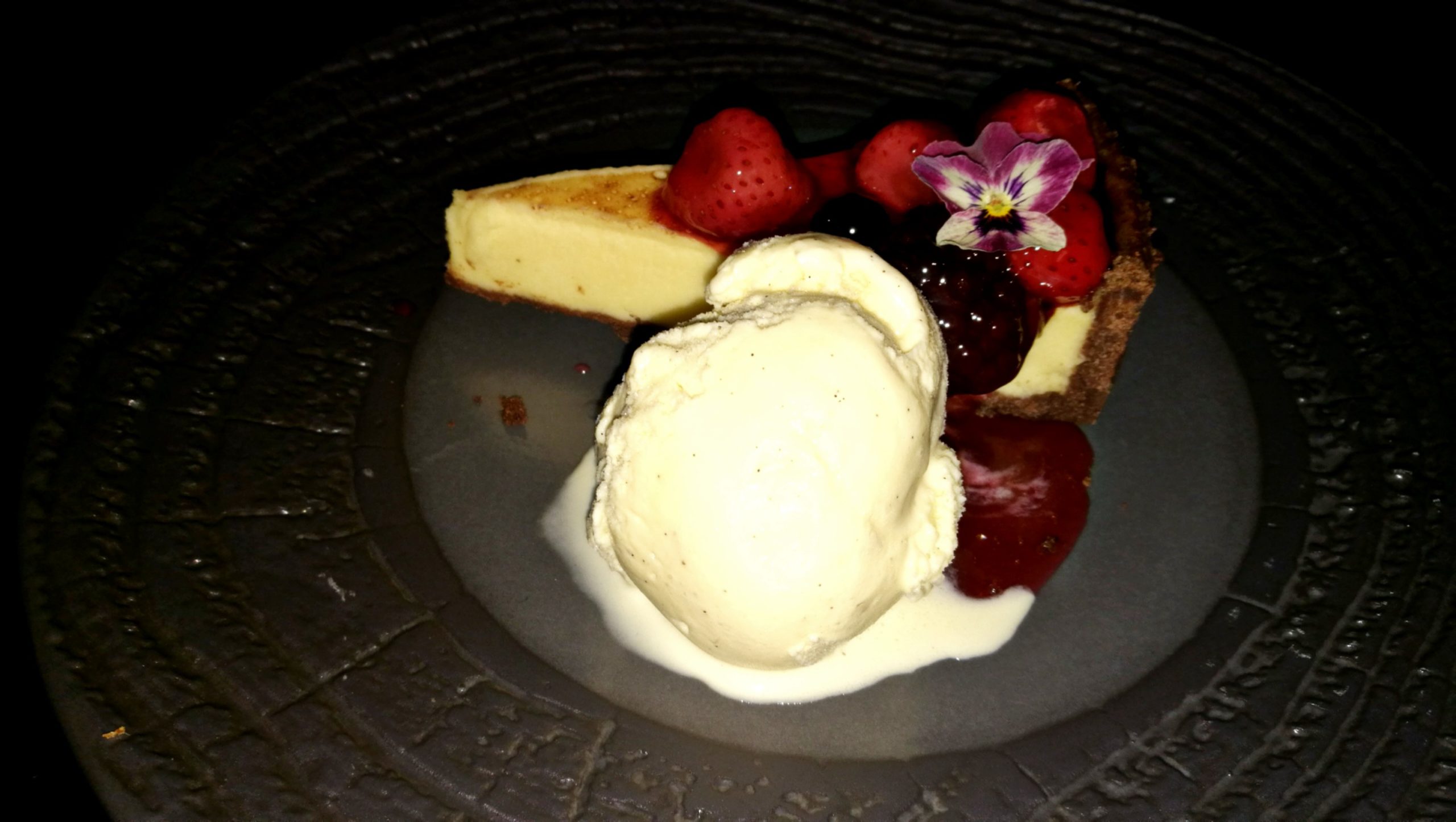 My dessert, which is sure to be a chocolate-lover's dream, went downs a treat, too. Just don't order it purely for the chocolate chilli ice cream it comes with as I couldn't really taste any hints of chilli. But if you like chocolate ice cream, it's great.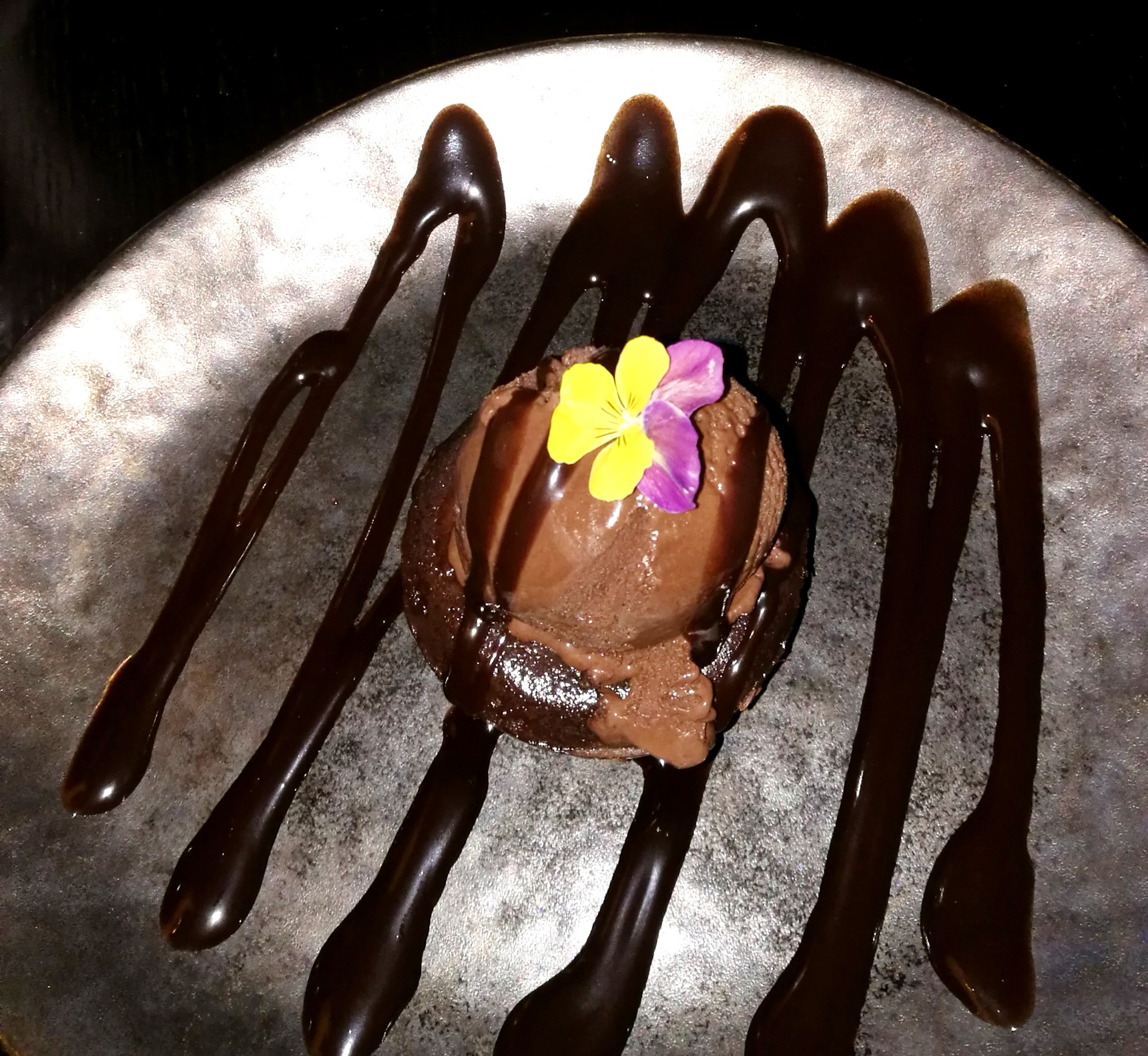 Verdict
There aren't many restaurants in Aberdeen which serve mouth-watering Thai food in such beautiful surroundings.
The staff were knowledgeable and the pace between courses was spot on. We didn't feel rushed at all and after spending almost two hours at the city centre eatery, we were already planning another dinner date at Chaophraya.
Address: 1 Union Terrace, Aberdeen, AB10 1NJ
Aberdeen Restaurant Week promotion: Two-course menu for £10, three-course menu for £20 and cookery classes for £30 per person. The two-course menu can be viewed here, the three here, and more information on the cookery class can be found here.