Aberdeen Restaurant Week: Menu review @ Cafe 52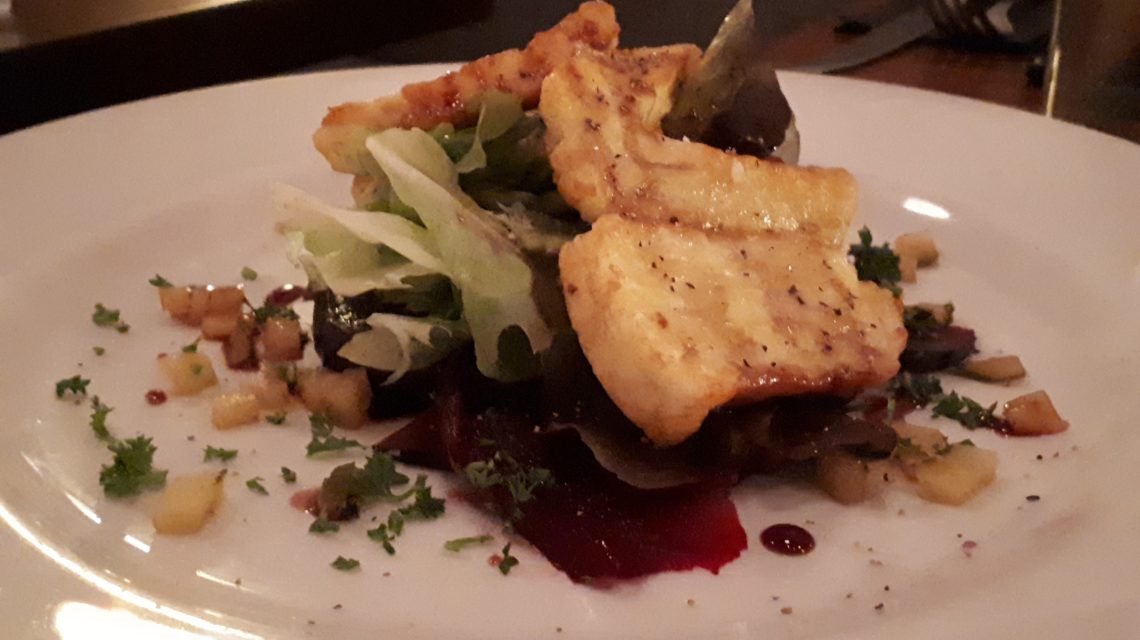 It is a much-loved restaurant tucked away in one of the oldest parts of the city.
Cafe 52 has been supported by a loyal following over the two decades it has been based at The Green in Aberdeen.
It's best known for its relaxed atmosphere and delicious food – and it has a "dog friendly" policy so you can dine out with your favourite furry friends, too.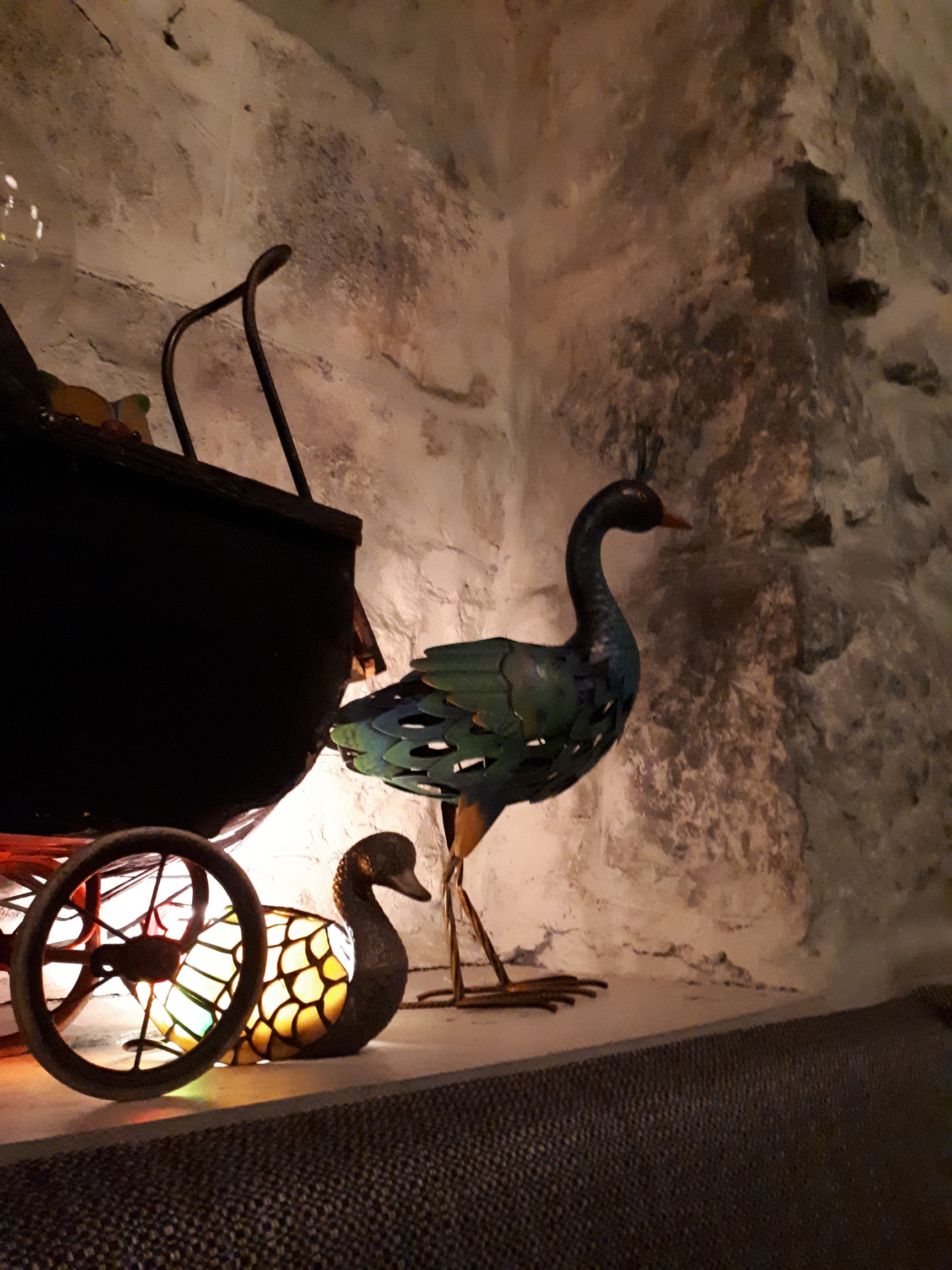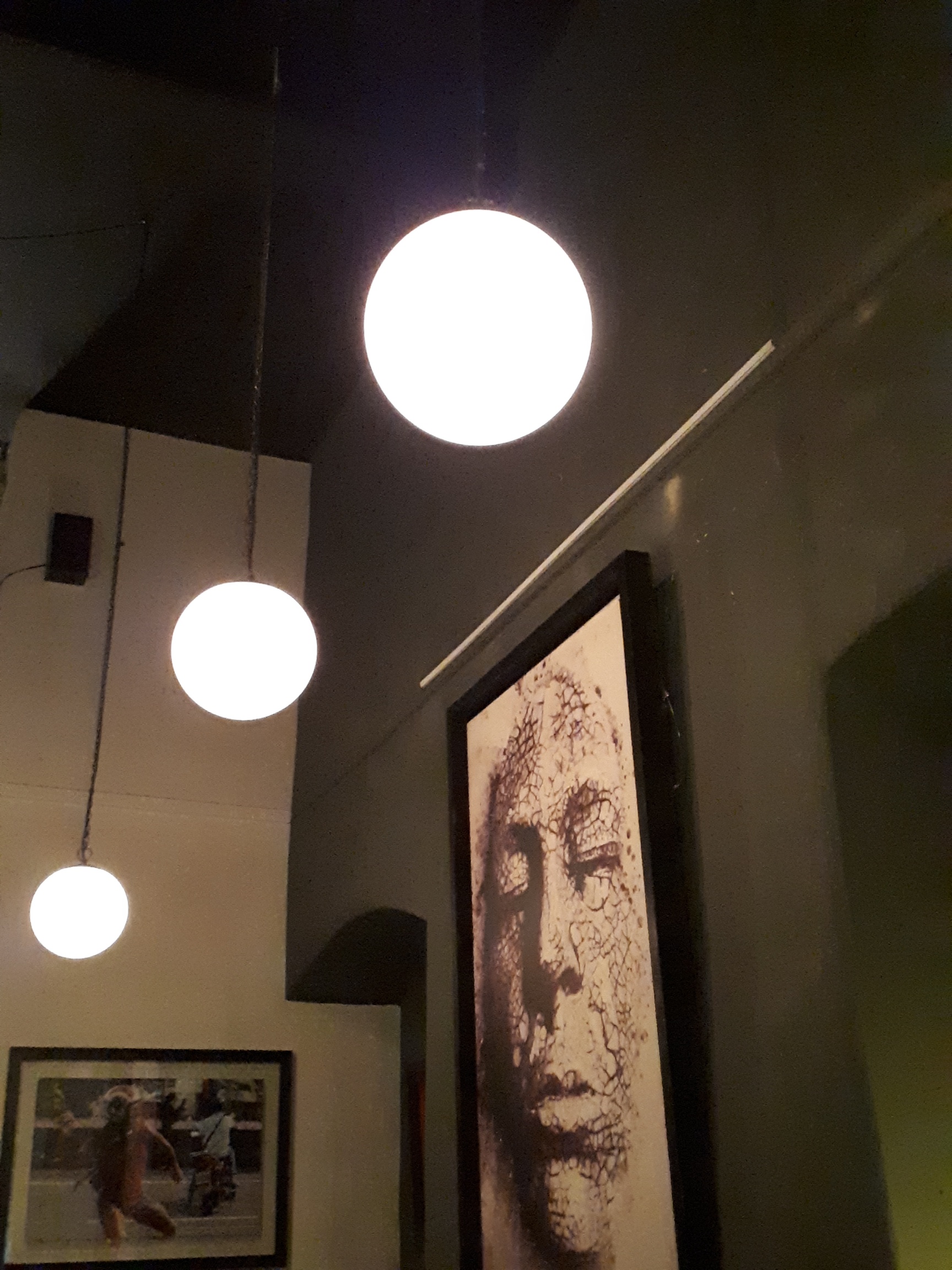 We dined in the cosy restaurant on a Thursday night and sampled a few firm staples on the Aberdeen Restaurant Week menu.
The Food:
The chefs use a lot of local ingredients for their dishes using seasonal vegetables and creating modern treats out of some traditional dishes.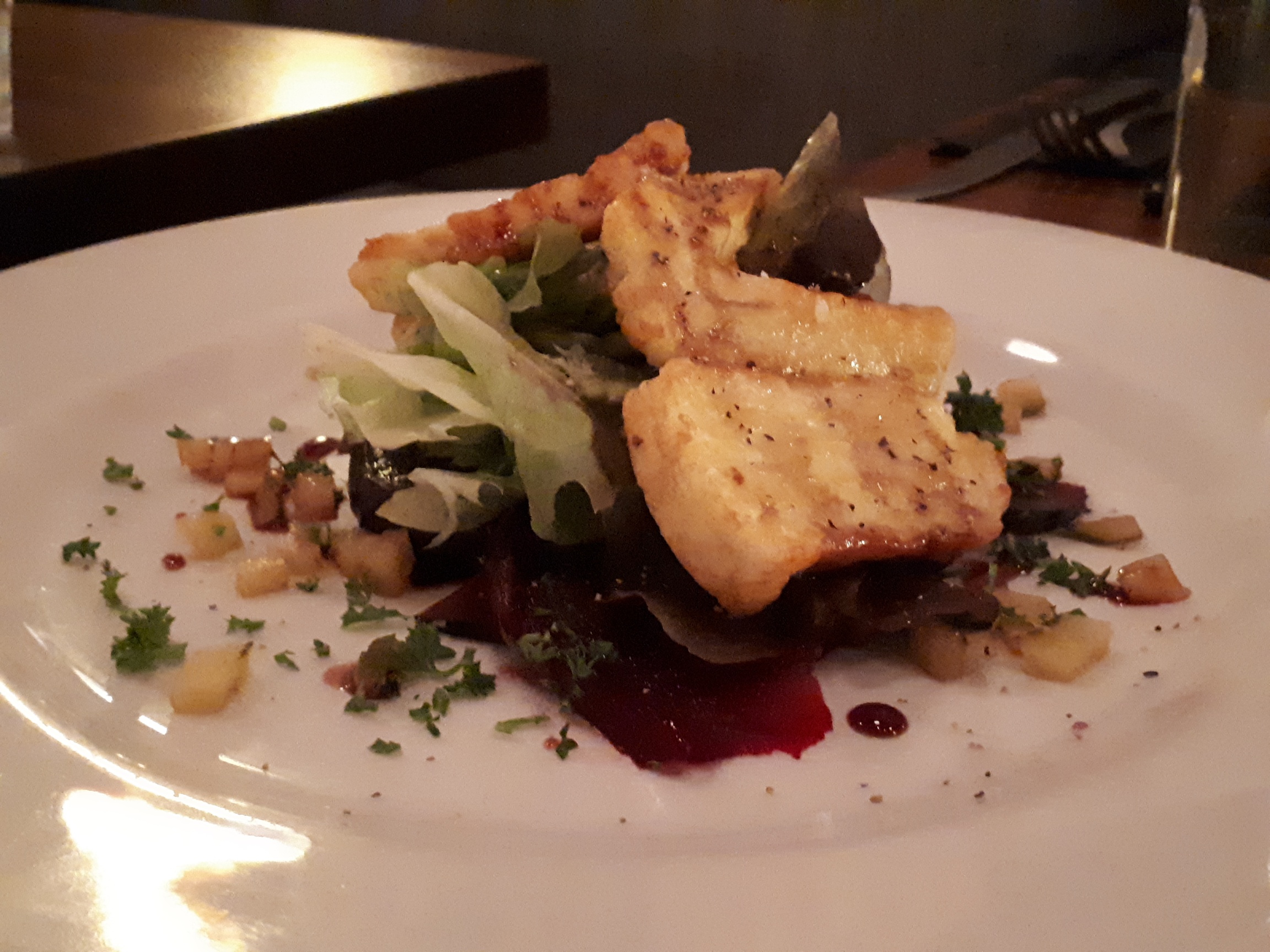 We opted for the fried halloumi with organic beetroot to start with as well as the Scottish black pudding and red wine poached pear.
The tasty halloumi dish had the perfect balance of sweetness from the beetroot paired with some tangy pickled vegetables scattered on top.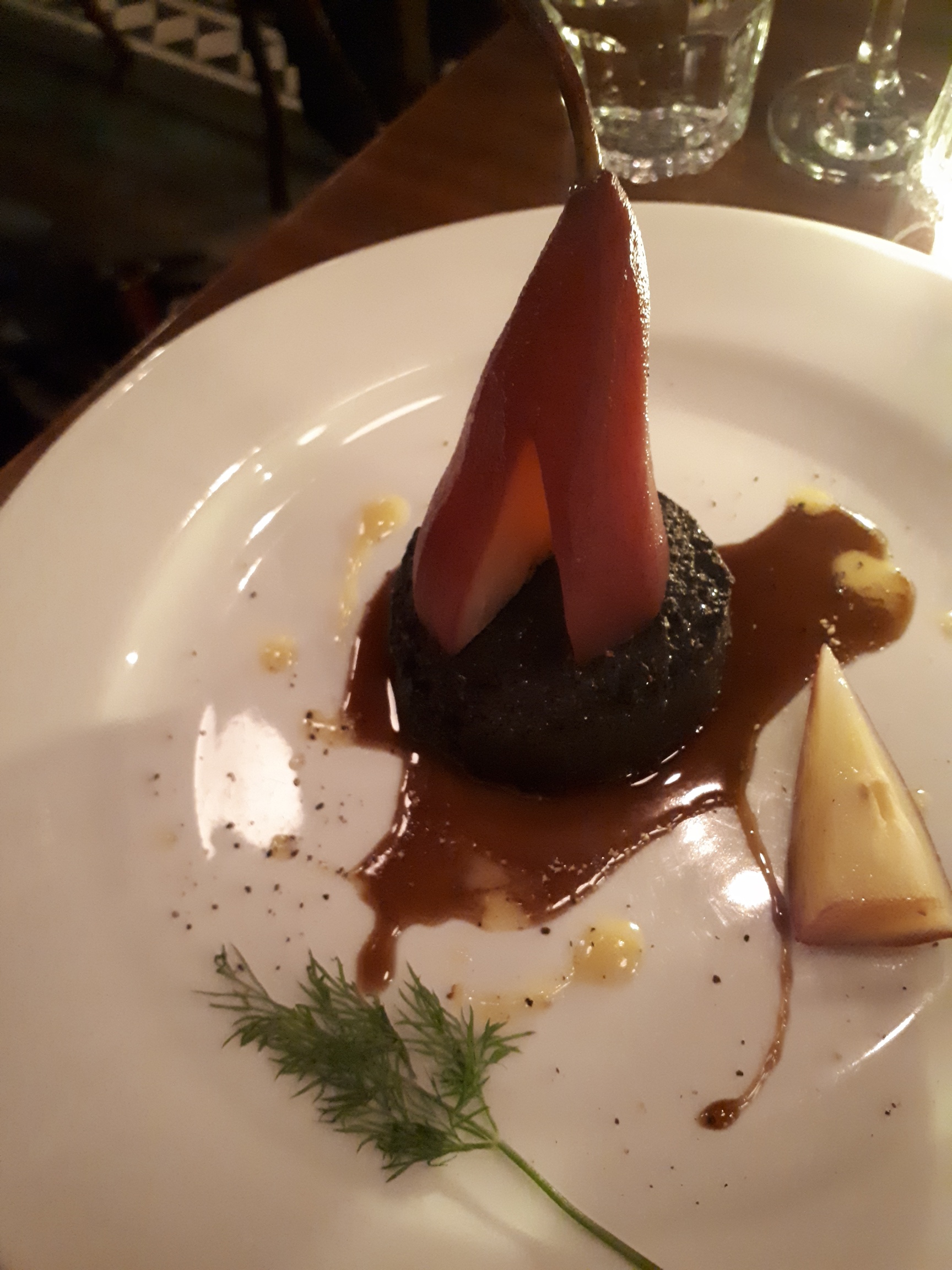 And my husband described the sweet taste of the poached pear with his black pudding on his starter as "heavenly".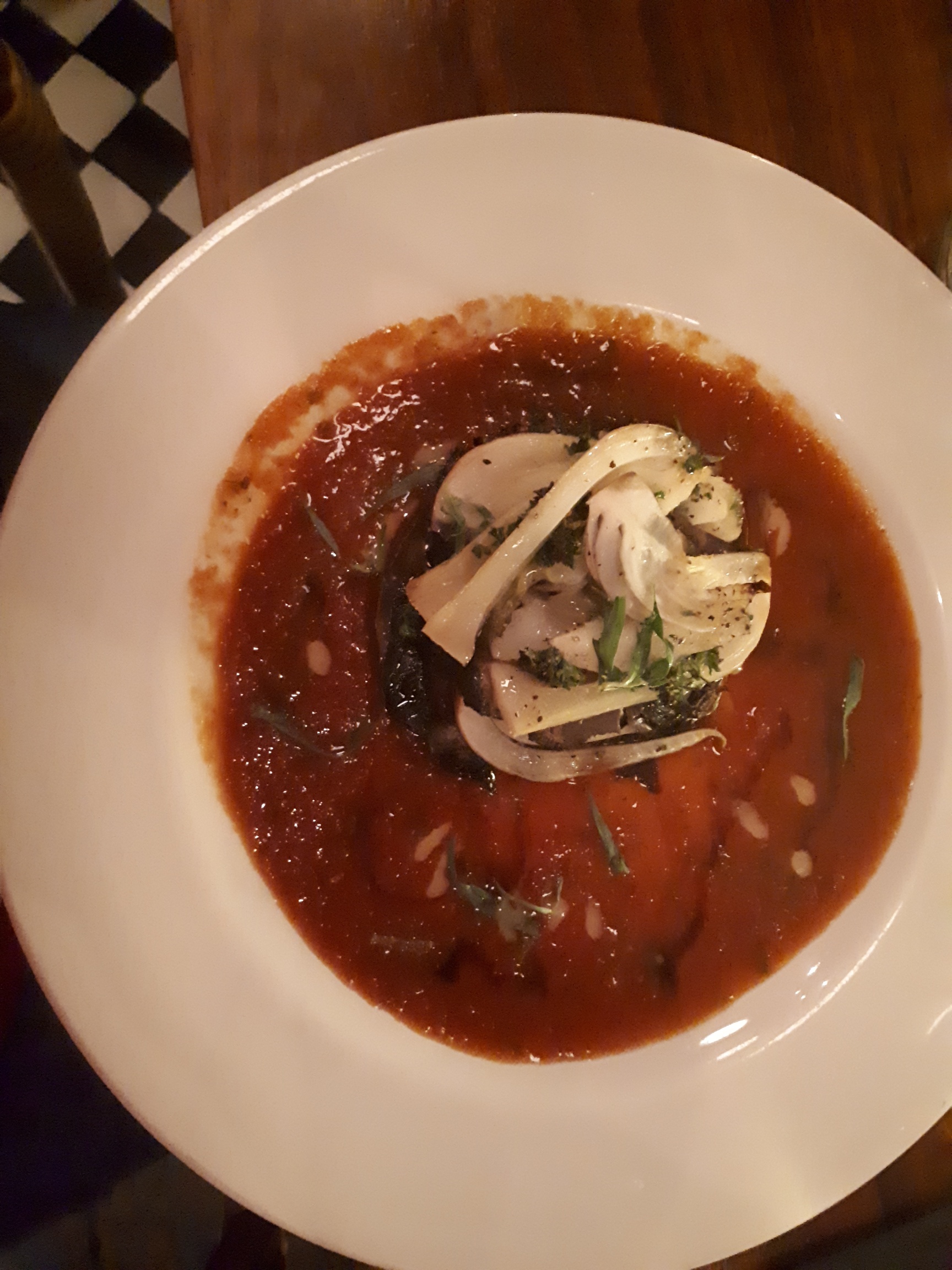 For our main courses we enjoyed the roast fennel and portobello mushroom served with a sweet Spanish tomato and sherry sauce.
With every mouthful you could taste the combination of the tart tomatoes in the sauce with its hint of smokiness.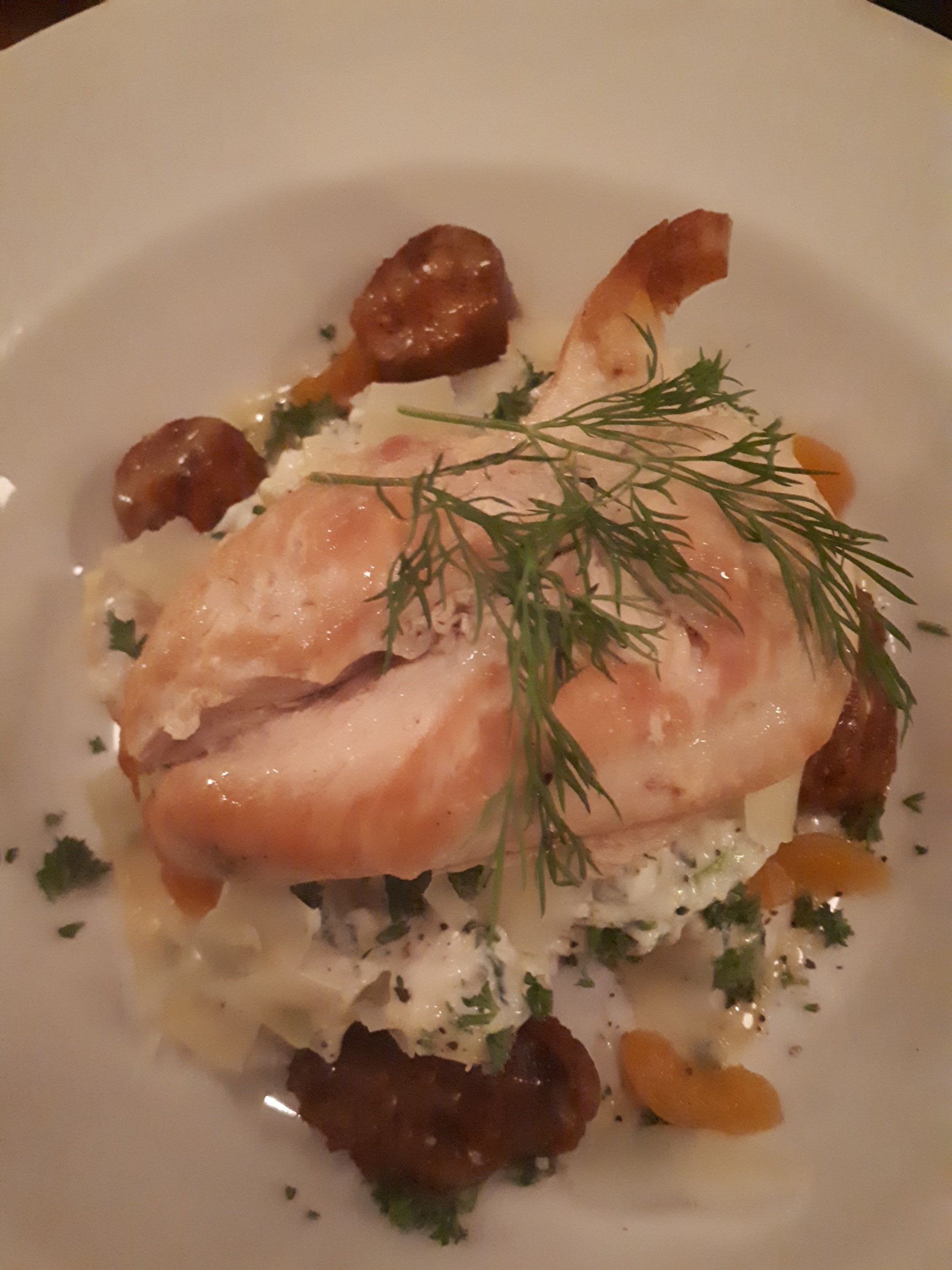 The next dish – corn fed chicken with new potato salad and smoky chorizo and pecorino – was just as tasty.
The chicken breast was succulent and there was a sharpness with the apple and chorizo.
Just don't miss out on ordering side dishes when you are there.
The fried parsnips with honey and sea salt were divine and the crisply kale with sweet chilli sauce complemented our dishes well giving our food some additional texture.
And who can say no to chunky homemade chips?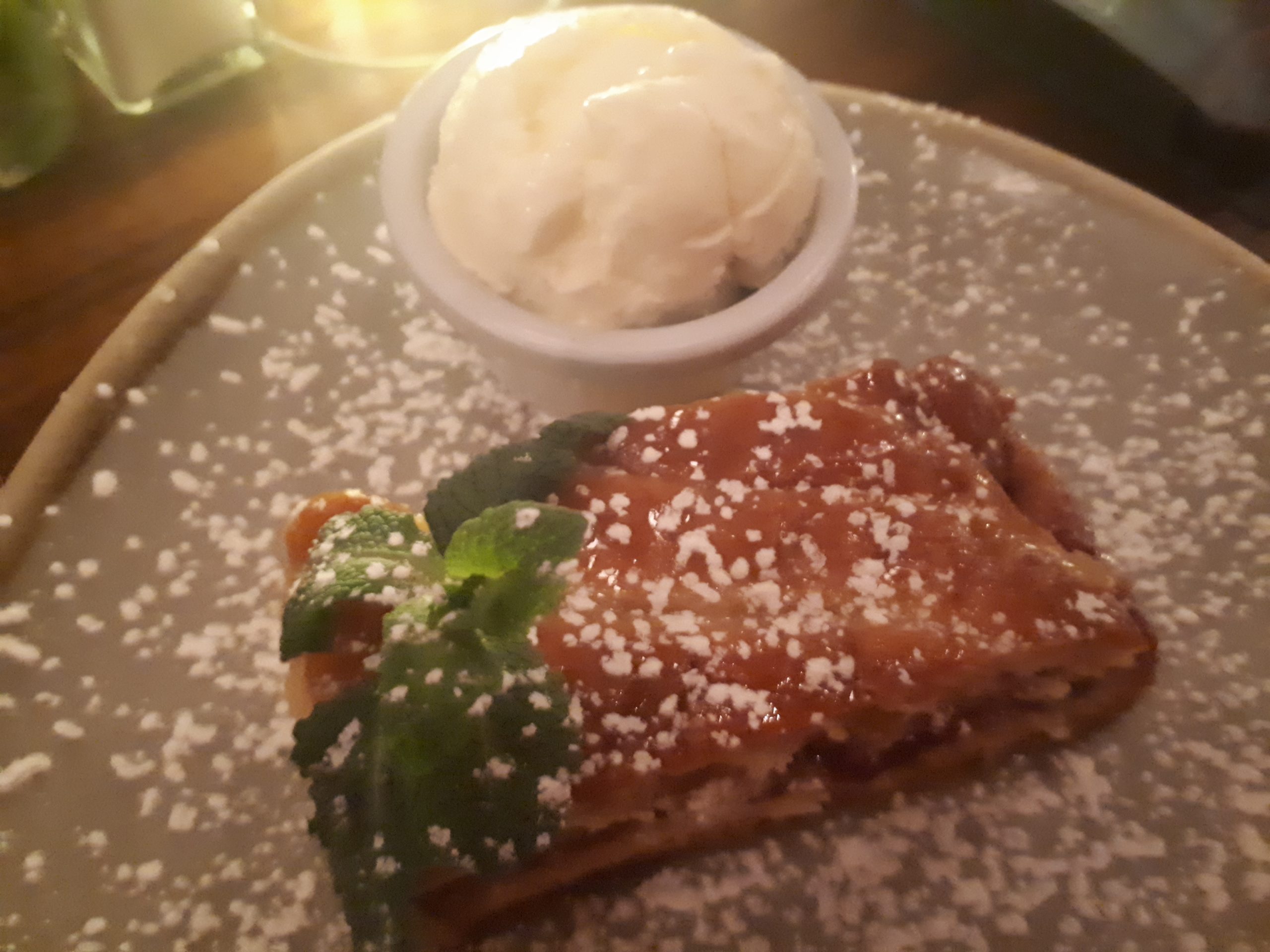 The desserts were the perfect size – not too big and a great end to the meal.
I chose the brioche bread and butter pudding with black cherry jam which just melted in my mouth. Using brioche was a great modern twist to the traditional dish I was served up as a child and it just oozed full-on butteriness.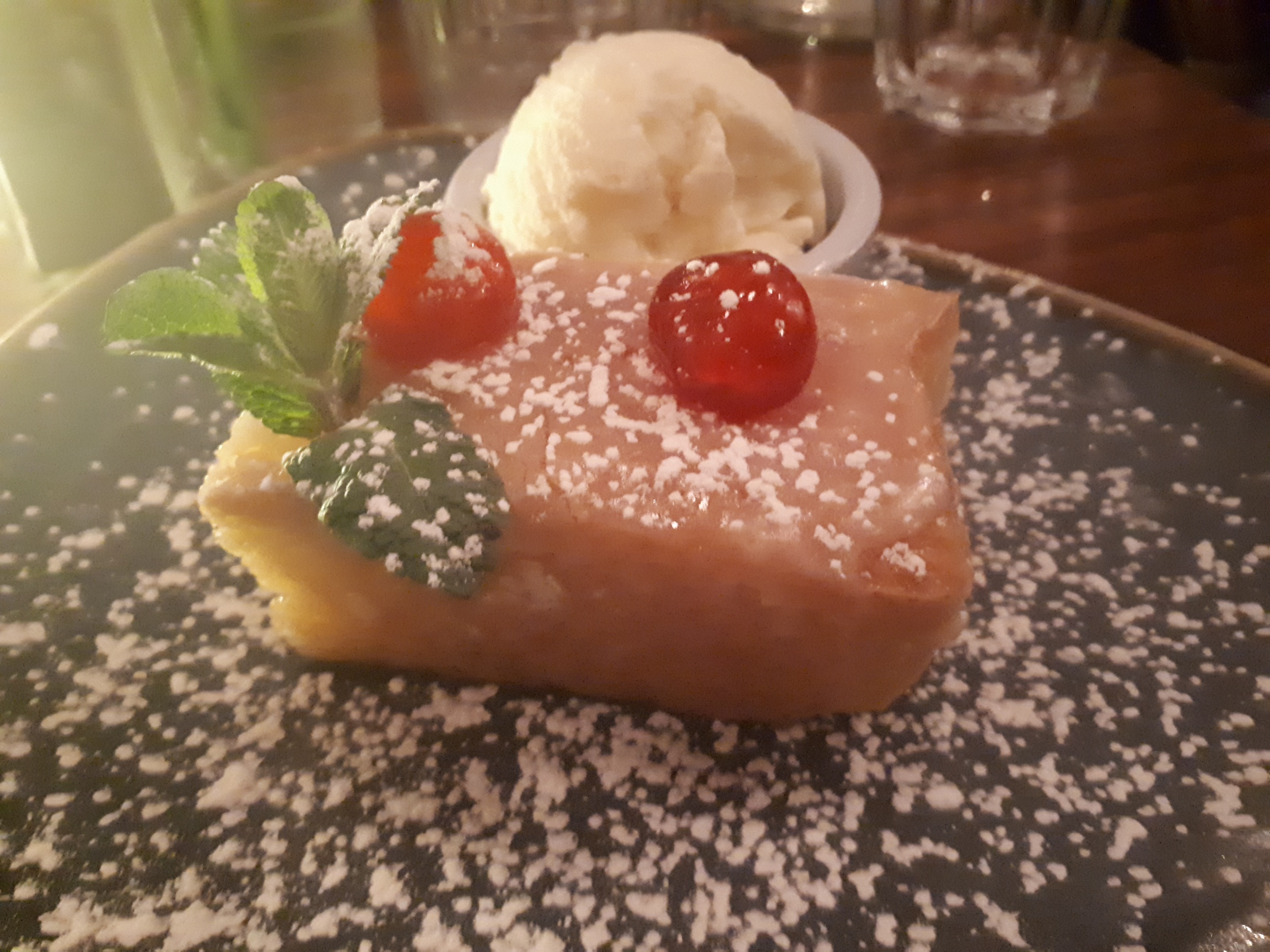 I'm not normally too keen on almonds but the cherry and almond cake we were served had the right balance and was also enjoyable.
The Verdict:
This is a restaurant where you can either enjoy a catch up with friends with some great food and wine or enjoy a romantic meal with your partner.
It's a long time since I was last there and I will definitely be going back there again soon.
Address: 52 The Green, Aberdeen, AB11 6PE
Aberdeen Restaurant Week promotion: Three-course £20 dinner menu. (The menu, here, is still to be confirmed).