Aberdeen Restaurant Week: Brunch menu @ Cup Aberdeen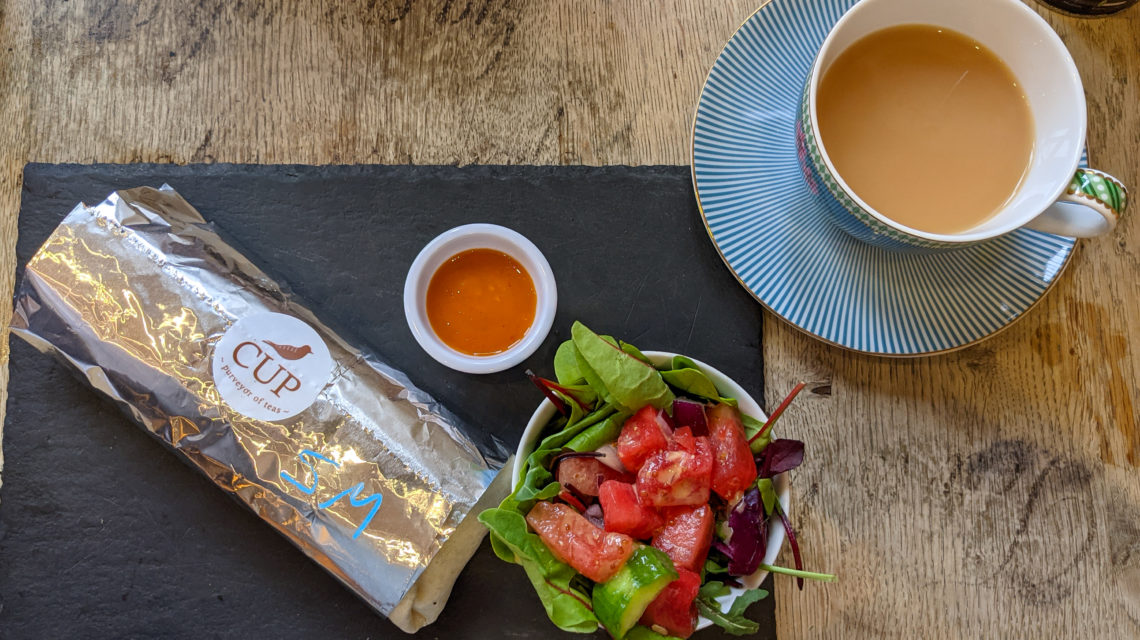 Cup has always been one of Aberdeen's most popular brunch spots.
And with the venue's decision to introduce new menu items especially for Aberdeen Restaurant Week, it's sure to be even busier than usual.
Because of its popularity, and because like so many restaurants now, Cup is running at a reduced capacity, it's really important to make sure you get booked in early!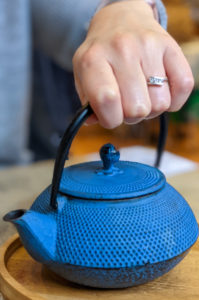 Once you get to your table at the Little Belmont Street-based venue, a member of staff will come round to take your details for Track and Trace and show you how to access the menu, via a QR code on the table. Overall the entire set up is smooth, stress-free and most importantly, has you feeling safe.
---
The Food
Their £10 Aberdeen Restaurant Week menu features five new loaded burritos, each coming with refreshing watermelon salad and a choice of tea, coffee or a soft drink.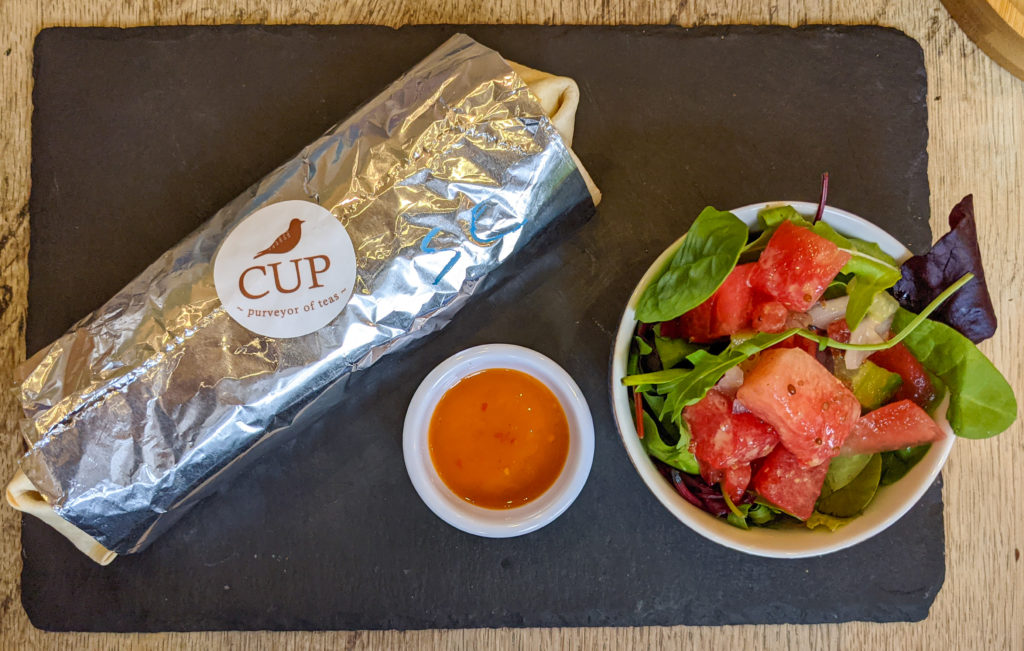 For me, The Scottish was the obvious choice. The burrito itself arrived presented on a slate plate, wrapped in foil which was held in place by a branded cup sticker.
Peeling off the sticker and opening up the foil revealed a lightly toasted, still steaming and quite massive, burrito.
There are two ways of eating something like this. You can either go delicate, using a knife and fork or just pick the whole thing up and tear into it with your teeth. Sadly, and because I would have made a huge mess, I decided to use the offered cutlery.
And it's a good thing I did. The inside of the burrito was not only piping hot, but ridiculously well stuffed. The scrambled egg and baked beans mix made up the bulk of the filling, with strips of crispy bacon and peppery black pudding spread throughout. For those with a big appetite, this is going to really satisfy and set you up well for the day.
My partner's choice of the New Yorker was equally well presented, with shards of salty bacon mixed through the creamy eggs, with just enough cheese to hold it all together and balance it out. If anything, this one could have done with a little more crunchy bacon to mix up the textures – but that's a personal preference.
The other options, all equally fantastic sounding, include The Smokey – filled with egg, cheese and smoked salmon, The Veggie – with smashed avocado, tomato, egg and cheese, and finally The Vegan, with vegan haggis, avocado, Violife cheese and lashings of hot sauce.
---
The Verdict
It's always a bold move to launch a new dish, let alone an entire new menu section, for something like Aberdeen Restaurant Week. But for Cup, this has paid off.  The new dishes are fuss free, they're well presented and most importantly, they taste amazing.
My only hope is they make the burritos a permanent feature on the menu – and maybe even work out a way of offering them as a takeaway going forward.
Address: 9 Little Belmont Street, Aberdeen, AB10 1JG